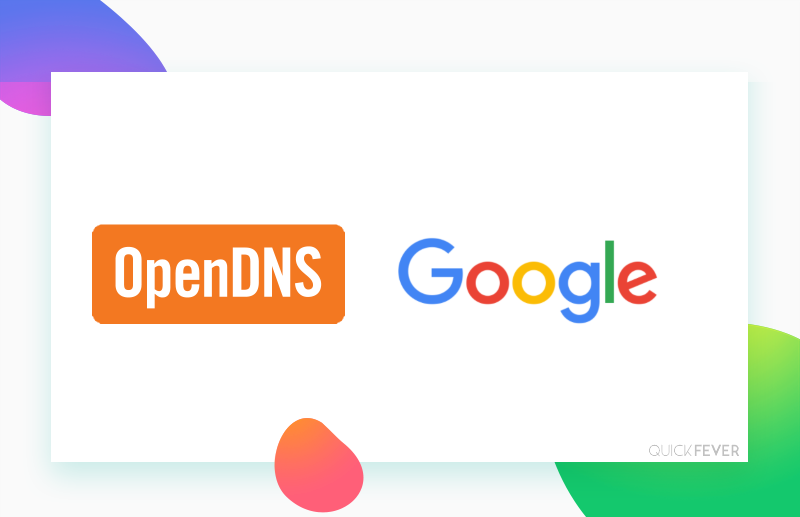 It is more likely that your internet service provider got always have the fastest DNS servers, this result is slow when your browser lookup for the IP address for each website you visit. Google and OpenDNS provide free DNS server which you can use for faster browsing.
But before going into the process you need to understand that this will not go to increase your internet speed, but it will help your browser too quickly resolve the IP address of all of the website you visit. For example, when you visit google.com your browser resolve its IP address for it can open the page for you.
So in a nutshell DNS server do their work by matching a website name to their associated IP address. Let me make it more simple when you type a website name on your browser's address bar — amateur contacts to the DNS server to look up for the IP address which is associated with the domain name. Then your browser or your computer send safe browsing request to the IP address so it can render the webpage. So probably most of the Internet service providers maintain DNS server which can be slow at a time. Google and open DNS had their own free and maintained public DNS servers that you can use for faster IP resolving. So in order to use either of them DNS server you need to setup them to your computer so the next time your computer use them.
Note: the method will work well on the windows 7, Windows 8.1 and Windows 10 and updates.
First of all, you see that network icon on your taskbar right click on that and select " open Network and internet settings" you can also go to the control panel and then find the similar setting.

Then under changing your network settings tap on the option that says "change adaptor options" if you are connected to a WiFi network you can go to the Wi-Fi tab from the left sidebar and then under related network settings choose the change adaptor options both will open up a page listing your network connections.
Now you need to find which network connection is used to connect to the internet right click on that Network and go to its properties. Only choose the network on that you want to apply the DNS setting that we are going to put in the next step.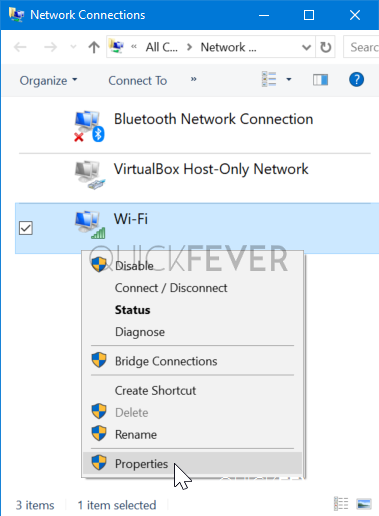 From the properties under networking, tab double click on the Internet Protocol version 4 (TCP/ ipv4) or click on the properties button.
From here you can set a custom IP address which works like a proxy, but here we are only going to change your DNS server so that it can respond and resolve IP addresses more quickly.
Choose the option that says " use the following DNS server addresses" and in the preferred DNS server type 8.8 8.8 and in Alternative DNS server type 8.8.4.4. This is google DNS server that you just entered. When done click on the ok button
Google DNS server
Preferred DNS server: 8.8.8.8
Alternate DNS server: 8.8.4.4
OpenDNS server
Preferred DNS server: 208.67.222.222
Alternate DNS server: 208.67.220.220
For IPv6 Google DNS: 2001:4860:4860::8888 and/or 2001:4860:4860::8844.

So we have to use the Google DNS in Our article, but you can consider using the OpenDNS. From now on you may or might not notice the slight increase in your IP address resolving but a bit of improvement is just fine.