Signal application is a very good private messaging app in terms of privacy because it is an app that is primarily made for secure communication whereas in WhatsApp you get a lot of features that make conversation fun. while many people are moving away from WhatsApp, this application is trying its best to be a secure chatting app as well as a fun app, now it is releasing a new update that will attract users who switched to this platform.
A lot of WhatsApp users use it in their everyday life because of the convenience, so the rest of the application that comes to compete with it, must give its users secure communication as well as features to attract more users.
Along with some of these main new features, you get a new feature where you can apply chat wallpapers. We will help you with how you can apply wallpaper on your signal application, it can be common for all chats or it can be different for specific people.
Set Custom Wallpapers on Signal
Here is everything you need to set a custom wallpaper for personal and group chats on Signal messaging app.
1. Update Signal or Sign up for Beta version for wallpaper update
The update is rolled out for everyone to install on their device, sign for beta tester or update from Google Play Store you can also sideload Signal beta directly from APKMirror. If you are installing this application from any place other than Play Store, then for that you will have to enable third party applications permission.
If you sign up for son testing then you can sign up by clicking on the link above, after that the answer will open the play store, then you get to see the update button, you can update your signal applications from here You will get this feature. However, now you will get this feature on the Play Store without beta testing.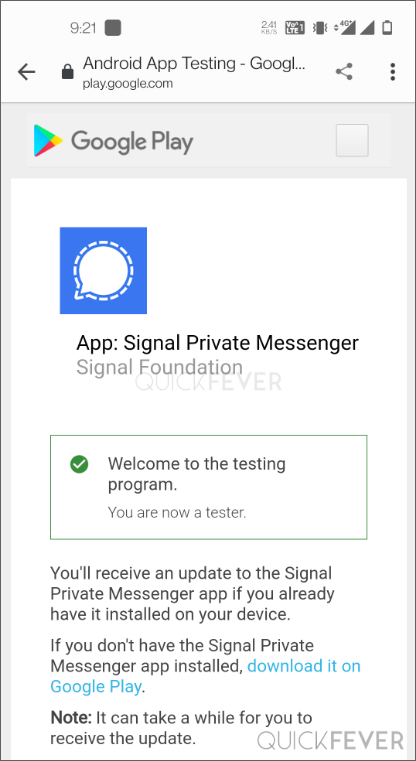 Once you apply for son testing, you can update this app by opening My Applications on Play Store. Apart from this, you can also install manually by searching for signal applications uising the search bar in play store.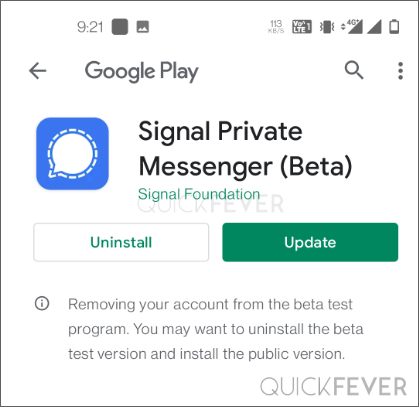 2. How to Add Custom Wallpaper for All Chats
The Signal application gives you two options to customize your chat wallpaper, you can either apply the wallpaper for every chat or you can do it for a personal chat if you want your default wallpaper to be available for every chat in the entire application. If you want to install this update, to apply the chat wallpaper to the Signal application, you have to first install the Signal application on your device and then do it on your profile picture which you will see in the top left corner. Now you have to click on the Settings button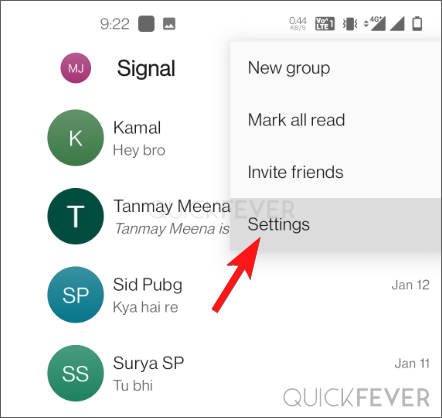 After this, you will have to tap on the option of Appearances in the screen you will see.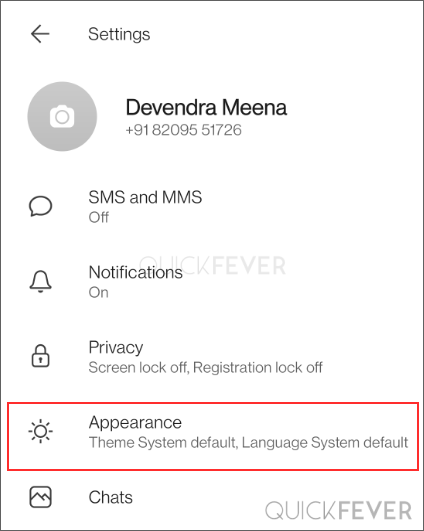 In this, you get three options: Theme language and chat wallpaper, if you do not see this option, it means that you are using the old application. Select Chat Wallpaper to proceed.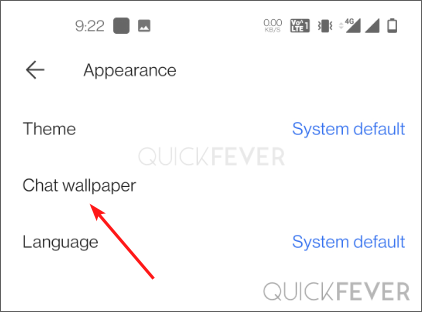 Here comes the option 'Set wallpaper' to further open chat wallpaper option.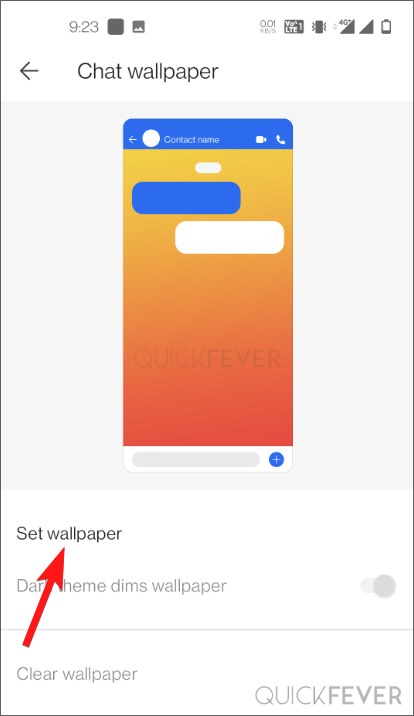 You can select from you will be shown a bunch of present wallpapers comprising of solid colors and different gradient combinations. From now on, you get to see a lot of solid colors on the screen, you can either select them or you can select any of your photos, for that you have to click on the Choose from photos option.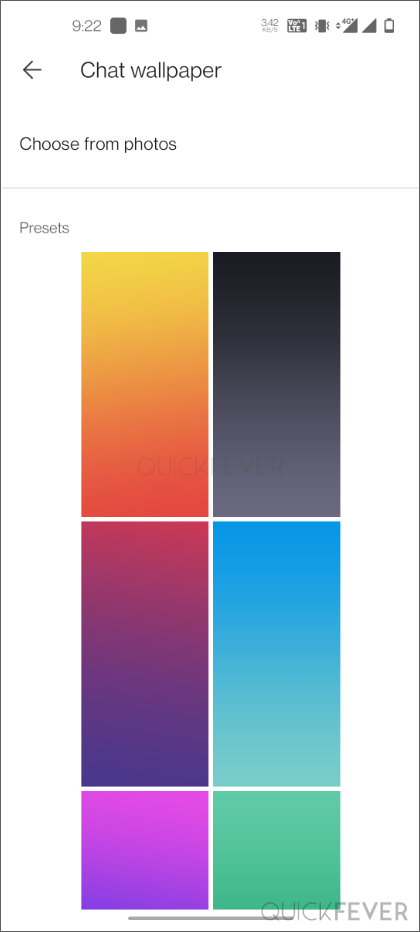 Now for the last time you will be shown a preview screen where you have to apply the custom wallpaper by clicking on the set wallpaper button.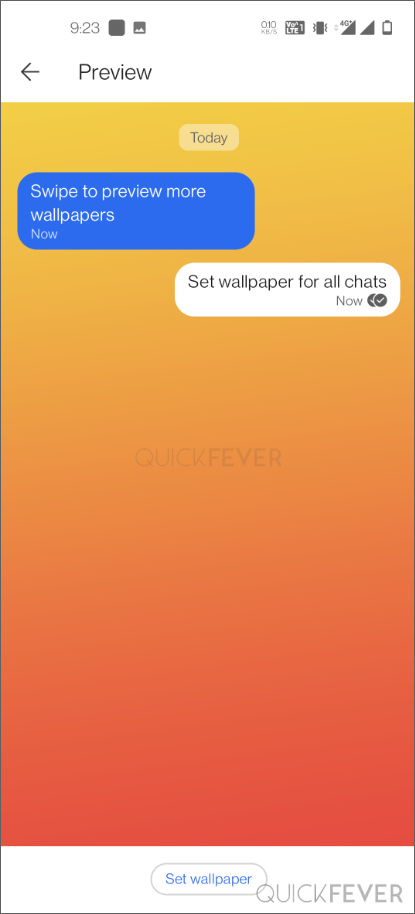 Apart from this, you get some features where you can darken your chat wallpaper.
3. How to Custom Wallpaper for a particular chat
If you want, you can apply chat wallpaper to a specific chat thread only. To do this, you have to open any conversion on the Signal application and apply a different wallpaper.
Find any conversation click on 3-dot icon (placed on top right-side) and select Conversation settings.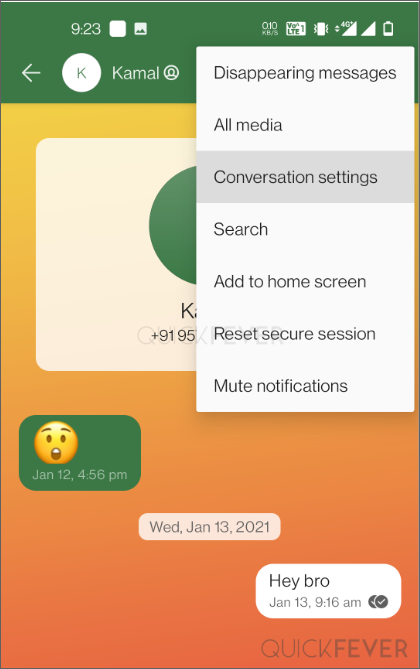 On the next page select Chat wallpaper and the rest of the procedure is similar as we have already described above.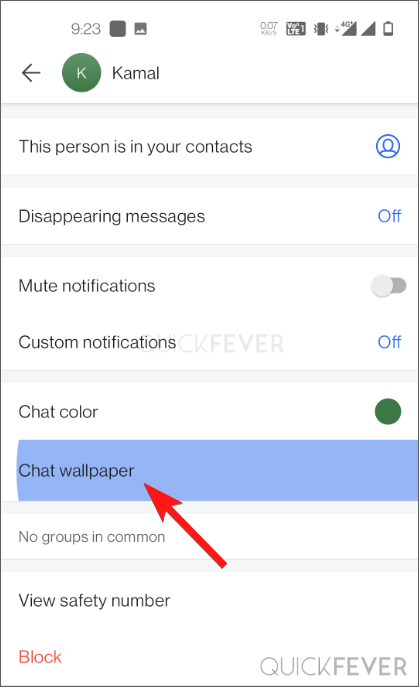 Click on the chat wallpaper icon, you will see a list where there will be many solid color gradient backgrounds.
Whatever color wallpaper you select, you will see it in the preview box and you can easily set it as wallpaper on your chat with the button set wallpaper below if you want your wallpaper to be dimmed in dark mode. For this, you have to turn on Dark Theme Themes wallpaper by going to the same settings, which will dim your wallpaper slightly.
This is how you can now apply chat wallpapers for all your chats or you can customize it for a specific chat. Keep visiting our website continuously for the rest of the articles. You get to see similar exciting articles.