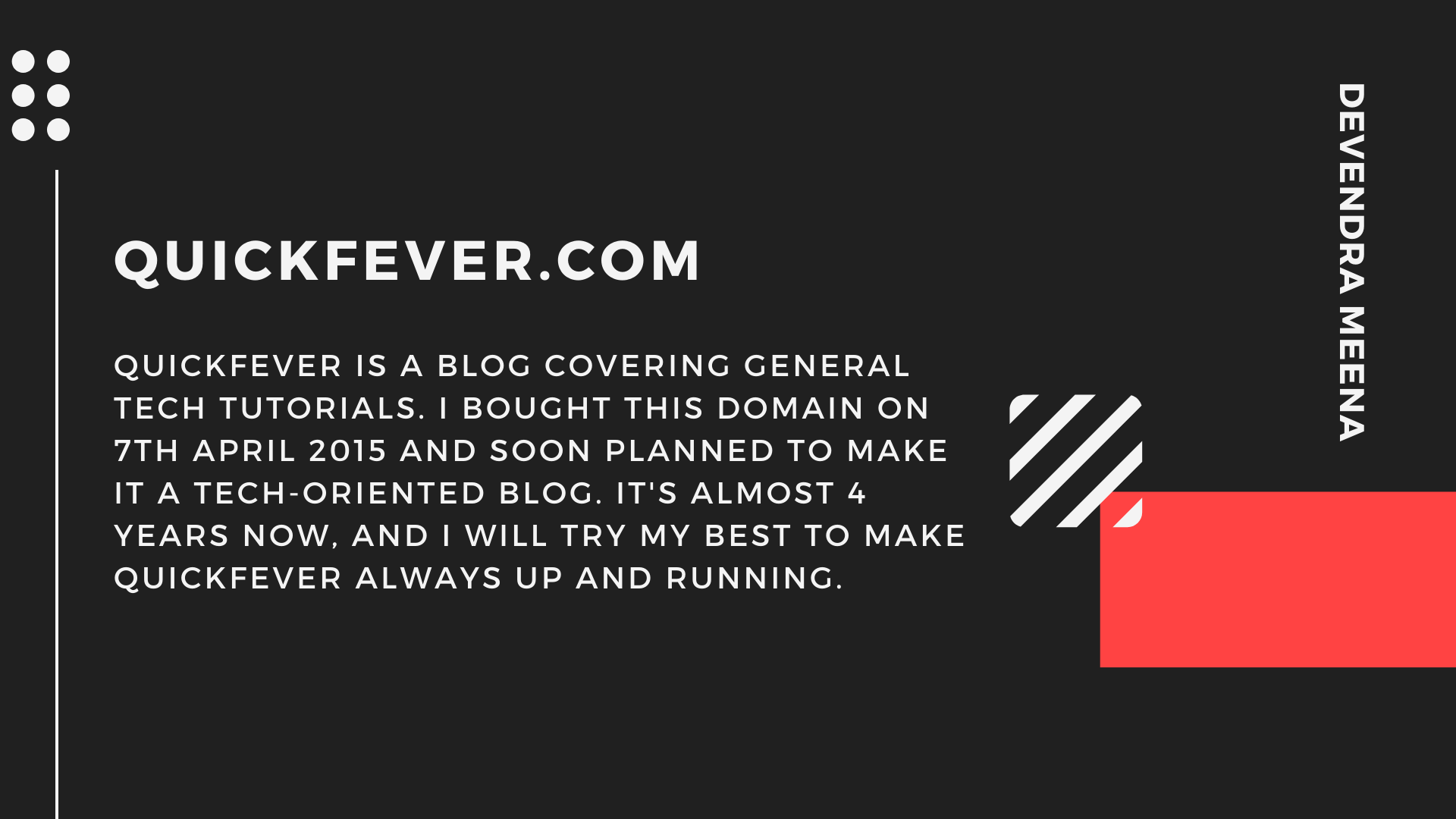 Contact page (Say hi)
Few words.
My name is Devendra, based in Rajasthan, India. Facebook / Instagram / Discord server
---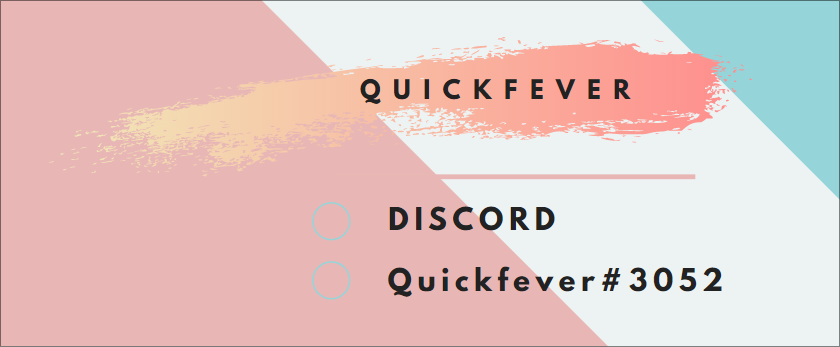 Discord ( ❤ ) Quickfever#3052
Steam: Quickfever (Apex Legend): quickfever PUBG MOBILE: Quickfever PUBG PC/Lite: Quickfever
Tell me more..
I kinda started this site to help people find solutions for their tech problems. At that time I wrote articles related to Windows and SEO, and slowly the site gained momentum and I started to cover more categories. At this time, the site has 4 main categories — Windows, Tutorials, Internet, and Listicle.
(I'll use "We" Instead of "I" as it looks more friendly, nevertheless I work alone on this site.)
Over time, we've received lots of feedback (comments and traffic) which tells nothing but one thing, that I must continue doing what I love. It feels really good reading a comment where someone appreciates the article. I feel gratified.
A little more.
That's it. Stop reading and continue breathing a wonderful life.
S P O N S E R E D L I N K S
Our blog runs on WordPress powered by Openlitespeed, and we use DigitalOcean's amazing hosting. But now we moved to
Disclaimer
Some of the links are affiliate links, which means that if you choose to make a purchase, I will earn a commission. This commission comes at no additional cost to you.
My RIG – i9 9900k Dual Monitor Setup
This is the benchmark result. i9 9900k @4.7Ghz / 2070 OC
Corsair CX650 Watt
Zebronics plus mechanical keyboard
RedGear Mousepad
Thermaltake C35 ARGB Cabinet
HP 24f 75HZ Monitor
Samsung C24FG70 Monitor 144Hz
Additional components
2TB Seagate SATA HDD
Adata 256GB SATA SSD
Wireless M590 Logitech Mouse
Update: Dec 2019.
Added 8×2 G.skill RGB RAM, TOTAL = 32GB
Added 1 more SILICON 512GB NVME SSD
Second PC CONFIG.
Intel i5 8500
GTX 1060 3GB
CORSAIR 500 WATT
310 MOTHERBOARD
CORSAIR 8GB RAM
2xAdata 250GB SSD
Laptop
HP Envy 13 inch touch i7 8th gen Q4 2017 model, short video.
Mobile
Oneplus 5T