Imagine a PC without antivirus software, and a PC is full of malware or another malicious program. Antivirus is like a guard over standard PCs. You can't be 100 % safe, but this significantly helps in reducing attacks as it clears all sort of malware viruses. 'virus' means a malicious program which intends to harm you PC. Antivirus is the just collection of different malware signatures so what defines a good antivirus? The only difference occurs in the quality and quantity of this antivirus software.
There is a need for fast and lightweight antivirus because most of the antivirus are heavy and can't support old PC's. Here is my list of some light weight antivirus software.
Bit Defender
Over 500 million worldwide users. Bit defender marks its way to the top of the list. Not only it protects from viruses worms, trojans but also protects from cyber threats related to browser and online transaction. A key feature of bit defender is the virtual wallet which keeps your important passwords safe. One ridiculous thing you need is a custom firewall bit defender does it for you. Application blocker, spam checking facility makes it even a better option.
For Download: BitDefender
Avast
Avast is a multi-platform antivirus it is supported with Mac, Android, Windows, IOS. There are about 230 million users are satisfied by this antivirus. It not only secure your local files but also keeps secure your network security.If you are you are using this antivirus software on Android, it can create the firewall for your rooted smartphone.This antivirus keeps you worry free about downloading, surfing, gaming, etc.It is a lightweight antivirus software and also can support Windows 2000.
For Download: Avast
AVG
If you want an integrated antivirus software for both Android and PC, then Avg can help you. Its main feature is its "AVG Do not track." It helps for controlling your network or web applications. Its theft protection feature keeps your phone in your surveillance whether your phone get theft or lost. You can select whitelist apps or blacklisted app with your choice which helps you to keep free your RAM.You can access its free edition, but it is not free for commercial purpose.
For Download: AVG Antivirus
Microsoft Security Essentials
Microsoft Security Essentials is an official antivirus software by Microsoft.It is freeware antivirus inbuilt with some latest versions of Windows. It is an original product by Microsoft so to maintain their reputation latest updates are launch in market day by day. Defender not only removes malicious programs but also takes care about systems background applications. Its latest version (4.10.209.0) and got launched only 4 months ago while signatures are regularly updated. Microsoft Security Essentials comes with 33 languages. In my opinion, it is an ideal antivirus for Home purpose.
For Download: Microsoft Security Essentials
360 Total Antivirus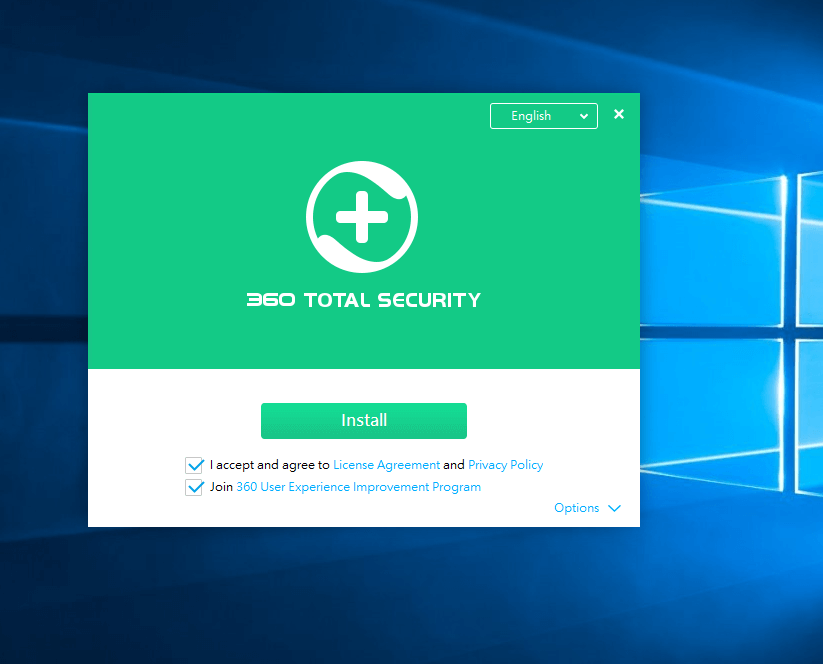 360 Total Security is an official product of Qihoo 36o, already a big brand. But the antivirus is one of the highest ranked anti-viruses on its own as its features make it that popular. 360 secure browser give us protection against browser, links and internet related threats too. It is a multi-platform anti-virus even for Linux. Anti-virus also comes in the package of multi-language. You can basically use the free version which can satisfy your anti-virus needs, but paid version provides excellent and enhanced experience. So it's up to you.
For Download: 360 Total Security
Panda Antivirus Free Edition:
Panda Antivirus is a unique and less popular antivirus software due to its fewer features. But is lighter than any other antivirus software.But has a unique feature as it protects your WiFi. The free edition is only for the windows but if you are a Mac or another platform user you can buy it for you by paying a little amount. If you are buying this antivirus for your children, its parent control feature can help you.
For Download: – Panda Security
Escan Antivirus:
Escan is an antivirus launched by an Indian organization MicroWorld Technologies Inc. It's highly popular because of its low demand and due to its regular definition and signature updates. One of its unique features is E-mail Protection. As it's discontinued, so you may encounter problems. But will be still useful against several threats.
For Download: – Escan Antivirus
---
Antivirus has now surrounded our computers as Hackers, and cyber fraud keeps on increasing there always will be a need for antiviruses. What we have to know is that you can't be 100% secure over computers, with this in mind it will lead us to a positive result as we are not dependent and we should never be but rather dependent on our awareness. Antivirus can aid, but our privacy is in our hands. So if you got what I mean, then best of luck for your privacy! Thats all from my side. If you liked the post share this with your friends and family and let them know you care. Do mention some more anti-viruses in the comment section. Also, any queries comment them below.