WordPress 6.1 / Nov 2022
Released in May 2022, WordPress 6.1 comes enhancements and bug fixes.
New features in WordPress 6.1
Select text in multiple blocks
Type two [[ to access the link menu to easy article link insertion.
WordPress 5.5
WordPress 5.5 is released on August 11, 2020. You can update your WordPress version. The version brings the most stable Gutenberg block editor. For those who are unaware Guttenberg its a post editor that will replace the classic editor. It will be new for most of us, but eventually, everybody will get used to it. For those who want to use the classic editor can download the Classic Editor plugin.
In this article, you'll learn more about this new version and how to download WordPress 5.5 and update your website.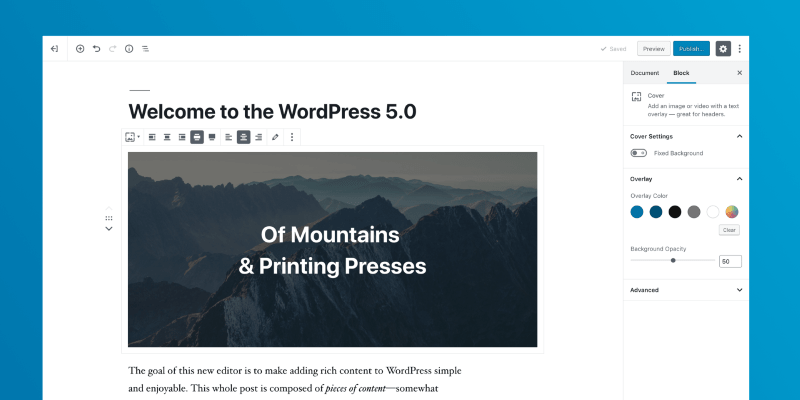 WordPress version 5.0 will feature a new default theme called twenty-twenty. All the old themes are Gutenberg-compatible. If you wish to Download WordPress (.zip) on your computer to update on your site manually, here are the links.
Download Latest WordPress
After I research a little bit, I found that you can't always download the latest version (I seriously mean the latest) of WordPress from this link.
Download WordPress 6.1 Stable Zip
Download WordPress 6.1 RC5 Zip
Download this WordPress 6 and 6.1 for self-hosted WordPress.
---
How to update to WordPress
Warning: Make a backup of database tools > Export.
Update all the themes and plugin to their latest version and disable unwanted plugins.
Visit your WordPress website and open this page.
Upgrade to a beta version by installing this plugin and check for updates.
https://quickfever.com/wp-admin/update-core.php
You'll be asked to update WordPress to version 5.5, click update. Hope you like this article.
Which VPS to choose for WordPress
The most common DIY VPS are DigitalOcean, Vultr, and Linode.
DigitalOcean starts at $5 a month, and you can use Runcloud or even powerful Cyberpanel to install WordPress. So depending on your setup, you could be looking at a cost of between $5 to $15 or more a month. The DIY approach can cut costs, but it also means that you are responsible if something breaks, and for optimizing your server for performance. The DIY approach can be great, but it can also backfire on you if you aren't careful. Don't go this route just because you want to tinker! Your time is worth money and you should be spending it on growinge your business.