Google is using the size-optimized version of Product sans font almost everywhere, and it's called Google Sans. Read along to find all the information about the font and how to download Google sans font and use it on Windows 10 or a Website.
If you're using google apps and products, then you have noticed Google Sans font. Also, the Google logo uses the same font, expect the "e" character. The font is beautiful and it transforms the content more gratified to read. I assume that if you know the name of the font you already knew that Google is using this font on its products and sites.
Recently it attracted me very much, so I gathered information, crawled Google Font catalog and didn't find it there. So how and where to download Google Sans font?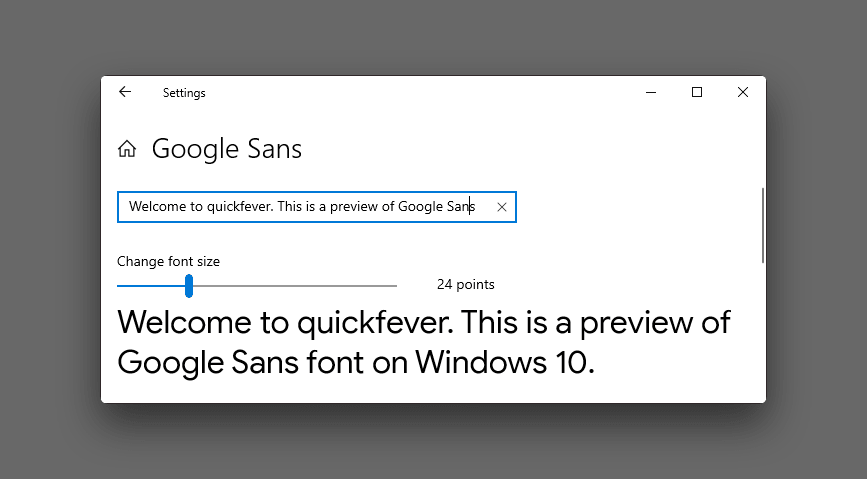 Using Google Sans in a program.
Next, you would want to use the font in Microsoft Word, Photoshop, Wordpad, paint, etc. Select the text tool and choose Google Sans font.
For example, to use the font in Notepad, proceed as follows.
Open notepad, from Format > Fonts, select Google Sans as shown in this screenshot. Make sure to increase the font size to at least 16px.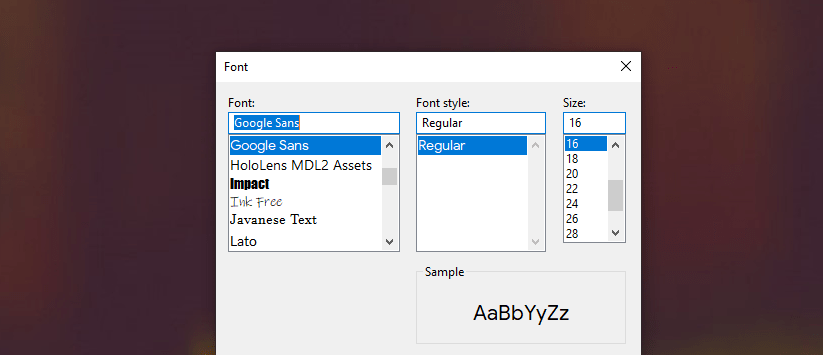 Pretty cool. eh. From now on, use Google Sans font to document files to make them look better. The notepad is an easy way to write down things quickly.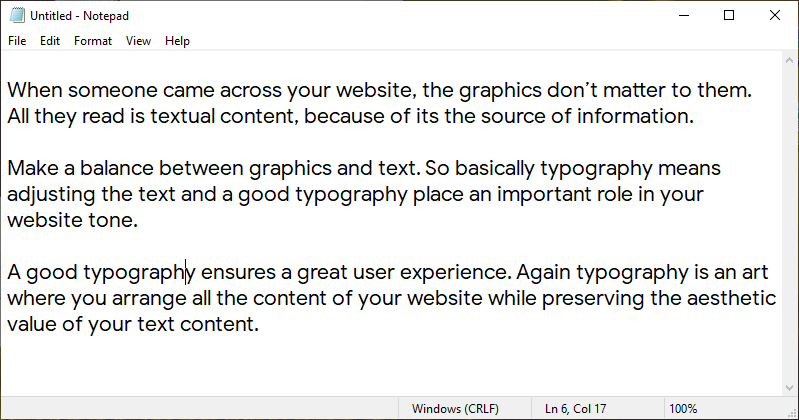 How to use Google Sans in Windows.
Grab Google Sans font source.
This Google API loads all the variants of the Google Sans font. If you see close the source is in woff2 (font extension) format.
Convert web font to Windows font.
Simpy download woff2 file and use woff2 to tff converter site like this one.
Installing font.
When you have Google Sans (tff) file, a double-click opens a box. Click on Install button to install the font on your Windows.
Bulk actions.
If you want to manually add Google sans all variants at once, copy paste all the fonts under C:\Windows\Fonts.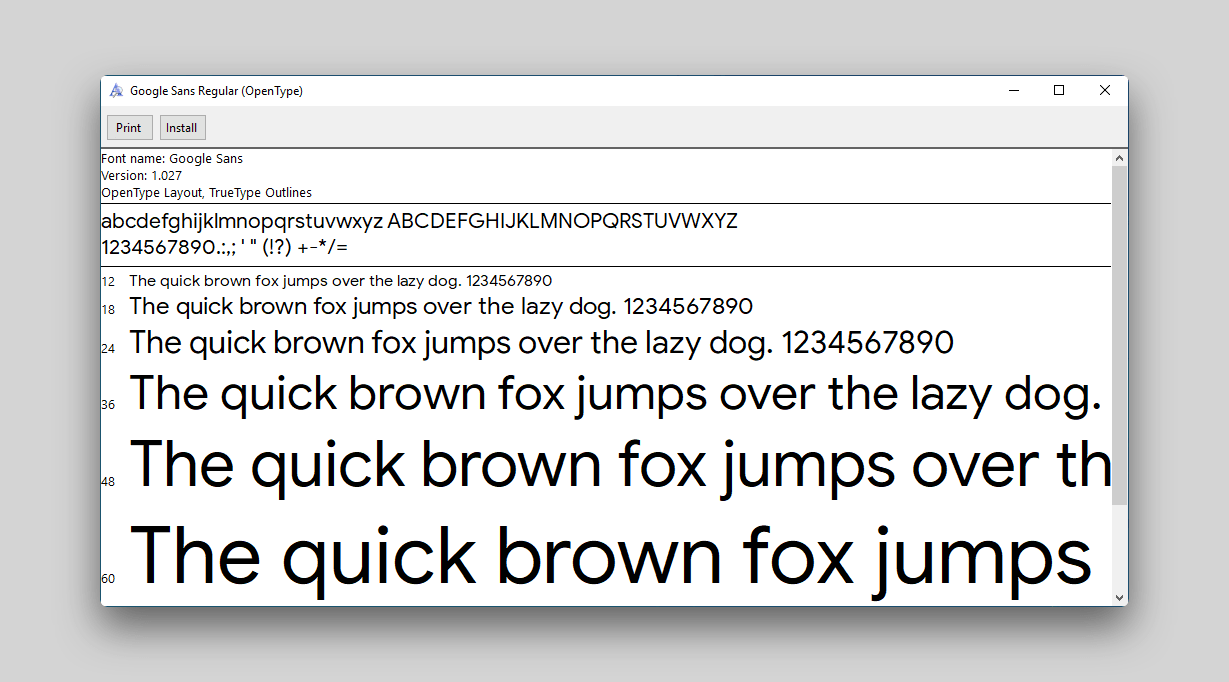 Uninstall Google Sans from Windows 10.
Go to search and find this font and uninstall.
To uninstall the font, go to Windows Settings > Personalization > Fonts.
Search for Google Sans font, select the font and uninstall it.
You can remove the font by deleting the appropriate file from. C:/Windows/fonts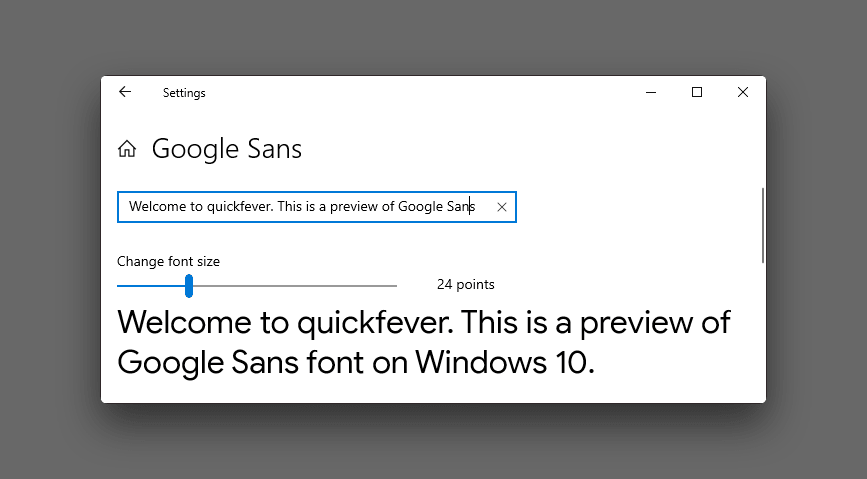 Download Google Sans TTF.
These Fonts are included when you download the zip file from the link we mentioned.
GoogleSans-Bold
GoogleSans-BoldItalic
GoogleSans-Italic
GoogleSans-Medium
GoogleSans-MediumItalic
GoogleSans-Regular
Download Desktop Google Sans Font.
Download Google Sans Font API.