We summed up about 12+ hidden Google games and doodle you can play anytime.
Google is always known to do amazing stuff. They consistently bring new doodle and some hidden tricks to thrill internet users. Do you know that by typing "do a barrel roll" makes the search engine page take a full rotate, that's amazing? Sure. All those google tricks are mentioned in this page.
The best part of Google's games is that it does not take time to load and it is very easy to play. To play these doodle games you just have to follow the instructions given below. Some games work directly on the search engine page only you have to type some keywords. Other games will be played on the Doodle Archive site.
The T-rex Game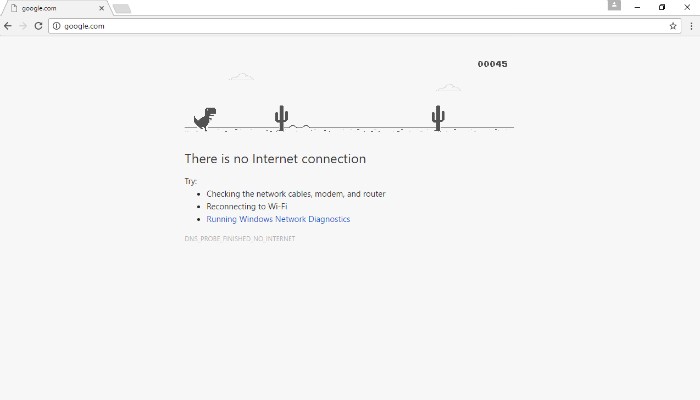 Google knows that without Internet connection anyone can get annoyed. When your computer says "Unable to connect to the Internet" or "err no connection" so brace yourself for the impact, the chairs in the room may start to fly anytime. Google always wanted Chrome users to stay calm the absence ofInternet connection.
When that happens, you see a "t-rex" (8-bit) on the screen. It's not there telling you "lol you can't even afford the Internet, you're living in dinosaur age" but a hidden game playing here. Press any keyboard button, and the game will start, you'll have to jump over obstacles and watch those flying *things*; indeed it's an endless game.
The only button you need to hit again and again is the space bar.
Zerg Rush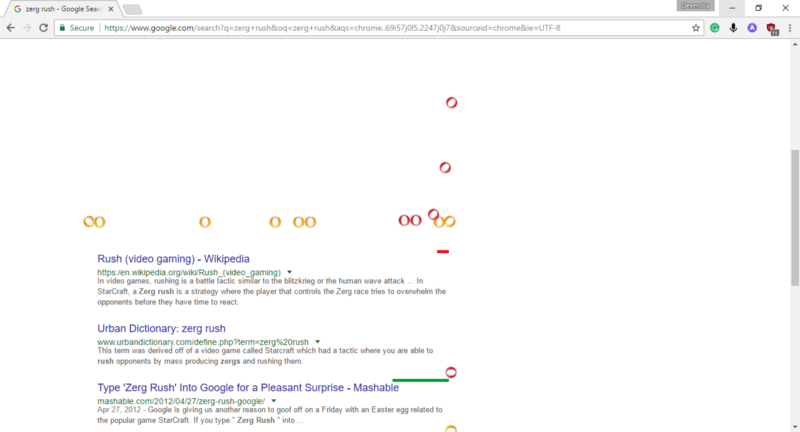 Zerg Rush is another game that easily will leave you clicking mouse keys over and over again, for an uncertain about of time.
When you Search "Zerg Rush" on Google bunch of "o" comes in the context destroying the search results. You guessed it; you have to prevent that from happening, by clicking on those Google Os.
Pac-Man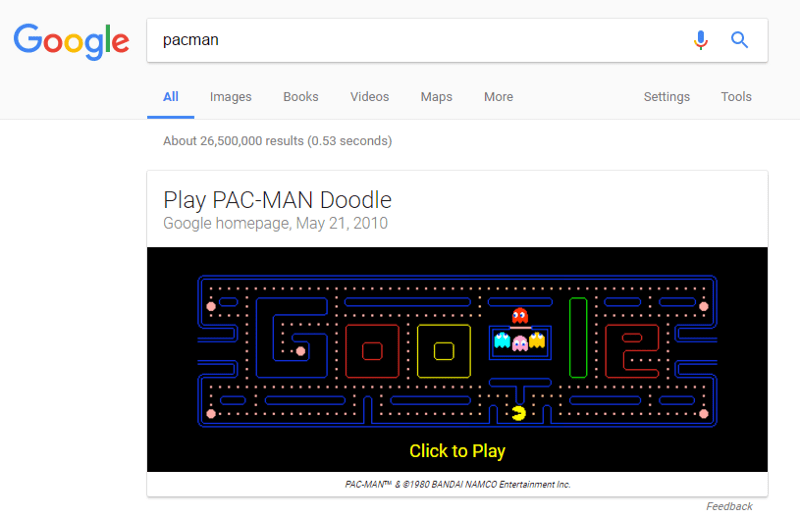 This is something you've played in your childhood days, accessing this is easy as typing "Pac-man," then click on the play button. Pinky, Inky, Blinky, and Clyde. This game is like the original game, you can play it easily on your laptop. You can control the game through navigation keys and keep in mind that you must definitely get those fruits.
Google Snake Doodle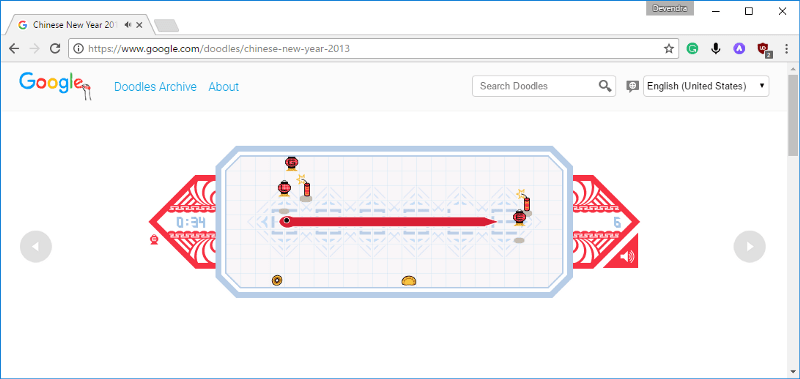 This is a version of the snake game from the Nokia-era while typing "google snake" doesn't work as of now (on the search page) but you can access that game using the link above. Despite the snake game is back again with Nokia 3310 (an updated version) you can anytime kill time with this awesome game.
Atari Breakout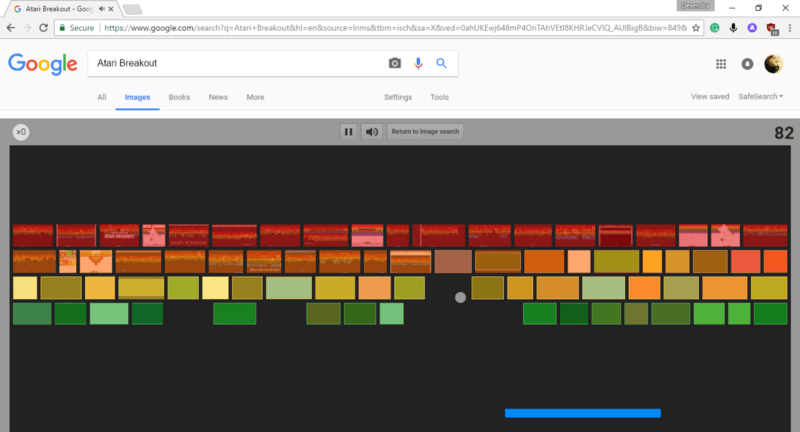 Breakout is the arcade game developed by Wozniak and S. Jobs. The concept is to move the paddle and let the ball to knock all the bricks. You can access this game by typing "atari breakout" in google images (also Google > search atari breakout > tap images tab).
Bacon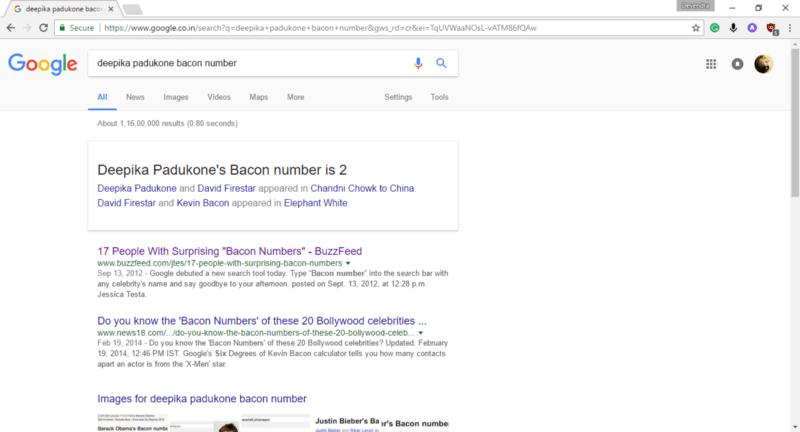 Kevin Bacon was known (actor) made a comment that every people in Hollywood is worked with him, or worked with someone who worked with Kevin Bacon. So basically every celebrity worked with him or fewer than six links apart. In the form of turned out into a trivia game, so when you search any celebrities name following by "bacon number" this result a bacon number that will relate connection with Kevin Bacon.
Solitaire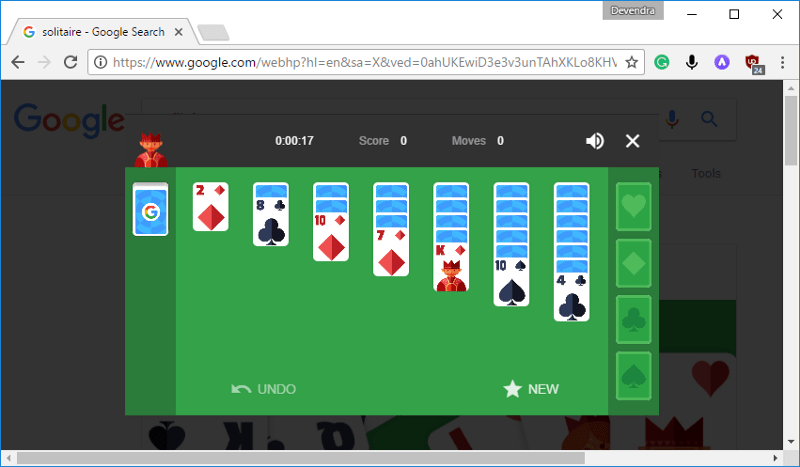 Play the classic solitaire game right from google's search page, Type "Solitaire" or Play solitaire to and click on the "click to play" button. The game presents you with two difficulty option, choose from easy or hard. The game is simple, and You get the cards in the descending order.
Smarty PINS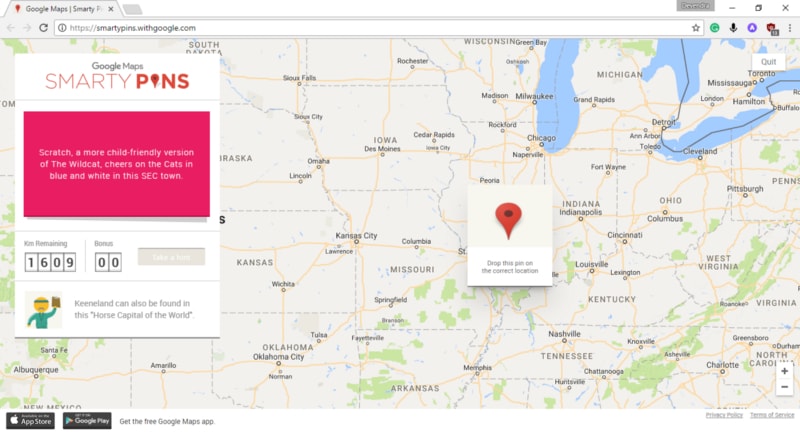 Putting Trivia on the map is fun, with Smarty Pins test your geography knowledge. You'll be asked trivia, you have to move the pin to that location that matches the answer. PS: hints are there as well.
Best Google Game Doodles
Google is also known for doodles—there are thousands of doodles released continuously since 1998.
Pangolin Love Doodle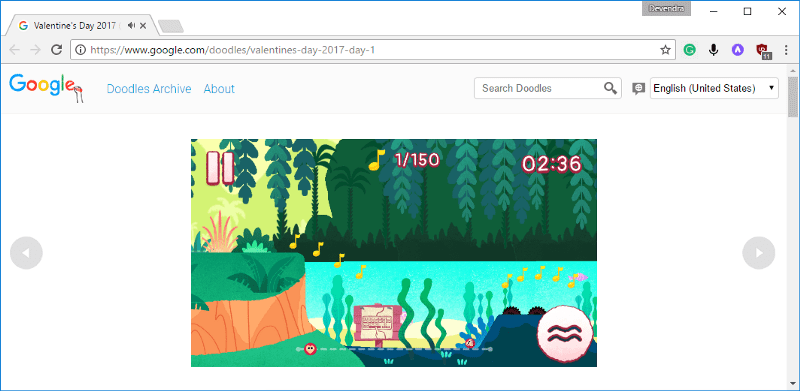 It's a game where pangolin has to reach to the goal while collecting some sort of coins and preventing threats. You can play all the 4 level of this game by completing them one by one. Controls are an easy use keyboard navigation button, also space to jump.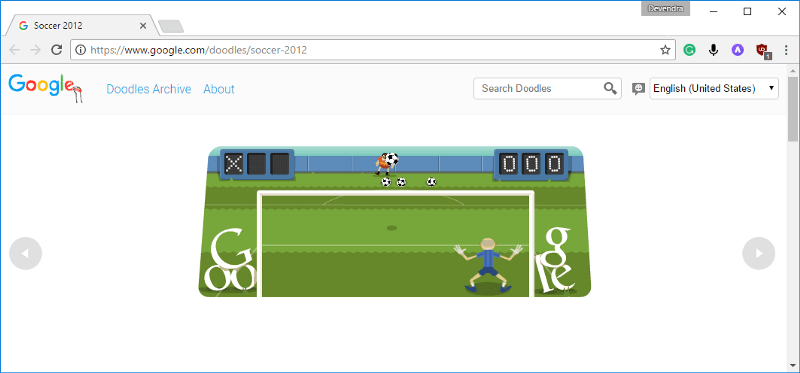 This Doodle game has released back in 2012 it's a nice way to pass your time.
Cricket
This cricket Doodle game is easy to play and will remind you of ICC cricket. But watch out the bowler, if you miss a single hit the bowl will break the wickets. The snails are funny but aren't slow either.

Basketball: Visit
Enjoy These Google Games
Some of these games are playable right from the Google search page, while some are in form of doodle can be played visiting doodle page. Google introduced some of the best doodle games like "Fruit series" but unfortunately that's is not playable now.
We've added the top google games and tricks you can play anytime with a few keyboard strokes and right at Google search engine.
---
Originally published at quickfever on February 15, 2017