BSNL broadband is one of the best and popular internet services in India when you are using BSNL broadband modem or router to create Wi-Fi network it is essential to have a secure password. In order to change BSNL WiFi password follow the given instructions.
Unless you are not a tech-savvy person, you know these kinds of tasks are made simply because it involves the end user. So it happens when you are doing something for the first time you don't have a clue how to do. That's where the internet comes handy, and our website is helping people solving their day-to-day problems.
It does not matter if you are using a BSNL given modem and router using the other companies router with your BSNL broadband, instructions given in this article pretty much applies to all routers.
Helpful information related to this topic
Before going into the instruction here are some keynote you should read.
The modem provides access to the Internet, such as BSNL broadband.
A router allows many computers to join the same network.
And Internet connection order goes this way.
Internet > ISP > BSNL Modem > Any Router (Such as D-Link) > Your PC
Changing BSNL broadband Wi-Fi password summarise form.
Login into BSNL broadband router or modem.
Use username and password at http://192.168.1.1
Go to Wireless Network or Basic Settings.
Select PSK (WPA2) Security and enable Wifi if isn't.
Set a password in the Pre-Shared key text field. Also WPS passphrase in some routers.
If you need more assistance, read elaborated version below.
#1. Login to BSNL Broadband Modem dashboard
Configuring your BSNL broadband, it has a graphical user interface which you can access using this default IP address 192.168.1.1, remember that this IP address will only load the dashboard when you are connected to a BSNL broadband Wi-Fi network or LAN. When you visit the IP address it asks for a password to accept the dashboard this is due to security reason so that not all people who are connected to your broadband Wi-Fi network and access or change its settings.
When you visit the IP address it will prompt for username and password, the default username and password can be either "admin" or admin (username) and password (password).
Also if you got user credentials at the time of broadband installation enter that username and password to login to the dashboard.
Accessing the IP address will ask you for username and password, the different router may prompt differently, but the mechanism is similar in all, you enter the password to access the configuration page. Below is the password prompt of D-link (wired with BSNL broadband) router.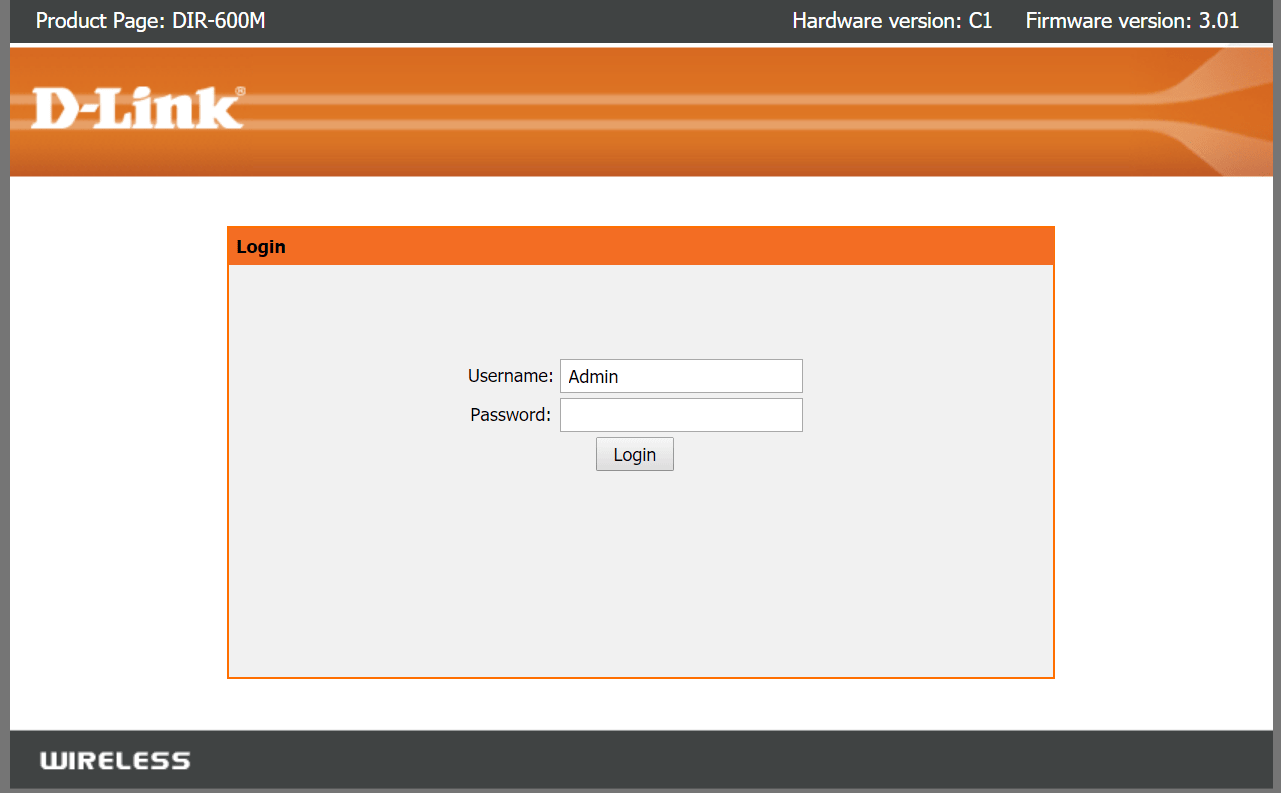 If this does not help your broadband might be using a different IP address to know that open command prompt and type "ipconfig" command, then check the Default gateway for the IP address you need to visit. Most of the case IP address will be either 192.168.1.1 or 1.0.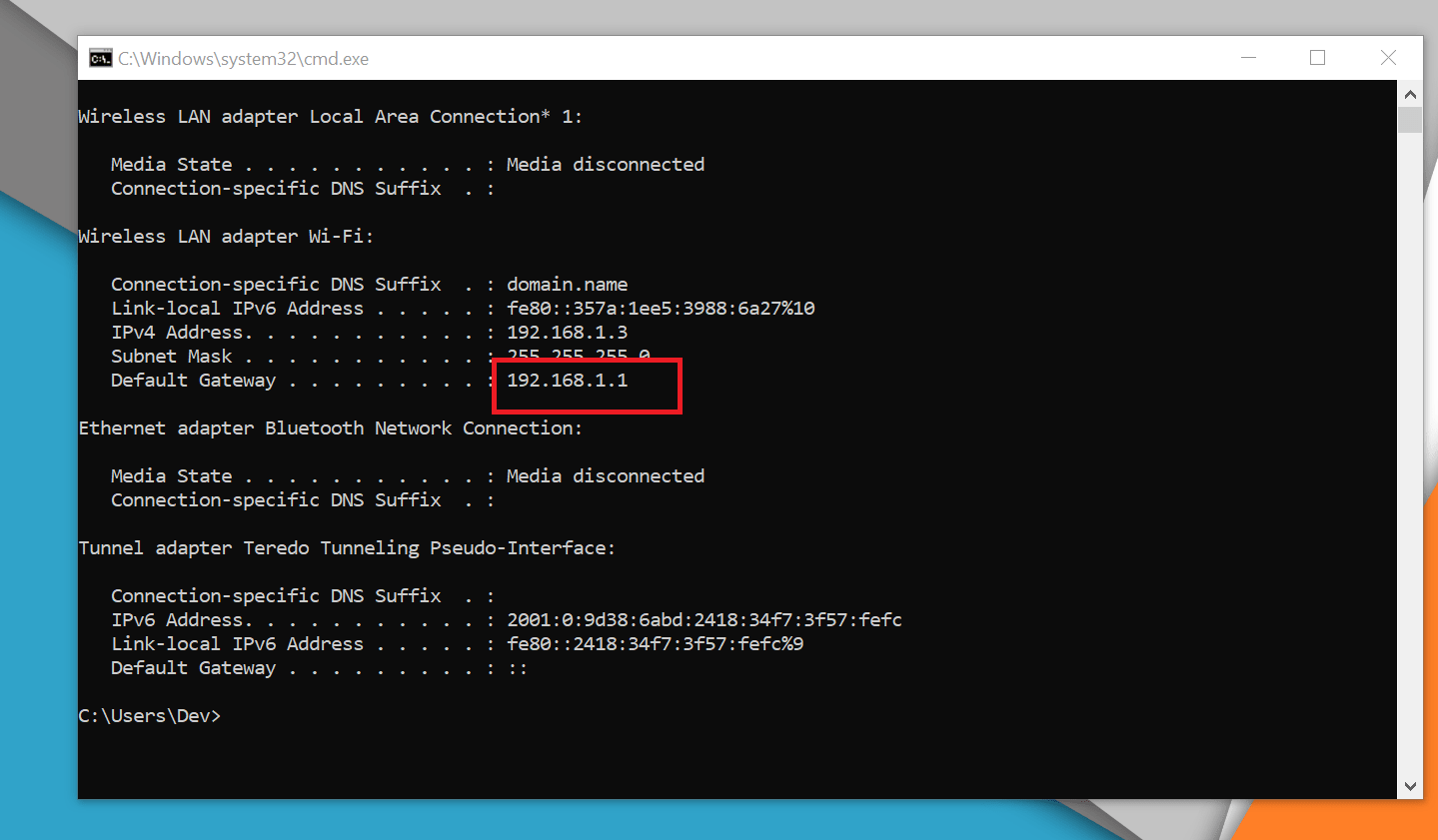 TIP: If you are not sure or don't know the password check the BSNL broadband router's back panel for any written default Password and username. Once you type the correct password, you'll redirect to the modem configuration page where you can make changes to BSNL broadband.
#2: How to change bsnl broadband password
Now go to internet tab and then wireless tab, (hover in menu for option) at the bottom of the page you will find a section from where you can change the Wi-Fi password. Look for something pre-shared key or WPS pass key. The Pre-shared key is also known as PSK which is the more secure network.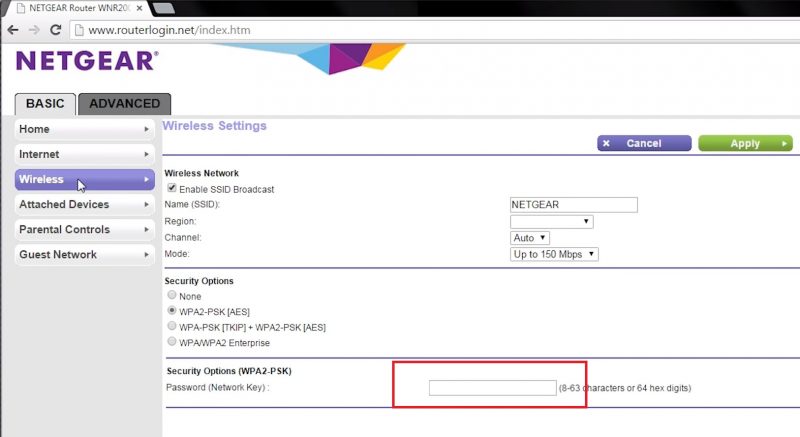 By default, your Wi-Fi network must be open, so in order to set a Wi-Fi password (change), you must select WPA-PSK/WPA2-PSK authentication type.
And if you would like to remove the Wi-Fi password you need to select no encryption under security setting (see the next section of this article).
Does this information help you change your BSNL broadband modem Wi-Fi? Or if you are using a different modem does this information help you change the password: let us know in the comments section.
If you are using BSNL modem, you will find the similar settings under Basic settings under wireless network configuration (how to change Wi-Fi password in BSNL modem check the instructions after this paragraph.
Changing password in BSNL broadband modem
Some people use D-Link Modem, others use spider link, and if you are using the BSNL broadband modem follow the instructions that are quite similar. First, check the backside of your modem to see if there are some default credentials written. The default password and username can be same, i.e., "Admin," or different, i.e., Username can be admin and password can be password.
Just like what you said earlier the default router dashboards IP address is 192.1 68.1.1 this is a typically used address to access the configuration page of your router. Manually type the IP address into your browser address bar and hit the enter button which will prompt for username and password.
Steps to Change BSNL broadband WiFi Router Password
Enabling Wifi Network:
1. Visit http://192.168.1.1/ in your browser.
2. Just like you will be asked for username and password by default your username and password can be same "admin," or you got at the time of broadband installation.
3. go to wireless section from the left sidebar, you can spot that under configuration text. To allow Wi-Fi network check the "Enable Wireless" and apply the setting, remember to set a password but before that type an SSID which is the name of your Wi-Fi (This name will appear on the device from which you want to connect to WiFi).
Optional: Enable LAN Access to Specific Computer
Unless you have multiple computers which one to connect to the internet you can set your broadband connection through LAN.
from the above instruction make sure you have enabled Wi-Fi network.
Visit "MAC filter" then "Allow" for MAC Restrict Mode. Click "Add" and Enter MAC address of your machine and then save and exit.
How to Find MAC address?
Open the command prompt and then type IP config command this will show some details about your network you need to look closer for something that's a physical address. The physical address is made up of 12 characters. Change [-] with [:].
Instructions to change BSNL Wi-Fi Router Password:
Following the instructions above, after logging into the dashboard, you need to click the security tab. On this page select "Wi-Fi protected access2" as the security option.
And then under WPA passphrase Enter anything you would like to set a password for your Wi-Fi network. I'm sure that you have selected PSK in the authentication method otherwise you cannot change your password.
Security Option: If you choose to password-protect your Wi-Fi connection you need to set a security type, one of the speak your network you can create is by setting WPA2-PSK encryption.
WPA Pass Phrase: This term is used to define your Wi-Fi network password, remember it cannot be less than 8 characters. You can put anything as your password but make sure it is strong enough and hard to guess.
If you choose simple WPA security type your Wi-Fi network password can be easily cracked. To prevent this choose better security.
TIP: Get help from BSNL Broadband Customer care: 1504
Conclusion
Now you have learned to change your BSNL broadband modem (router's) WiFi password and some security tips. Few things might help such as always use a strong Wi-Fi password and encrypt it with better security. But things can go worse especially when you forget the login password of the router dashboard page, in that case, you either call you broadband customer support or hard reset your BSNL broadband. Resetting broadband it's nothing but a needle, on the rear side of your modem, there should be a hole. Gently put the needle and press it for a couple of seconds.