Are you one of those people who think their Facebook account is filled with thousands of messages, you won't ever read again. There are many different reasons for everyone to clean their Facebook messages, maybe you're overwhelmed, or maybe you just need to do-over. Time to remove the crap, are you ready?
But wait, there are some people whose messages you don't want to delete, you need to archive them to save them. You can do this by clicking the setting icon next to the name of the person and clicking on the archive button.
Manually deleting all of the Facebook messages is a pain in the head and of course, your fingers will curse you if you are going to do the hard work by yourself. Here is a little help that I thought you might appreciate, let's see how to delete all Facebook messages in one (maybe 2-3) clicks just by using a Chrome extension to automate the process. It's fast and less painful.
Step 1. Install this Chrome extension
All you have to install this Chrome extension which is safe and tested personally by me. Since it does not need to integrate with your Facebook account, neither does it ask for any kind of password. In my opinion, it is safe as long as you know what you are doing.
Step 2. Analyze messages
Click on the extension icon, which is located at the top-right bar. Click on the "Click to Analyze" button. It will analyze all the messages that are currently loaded in the Facebook message tab.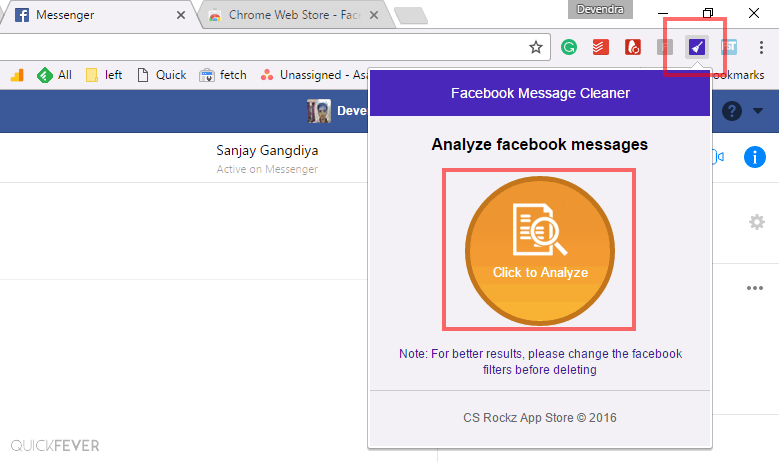 Step 3. Vanish them
After the extension analyzes the messages, click the "the Click to clean" button to pulverize all the Facebook messages.
You can notice it works and starts deleting messages. But there is a catch, it only removes a section of all of your Facebook messages, so you have to repeat the process until there are no more messages. To do that load the messages tab again, click on the extension icon and Analyze and Delete.
After a few moments. Peace. Now it's time to take a break and start a conversation with someone valuable. Also, you can do the same with archived messages, but this will also delete primary messages. So I will suggest that archive those people messages you do not want to delete.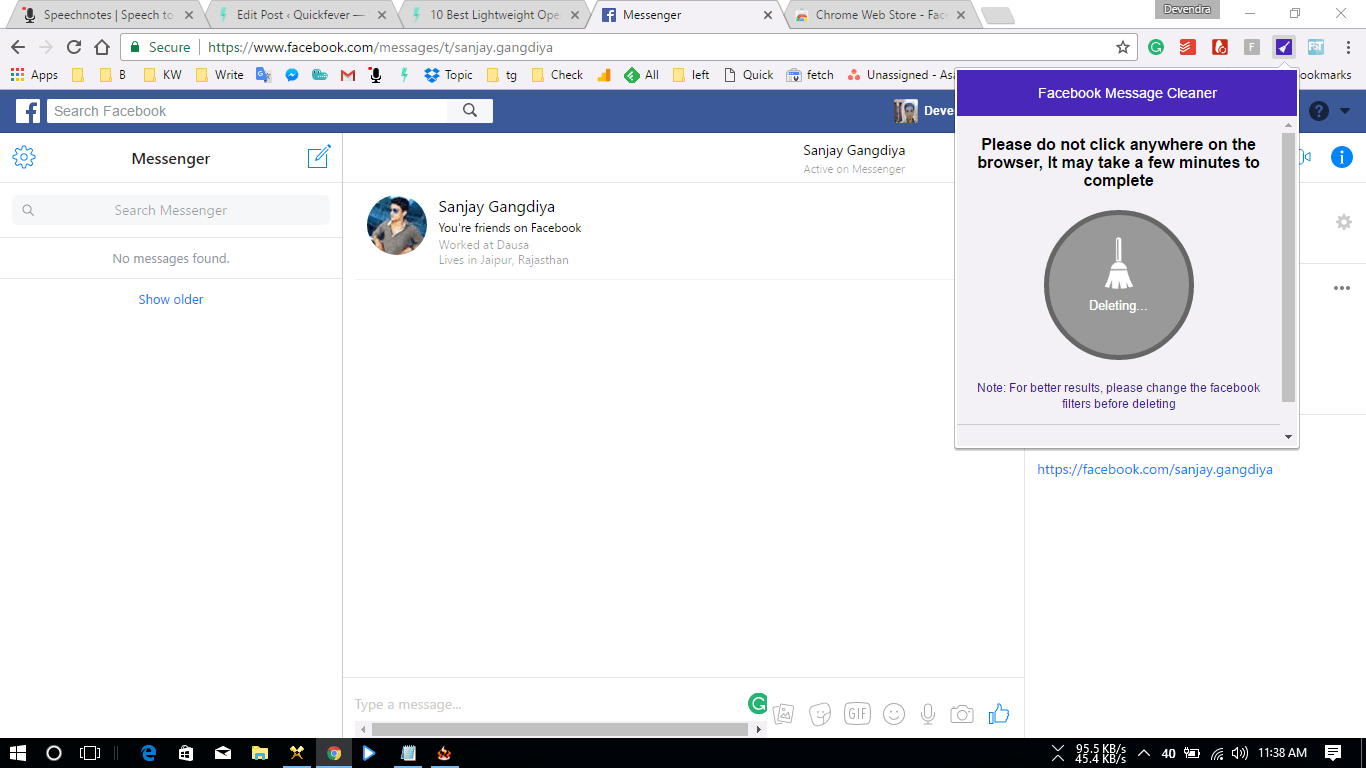 When you visit the messenger from an android mobile you'll find that there is much room to fill with new conversations and group chats.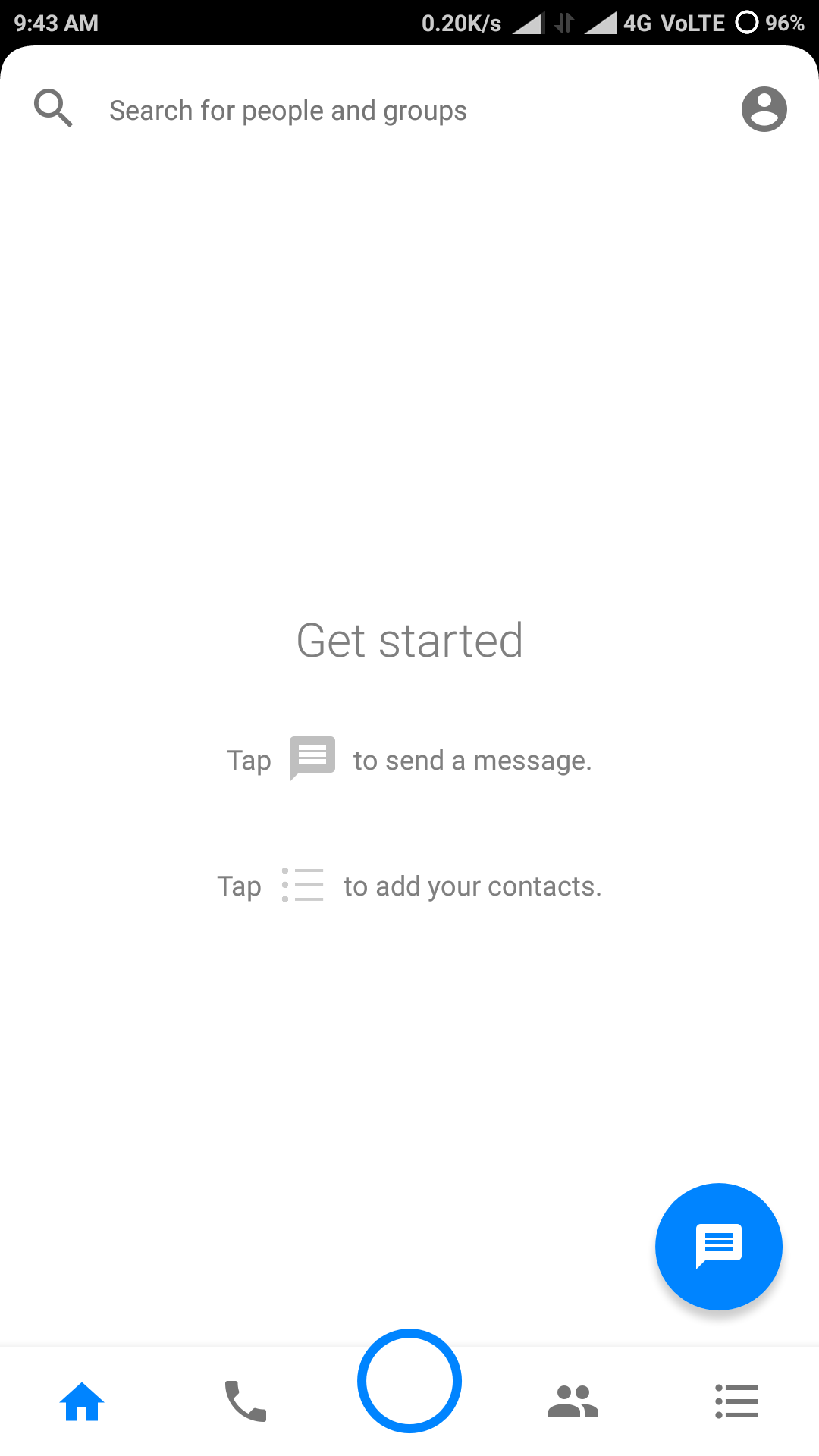 Delete All Facebook Messenger Messages Easily
Some other extensions were working on the old Facebook messages design, as you have noticed now Facebook messages layout is same as we earlier seen at messenger.com, sadly the new design have a few drawbacks, you can't see the numbers of messages of a particular person, etc. Other than that the new messages design is completely awesome, and it works just fine when the tab is stacked to the left-or-right side of the screen. Even the new Opera developer version browser adds messages as a sidebar widget, which is nothing but the original messenger opened in a sidebar tab.
So this is an up-to-date guide to getting rid of all Facebook messages at once, it might not work at Messenger.com, but you can instead load facebook.com/messages/t/ and perform a deletion process.