This guide will help you create a Hotspot from your Computer using built-in wifi or adapter to share the wired internet connection (LAN). It eliminates the requirement of a router. Creating a wifi hotspot on a computer when connected to a wifi network is an easy task, and Windows 10 has a dedicated feature called Mobile Hotspot. You can share a Lan/Ethernet/Wired network connection over WIFi. This way, you can connect other devices to the internet via creating a Hotspot from your computer and then connecting devices to it.
Update: Windows 11 makes this process really easy with a Mobile hotspot, in order to create a WIfi network your PC should have a wifi adaptor. Then from Windows quick access, turn on the Mobile hotspot.
Step 1
Make Hotspot
Right-click on the network icon on the taskbar.
Click open network and security settings.
Click on Change adaptor options.
Open the command prompt as admin privilege, and type the following command. For this to work, your computer should be connected to Wired internet connect, and a wi-fi adapter is required (in case your PC Doesn't have built-in wifi).
netsh wlan set hostednetwork mode=allow ssid=quickfever key=11112222
This command will instruct Windows to create a Hotspot with Quickfever SSID, and 11112222 password. You're free to change both as per your wish.
netsh wlan start hostednetwork
netsh wlan stop hostednetwork
These commands will start or stop the Hotspot connection.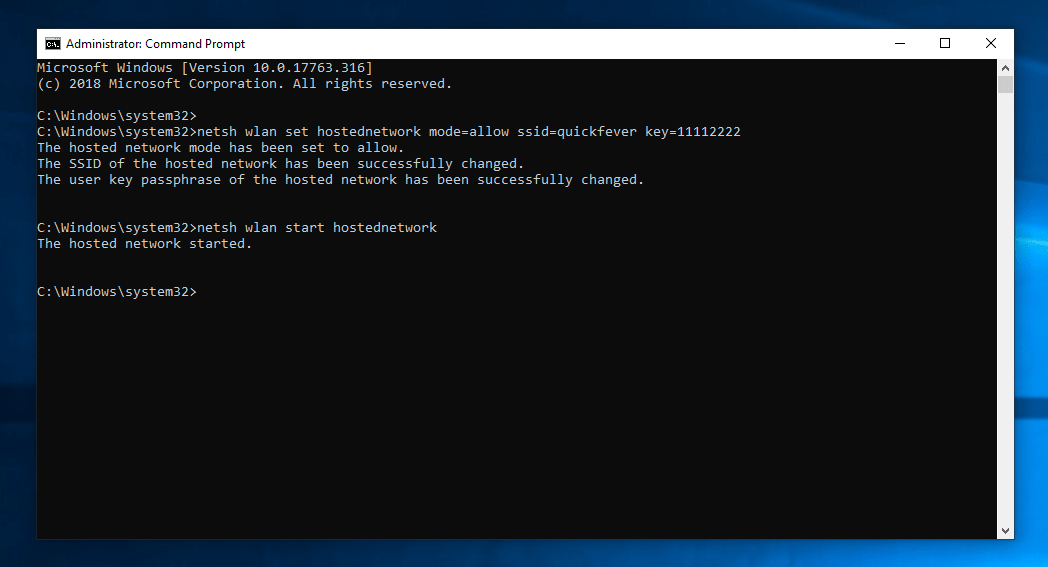 Slide the phone out of your pocket and scan for WiFi connections; you would see the Hotspot you just created.
Share the connection
This step is very, very important, which many people miss and in result created Hotspot doesn't share the computer internet.
Open network and adaptor settings. You'll see a new connection "Local area connection….".
Now right-click on the main internet (LAN) go to its properties then to sharing tab. Choose the "Local area connection," and you're good to go. The main connection is labeled as "Broadband connection" on my computer as you can see in the screenshot.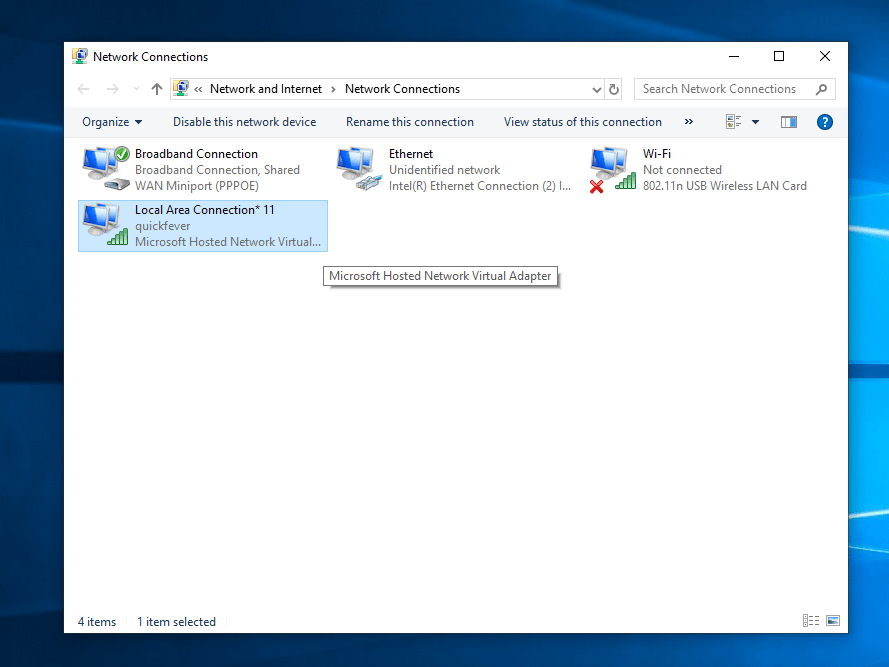 In sharing, allow by ticking the option and selecting "Local area connection.." in the field through your main connection will be shared. The method works on all laptops, computers with built-in wifi, or via WiFi adapter.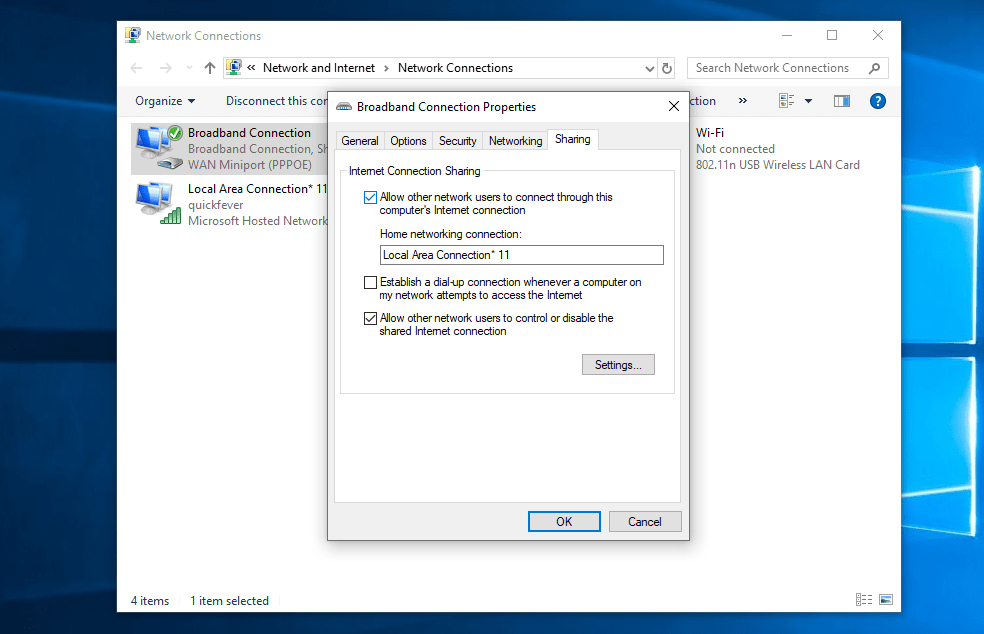 Share Wired Lan network over wifi without a router.
Sharing your wired internet connection to another device through your computer without a router is a nice trick to know. The connection stability and speed may vary since you're using built-in WiFi or an adapter to share the internet. However, I tested and found it working correctly, and connecting two and more devices worked fine as expected.
These nifty tricks would allow you to share your computer's internet connection to other devices over a WiFi hotspot. It is similar to Windows 10's Mobile Hotspot feature, but sometimes Windows can't recognize the LAN internet properly, which renders the Mobile Hotspot icon grey.