Google Allo project is ended on March 12, 2019 | Another good initiative vanished. Consider this as a outdated article.
A lot of peoples were talking about Google Allo recently (a messaging app unlike Google Duo) now after I have to spend some quality time using it. I find this as inimitable instances of Whatsapp and Telegram. The truth is Google Allo is late in this game, but on the Internet big things doesn't happen always to be on the top, and the possibility of subsequent emerge are always there.
After the launch of Google Allo, enough people took it to their smartphone. They are giving positive feedback, and many are starting that app is much better than WhatsApp in terms of usability and security.
Let's see how awesome google's new invention is,
1. Cool & Predictive Replies
Like most of the Other messaging apps, Google Allo required a phone number to sign-up and get started.
2. Built-in Google Assistant
Google NOW, we all knew about that, just like Siri for Apple and Cortana for Windows all are personal assistants you can use to ease search and get help from.
In the app, there is a Google assistant — a Chatbot that actually uses google's amazing "search" capability.
Google Assistant app can help you quickly get answers to queries like "what's the weather" or "Find nearest movie theater" set a timer for 5 minutes" etc.
To do that tap the "Message" symbol (right side bottom) and choose Google Assistant from the context menu list.
I asked "tell be about arrow 5" following "and about flash season 2."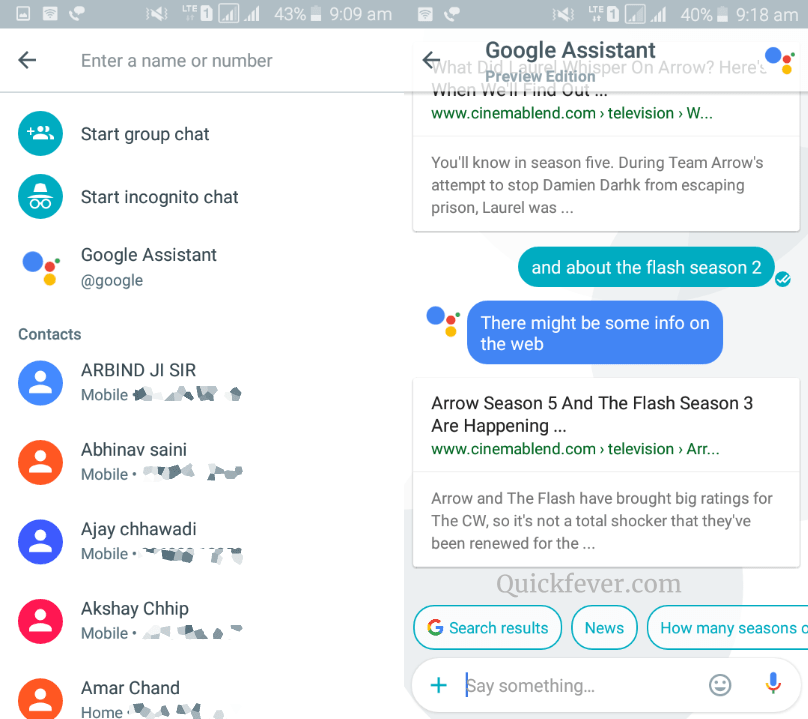 3. Use "Incognito" mode to Encrypt/Self-destruct Chats
By default all your messages will be stored on Google's servers, yeah there are options to enable end-2-end Encryption, here is the catch,
Allo reads this features as "Incognito" where all the messages will be encrypted and can be set as self-distract from the timer icon from the top.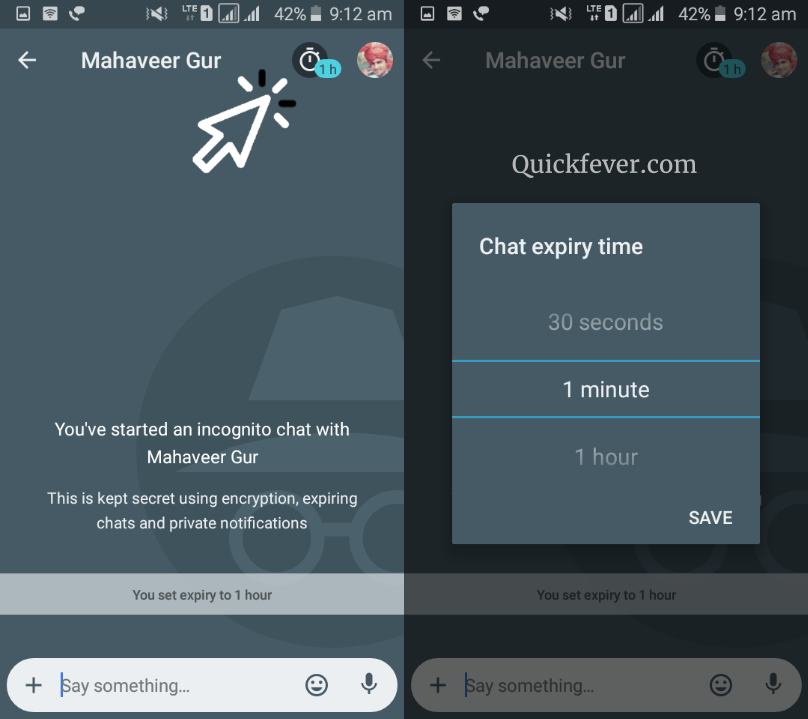 4. App Contacts List / Phone content List = is similar
Whatsapp and Telegram only show contacts list that is using the app and pulls other contents after the list.
Google Allo doesn't seem to have this feature at this time, but wait, why to push other contents when you send messages to anyone from your Allo app even if the contact is not using Allo. When you send a message to a contact who doesn't have the app installed will get typical messages inside their typical message inbox. But you can only see those sent messages in Allo.
How to know if a person is on Google Allo?
Search their name and if the result has an "INVITE" option means they are not on the Allo, Yet. Again if you send a message to that contacts number, there will receive an SMS to their phone. The good thing it won't cost and SMS has to be sent over Internet/Wifi. and hence won't cost you extra, at least here in India. (Update: SMS charges may apply when inviting someone)
5. There are Tick Marks, and no Last seen
Since Google hello doesn't have a last seen option which doesn't decipher the last visit on the app.
How to check if your message is delivered on friend's Allo?
And yes, Allo has same tick marks used to check whether the recipient has seen the sent message or not. Single tick turns out that the message is sent successfully from sender's side, and the double-tick turns indicate it delivered.
6. Text (and Emoji) Size is adjustable
Yes, they are.
Long press on on the send icon and adjust the slider to make it larger or smaller. This works for standalone emoji too.
How to resize emoji in Google Allo?
Long press on the send icon and adjust the slider to make it larger or smaller. This works for standalone emoji too.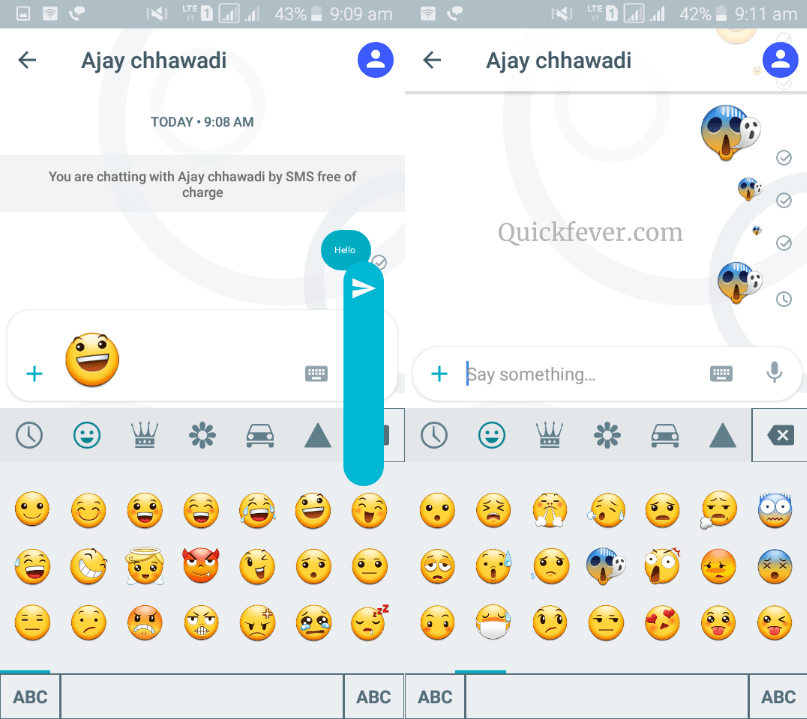 7. Stickers are awesome
Before Ding ding, Allo support stickers and has a dedicated store to choose from. When using the App I unintentionally forgot to use those stickers.
8. Doodles and Sharing
Image sharing feature is not new in messaging apps, but with Allo, you can decorate with doodles to write/draw anything.
And you can send voices messages and videos, but Document sharing option is not available yet, maybe we are hoping a wrong feature here, why would some friends happen to share docs? It's weird to me.
(PS: Google Drive is a handy app if you are looking to share docs, files, etc.)
You can use your phone number with Allo only on one device. You can't sync it with any other device at any given time. Even WhatsApp doesn't support this feature yet, but Telegram does.
It's fine that Google Allo doesn't have a web client yet because Google may want Allo to focus on just smartphones. Google other chatting app "Hangout" supports most platforms out there just a google account in required, and maybe because of the Hangout lose the race with competitors like Messenger and Viber.
If you sync your Allo chats with Google, it will fetch your account photo to Allo. Maybe just like Facebook messenger, Allo may allow users to just sign-up with their phone numbers. But anyway if the Whatsapp has the ability to backup data to Google drive why not the Allo, besides it's Google behind it.