The Best XBOX ONE Emulator For PC
The Best PSP Emulator App for Android
The Best Neo Geo Emulator for Windows
The Best SNES Emulator for Windows
Best GBA Emulator
An emulator is a software which emulators computer system to work with another computer system. GBA emulators launched in 1989. At that time there get a great craze of video gaming. Which does not lose its popularity and become the most selling portable device of all the time? Today I am here to give you suggestions about some GBA emulators.  It is a fantastic console. And contain some favorite and most played games like Pokemon Red, Super Mario Kart, etc. Some of the emulators were not designed to support latest versions of Windows, But you get happy to see that there is the list of Top 5 GBA emulators which are compatible with newer versions of windows. Due to its high demand to run old games these GBA emulators comes in fashion. I think these top listed emulators help you to choose a best one.
Update: Meanwhile testing most of the GBA emulators, I ran into so many issues such as .gba ROM won't play, and some emulator resisted to work at all. Then I planned not to publish this article as I was not able to play any GBA ROM using such emulators because most of them support only (.gb) ROM, not (.GBA and .GBC). So unlike before, this article is mostly about the one GBA emulator that actually worked for me in the first attempt. So here is you best Best GBA Emulator.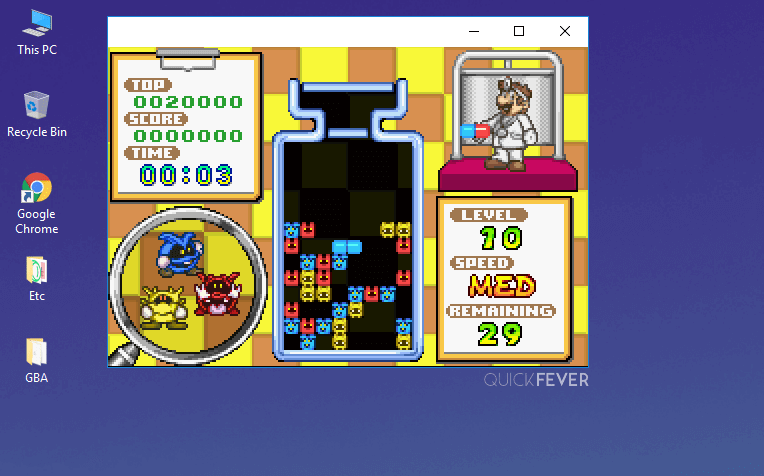 Visual Boy Advance (VBA-M)
VBA-M/ (recommended) Chrome App
Platform: Windows/Mac/Linux
The leading cause to put this emulator at first position is that it is an advanced and combined version of all the emulators. It is a freeware application which is evergreen on the Internet. It's central, and a useful feature is that we can speed up of our gameplay by pressing only one button. One more feature which can turn you along this emulator is that joystick is also supported, which give the best experience to play any game. Small screen and bad Graphics makes odd and joyless to play game To reduce this problem we can stretch emulators window according to our need and comfort.
Not only for Windows, but It is also designed to supports other platforms like Linux, BeOS, Mac, etc. This application is written in C and C++ language. To make it user-friendly, it is available in multi-languages such as English, French,  German, Italian, etc.It is a light weight application of only 1.4 M.B to 1.92 M.B. Screen Capture is also supported to capture any moment of your gameplay. Only for Windows version, Thier is full support for Code Breaker Advance cheat codes.If you want to download this emulator Website is given above.
Features
With VBA-m chrome extension you can run GBA (.gb, .gba, .gbc) ROM's.
It's very lightweight only about 3MB (Chrome app).
Support ".GB" as well as ".GBA ROM" files.
It's a Chrome App so it will work with Chrome Browsers on Windows, Linux, MAC and other operating systems where you can get Google Chrome as Web-browser.
How to set VBA in Windows
First, open Chrome browser and download the Chrome app from the Web store. Once installed type chrome://apps in the address bar and click on VBA-M.
The first launch will take a few moments, and a window will open, to load a GBA ROM Press "Ctrl+O" also on the start screen you can see the action keys and their work. Tip: You can resize the window or make it full-screen.

After you press Ctrl+O, navigate to the location where you've saved or downloaded GBA ROM files. Ensure such files will have GBA extensions (.GBA/.GB/.GBC). Select and ROM file and click on Open.
Enjoy the game.

Where it is good
Using its advanced setting, you can import a save game to resume a game.
Ability to use Gamepad.
Where it falls short
The GBA Emulator Competition
TGA Dual:  TGB Dual is also an advance featured emulator like VBA, But it has a unique feature which does not ever seen in any emulator, Option is to play two different games at the same time. It is created to support both Gameboy and Gameboy Advance emulation as well as to play different games online. It supports newer versions of windows and updates are come day by day to improve performance and only supports Windows. It is easier to use and can communicate with another player during online play. It is so reliable to use.
To host your game, some tips are given below:
Click server.
Type a number between 1024 to 655353 in timeout field.
Click the connect button and wait for a while.
I  think it will help you.
Download:  TGA Dual
My Boy – GBA Emulator: My Boy is an android based GBA emulator and can be download from Google play store. By my experience, I have played ten games smoothly by this emulator. It has a user based interface, and own demand can customize controls. Its main feature is that game can be, play or pause anytime you want. There are too many options which are not defined here and can give you best experience to use this app. It comes in a free package but if you want the better one you can get paid version through Google PlayStore. PlayStore's link is given below.
Download: My Boy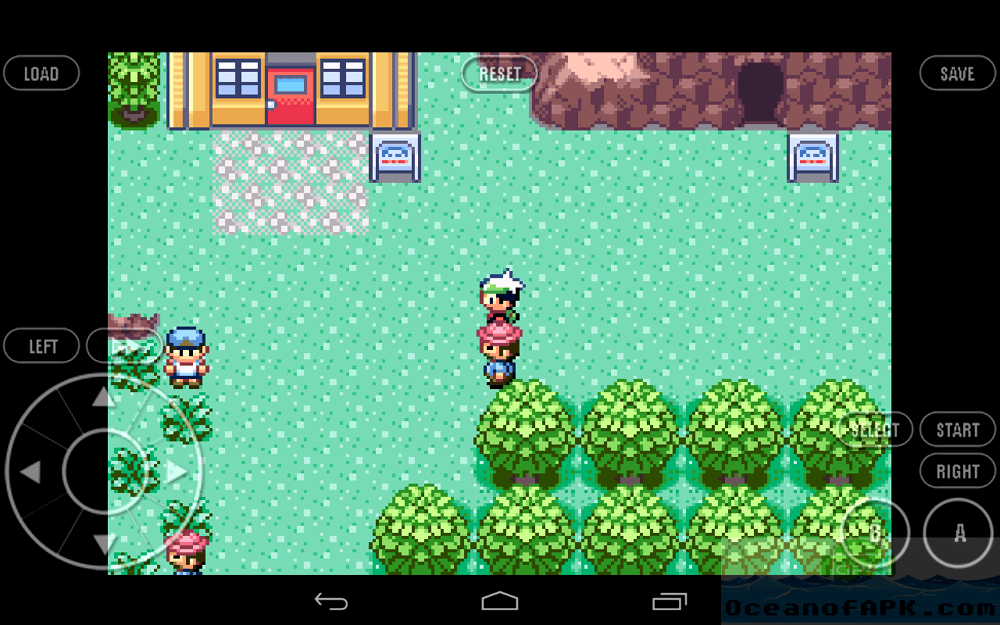 BGB:  It is one of the best well-balanced emulators which allow you to play your favorite  Game Boy and Game Boy Advance. Graphics and sound quality are well optimized. It supports gamepad which helps you to enjoy it in a full well manner. BGB works fine with all versions of GameBoy. It was newly updated in the year 2015, So it is good for Windows 10. It also useful for debugging or ROM development.And its compressed version is only of 419Kb.You can download it from the link given below.
Download: BGB Emulator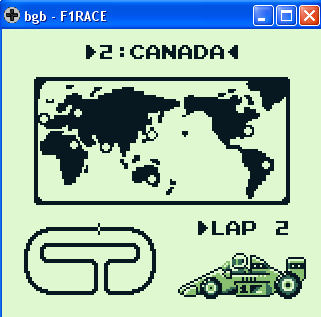 KiGB Emulator: It is the oldest emulator for Game Boy. It supports multiplayer. Four players can play the game at the same time. KiGB also supports online play option.But it has not been updated for many years. The last update was launched in the year 2008, But still can be used in Windows 8 and Windows 10. It also supports Game Boy Printer and can be simulated boot ROM for GBE. The motion sensor is newly supported in this emulator. It is also a multiplatform application which supports Windows, Linux, MSDOS, Mac, etc.With its light weight package of only 1.7 MB, there is emulator enhancer of only 700 KB. Application for all platforms can be download by a single link given below.
Download: KIGB Emulator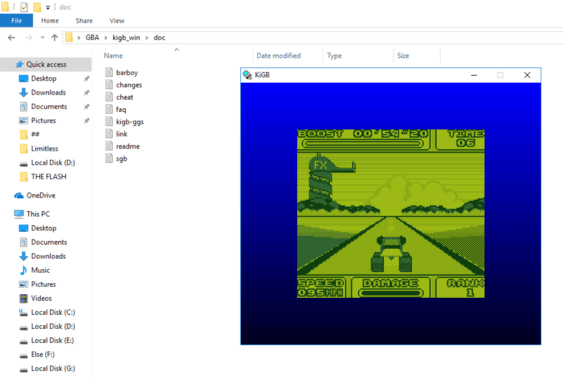 Ending Words
These emulators full fill the basic necessity to satisfy the need for playing their old or childhood games. I hope these emulators will satisfy you and you may be able to choose the best one. I tried these GBA Emulators, In my opinion, these emulators can give you fun and joyful play. Our favorite is VBA-M Emulator that works as native Chrome App, you can easily load GBA ROM's to it and can enjoy Game Boy Advance games.
There are only 5 Emulators if you know any emulator which should be on this list you can suggest us in the comment box. And for any question and other queries, we are always with you. Have Fun!