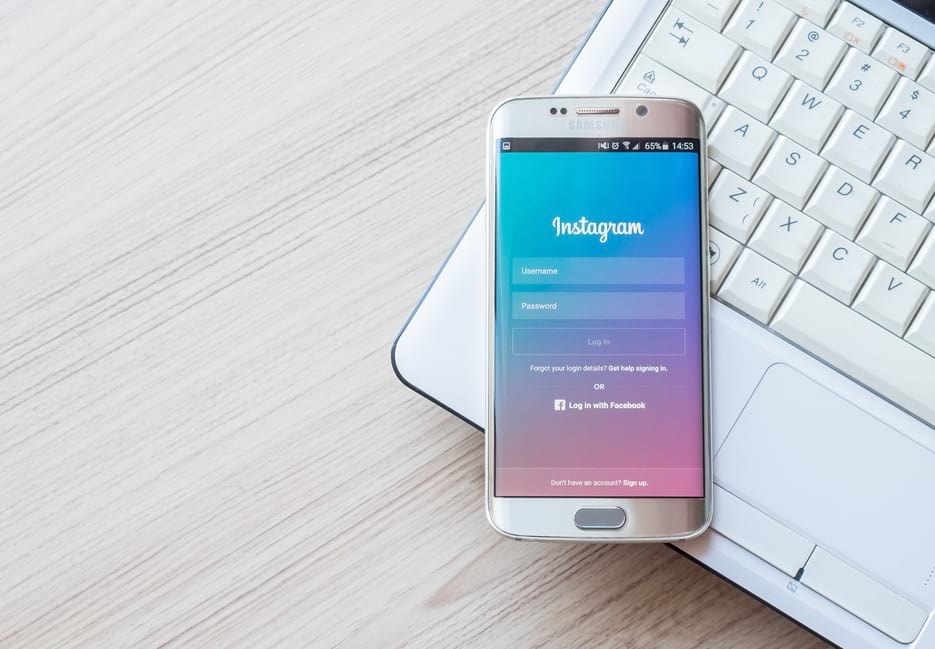 Instagram is much more than just a photo-sharing social media platform. Remember when you first time used it, it was nothing but a bunch of models posing with their cat. Now almost everybody does use Instagram to share their morning-night. Instagram is accessible for download on the iTunes App Store and Google Play, and also an apparently perpetually-in-beta adaptation for Windows 10 Phone and PC. Regardless of whether you've used Instagram over the last some years, you might not know what it's capable of with these Instagram tips and tricks you'll help yourself ace this prominent application.
Instagram is a free social media platform that allows people to upload pictures and connect with other people who do the same. Instagram is now owned by facebook so there are new updates on both Instagram and Facebook, for example, now we have Stories feature on Instagram, Facebook, and Whatsapp.
Popular Instagram Tips you should be using
Here we've collected all the cool tricks you should know to make the most of Instagram. Most of the tricks and tips are for Instagram Mobile app. Also, you'll find some Instagram Web Interface tricks here, so sit back and learn while you can.
1. Take clean screenshot of stories
When watching a story, tap on the screen for a while, and it'll be clutter free for you to take a screenshot. Best when you want to take a screenshot of someone's story and post it as your Instagram story. You should not post others photos without their permission, use regram apps for that purpose.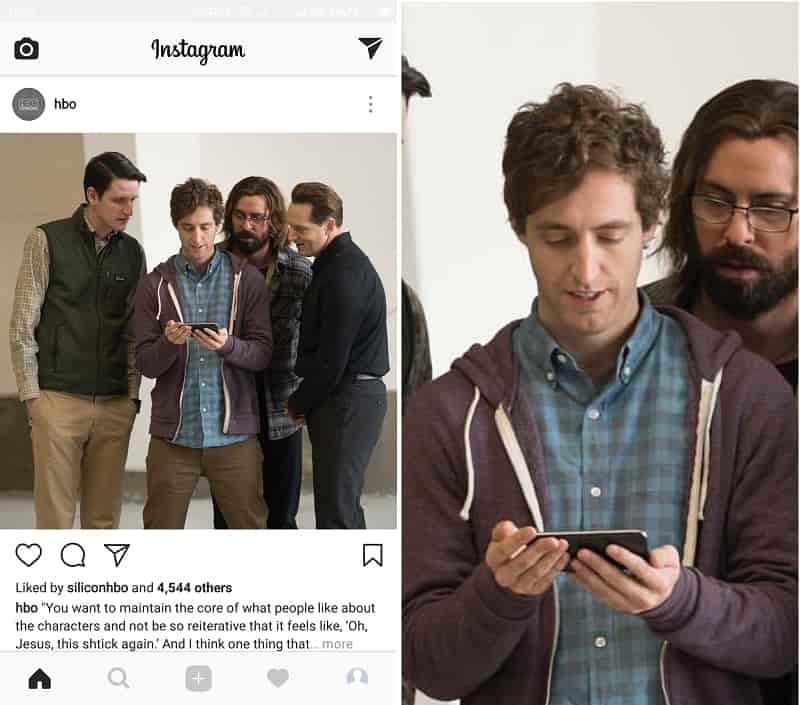 2. You can zoom photos
For months I haven't figure out this, and when I mistakenly did it, I was feeling too idiotic. You can zoom pictures of using two-finger gesture and yeah pictures are beautiful. It's also helpful when your screen size is small, or there are many details in the photo that need a simple zoom.
3. Multiple stories
You can share a story on Instagram which is automatically deleted after 24 hours, but you can post a lot of stories by clicking on the camera button at the top of the home page. Perhaps this is not some new feature. But if you have started using Instagram recently then you probably will not know about this. There are other such features which have been forwarded about.
4. Save your live videos
Instagram has launched a new feature if you do a live video, after finishing the video, you can save that video on your phone. You will not need to activate this function after you end live video, you will see a button "Save live video" by clicking that you can store that live video on your phone. You can later post that on Instagram.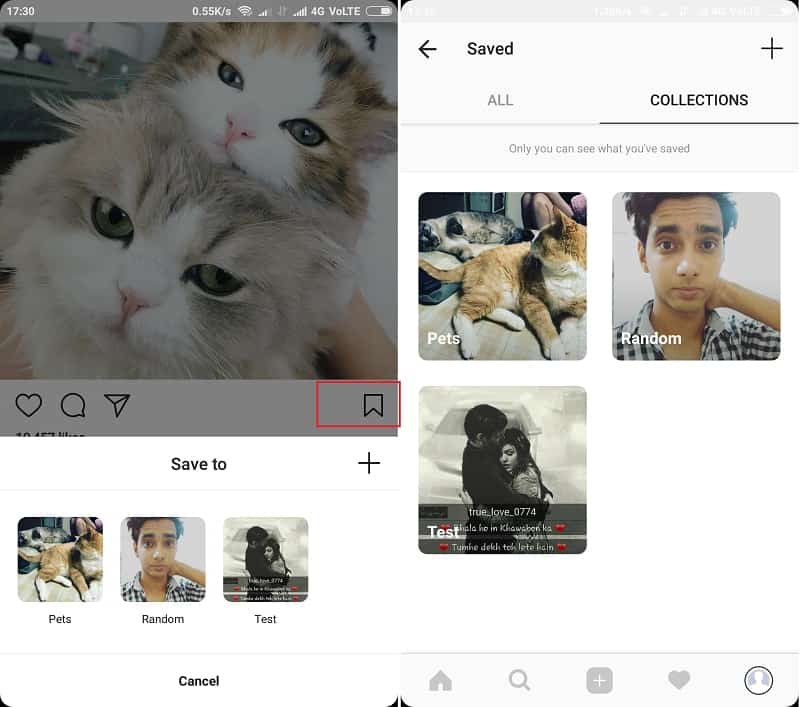 5. Make Collections
You already know how to save a picture so you can check them later from your profile page. Every image on Instagram have a "save" button, keep pressing on it will open a "Save to" box where you can create a new collection or add that photo to an exicting collection you made earlier.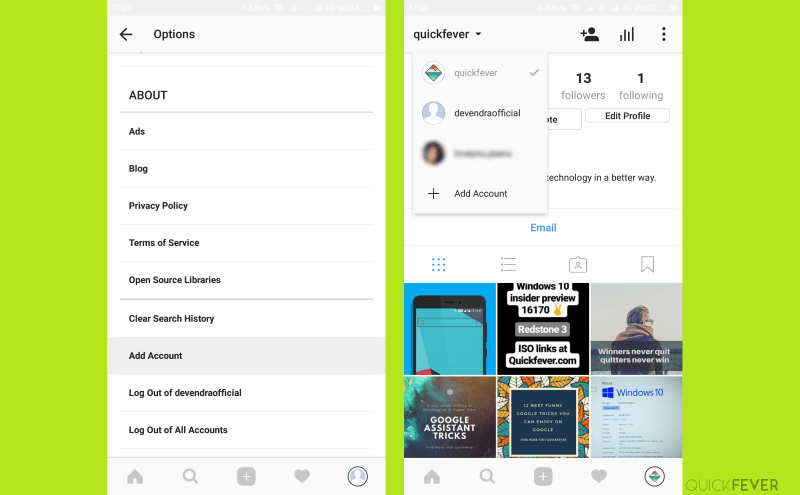 6. Add multiple accounts
If your phone is used by other members of the house as well. So you may have to log back on the Instagram and log on, but you can add more than one account on the Instagram app, then you can easily toggle accounts. So you will not have to enter the password again and again.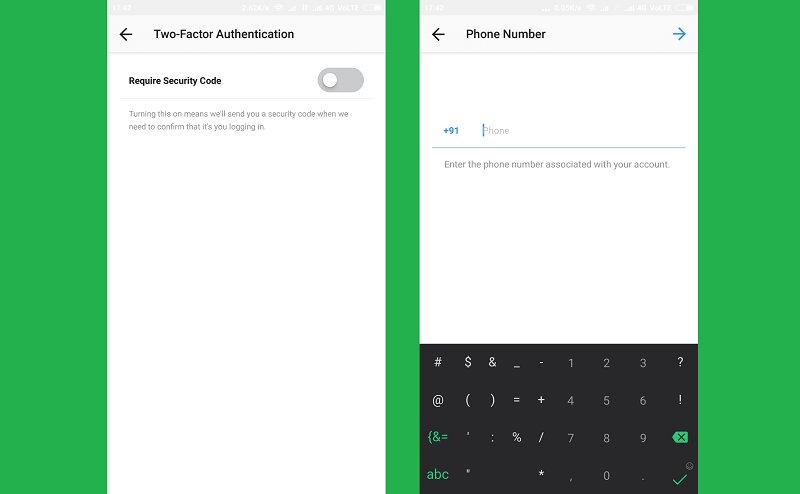 7. Two-factor authentication
Sounds secure isn't it, 2FA sends a code each time when you log in to your Instagram account, this will for sure prevent unauthorized access and you'll know if someone is trying to log into your account. Also, you can save backup codes in case of no mobile network situation. You need to register your phone number by tapping Settings > two-factor authentication. Now you can use the Google AUntificatior app to get security codes.
8. Get notified by new post
Instagram has a profile of thousands of people, and you may be following a lot of people. In such a way, if you want a particular person's posting notification, then you can do that so that next time the person posts a post, You will get a notification, for that you have to do it by going to the profile of that person and tap on "Turn on Notification."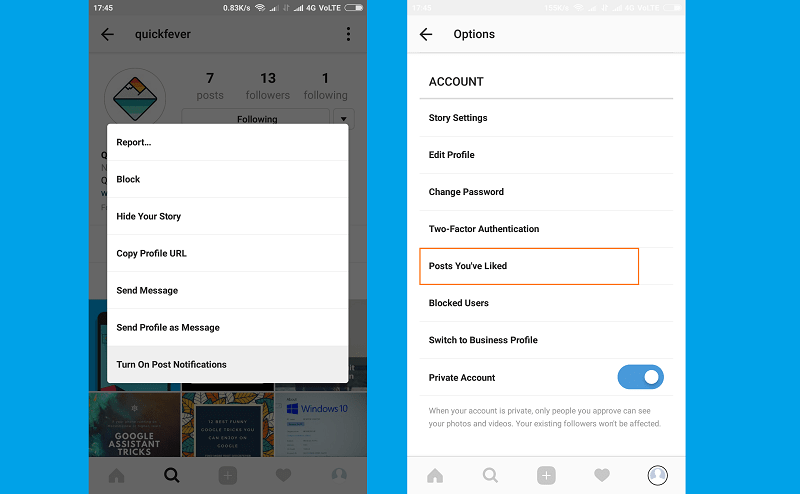 9. See activity log: photos you've liked
You'll feel annoyed to see what kind of picture you liked a year ago or two. Just like Facebook, you can see your like activity by going to Settings > Photos you've liked.
---
Instagram tricks to get likes and follow
If you desire more followers on Instagram here are some tips you can follow. The first thing is that you should not make your account private, so more people can see what kind of person you are before following you.
Follow at least 10-20 celebs (moderate) and sometimes there is a segment of people who keep eyes on those celebs followers list will follow you back.
Instagram itself is all about photos, so most of the tricks here touch that line. However, some more photo tricks are the following.
10. Use Instagram as a photo editor
Instagram has some truly magnificent photograph altering apparatuses, and like this the application can be utilized as an independent photo supervisor, making the utilization of other photograph altering applications repetitive, unless you utilize some propelled highlights that are not accessible on the Instagram application. To utilize this trap, just take after the means underneath:
Open Instagram, and select a photo that you need to alter, or click another one. Make all the changes that you need, to the photo, and continue. Be that as it may, just before posting the picture on Instagram, put your telephone into Airplane mode, and after that post the picture. This will guarantee that the photo doesn't get presented on Instagram, yet it will get spared to your Camera Roll.
11. Instagram Bio tricks
You can add a caption in your post, for example, "see bio for product link" to drive traffic to your site or affiliate links.
12. Shoot Time-lapse Videos
Shooting timelapse recordings for Instagram has been made to a great degree unaffected by an application called Hyperlapse. The application, created by Instagram, permits clients to shoot timelapse recordings utilizing a cell phone with no tripod. The application uses programming adjustment to make the video look stable regardless of the possibility that customers have insecure hands, and the subsequent yield looks decent. One of the best elements of the Hyperlapse application is that the playback speed can be balanced making the time lapse video as quick or moderate as you need. Unfortunately, the Hyperlapse application is accessible for iOS however Android clients can utilize the Microsoft Hyperlapse application.
14. See Images in Full Size on the Web Interface
Instagram shows scaled images sizes so that it fits into your browser windows. But if you need to load the original images in real resolution and size here is how to do that.
Open any image and from the URL in the address bar remove "taken_by" code and add "/media/?size=l" in the URL and press Enter key, now that it will load the Image in the Tab. Also, you can change the image quality by adding "m" or "t" instead of "l" here m means Medium, t stands for thumbnail, and l means the original size.
On Android, an unofficial fork is available which shows profile picture in full screen when you tap and hold from a user's profile.
---
Instagram is a photo sharing application, and in that capacity, the use can eat through a considerable measure of your information. In the event that you don't utilize a boundless information pack, and don't have a WiFi association, then broad utilization of Instagram can rapidly indicate immense information costs. Be that as it may, there is a settle for this issue too. Instagram accompanies a choice to diminish the measure of information it employment. Obviously, utilizing this alternative will back off the stacking velocity of pictures and recordings on Instagram, yet it will likewise save money on the information that you spend while perusing through Instagram.