Does your Prime Video play videos in very poor-quality on your mobile phone and on Smart TV? If you believe that your video quality is 480p or less and your video quality is high from your settings. This article depicts how you can change the quality of your prime video on the desktop and also on smartTV, Android, and iOS Prime Video apps.
Amazon Prime Video is a great on-demand video platform that competes with Netflix and when you watch it on a smart TV and Desktop you should watch high-quality resolution videos for a good experience. Sometimes you want to change your video quality according to your experience. Many times it may happen that you want to do this to control your internet data usage. You have video quality options on Android and desktop devices while all smart Tv and OTT boxes don't have this option. The only way to ensure higher quality videos is to have a good internet connection, Prime Video recommends 5 Mbps for constant HD content and if it determines the speed is lower it changes the quality to Standard definition.
Change Prime Video Stream Quality in Desktop Browser
1. Log in to Primevideo.com and it may or may not ask you for your country.
2. Select a movie or series and start playing that.
3. At the bottom of the screen there is a screen quality icon, it can be grayed out HD, HD, HD 1080p (FHD)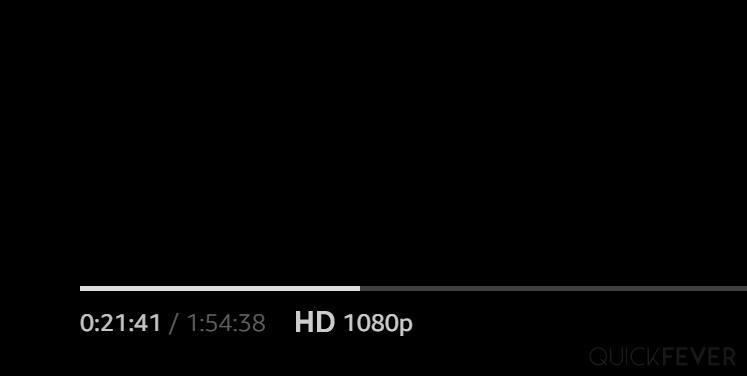 Grayed-out HD: The video quality is below 720p
HD: the video quality is 720p which is fairly enough.
HD 1080P: The standard resolution.
4K Ultra: You see this option on a smartTV.
4. If you want to change the video quality of Amazon Prime Video, then you will have a setting icon at the top, you have to click on it and when clicked, you will see these options.
Good — Uses About 0.38GB per hour
Better — Uses About 1.40GB per hour
Best — Uses About 6.84GB per hour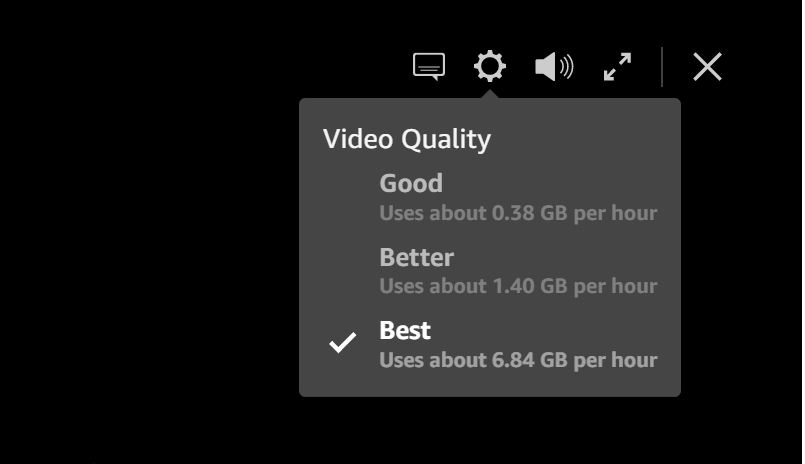 4. As you select "good" and "better" quality you get a quality of less than 720 resolution in both these options, if you want a standard 1080p resolution on Amazon Prime Video, then you have to select the best option.
5. When you select the best option, you get the best possible video resolution quality, and it again depends on your device. If you use Google Chrome on Windows 10, you will get video quality according to your monitor's resolution.
Fix Video Quality issues with High-Quality settings on Amazon Prime Video
If you have selected a high-quality option on the Amazon Prime Video and still you do not start to see good video quality, then you can get some information by reading the points given below.
Low-Speed Internet Connection
This is a very common problem, so for this, you will have to check your internet speed. You can check your internet speed by going to fast.com or okala speed test website. Ensure you're getting at least 25 Mbps to watch a 1080p video without interruption.
2. HDMI cable quality check
If you watch Amazon Prime Video on your TV using an HDMI cable utilizing a laptop, check that you are using a good quality HDMI cable. if your HDMI cables have some adapters (such as VGA to HDMI, or type C to HDMI) you probably need a good quality single video cable. For example, buy a single Type C to HDMI rather than combining HDMI with adapters.
3. You messed up Prime Video settings
There are other things that can prevent good-quality videos, double-check your account settings if you're limiting resources to save bandwidth.
Change Prime Video Quality in Android & iOS
1. Find and open the Prime Video application on your phone, whether it's an Android or iPhone.
2.Once logged in, if you see any notice on the screen, it may be that your cellular network is limiting your video quality. If you notice something like this, then you can connect your phone to the WiFi network, then what happens is usually your prime video will stream over WiFi at the highest available video quality.
And apart from this, check on your mobile that the mobile data saver and battery saver features are not turned on.
3. After connecting WiFi to your phone stream videos in full HD quality when you follow these steps.
4. After you open your Prime Video application, there will be an option of My Staff on the right side from the bottom, you have to click on that icon. A setting icon will appear on the top right side of the phone screen, click on it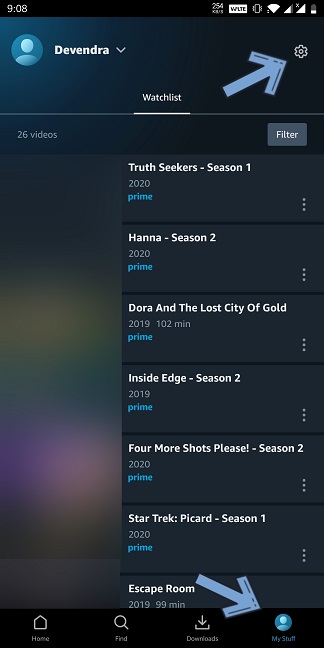 6. Click on the Stream & Download Option > Streaming quality settings.
7. You see 4 options, but this time an additional "data saver" option.
You may want to select the "Best" option and tick the option that says "Use High quality on Wi-Fi" this ensures this will ensure that if you are connected to a cellular network Prime video will try to load the best quality as possible and when you are on Wi-Fi it will automatically stream in the highest quality possible.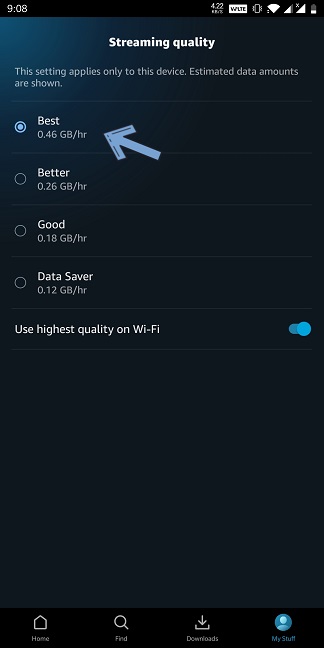 Change Amazon Prime TV app Video Quality
Usage: Control bandwidth on Smart TV
SmartTV usually has an option in settings to control Prime Video video quality however if you don't see an option for the same you can try these steps to lower video quality.
Login to your router it usually starts with 192.168.x.x and looks for the Traffic, Bandwidth Control option.
Do note the IP address of your smartTV from the DHAP list or connected device.
Right on the bandwidth control page enter the IP address and set 5000 kbps to ensure less than 1080P quality.
This will throttle the Internet speed on your TB and quality would be reduced.
Try out different settings for different scenarios.
12MBPS for 1080p
6MBPS for 720
>6 for Standard quality
(Data in Megabit per second, divide by 8 for megabyte)
Device-specific queries
From the home screen select the Amazon Prime app and then visit Settings, further select Streaming option, and Video Quality settings.
1. Open Prime Video Xbox app and your Xbox One machine.
2. Look for the Settings button that you find within the menu.
3. Further visit Video Settings option and then Streaming Quality option. Right on that page choose from the Good, Better, Best, or Highest Quality option to change video clarity.
LG WebOS is the official operating system that is being used on LG smart TVs and fridge. Since it's a completely different operating system you can expect somewhat difficulties to change the video quality of Prime video. We will update this article when we have something better.
Roku device has the option to change video resolution right from Roku Home ➜ Settings ➜ Display Type. Right from here, you can select video resolution and frame rate from the given options such as 720p, FHD, 4K HDR.
Sony Playstation 4 and 5 are gaming rigs- but you can stream Prime Video and easily change the video quality from settings ➜ the video quality options. 
---
Ending words
Prime Video is available on the majority of platforms and the subscription is bundled with Amazon Prime. It's cheap than Netflix and brings more features like Amazon's fast delivery, Music, Photos, and gaming. This article should fix all your issues related to video quality while watching Prime Video shows and movies. if you happen to have a friend with similar issues, send them this article.