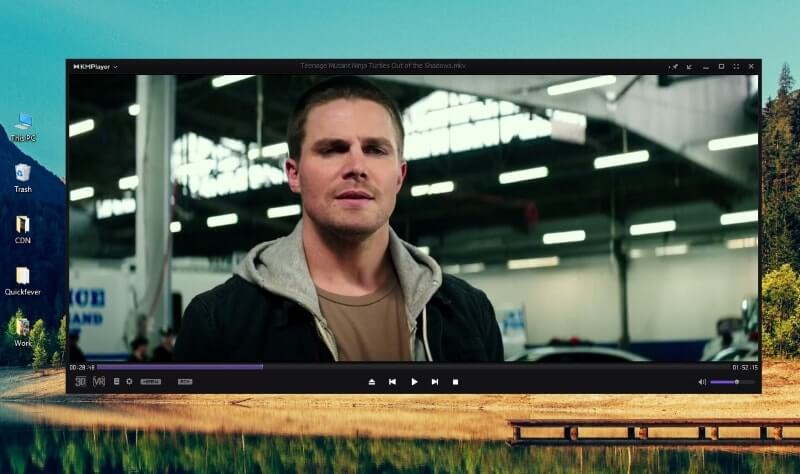 Kmplayer is great until the update windows display every time you play a video, and clicking any button closes the playback. Ugh, that's a frustration, indeed. Here is how you can stop KMPlayer updates from appearing when you play a video. So when you turn off auto-update, whenever you play the movies given to you, then this player will not show you any notification and you can enjoy your media file by playing the distraction-free.
Kmplayer is among the best video players for Windows. Last 10 years we have used Kmplayer and Potplayer because they got everything covered, dump anything and it'll play. Kmplayer pushes updates in the notification box which appears when you open it. And clicking "update now" or "update later" closes the player abruptly.
RELATED: The Best Video Players For Windows 10
The best solution can be setting the update schedule to a week or a month. Perhaps you want to disable the updates completely because it's super easy to install an updated version of kmplayer from its official website. Either get annoyed by the update dialogue every time you open or disable updates and continue watching local videos.
Stop KMPlayer Updates from appearing in Windows
Here comes the main topic steps you should follow closely to ease out the frustration caused by update notification windows whenever you open KMPlayer.
#1. Open KMPlayer and get annoyed one last time. If it asks to update, perhaps connect to the internet and do it right away. This might work for lazy people like myself but since you're here we're applying a stable solution.
#2. Right-click anywhere inside the player. Management of such updates setting is accessible in preference settings. Access the main setting page by pressing ctrl + P or from the context menu.
#3. Here, find update settings and as you can tell in the screenshot, follow it and KMPlayer won't be asking to update anymore. You can manually update it after some months. Since these players are already top-notch, it won't matter on your playback whether you update the program or not. To update KMPlayer manually, go to Options and click on Check for updates…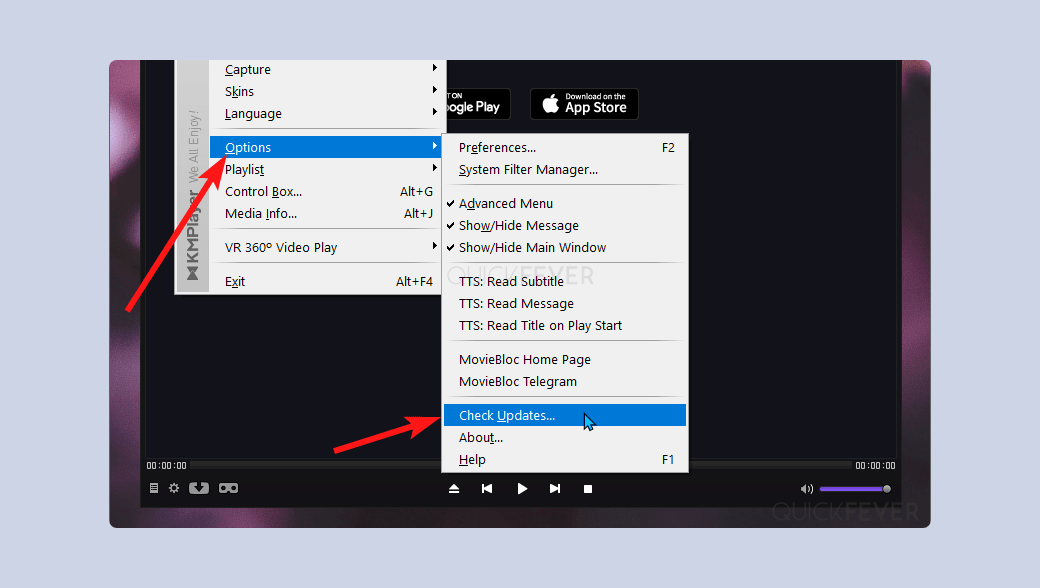 Kmaplyer 64X users: 64X is a new version intended for high-end PCs to play videos upto 8k and high-frames. The version has no Ads and no option to automatic-updates as well, there is no need to disable updates. If there is an update the player might redirect you to the official website to upgrade.