Watching films and TV shows on your computer is pretty much simple. If you are a person burning a humongous amount of internet bandwidth (downloading music videos, movies, and anything ). You always need a lightweight and multipurpose video player to deal with any kind of video file. And of course, there are many videos player out there, but only a few of them is worth using on your computer. A good video player should play anything you throw and play nice whether there is a file with subtitles or dual audio. Here we are talking about the best Videos Player available for the Windows operating system.
Best Video Players for Windows 11
Before the week, we analyzed the internet for most cherished desktop video players; the ones that can play anything — any media format, deal with subtitles or other files, should be lightweight and have interfaces that do not bother you while you're watching videos, play videos quickly, etc. We dug and found many video players, much more than we can include, however, we're mentioning the Top five in our spotlight, remember all the listed video player tools are in no specific order.
The 5 Best Video Content Streaming Apps on Android
1. POTPLAYER: Our pick
Install PotPlayer, Windows store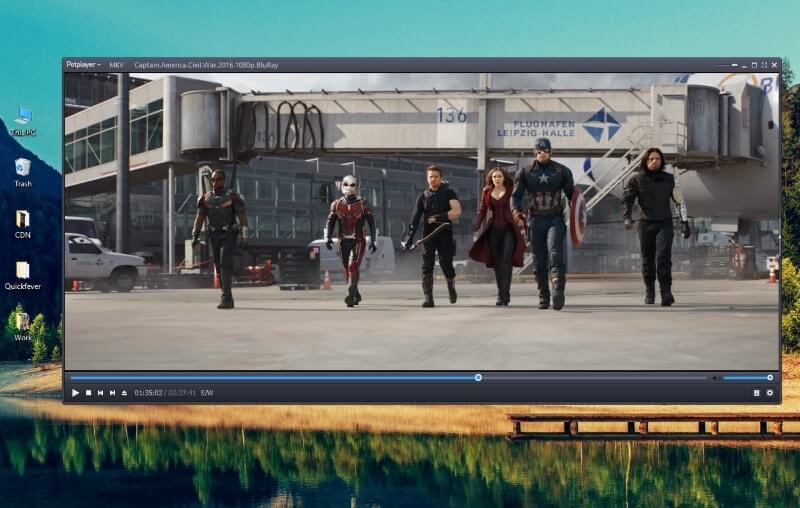 Pot players are free, fast, and highly customizable in so many ways. And in a short span of time, it has become our favorite video player. We've noticed its settings are somewhat similar to KMplayer and if you have used that there won't be a major issue while shifting to Potplayer. Although both players have similar settings their assigned hotkeys are different as in Potplayer "<' / '>" keys are used to resync subtitles and KMP uses "[' and ']" for the same. Both 32-bit and 64-bit versions are available for the player. You can seek a video file in either 5, 30, or 60 seconds and you won't face anything leggy, this is useful for people annoyed with the VLC media player. Overall a swiss army in the video player for Windows list.
Potplayer is created by the same author who created Kmplayer and left the project to start Potplayer.
Update: Potplayer ships without any adware now, it was addressed in March 2020 by Windows Store, later the developer removed the bundled program.
(old) When installing, carefully decline the adware. The defender will scan the file as Fusioncore.
New feature search and load subtitles from the sidebar – How to Make PotPlayer Automatically Load Subtitles. There are a few reasons why we started liking the Pot Player instead of our old favorite KMPlayer which makes this the best video player for everyone.
Smooth playing, fast rendering: Kmplayer somewhat takes time to load.
One-click subtitle word definitions: If you are watching something with subtitles you can pause and click on a word that you don't understand. By default, a new web page will open in the Edge browser which you can change in settings if you would like to use another browser such as google chrome.
Loads related files at once: It automatically recognizes, i.e., Web episodes and plays them continuously, useful if you watch a lot of them.
2. KMPlayer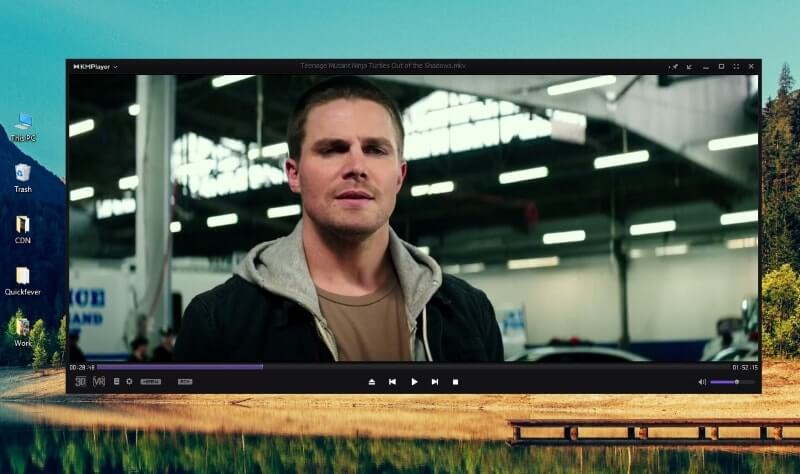 KMP was our favorite video and movie player which will play anything you drop to them. Since there is nothing missing or wrong with it, you can try the KMPlayer as an alternative to the "POT" media player. KMP also supports x265 files as they are HEVC (high-efficiency video compression) which needs to be decoded to play. Stream video files directly from static HTTPS link, or can find some hidden things you can do with it. And you can play audio files as well and thus when you're not happy with dedicated media players you can use KMP instead.
Supports up to 8k and 60fps videos
A new version is only for new computers that come with advanced features.
URL streaming function such as radio, YouTube and you can download youtube videos as well.
3. VLC Media Player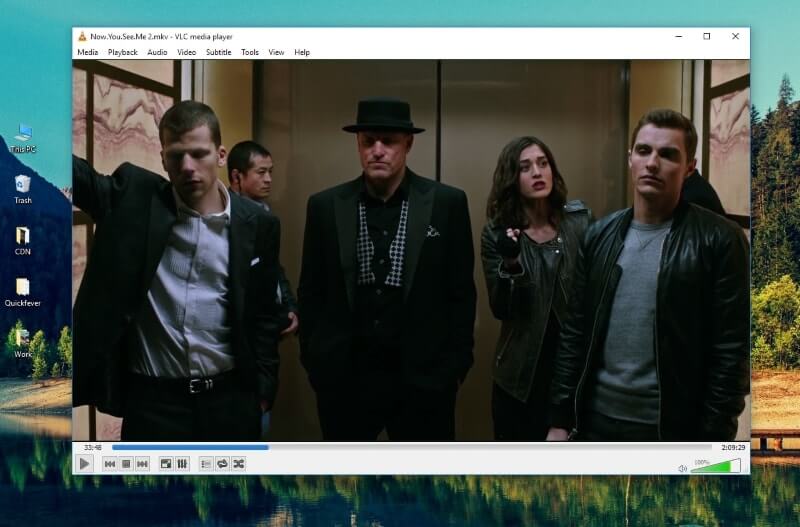 Both KMP and VLC were picked in Best Essential apps for Windows 2016 Edition they play anything you throw at them. chances are you already heard of it, it's a well-reputed media player in history. It has been there since I bought my first computer, BTW it has not the smooth seek functions as KM and Potplayer have. In many instances, it works great and flawlessly. One of the best parts of this video player is that having a built-in subtitle downloader that can download subtitles directly from opensubtitles.org and have multiple hidden features.
VLC now also comes as a modern Windows 10 App, which is useful if you're adopted for UMP apps. But that build doesn't support Blu-rays yet. VLC Beta is released for Windows 10 and Xbox! Try it now
4. Plex Media Server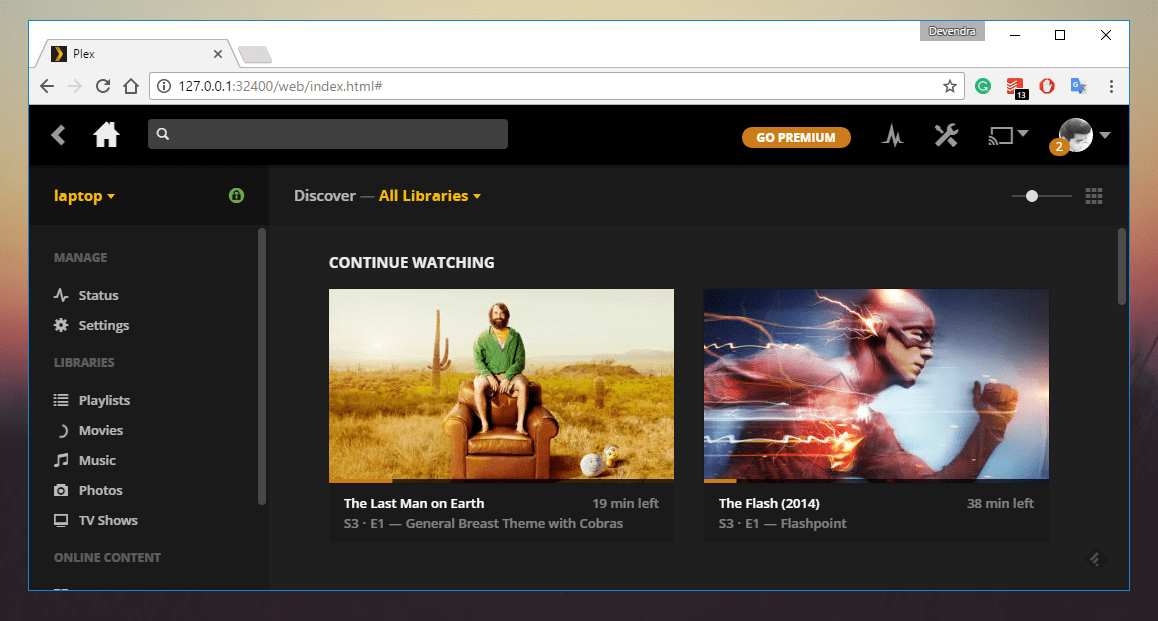 At first glance, it won't look like an actual video player. It isn't, and it's more than that. It is a media server that uses your browser to access files located on your hard drive. But here is the catch, when you add suppose "TV shows," it will decorate them and present to you never like before. Thumbnails and other information will be fetched from the Internet, I don't know if you know that you cannot play HEVC (x265) and .mkv video formats directly in your web browser. But when you set up a Plex media server, you can directly play any kind of video file right in your web browser.
Plex is just like Netflix but for local videos stored on your computer hard drive. And like Netflix, it remembers the position so you can exit anytime and get back from where you left.
5. MPC-HC
Original project was discontinued in 2017, but another version is still maintained.
MPC-HC is one of the cool programs that everyone who lived 90's era loved and used on their laptops. It is supported in both 32 and 64-bit architecture, and the size is around 20MB. If you prefer a portable installation, you can download that as well. The new maintained version supports Windows 7 and newer. The recent updates include the following features.
The dark interface can be enabled from Menu > View.
Video preview when using seek bar
Playback speed shift
MPC-HC can remember playback positions so you can get back to what you were watching
Easy to navigate a video file using CTRL + mouse wheen
It is the most popular lightweight video player for windows and trusts me it supports even those old computer processors. It is available for both 32bit and 64bit architecture machines. It supports all of the popular media file formats and is unbelievably lightweight, the 64-bit installer is less than 20 MB in size. If you prefer a portable video player, you can download the separate zip file and start watching your favorite videos without installing anything on your computer. It supports almost all newer windows operating systems versions after Windows XP.
6. Mpv.io
MPV is a good video player.
7. GOM Player
GOM Player was also upgraded and it has improved. The player allows subtitle download and comes with a built-in codec finder that will come in handy if you came across an unplayable video format file. Also available for the iOS and Android platforms.
---
These video players are available for Windows operating systems and are also available for other operating systems as well.
Summary
If you want to try out a new Video player, without hesitation I'd recommend the Pot Player, it has no fancy layout, besides it works and plays everything. Plex is amazing and can come in handy when you have lots of TV shows and movies on your computer. What is your favorite video player? Is it not listed on this list? Sure it's hard to pick the best one from these mentioned. Which can be your next best and favorite video player? It does take some time to shift from one to another, but sometimes it is worth it.