In the era of the Internet, one doesn't necessarily need a TV set or a cable subscription to watch shows or movies. Many online services let you access and view all your shows and movies in one place. There is even some exclusive content you can't watch otherwise. You can access them via any device as most support computers, tablets, and smartphones as well. Using these services has its own set of advantages. These are cheap. You can watch your content from anywhere in the World on any device. For example, students usually live in dorms and other similar places.
They can't have a cable and TV set installed just for the sake of some TV series. They neither have that kind of time. Using these services, they can easily view that whenever they feel like it. Also, most devices/services let you beam your screen to your SmartTV, so you are in for a movie night in no time! The tricky part is, finding the service that best suits your needs. There are plenty of such services on the Internet. Some are even free, but the problem with them is, that they're free. They're free of cost. However, there's no such thing as free lunch. They require you to create an account to use the service.
Firstly, know that you're gonna get loads of spam on the e-mail id you used. This (selling your data) is one way of compensating for that "free service". Some even ask for sensitive information like credit card details and whatnot. People fall for it and are scammed. That's not all, and some are even illegal. There may be some "free services" that seem safe and good, but then again, it's your choice. The better ones are the paid ones. The fee is comparable to the cable subscription and often cheaper. That said, the cable doesn't give you the features that these services are capable of. The best part is, that almost all of these come within a month of the trial period. You can try them all and choose the one that works best for you.
Now, let's get started with our list of best online services to watch shows and movies.
Best of year 2022: Netflix
Netflix is one big company when it comes to watching movies online. It has numerous advantages, suggestions based on your interest, a resume from where you left off, a Kid profile, and thousands of series and movies to watch plus plenty of amazing original Netflix serials. It does offer exclusive content very often,

Here we discuss and compare Netflix with other alternatives such as Disney and PrimeVideo service and will attempt to find how much they are worth your bandwidth and time and money. We are talking about subscription-based websites where you can watch movies. Any device with an Internet connection would be able to stream; that's all you need for your thirsty eyeballs.
I don't know, but Netflix was one of the forced installed apps in Windows 10 and 11 updates which is otherwise good if you are seeking an option to watch Hollywood movies online and And of course, suspense drama-based serial like "stranger things" which is a Netflix's original program. Also, they released some movies like "the fundamental caring of love" starring the ant-man hero and Selena Gomez. Watching through Netflix on your different devices should not be a problem as Netflix has dedicated applications for such platforms and operating systems. If your concern is internet speed, fortunately, a slow network would not stop you from watching shows and movies on Netflix without interruptions, though the quality may be lower on slow connections.
Moreover, Netflix is known to frequently release new original series, did I forget to say, breathtaking and fantastic word? At the time of writing this article, I watched the new "TrollHunters" animation series. And how can not I mention the "The Series of unfortunate events" the one of its kind!
Netflix plans start are the following.
| Netflix US pricing | Basic | Standard | Premium |
| --- | --- | --- | --- |
| Monthly cost* (United States Dollar) | $9.99 | $15.49 | $19.99 |
| Netflix Indian pricing | Mobile | Basic | Standard | Premium |
| --- | --- | --- | --- | --- |
| Monthly cost * (Indian Rupee) | ₹149 INR | ₹199 INR | ₹499 INR | ₹649 INR |
| Number of screens you can watch on at the same time | 1 | 1 | 2 | 4 |
| Number of phones or tablets you can have downloaded on | 1 | 1 | 2 | 4 |
| Unlimited movies, TV shows, and mobile games | ✓ | ✓ | ✓ | ✓ |
| Watch on your mobile phone and tablet | ✓ | ✓ | ✓ | ✓ |
| Watch on your laptop and TV | | ✓ | ✓ | ✓ |
| HD available | | | ✓ | ✓ |
| Ultra HD available | | | | ✓ |
NOTE: *Depending on where you live, you may be charged taxes in addition to your subscription price.
Check to price for other countries.
Netflix is perhaps the most popular name when it comes to online streaming of movies and shows. It has a huge collection of movies and shows in its library. it even has some exclusives as well (Netflix Originals). Looking for your favorite movie or show, chances are, more often than not, Netflix has it. The service comes with a 30-day trial period. You can use the service for free and know all it has to offer. If not satisfied, cancel the subscription. Features include watching on many platforms including TVs, mobile devices, and any computer. There are different membership plans, choose the one that suits you.
---
The runner up
Disney Bundle (Hulu, Disney+, ESPN+)
Hotstar was shut down and merged with Disney+, a completely new Disney bundle that can be a treat to the eyes as it comes down to a humongous number of Series and movies.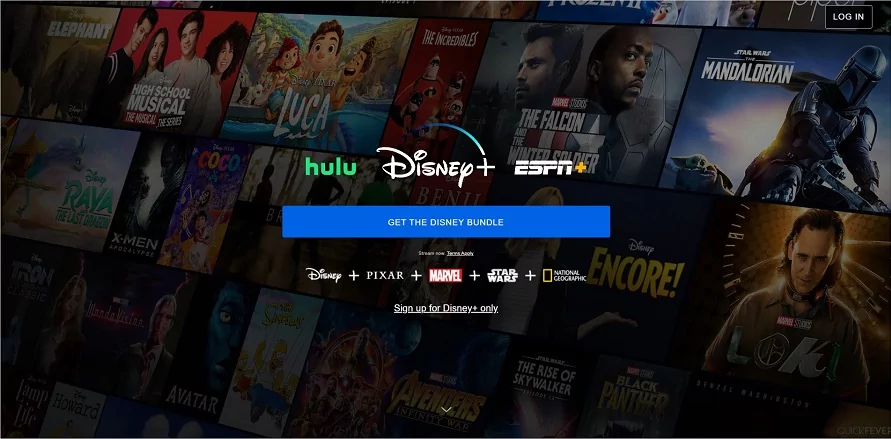 Netflix is probably the best competitor of the Disney Pack (Hulu, which launched by partnering with some Television networks including ABC, CW, Fox, MTV, NBC, Comedy Central, and Univision). Hulu is one thing that no other service can claim that the current episodes of TV now broadcast shows generally one day after they are broadcast. Like Netflix, Hulu has also started investing in original content, but none of them show a "must watch" House of Cards or something like a courageous seal. Movie offerings are smaller than Netflix, but the selection criteria from the collection boasting Hulu earns points.
So unlike you would want to watch those free available old movies on the internet if you see the new films would be better and for that, the paid subscription-based service is the best option.
---
you may also like: music streaming sites for free music
---
Watch Netflix from other countries without buying a proxy or VPN
---
Hulu is now included in the Disney bundle.

Hulu is another service that lets you stream movies and shows. You can use several devices to stream, TVs, gaming consoles, and mobile devices. It gives you access to the Hulu streaming library with limited or no commercials. It has its own set of Hulu exclusive content (Hulu Originals). The service even offers Live TV for some of its plans. You can use the service for free for a 30-day trial period and then decide.
---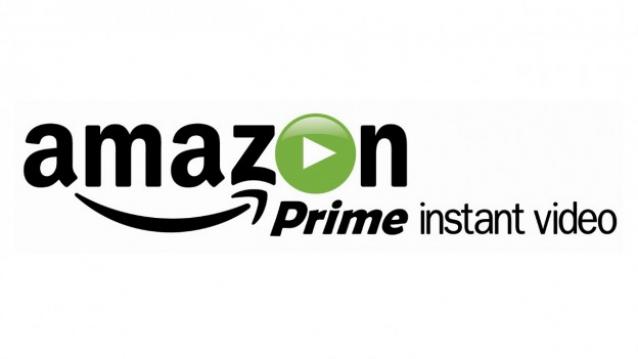 Amazon Prime Video is another similar streaming service. It offers a really large number of movies, shows, and some Amazon Prime Exclusive content as well. Pricing is cheap as compared to other similar services. You can watch the content on your Smart TVs, mobile devices, and computers. In addition to the streaming services, you also get Amazon Prime benefits while shopping on Amazon. It includes free and faster delivery, etc. So, this as a bundle is a great option to consider. The library is huge, and membership is cheap.
How to Create Multiple Amazon Prime Video Watchlist
How to Change Video Stream Quality for Amazon Prime Video
Prime Video also offers paid channels, and new movies at an additional price. The regular Amazon Prime membership ropes Prime Video, Amazon Music, and Amazon Games. The membership is cheaper than other streaming services, two months of Netflix cost covers a year of Amazon Prime membership.
---
Merged into Disney+, and shut down in the US, now comes as Disney Bundle.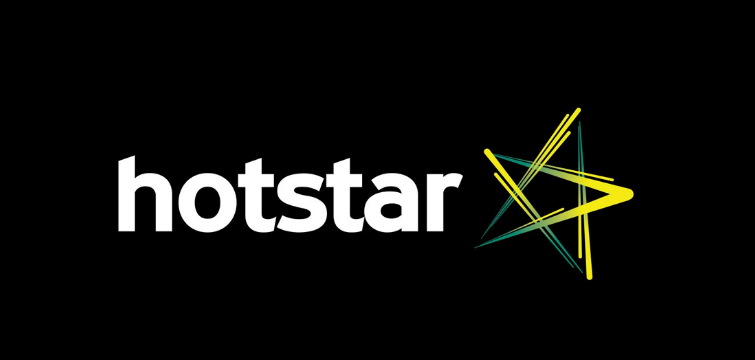 Hotstar is only available in India. It offers over 50,000 hours of TV content and movies across 8 languages, and major sports events are also covered live. The platforms it is available are your mobile devices and computers. It also offers some Hotstar Exclusive content. You can use the service for free for up to 31 days and decide. The service is cheap. If you reside in India, this is certainly worth looking at.
---

HBO NOW is HBO's US-only online streaming service. It offers great content; unlimited access to all of HBO – every episode, every season, movies, documentaries, sports, etc. It works on your Smart TVs, gaming consoles, mobile devices, and computers. You can use it for free for a 30-days trial period and continue with a subscription if you want. If you happen to live in the United States, this is also an option.
---
Project is closed

PlayStation Vue is Sony's streaming service. If you use the PlayStation console, this is something you should check out. It offers many channels for live streaming. However, this can vary regionally. The service supports up to five streams simultaneously. You can stream on several platforms including Smart TVs, computers, mobile devices, Chromecast, Roku, etc.
---
Renowned as Google TV

While it doesn't provide live streaming, it does have a wide collection of movies. You don't have to pay any monthly or similar subscription fees. Instead, you just have to pay for the movie you want to play, and you're good to go. You also have the option to rent the movie for a particular time for a much lower price. It offers multiple languages if available. The newer movies are available fairly soon, meaning you'll not have to wait long for your new favorite.
So you can buy new movies of Blu-ray quality as soon as they are available. Moreover, you can search TV serials by channels and can see some sort of a serial's all-season episodes list with names. You can buy an episode and watch it in HD or SD quality. For example, if you wanted to watch CW channel serials like the arrow and the flash, even the Legends of tomorrow or Supergirl (which I do not like personally). But that's up to you, watch anything you like.
---
These are the best online streaming services to look forward to. Most provide a 30-day trial period so you can just try them all out for a month each. All offer great content and offer similar feature sets. You can choose the best of them according to your needs.
Use a similar service that you think should be on this list. Do let us know in the comments section below!