Everyone needs web browsers for Windows to explore things and get connected with other people. We've rethought popular browsers to discover what's refreshed and what they are doing to make their browser more sturdy and unassailable. Here are the best of the finest web browsers for Windows operating systems.
The Best Lightweight Browser for Windows 10
Earlier Internet Explorer came pre-installed with Windows and recently a brand new browser called " Microsoft Edge Browser comes pre-installed which is slowly gaining momentum. There is no reason to show loyalty to Microsoft by using their browsers so let's just check out what amazing web Browsers are available on the internet.
Nowadays Web Browsers play a very crucial role in internet surfing. From Banking to Tickets we can all do this with the help of browsers. Chrome, Brave, and Opera are popular Web browsers among us nowadays. So here We are helping out you with which is best among all of them have some pros. and cons. Let us discuss both their face of them.

Let's get started with Google Chrome with more than 67% market share in Desktop Browser usage.
1. Google Chrome | Web browser for Windows by Google
Windows | Linux | MAC | iOS & Android | 67% market share – get Chrome
10 Best Chromium Based browsers – alternatives to Google Chrome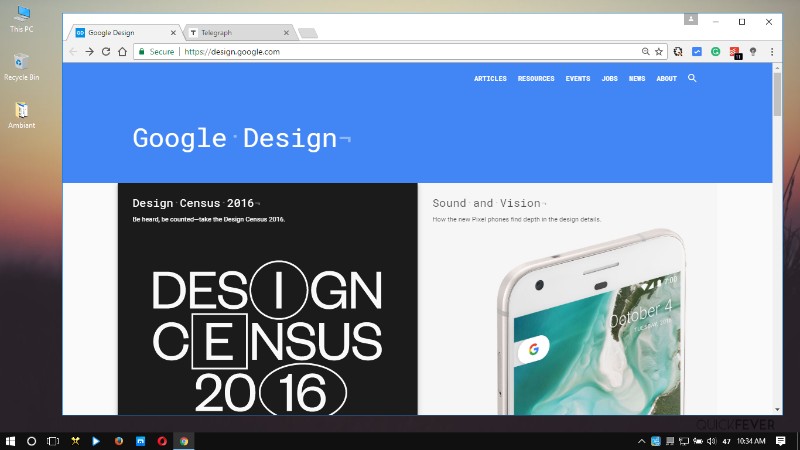 Once again, we come to the world's most popular web browser. Despite this, Chrome has some secret goodies, and a robust interface that makes browsing the web easier than ever. It's a RAM hog. The amount of RAM needed to maintain speed and stability makes RAM-sucking irrelevant. You would not completely understand the Chrome Browser unless you were aware of the amazing features it has. Chrome comes with a wide range of extensions and applications you can install. In the background, Chrome updates itself to ensure the latest security patches and features.
Chrome browser is developed by one of the leading companies named Google. It first came in 2008 for windows. It is famous for its easy interface and for its data security system. Google Chrome has a very basic, simple design, making it easy to use. statistics. In the initial days, chrome struggled too hard to compete with other browsers. Chrome reached 70% of the global desktop browser market share as per StatCounter. It does not only block dangerous and malicious sites. You can also simply enable the "Safe Browsing" option in settings. Chrome comes with its own cleanup tool for Windows PC and will help to identify and delete malware that affects you.
2. Firefox Browser
Windows | Linux | MAC | iOS & Android | ~6% market share – get Firefox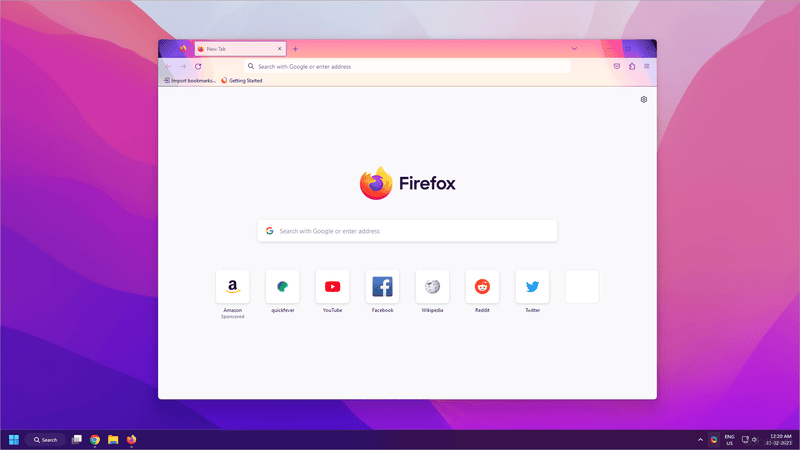 The major update of Firefox is the revamp of its user interface to a whole new level. The fact that they decided to come up with a new makeover for the Browser is something that we are highly impressed with. We experienced Firefox crashing a lot today, it crashes all the time. It's possible that's because the project is a non-profit one. This can happen when a tab stops responding and the whole browser crashes as a result. Therefore, you might want to avoid using the Firefox browser for work purposes. However, apart from that, it does serve its purpose very well and comes pre-installed with some useful add-ons such as the pocket, which is a very handy app to store and read content anywhere at any time
Mozilla Firefox is one of those browsers that has said no to the Chromium engine in favor of using the Gecko engine.
3. Vivaldi
Cutting edge features | Windows and Android – get Vivaldi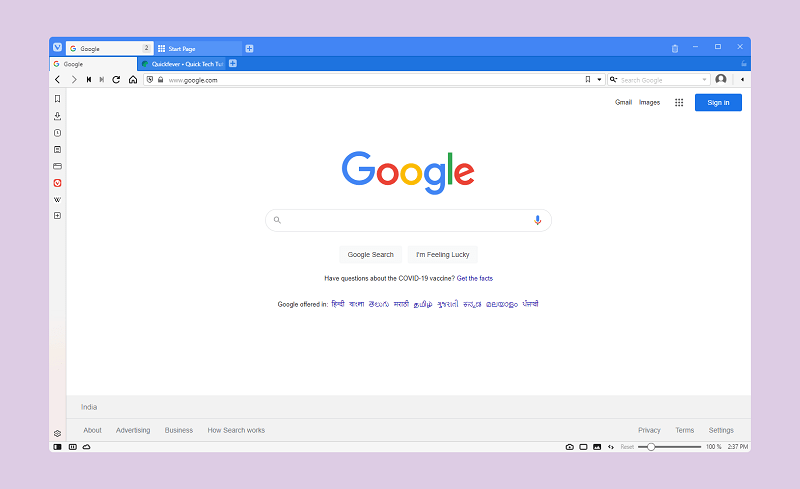 Vivaldi's recent updates made it a refined browser, and it's the only browser that you could replace with Chrome browser. Prior to selecting Vivaldi as our favorite browser, we were keen to give Microsoft Edge a chance, but due to certain features limitations we were unable to make the switch. Edge continues to make things harder even now.
Another chromium-based browser, so Chrome Web store extensions are supported. It gained popularity in a very short span of time. Vivaldi brings really nice features like Tab stacking and feels really smooth with good animations. You may want to try this because it has all new features and a conventional layout, that you can customize in many ways. In fact, you can choose pre-defined layouts when you run Vivaldi for the first time. It might take time to get used to it and those mouse gestures options seem unnecessary, I admire how Opera's team made it very configurable, though not the great browser. Talking about the sidebar, it has shortcuts to bookmarks, history, and a built-in Note app to write anytime while being on a site.
On a second glance I figured out Vivaldi is not for everyone type browser, it can adapt to your needs, and that is what makes it stand out from the crowd. Most of the browsers have the same interface a flat window, and a bunch of tabs, and browsing may have lost the fun, but it's not with this browser. Maybe the same reason the Opera team built a new Browser that tends to be a personal browser.
4. 4 Radical Browsers
A. Arc Browser
B. Sidekick
5. Opera
2% market share | Get Opera Browser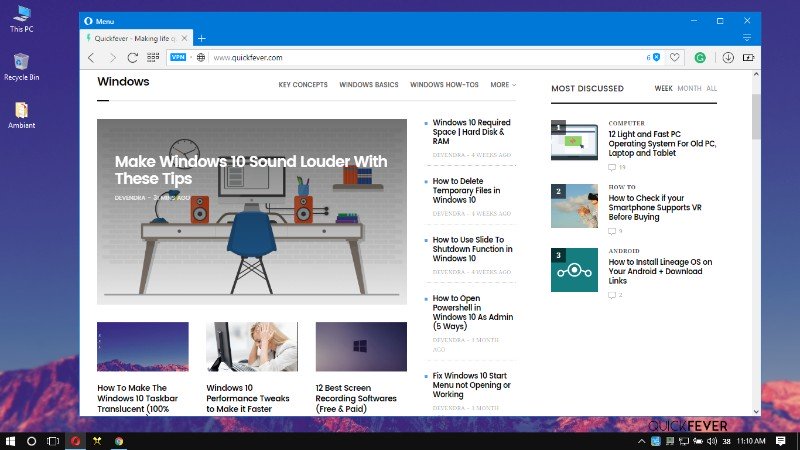 Update 2023: Opera's latest browser was released after testing "Opera One" which makes use of AI services. Opera's own AI (aria) is integrated, however, the sidebar can only add selected sites.
Opera is now running on the Chromium project that allows users to install all the extensions from the big Chrome web store. It comes with amazing features, an unlimited free VPN, a built-in AD-blocker, and the useful Power Saver mode that actually saves some battery. Apart from the new and additional features, it is now the best-mentioned web browser with Dark mode. Moving from Chrome to Opera is super easy, and you won't even miss anything. The biggest thing that makes Chrome a superior browser is Those hundreds of extensions can be installed on Opera too with this tiny Opera add-on. However, it won't support the Google Voice API for now, nor any other browser support. Google restricted the use of those APIs in Google Chrome only, so not a major bummer as most people don't even use Voice dictation tools.
What makes it strong? With the security and speed of Chromium, project opera became a better and nicer Browser. Not only that you'll get unlimited VPN for free, just as you know most of the VPN services are Paid. And how we can not mention the ability to pull any extension from the Chrome web store, still it does not support some of the completely as they are only compatible with the Chrome browser. The new tab is much better with the ability to add custom links to it, which I found really helpful to switch across sites.
6. Microsoft Edge
8% market share – get Edge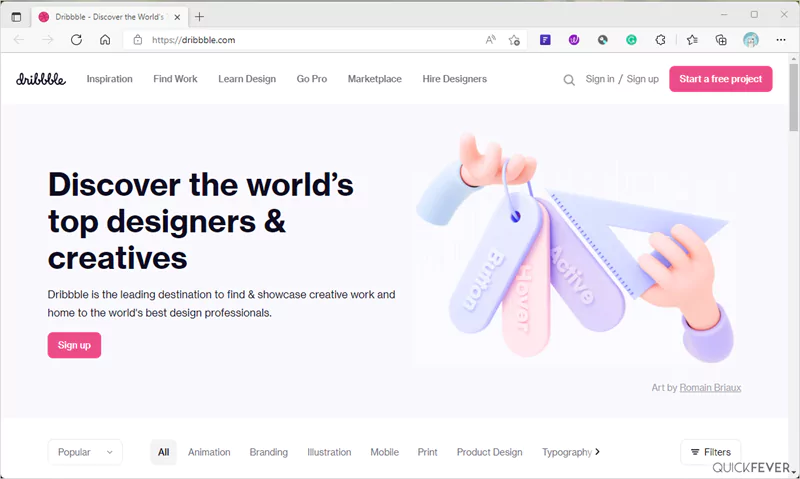 Microsoft Edge provides many features by now and they have introduced
Edge continues to present challenges, making tasks more difficult.
Microsoft edge became faster after Microsoft ditched its sluggy(ish) edge HTML engine and made transition to Chromium. It comes pre-installed with Windows 11. Talking about features, edge offers Vertical tabs, support for Chrome Extensions, Reading mode and lists, Dark mode. Technically you can install the Microsoft edge chromium Browser on older Windows 10 and we suggest that for the best experience you keep your Windows 10 updated with the latest version bump.
Many people find it difficult to use other browsers as the default when Microsoft Edge is installed. Recently, Microsoft has been making it harder to change the default web browser on Windows 11. However, after receiving criticism from news outlets, Microsoft has made it easier to switch the default browser in Windows 11 with just one click.
Pro TIP: A lot of people end up having EDGE on their System after a fresh install, you can give it a test or right-click on Edge on the taskbar and open an incognito Window and grab Google Chrome.
7. Ghostery Browser
This is basically a Firefox spin-off for Ghostery which makes use of Mozilla Firefox code while adding privacy features like tracking, in-app purchases, and ad-blocking. In addition to having their own search engine that works like Bing, Tracker provides information about the number of trackers a website has.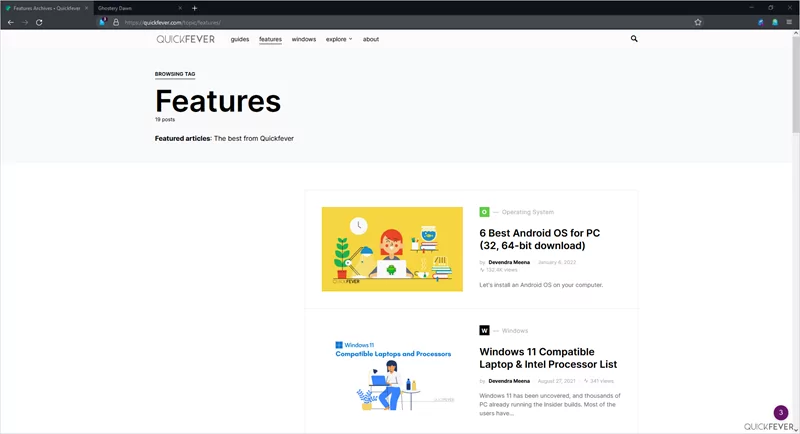 8. Brave Browser | Free BAT coins | Privacy | No-ads
Windows | MAC | Linux | Android – get Brave Browser
Brave Browser promises more privacy than its competition. It gets a built-in Ad and Trackers blocker. Users can earn money by clicking on the notification ads which come in the form of BAT coins. For receiving the crypto you need to add Uphold or Gemini account later you can withdraw that to your bank or perhaps swing it. Brave browser is based on Chromium like the majority of Browsers, and it supports Chrome Web Extensions as well.
Brave is a Chromium-based web browser. It blocks ads and website trackers. The combination of ad and ad tracker blocking allows Brave to deliver impressive speeds and use fewer data resources. In Brave browser, it's easy to import your settings from your old browser. You can do it during the welcome tour or later through the menus. All of your old browser profiles will appear in a list. You can import other browser data through the main menu item called "Import Bookmarks and Settings."
9. Maxthon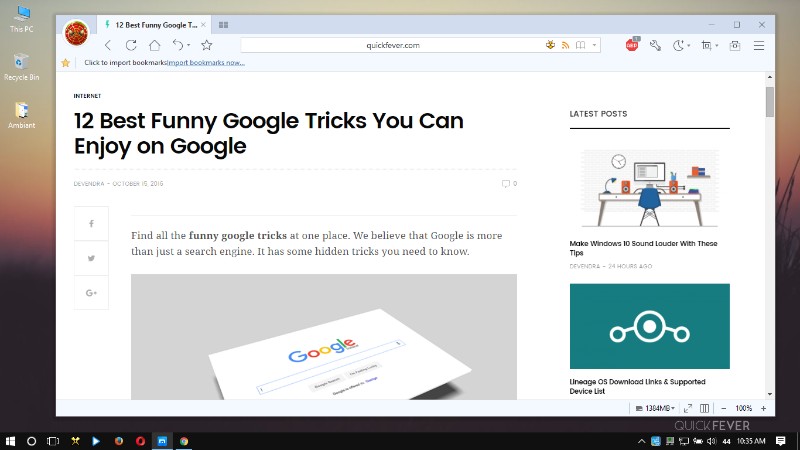 Maxthon can thrill you if you're looking for something else in terms of the User interface and features. Reinvented itself into a more stable than its previous versions which were sluggish. The all-new MX 5 version includes three services, MXNote, passkeep, and Umail.In case you fall in love with Maxthon, is available also for iOS, Android, and Windows. You can sync all devices altogether. Unlike others, it has a community of die-hard fans where you can share and talk about anything about it. You get many options to customize the interface, and it offers a "Night Mode" feature which is I must say very useful for those browsing the Internet at night. It also has a resource sniper feature that is similar to the IDM Grabber.
Installation is much easier and takes less than 30 seconds to be used even for the first time.
10. Chromium Browser
Chromium Project | Major platforms
Chromium is an open-source browser so it comes with those Linux distros just to avoid any proprietary uses. As the Chrome browser is based on this so are some other browsers. If you've (sure you did) used Chrome, then Chromium is the same but without anything related to "Google," as there will be no trademarks of Google, neither google will track you because it has DuckDuckGo default search engine.
10. Opera Neon Browser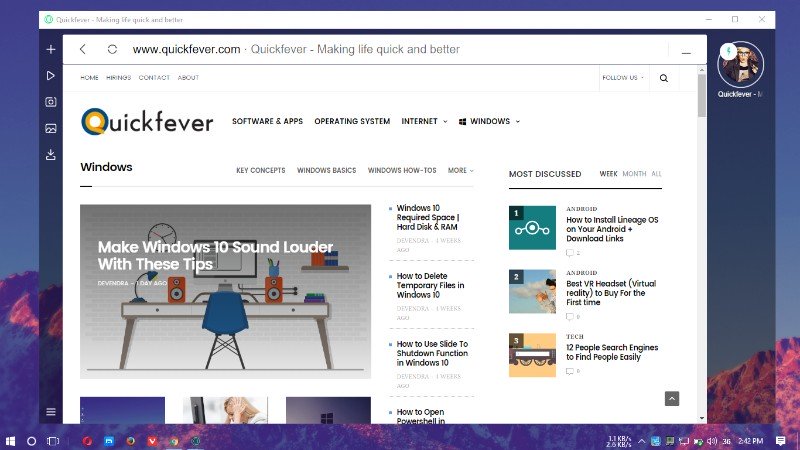 This one is released in 2017 and was just right at the time when I was finalizing this article. So I ran and downloaded the browser from here. Well, it will be very early to make an opinion about this browser. I'm still testing and will update this section.
Turns out the experience is lucid and it does feel really fast, thanks to the Blink engine that powers the browser. It's a first attempt to turn tabs into bubble style and it comes with a screen snap feature that comes in handy to capture things from the web and send share it anywhere by drag and drop.
Summing up
Now, this is the list of best Browsers for Windows maybe it's the future of browsing. Especially I want to mention Opera Neon, as the first browser to come with a hyper-physical design and interesting features. No matter which browser you are using or going to use after glancing at this article, Neon is a must-try browser and it's available for both Windows and MAC. If you are looking for more, of those niche browsers you can find them here.
After reading all of the pros. and cons. of these Brower hope you will able to identify the best browser for you, If not then this is for you If you are a Professional web editor or something then you should surely go with Chrome browser because Google claimed and its a faith in chrome that their security of data is most advanced. If you are a daily user and do not use your browser for torrent or want to be an ad-free environment then you should go with Brave Browser. If you are a gamer and you only use the internet for movies and fun then you should go with the Opera Browser. These are personally tried and trustworthy suggestions otherwise you should try all of them and select your best browser according to your use and preference.
If you plan to go wild, there is Colibri single-tab web browser.
*The market share data is from Statcounter March 2021
** It's been a while so if there is a big feature that we missed, please tip us.
***All the screenshot was taken in Jan 2016, and revised in 2021 so you will have an idea of how they will look on your Windows computer
**** More browsers were added in 2023.