Google Chrome is fast we get that, but there are many Chromium-based Browsers with more features and more privacy. We've reviewed and listed the best WEb Browsers based on Chromium Project — the same that powers Google Chrome and Edge.
Chromium based browsers for Windows, Android
Chromium project powers the most powerful browser Google Chrome. The Chrome browser is based on the Chromium project which uses a Blink engine. We've covered all the good web browsers for Windows, even for Mac last year, and not to mention our lovely list of some lightweight browser options. Blink engine is a fork of WebKit which was itself an original fork of KHTML and KJE. Blink engine has the following internal components DOM, HTML DOM, and CSS rendering engines. Web IDL implementation, Skia Graphics engine, and V8 JavaScript engine.
A note: We missed a browser maxthon which is now based on chromium.
#1. Avast Browser | Secured | Ad-blocker
being a famous Antivirus software AVAST released a chromium-based browser and called it Avast Secure Browser. We've seen it bundled with the Antivirus itself but you're free to make choice. the company claims it to be a better browser for security and privacy. It fully based on Chromium. Avast promises their user that this browser is private and has advanced security built-in, so users can browse, shop, and bank safely on any website. This browser willingly makes sure supported websites use encryption to secure your data.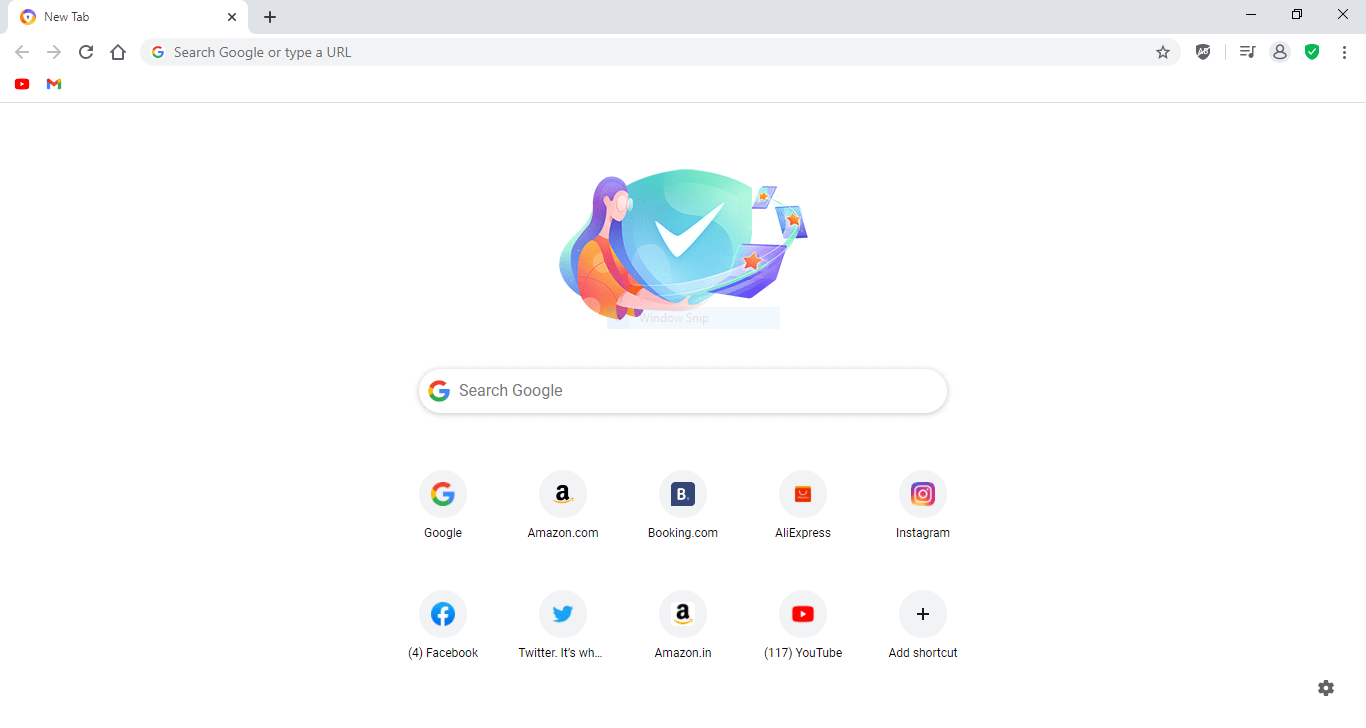 Some of its key feature:
You can easily Block AD in this browser.
It has an internal Bank Mode for preventing hackers from stealing your data.
It has a specific plug-in named Video Downloader for downloading videos, videos, music, or any audio file.
It has a specific Password Manager to autofill in the next use.
It rapidly Blocks malicious websites and downloads.
#2. Brave | No-ads | Crypto wallet
Brave is initially launched in late 2019 in San Francisco, CA by CEO Brendan Eich (creator of JavaScript and former CEO of Mozilla Corporation) and CTO Brian Bondy. It is a Chromium-based web browser. It is specially used for users to send cryptocurrency in the form of (BAT) Basic Attention Token to website and content creators. Other browsers claim to have a "private mode," but this only hides your history from others using your browser. But Brave has a separate TOR tab that allows users to surf the internet anonymously.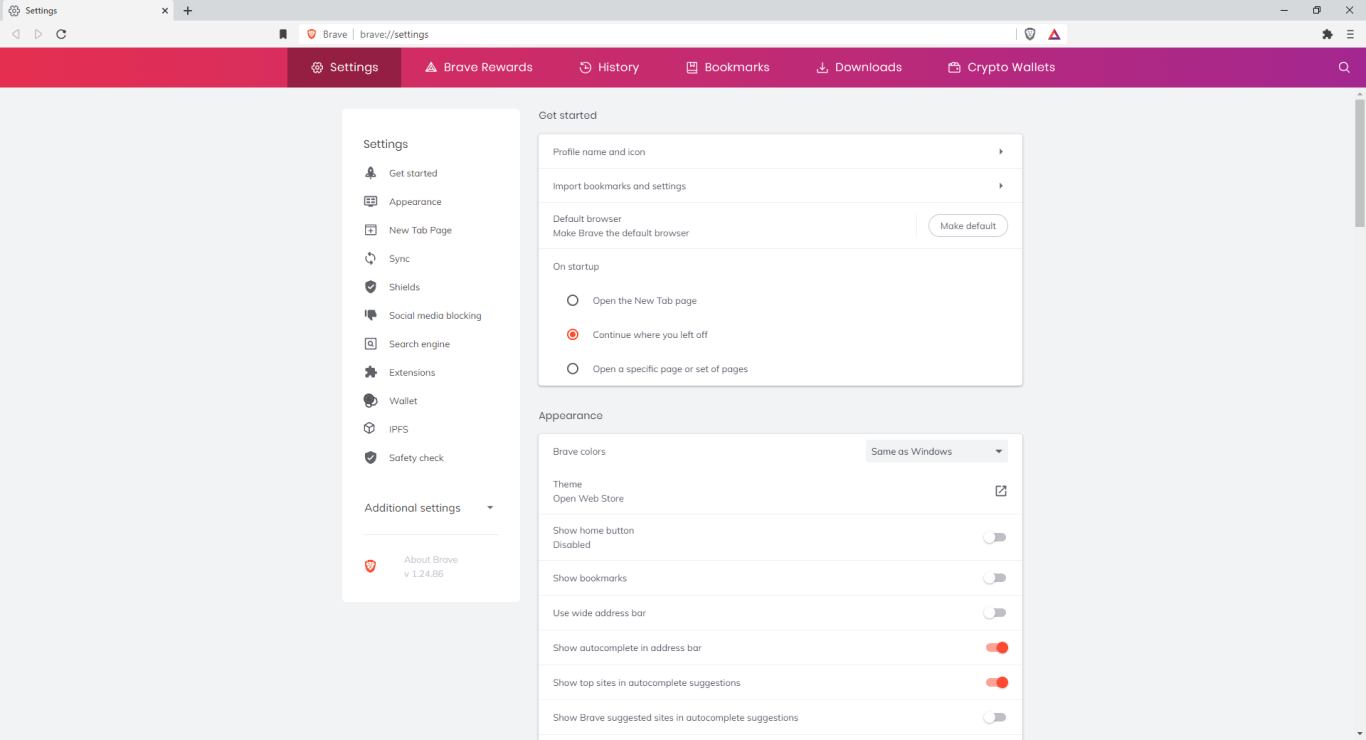 Some of its key features:
Brave allows their user to use TOR for anonymous web surfing.
It allows their user to use Basic Attention Token for the exchange of cryptocurrency worldwide.
It blocks data-grabbing ads and trackers.
According to the Brave official website, it loads the webpage 3x to 6x faster than others.
Brave can easily Import settings and bookmarks from a previous browser installed on your computer.
#3. Beaker, a peer-to-peer web browser
This browser is suitable for developers to preview apps on multiple devices' screens. we added it because it works really fast and has a clean interface.
Beaker was developed by Blue Link Labs which can run in Linux, Microsoft Windows, macOS. It's a free and also open-source web browser. Beaker also supports the HTTP protocol to connect to traditional servers. Beaker is based on peer-to-peer technology, allowing users to self upload their websites and web pages directly from the browser. Beaker allows their user to make classrooms and offices where they need an easy way to share Websites without setting up servers or touching the command line. It has a private API called a beaker Hyperdrive API which lets the user read and write their own files.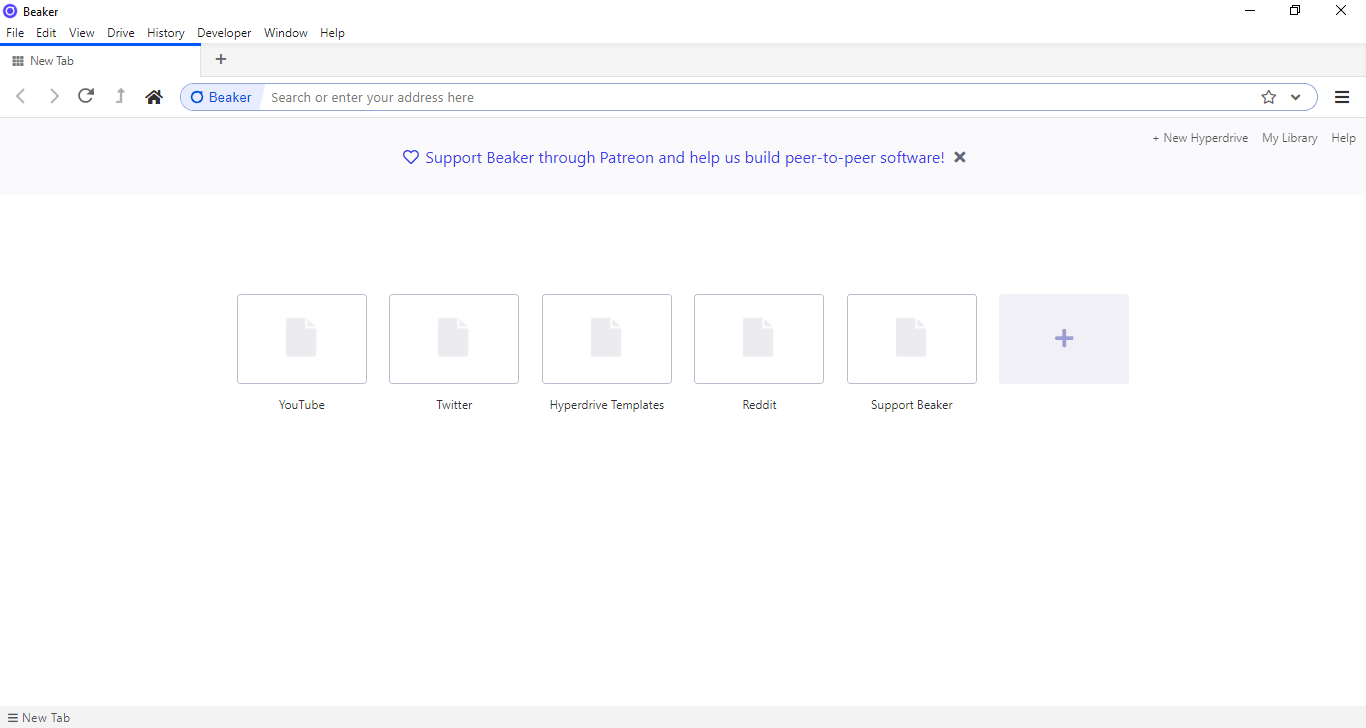 Some of its key features:
Beaker allows the user to create a new Hyperdrive site with one click.
Beaker also give administrate to integrated editor lets their work side-by-side with their own page.
Other Beaker users can visit their site directly from the user's computer.
Users can create a new Hyperdrive site with one click.
The integrated editor lets users work side-by-side with their pages.
#4. Blisk
Blisk is written in C++. Blisk is fully free and based on Chromium web browser. It can work on OS X (10.9 and later), Windows 7, and later, also on tablets and mobiles. Blisk gives the same function as Chromium and Google Chrome in that it features a minimalistic user interface. Blisk provides test touch support for web applications on devices. Users can easily track page errors & warnings on each and every device. Users can easily use this browser in although medium or slow Internet connection. It comes with a smooth user interface and integrates multiple neatly organized functions, providing users with both efficiency and high overall accessibility.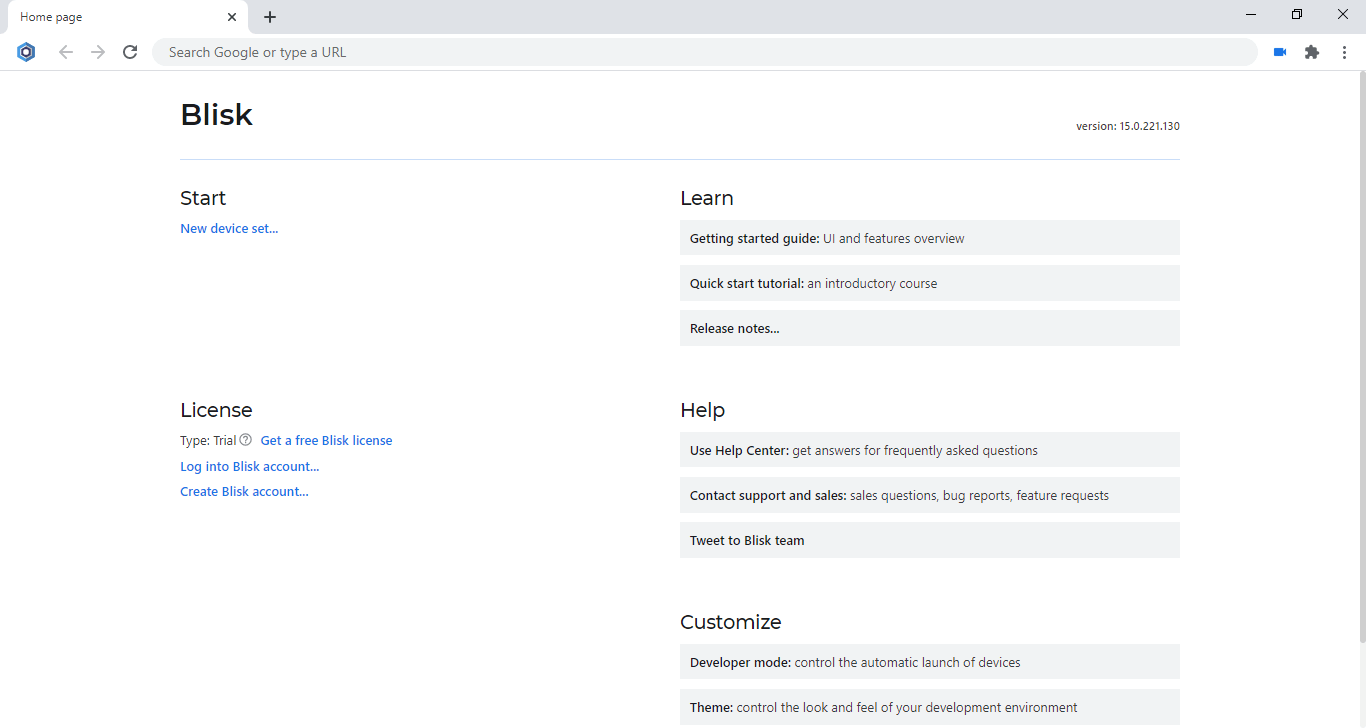 Some of its key feature:
Blisk have a Side-by-side view option which allows user to compare UI on mobile and desktop simultaneously.
It has a separate Developer Mode which can be used to explore more customization in the browser.
The error-Monitoring feature helps the user to monitor the error in the Java-Script.
Blisk gives an advanced feature which is Auto-refresh which automatically determines the changes in the page and refreshes the page.
#5. Epic Browser
The epic browser was launched by Hidden Reflex(a US and India-based company). Epic is purely based on Chromium source code. According to the Epic website, it always runs in private mode. The developers of Epic removed all Google tracking code and binaries from the chromium source code to compile a clean executable and block other companies from tracking users. Epic can stop 600+ tracking attempts in an average browsing session(according to their official website). Epic is dedicated to protecting user's privacy so no one can track what their browse. When Epic's proxy enabled it encrypts your data. Every tab is a separate process for exceptional security.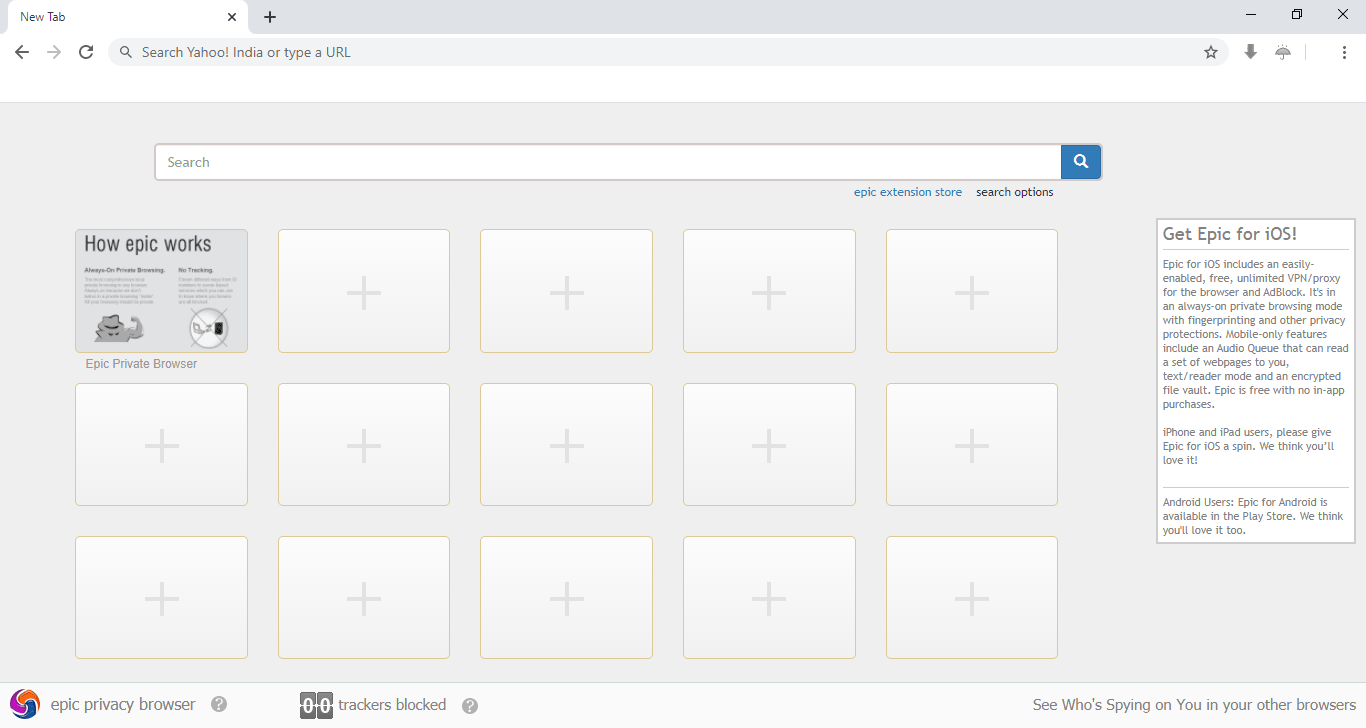 Some of its key feature:
The Epic browser has a Comprehensive Ad & Tracker blocking system.
It has a feature named Local Address Bar Auto-Complete which auto-complete URLs as you type them in its address bar via a database stored locally on your computer.
Epic blocks dozens of tracking scripts that fingerprint you. this function is named Fingerprinting Protection.
#6. Edge
Edge comes from a very known company Microsoft. This is a cross-platform web browser. Edge can easily run on Windows 10 and Xbox One, then for Android and iOS, macOS, and as a preview for Linux.Edge is previously built on Microsoft's own proprietary browser engine Edge HTML and their Chakra JavaScript engine. Microsoft Edge is the default web browser on Windows 10, Windows 10 Mobile, Xbox One, and Xbox Series X and Series S consoles. Edge gives the most comprehensive set of built-in learning and accessibility tools on the web, which is designed to help you get things done. By using enterprise-grade security, and Microsoft Search in Bing, Microsoft brings something different from others.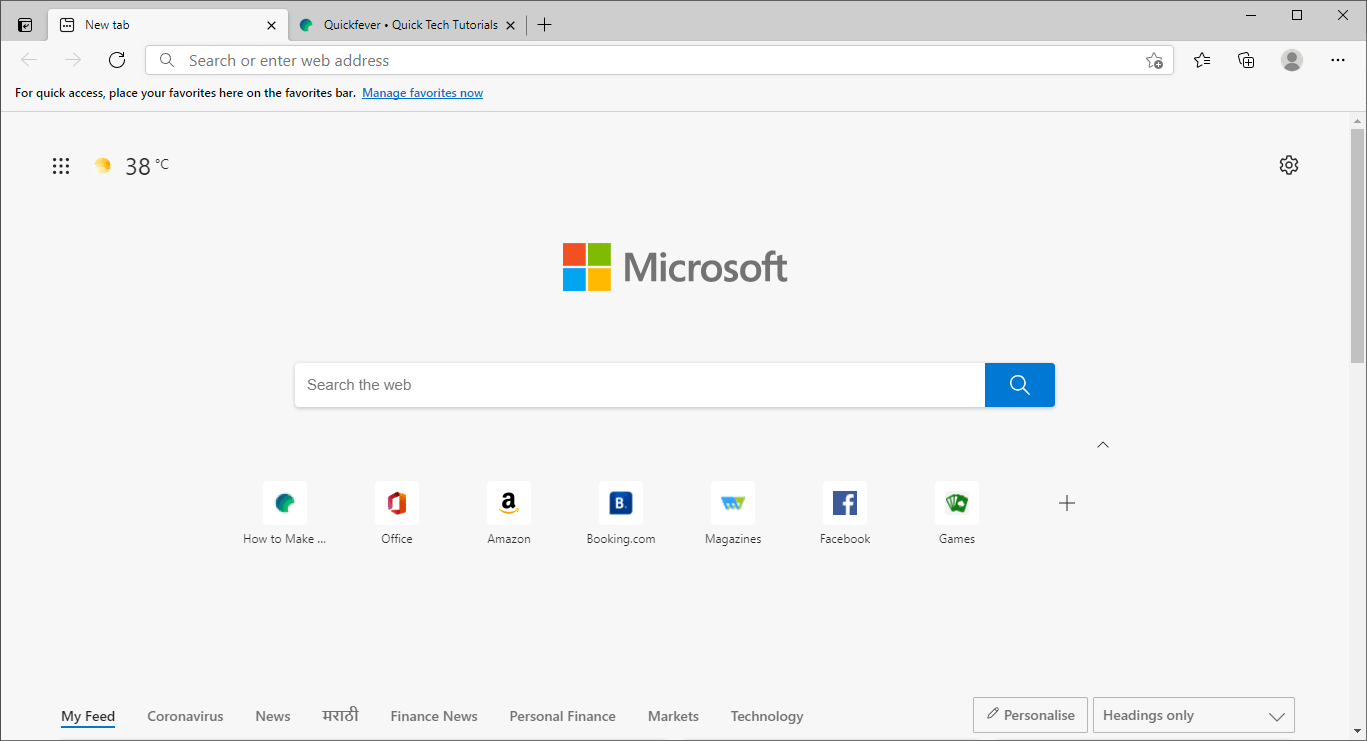 Some of its key features:
You can download your favorite extensions from the Microsoft Edge Addons store or the Chrome Web Store to personalize your experience.
Edge has a browsing mode for kids with built-in protection and custom designs so your kids can surf a web tailored just for them.
It gives us Free PDF tools that come built-in so you can view, edit, and share directly from the browser.
This browser has a separate Microsoft Defender SmartScreen which protects you from phishing and malware websites, and from downloading malicious files.
#7. Opera
Opera Browser is one of the oldest browsers in history. This browser was written in C++. Opera usually works on Windows 7 or later, macOS, Linux, (Formerly FreeBSD, Nintendo Wii, and Nintendo DSi). Opera was a commercial browser starting 10 years of its launch. Opera is based on Chromium browser. It makes difference with other browsers through its user interface and other features. You can easily chat with your friends and browse at the same time, with no need to switch between tabs or programs. Opera comes with its specific dark mode.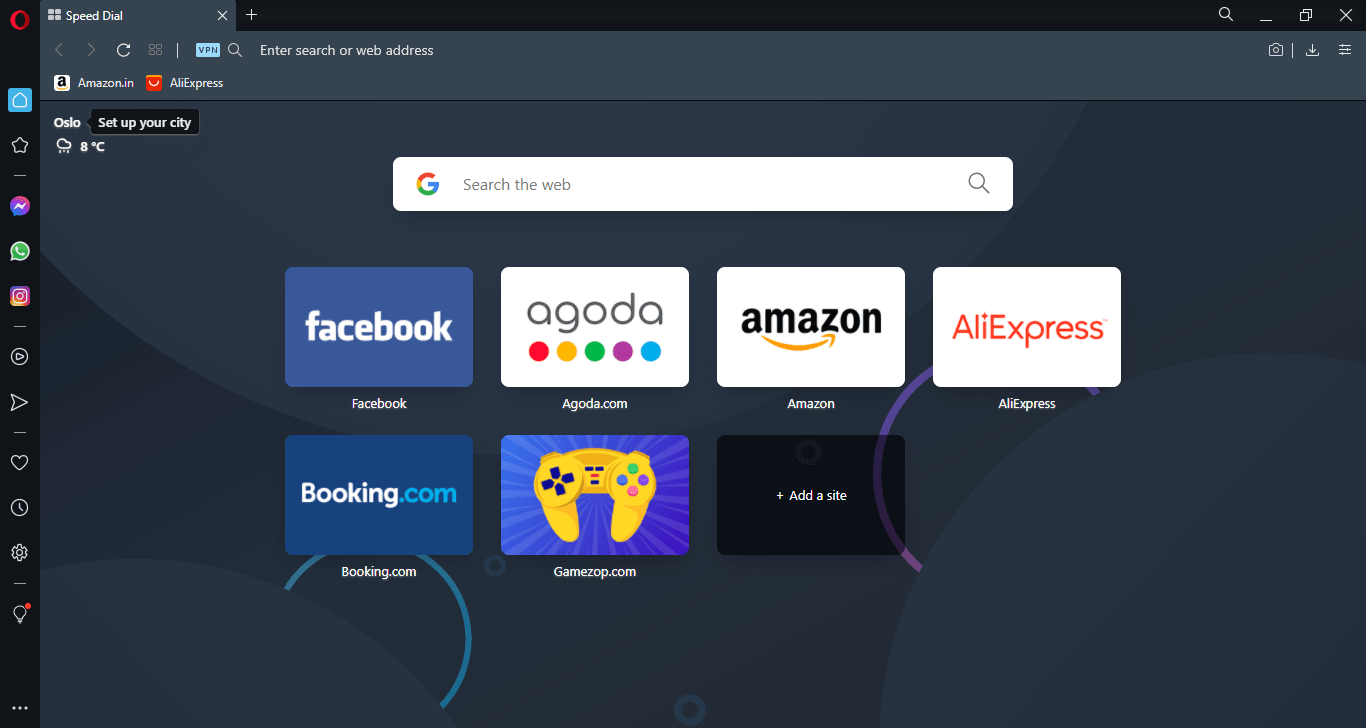 Some of its key feature:
Comes with AD-Blocker to block ads from entire internet.
Has a sidebar for social sites Whatsapp, Twitter, Instagram, Facebook.
Opera comes with itself snapshot tool which can easily capture, edit, share your snapshot.
Coming on security features then there is an option to delete private data, such as HTTP cookies, browsing history, items in the cache, and passwords with the click of a button.
#8. Torch
torch was developed by Torch Media Inc. It is a Chromium-based web browser and Internet suite. This browser is a built-in Bit Torrent client which allows users to download torrent files. Torch Browser comes with the premiere browser for media lovers so it is only fitting that it includes its own media player. With Facelift (an option in the torch browser), you can personalize your Facebook by changing the background, fonts, colors, and more. there were reports that Torch Media receives payments from companies like Ask.com for bundled unwanted programs within the browser.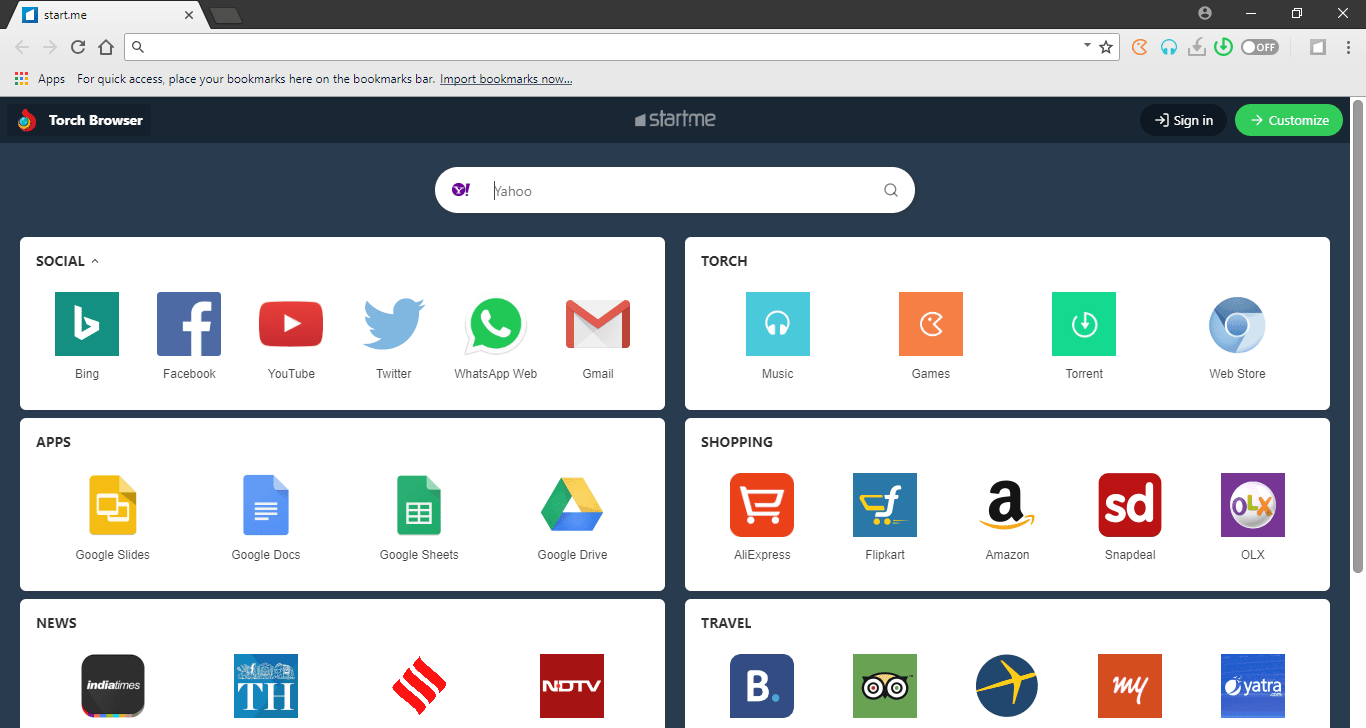 Some of its key feature:
Torch Browser allows you to save audio and video from the web using the integrated Media Grabber in one click only.
Torch allows you to download torrents directly from your browser.
Torch has a stunning Media player built into Browser.
DOWNLOAD ACCELERATOR allows you to download your files much faster than usual.
The Vivaldi interface was created by Vivaldi Technologies. Linux, Mac OS, and Windows were initially supported. Written in C++, Vivaldi is a cross-platform application. In addition to those features, Vivaldi provides features like Notes, Screen Capture, Image Properties, and (a lot) more. A unique feature of Vivaldi is its ability to explore, fine-tune, and discover. From Dark to Light and in-between, all the options are at your fingertips. Floating windows allow you to watch any video. Vivaldi allows you to group multiple tabs together. Opera Software shut down the virtual community website My Opera after it was replaced by Vivaldi.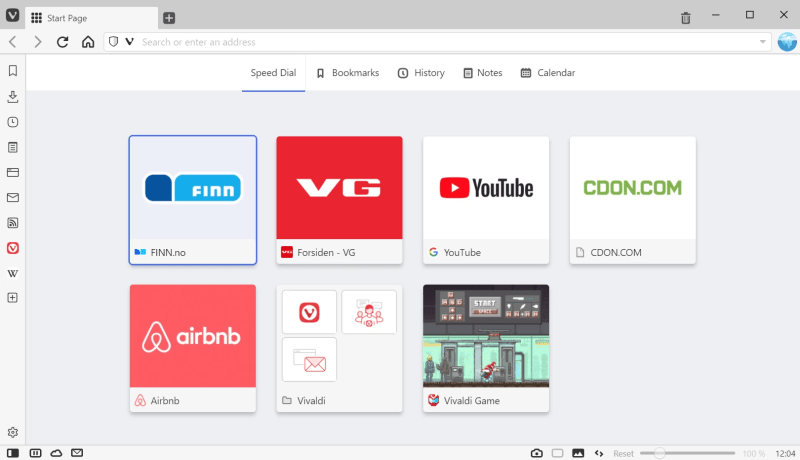 Some of its key points:
There are a number of web extensions currently available for Google Chrome and Firefox that can be used by Vivaldi.
With Vivaldi, you can explore the browser no matter what your experience level is, as it has a very intuitive design that is easy to use.
FLoC, a new suite of technologies to target advertisers on the web, is not supported by the Vivaldi browser.
The company recommends private search engines to all of its users.
#10. Yandex Browser
The Yandex Browser was initially released by YANDEX in Russia and is based on Chromium. Android, iOS, and Windows users can use this browser. In Russia, Google is posing tough competition to YANDEX in the search engine market. Yandex comes with an inbuilt image translation feature, making it the first browser with this feature. Your application can be updated through its web browser (on the mobile version). With the Yandex browser, you are protected from third-party trackers. It verifies the security of web pages using the Yandex security system and the security of downloaded files with Kaspersky anti-virus software.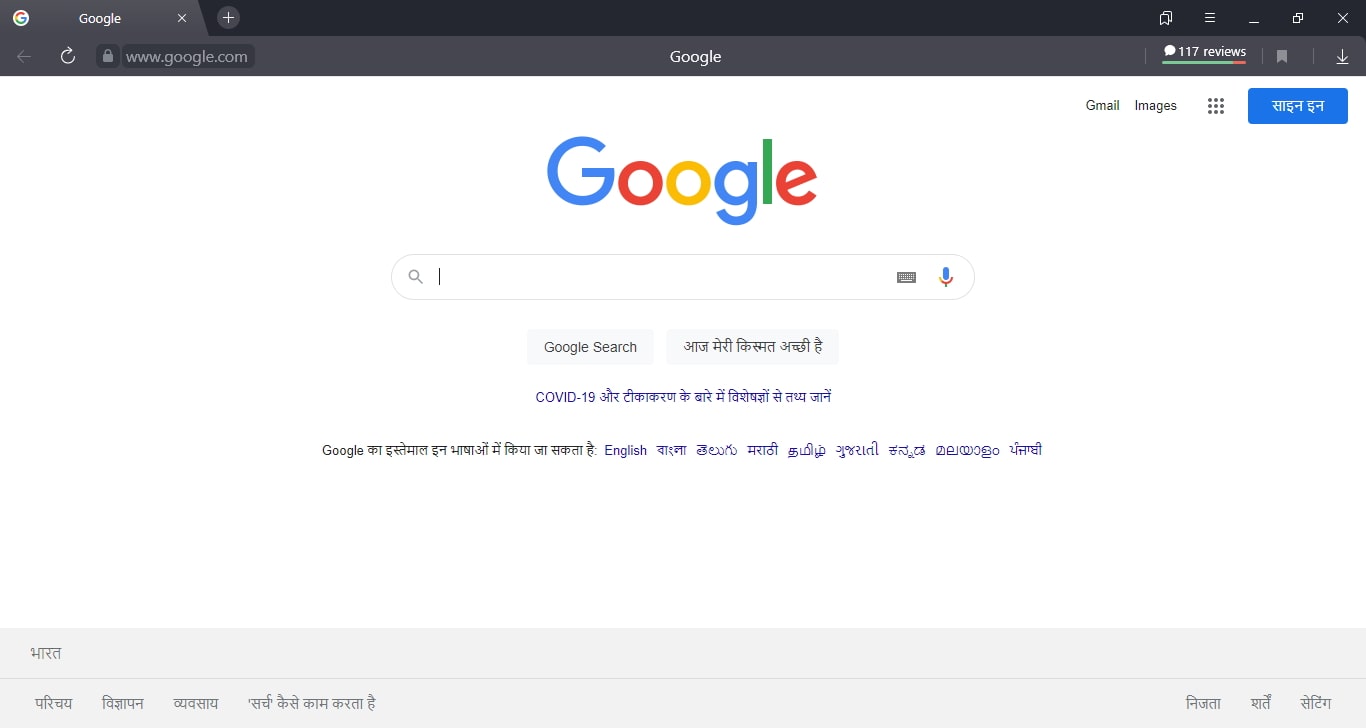 Some of its key feature:
It comes with DNS spoofing protection which and scans files and websites for viruses.
It has Protecting Wi-fi option to prevent the unwanted virus through an open wi-fi network.
DNSCrypt is another function of this browser that Encrypts the DNS traffic.
#11. SRWare Iron
SRWare Iron was developed by SRWare company. This browser has first priority is to eliminate usage tracking and other privacy-compromising functionality that the Google Chrome browser includes. SRWare provides their user a clean piece of software which only installs and does what they wanted to do. With the Blink rendering engine and many further optimizations, this browser provides its user one of the fastest browsing experiences in the world. SRWare Iron is totally based on Chromium and this browser is run in Windows, Mac Os, Linux.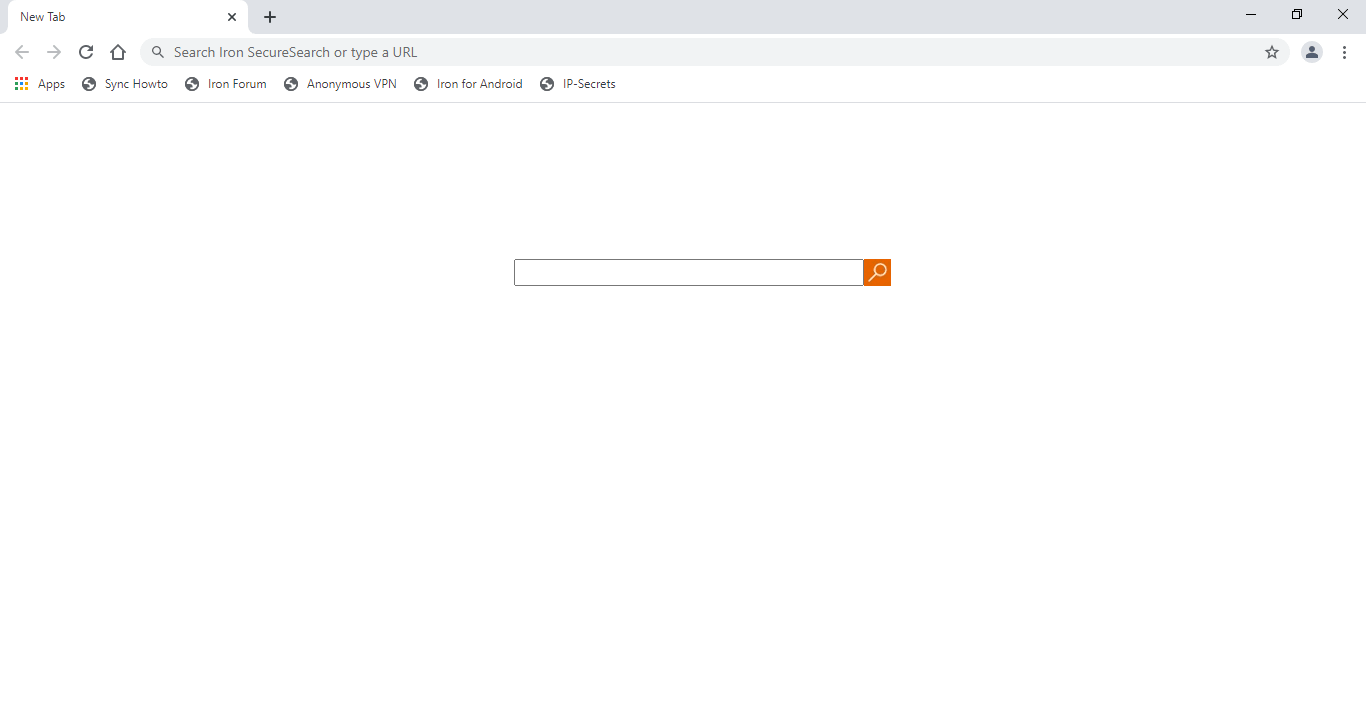 Some of its key feature:
It comes with Pre Ad-Blocker which blocks the unwanted ad ruining the aura.
It has a special function of User-switch which allows users to switch the user window in one click.
Increased number of recent page thumbnails shown on the New Tab page.

Browsers not based on chromium 🙊
Some people might be more interested in Browser which are not chromium based here is a table for those.
| | | | |
| --- | --- | --- | --- |
| Pale Moon | FREE | | Firefox ESR 38 |
| LibreWolf | – | | – |
| GNU IceCat | – | | Mozilla Firefox |
| Mozilla Firefox | FREE | | Netscape>Mozilla Suite |
| Lynx | FREE | | N/A |