Sponsored by EaseUS.
Every person goes through this nightmare at least once in their life. Accendently deleted important files is one of the conman situations where some people accept the loss while on the other hand people searches a way to restore deleted files.
Now, restoring files doesn't mean simply pulling file sour off recycle bin.
How do you restore files if you emptied recycle bin or you Accendently deleted a file or folder while holding the shift key?
In Windows 10 when you press delete key while focusing items, it goes directly to recycle bin without your consent, and it's easier to click on empty recycle bin than to delete files one by one.
Out of the mess, today we have such powerful software which magically restores permanently deleted files from your computer, excited? Let's get started. The tool of which we're talking is EASEUS free data recovery software.
how to restore files that you deleted from recycle bin?
You may want to see a tool in action before the decision to use it.
Blindly throwing money just to find out a tool does nothing useful is awful.. very awful.
So, I tested this, to see does it really work?
Here is an image that I named quickfeverimage, i sent it to recycle bin. Later deleted the file from the recycle bin, now at this step most people accept that it'll be hard to get those deleted files back. Fortunately, we have EaseUS software.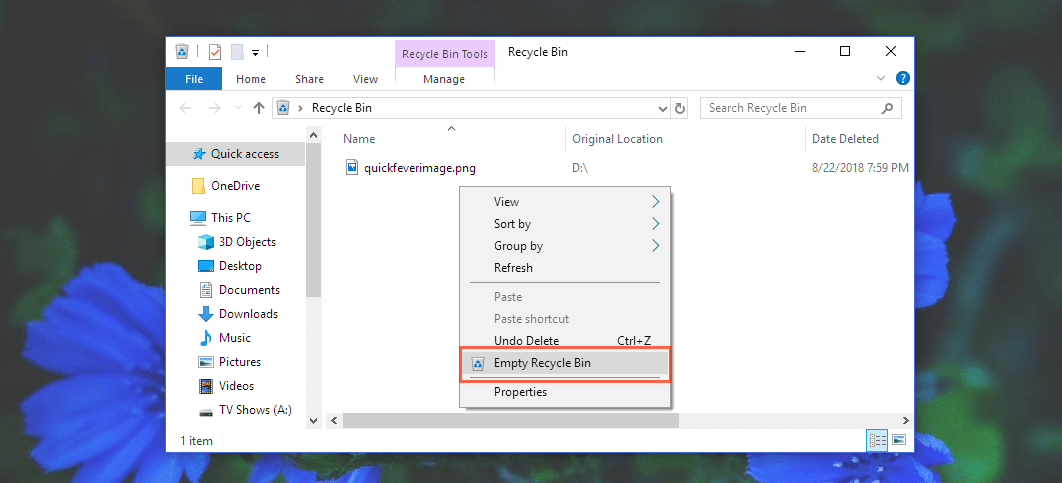 The UI is easy to use, the splash screen consistent of Hard drives and external drives.
You have to do this: Select the hard disk that you have deleted the file from and click on scan button.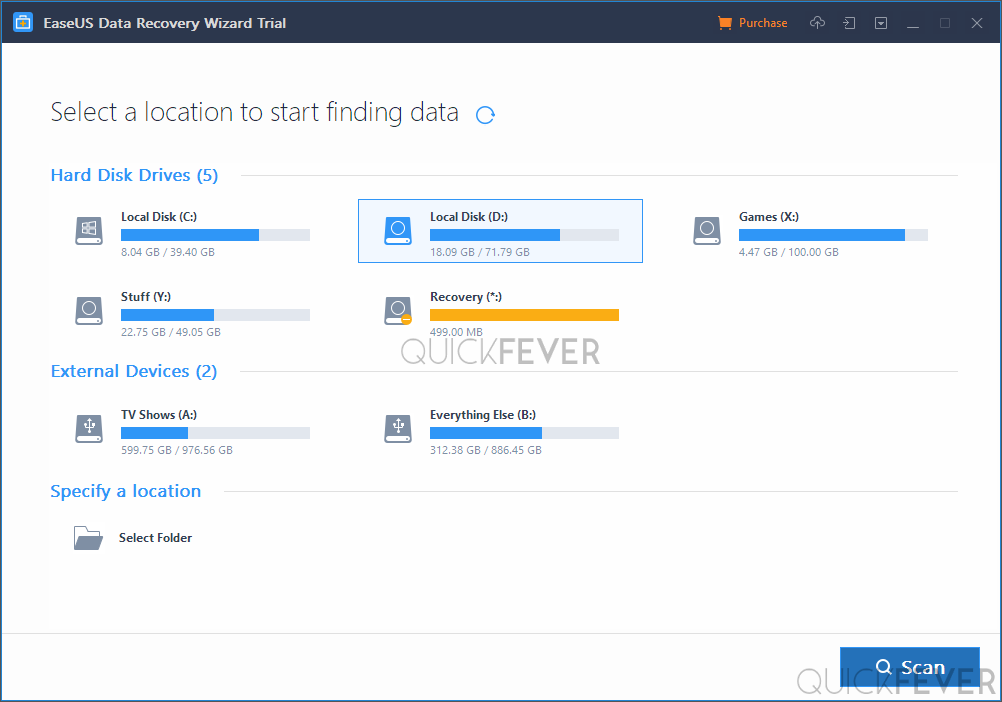 Then this software will put an index of all the files that are deleted, in front of you.
You can search the file name by typing it above or you can filter the files by selecting the file type, in case you do not remember the name of that file.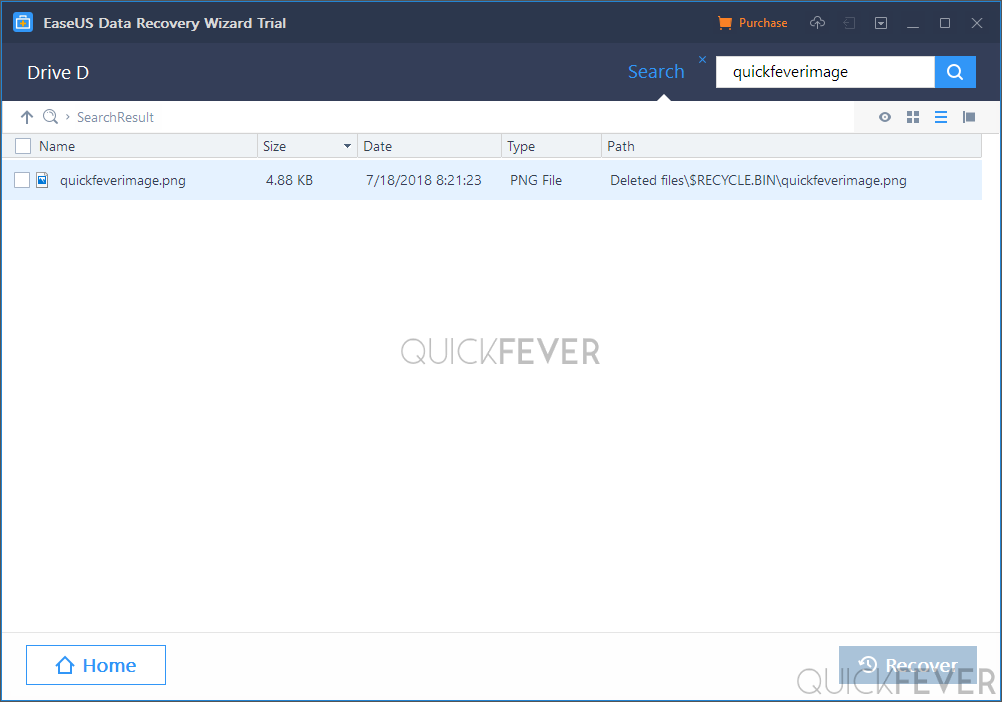 Now select the file you want to restore, click the Recover button.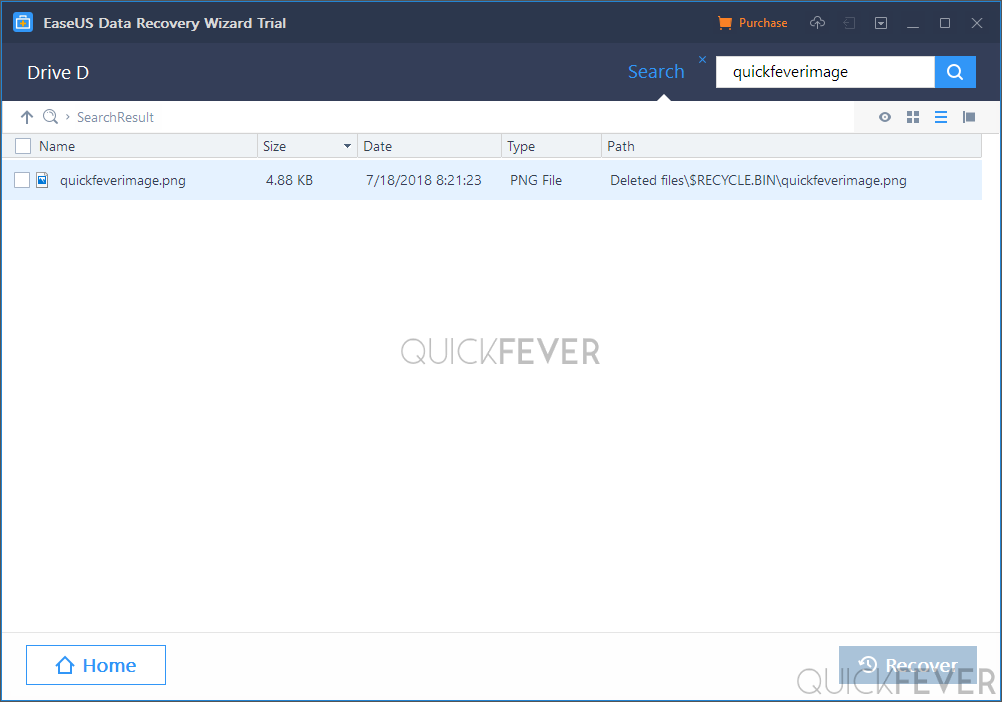 After this software finds the file, I saved the file and I made sure to Choose a location in different partition.
Because you would never want to overwrite data when you're restoring bunch of files.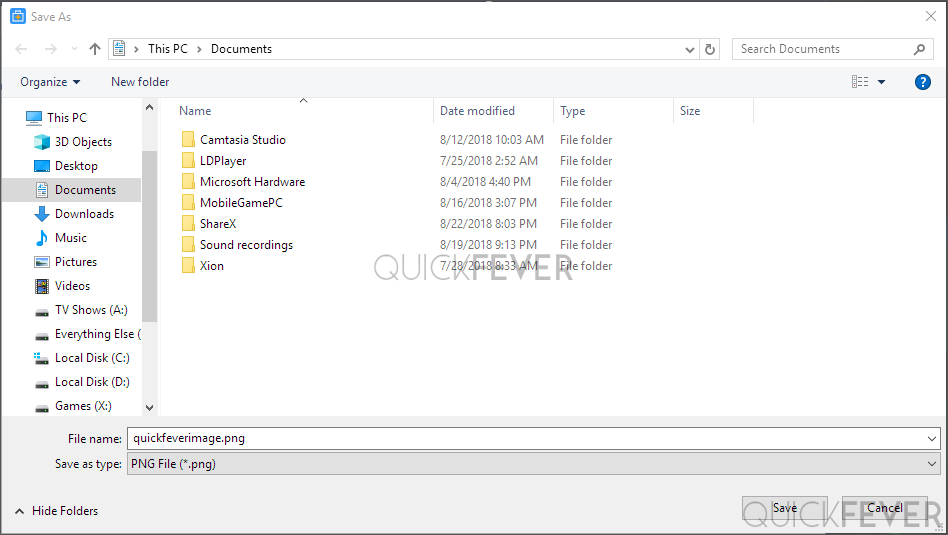 After this, when the file is successfully restored, you will get the message given below that your recovery has been completed.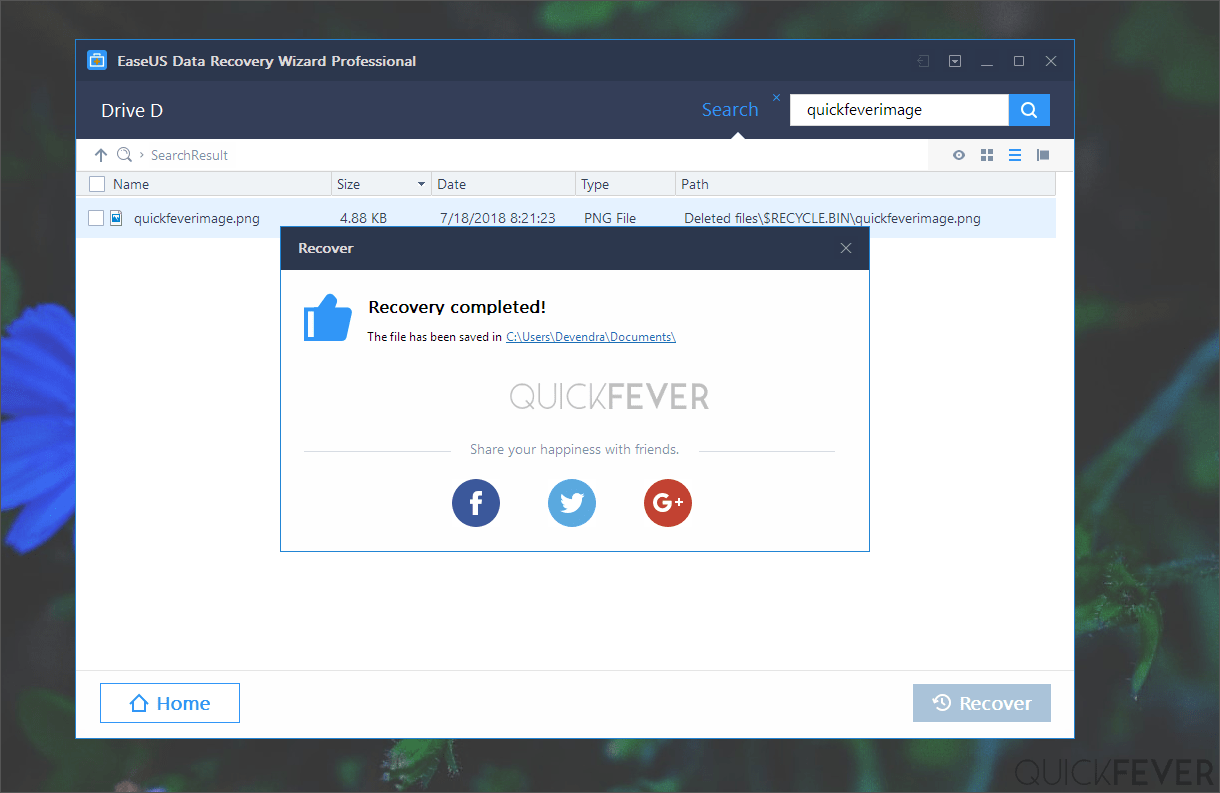 It is easy to recover deleted files after you empty recycle bin. But you need to take care of these following things.
Do not install this software in the drive you want to restore the file from. Otherwise, the software file will replace your deleted file sectors.
Make sure to keep your drive intact from which you want to restore deleted files. No copy or paste.
As you have seen, you can easily recover deleted files, mostly how it will be that you will get your deleted files. If you copy the data in some uncertainty, then it replaces the deleted files sector. You can index such files with the help of this software but will not be able to restore it properly.
Now I am telling you something which will increase your knowledge about the deleted files, first of all, when you delete a file or folder, it does not get deleted technically from that hard drive sector. Only indexing of the file or folder gets deleted, it is exactly the same as you get index page on the first page of a book. If you remove the index page then it is very difficult for anyone to find contents on that book.