How to Slide to Shutdown your PC
Recently I figured out that an application inside the system files can be used slide-to-shut-down-PC function. So when the function is running, you can use your mouse to slide to turn your computer or else the slider will slowly come to the bottom and will shut the computer. I checked that there are some ways you can quickly launch this function of tool or whatever you call it. Also, this is not new as when I check the system folder the app file was very older and was there from Aug 2016. Let's see how you can use the Slide To Shutdown feature in Windows 10.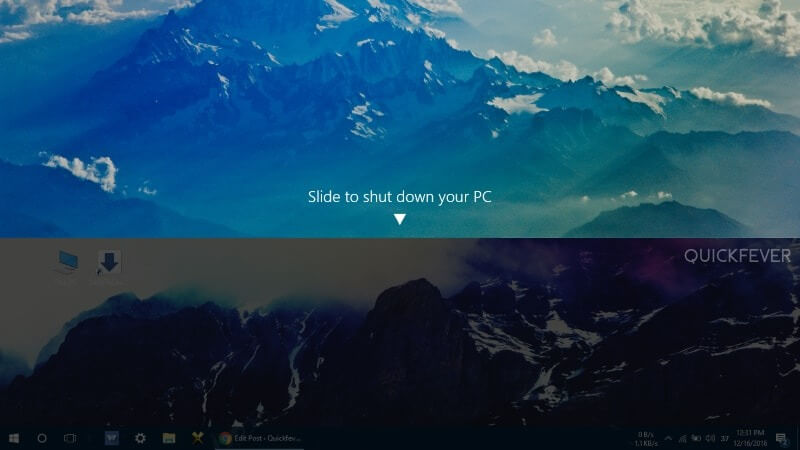 Way 1. The Keyboard Ninja Method:
Press the "Win + R" and the Run dialog will open, type
slidetoshutdown" and hit the Ok button, the next second a slider will display and will be slowly coming to the bottom of your screen. Remember when it touches or comes to the bottom edge of your computer screen, A ShutDown event will happen. Or you can just slide with your mouse to the bottom to shut down your computer.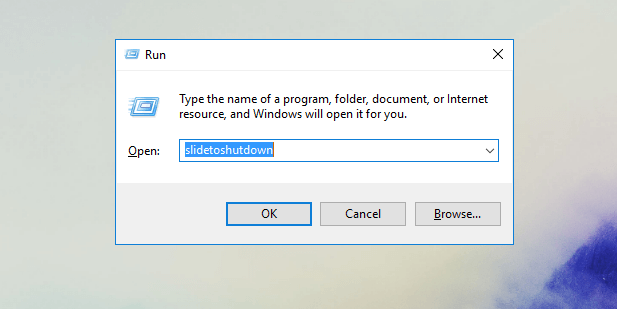 2. The lel Method (Shortcut)
Basically here is how to add a shortcut to the slide-to-shutdown function on your desktop screen. For that right-click on the desktop and Select New > Shortcut.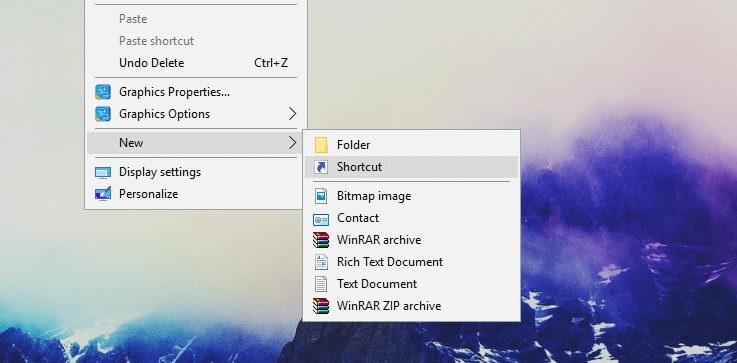 Copy-paste this location in the box "%windir%\System32\SlideToShutDown.exe" and name the shortcut anything you want. The shortcut will be created on your desktop, and you can just click on it turn off your computer by sliding the image. Is not this similar to the lock screen's slide to unlock feature?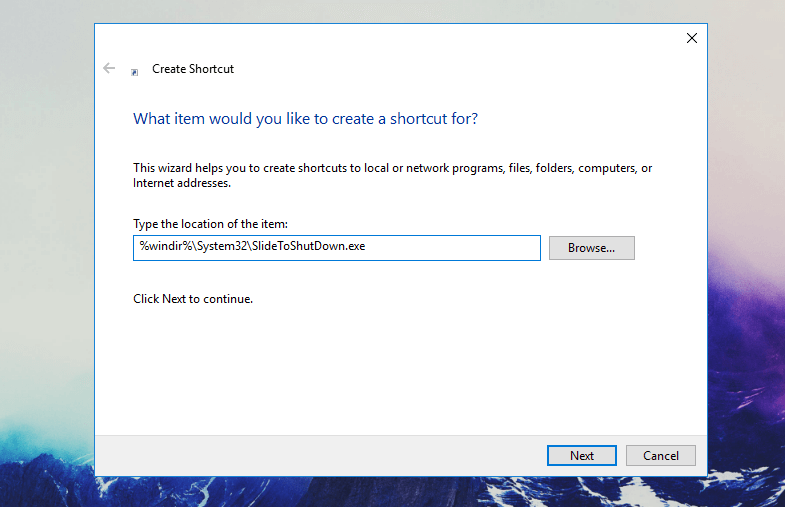 Set a icon for the shortcut this way.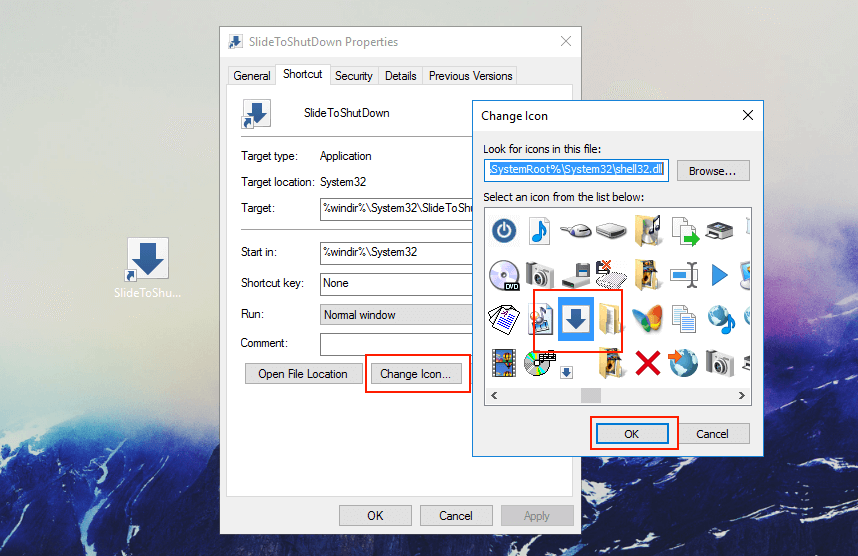 Tip: You can also trigger this slide to shutdown by using keyboard shortcut key, Right-click on the shortcut and go to its Properties, in the Shortcut Key area you can select a key combination according to your wish. I set it to the Ctrl + Shift + Alt + P so whenever I press this the slider appears and I'm able to turn off my computer from there. Well, it's dead simple to use Alt+F4 to power off a PC, but isn't is a great function in the Windows 10? Share your views about this in the comment section.