Android version 10 or OxygenOS 10.0.1 is the last update for Oneplus 5 and 5T.
Users are advised to downgrade to Android 9 for a stable battery backup
You have already upgraded your Oneplus 5T/Oneplus 5 Smartphone to Android 10 you might notice that the battery is draining fast and gives a low Screen on time. Fortunately, If you simply desire to downgrade Oneplus 5T and you'll be back on Android 9 in no time and this requires no computer.
In my testing, I was able to get up to ~3 hours of on-screen time on the latest Android 10.0.0.1 update and the battery drained to 50% in a matter of 1 hour which is a nightmare. For this reason alone, I went back to Android 9 without using any custom recovery or computer, and that way you don't have to deal with adb fastboot or TWRP. (ADB and adb guide)
Here is how I downgraded Oneplus 5T from Android 10 to Android 9
First of all, you should be aware that you will have to turn on some main features by going to the Developer settings, I am giving the names of some of these features below. It is not very important to turn on these features, but there should be no problem in this process, because of this, you must turn them on. For this, you have to turn on the Developer settings, after this, you have to turn on the features like USB debugging and unlocking by going to the developer option, this is for the safety of your phone as if you believe that your phone goes bad in this process. It will be very easy for you to unlock the bootloader of your phone and install a custom ROM by inserting a custom recovery.
Required things
1. You will need a downgrade ROM. I have given the link below. You can download it on your mobile, once downloaded, you do not need anything else, just keep in mind that you will downgrade your ROM. So all your applications and information will be deleted, although your internal storage is safe in it.
OxygenOS 9.0.11 Download Links
Oneplus 5T
Full Downgrade ROM from Android 10 to Android 9 for Oneplus 5T
Download OxygenOS 9.0.11 Full OTA zip Oneplus 5T
Oneplus5
Download OxygenOS 9.0.11 Full OTA zip Oneplus 5
Please refer to the below-given instructions for installation instructions.
---
How to downgrade [instructions]
Download and use this [Android 9] ROM, then your mobile Android version will be 9.0, which you can update again with the latest Android version, that method will also be found in this article.
2. Now after downloading the ROM, you will have to switch off your phone and press the power button and volume up of your phone simultaneously so that your phone will go into recovery mode. In recovery mode, if your phone has a password, then you can decrypt your device by entering that password. After that, you have to select the language in recovery mode. We select the English language here.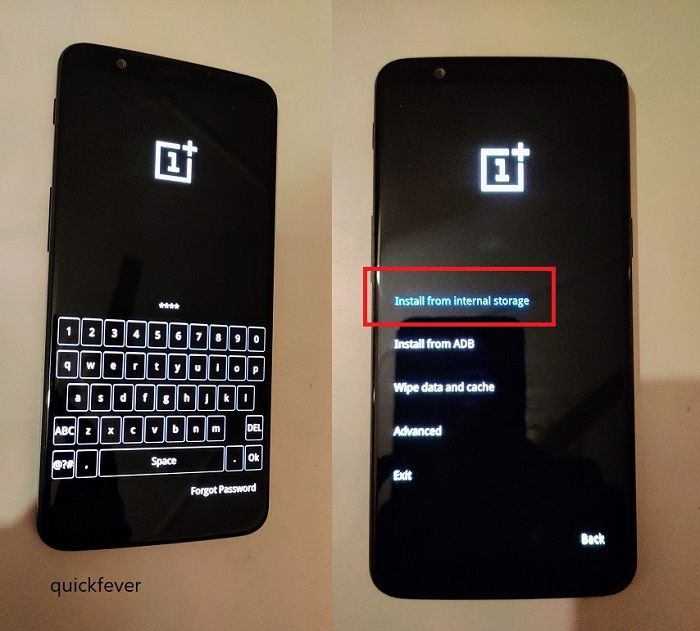 3. After that, you will see an install from the storage option. You have to choose the same option. Now you will observe the location of your internal storage, from here navigate to the ROM (zip) that you downloaded earlier. Select that file to begin the ROM installation, it will start OxygenOS 9.0.11 install on your OnePlus 5T mobile. It takes about 2 to 5 minutes after that you will get the option to reboot the phone. Now your phone Restore will happen and in no time you will get to see the startup setup which is usually on Google Android.
These are the screenshots after the downgrade where we saw 33% battery drain with 90 minutes of usage (considering an 82% battery health Android 9 still beats Android 10 in battery optimizations).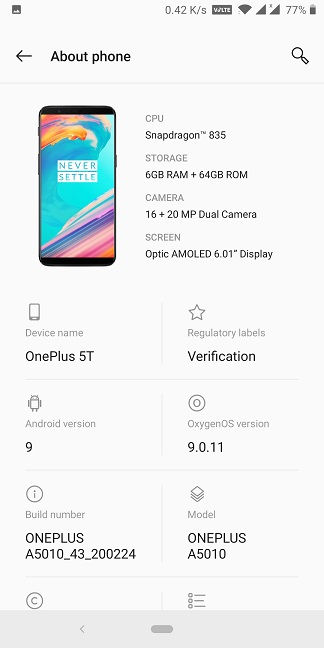 Some key points.
If you are a OnePlus 5t user and you really like your phone, then I advise you not to use the Android 10 version as this is not much better. The company cannot give this phone the full attention it deserves. If your primary concern is a good backup battery, then you stay on the Android 9 version. You can comfortably enjoy between 4 and 5 hours of screen time.
If you want to install a new Android version such as Android 10 and Android 11 on your OnePlus 5t, then you can go to the custom ROM. Below are the two main Android 11 custom ROM links that you can check out.
[ROM][11.0][ONEPLUS5T] DerpFest for OnePlus 5T
[ROM][11.0][ONEPLUS 5T] crDroid Android 7.0
Android 5T doesn't get detected in fastboot mode
Some users including me were unable to get into fastboot with the latest version of OxygenOS 10.0.1. This makes it nearly impossible to unlock the bootloader and flashes a custom recovery to install other ROM or even stock ROM.
Go to Updates and Security and then Optional Updates, there find Android bootloader interface simply select and install it.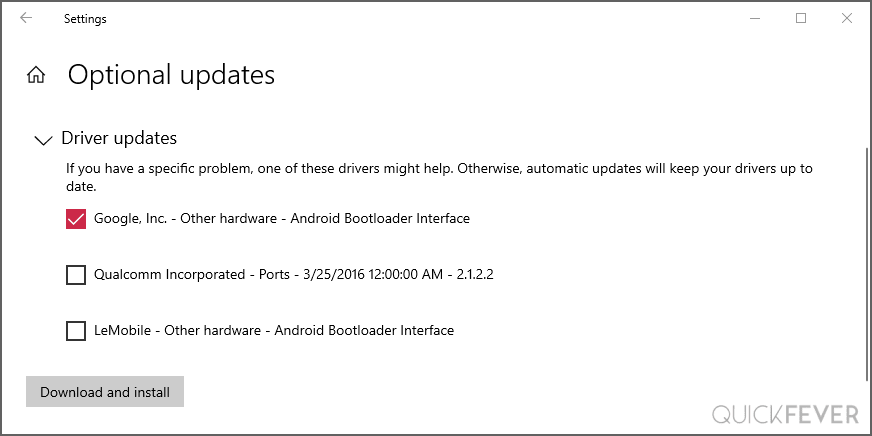 Once you do that, open PowerShell (hold shift and right-click) within the Platform-tools folder (adb and fastboot). Now fastboot devices will display connected android phone in fastboot mode.