Android is the most popular mobile operating system, and it gets updated. Most of the smartphone companies offer further customized Android ROM on their phones. Today we'll discuss best custom Android 10 ROM projects, using them you can transform your Android phone to something new, something fascinating and of course Android 10.
PS: Android grant powerful-options if you root your. You can overclock the processor, take a Nandroid backup or uninstall system apps. In fact, change the overall look of your mobile from its core. With Custom Android ROM it is possible to have an Android experience that the manufacturers of your phone don't want you to have. I don't know why some brands are so obsessed to add kiddish features such as the MI DROP in MIUI that is just a copy of Xender or Share It. Also, MIUI phones do not get an android version update as they arrive. Instead, they add some tool and sends monthly updates. Well, that is better where Samsung and other big brands don't even push updates at all. By so far few brands like OnePlus doing very well here, their ROM is called the OxigenOS which is much similar to Lineage OS, and it gives you the latest and stock experience.
Also, MIUI phones do not get an android version update as they arrive. Instead, they add some tool and sends monthly updates. Well, that is better where Samsung and other big brands don't even push updates at all. By so far few brands like OnePlus doing very well here, their ROM is called the OxigenOS which is much similar to Lineage OS, and it gives you the latest and stock experience.
Best Android 10 Custom Roms
Think no further, choose an Android ROM that seems you interesting and test it for a couple of days before using it on a daily basis. (Just in case you brick your device visit XDA-developers)
Lineage OS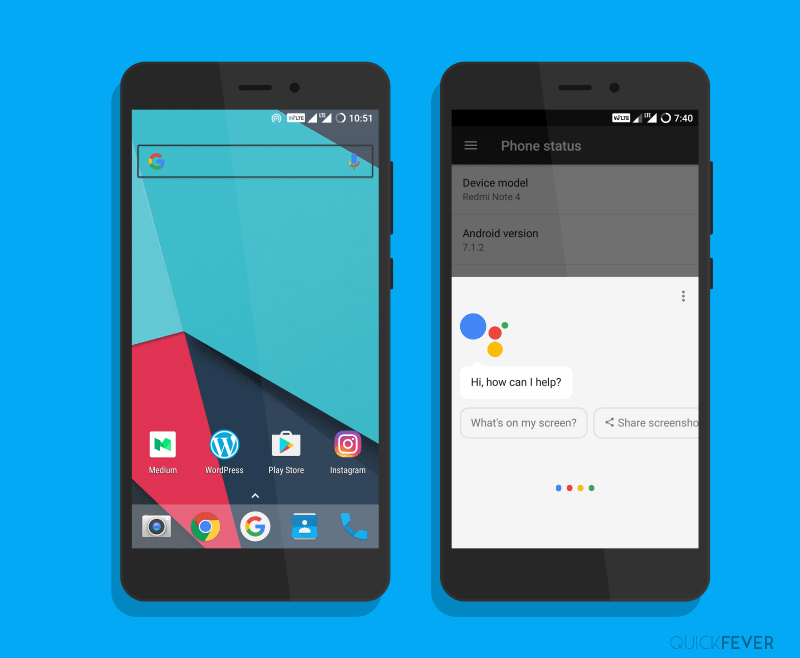 CyanogenMod is now Lineage OS—if you missed all the news about it, catch them here. LineageOS brings all the features your mobile manufacturers may not have included in their own custom Android OS they shift with Phones. Also, Lineage OS gives a stock Android operating system feel, so for that reason alone, one should try this popular custom Android OS on your phone. We even created a separate website to help people understand lineage OS and install it on their smartphones. We named the site "LineageMod" a combination of both eras.
10 Best Apps for Lineage OS ROM
The latest version of Lineage OS is 17 which is based on Android 10. Most of the supported devices already got version 16. Do not get confused between CyanogenMod and Lineage OS, and it is just the same only the name was changed.
How to Install Lineage OS on Your Android
Lineage OS | Website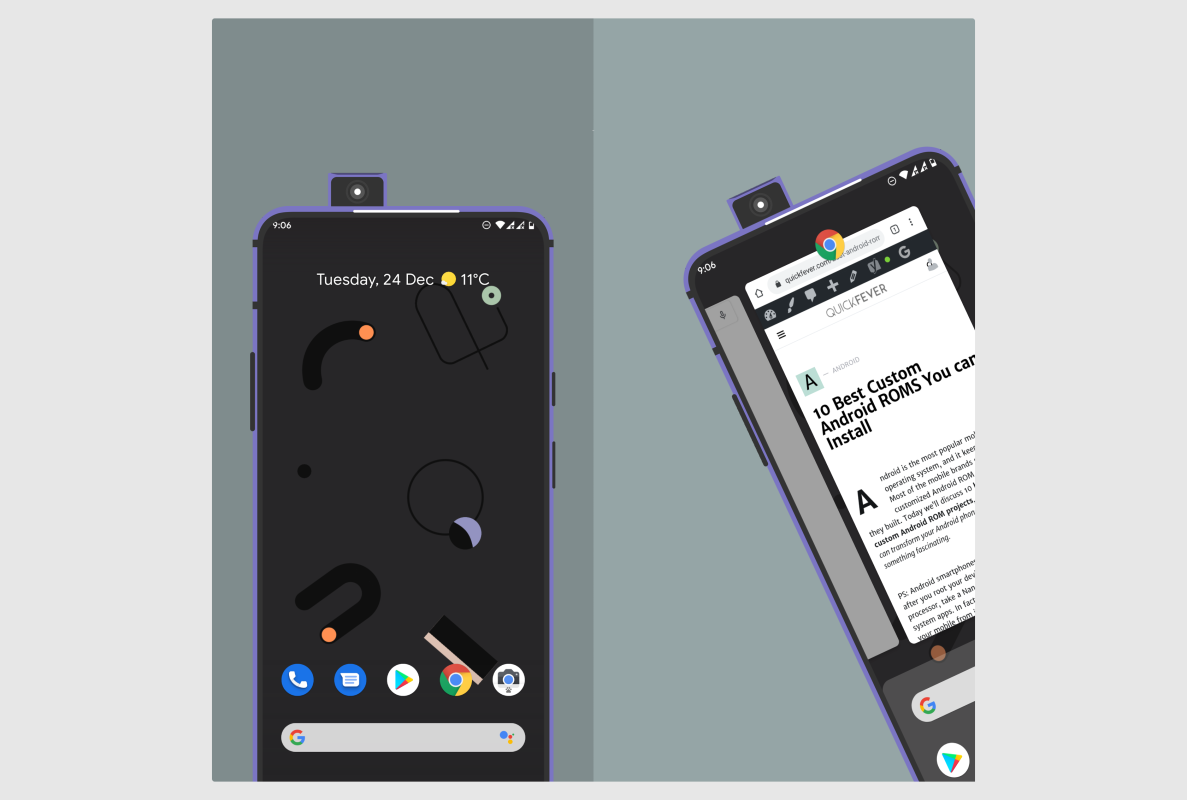 This project is my new favorite – apart from packing all the pixel goodies – it comes with GApps which makes Play store certified, the benefit is that you can install Netflix and other apps from play store, without it you can't find these apps. It also packs device-specific features and Google camera. I recently get used to Pixel Experience ROM on Oneplus 5T based on Android 10 with December security update already (24 Dec, update) – isn't it cool?
CrDroid v6 is based on Android 10, A mashup of several custom ROM's features and merged into one perfect, gorgeous custom Android ROM. Community page. In general, this ROM unofficial builds can be found on the XDA website for your device. It is a hell of a custom Android ROM, that takes features and customizable ideas from other ROMs and merges into one, and the outcome is worth trying. When you want an Android custom ROM that is entirely new and full of surprises, then it can be an exquisite choice. But the worst thing that can happen to your device is you might do not get the official build.
Over 99 devices can install havoc OS, all based on Android 10. The project extremely combines features of major Custom ROM to offer exceptional customization experience.
The features list a massive, it offered me "swipe to dismiss notifications" on my Oneplus 5T, pretty cool.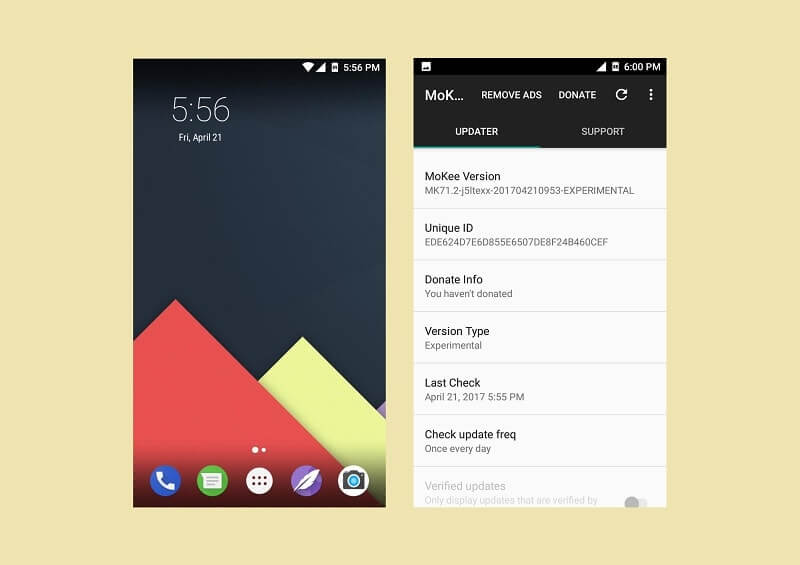 Just like Lineage OS, Mokee ROM runs on the latest Android version (Android Nougat at this time) and it supports a wider range of devices so chances are if there is not an official Lineage OS for your device, You may find official Mokee ROM or vice versa. For example, Lineage OS supports about 3 or 4 Xiaomi Device, but this supports more than 10. At this time the project has reached to stable android 9 builds.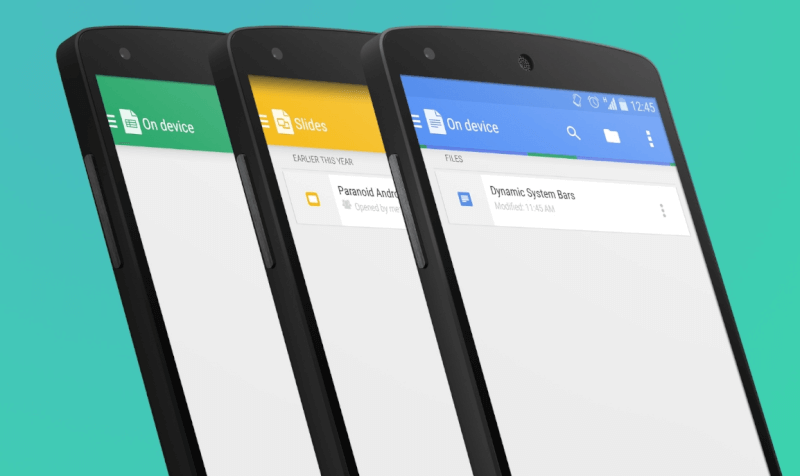 If you're looking for something new and amazing, try out paranoid android ROM. However, currently, it officially supports around 39 Devices. It gives some of the unique features that you won't get anywhere, neither in brands custom ROM nor other custom ROMs. The features make it stand out from the crowd. It has Theme Engine to change the looks instantly, in simple words, it uses the same theme customize platform the CyanogenMod was offering (CM is the Lineage OS). Taking of features, it has fascinating "Pie" can be used to ease out using the navigation button just by swiping. "Peek" enables quick glance to notification just after they arrive. The "Hover" allows you to reply to messages right from notification area without breaking anything.
It is also going popular along CyanogenMod (which is known as lineage OS for now) this role also features hey breathtaking simple yet can interface whom you can customize as per your wish. In other word being Paranoid Android custom ROM is a project focusing more on the interface and unique features, and it has quite achieved that as well.
It also comes with a, what, you can say you more like of a full-screen mode which does hide the notification bar and navigation bar, and that makes the screen even more content-focused no matter what you are doing on it. Talking about the number of device supported is very less because officially they release for brand smartphones like Google Nexus, one plus, etc. but if you take a step ahead and crawl the XDA website, you would find many unofficial paranoid ROM builds for many Android devices.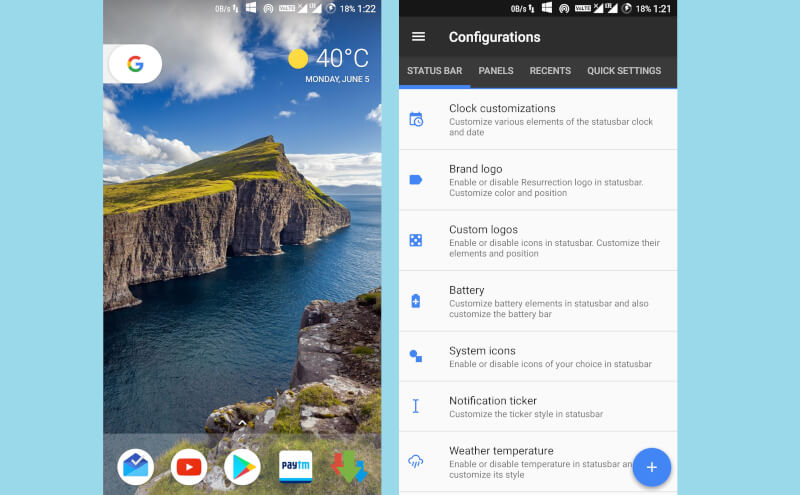 Similar to Lineage OS, but available for a smaller range of smartphones. But still, if there is a Lineage OS for your device, an RR builds is likely to be there. Around 103 Devices can get official RR build and there may be other unofficial port created by some developer for a smaller community. Just like Lineage OS, RR builds have stock and some extensive features. The official website is powered by the h5ai framework, so there is nothing but focus to Files you can download according to your device.
---
The Custom Android 10 ROM Competition
Apart from these popular custom Android ROM projects here are some other you can check out.
Device Special ROM
Some popular devices receive special project custom builds and therefore they are device-specific. One example is DerpFest for Oneplus 5T, in which they offer pure Pixel experience but with lots of stable features and functionalities.
If you are looking for a custom Android ROM that looks sumptuous, this might feel something off the road. It basically gives an original stock Android interface but at the same time is focused on delivering more stable performance on your device. The ROM utilizes the hardware of your Android phone more efficiently. Also, the ROM is always stable that make very fewer chances that you encounter any bug in daily uses. Here comes the sad part, this ROM only available for Nexus devices. But if you are ok to dig into XDA forums you might find a build for the devices you use. The builds based on Marshmallow with tons of features that won't lag the overall performance.
Liquid Remix – It takes features from other ROM project and blinds them to create epic user experience without compromising features.
AKOP – Around 97+ Devices are officially supported. I am not a big fan of it, but it has some custom features and lots of unicorns on their website. Maybe the first time you look, it will not seem any compelling. At all. It is filled with so many unique features like the custom vibration patterns, custom toggles, and gestures support. Even if it looks ugly old KitKat interface but it got advanced level customizability, but if you are too concerned having a current looking ROM you might want to skip this one.
Omi ROM Supports some devices of Nexus Devices, Oppo, Sony Mobile, Samsung, HTC, Asus, LG brands. So chances are less that your device is in the support list. Such as they currently don't make ROM for MI phone, or One Plus. But it looks like the download page of the following custom Android ROM redirect to the homepage. So I don't know how do you do install this when you cannot even open the download page. I hope they will fix the issue very soon (fixed).
BlissPop – Frankly, BlissPop is underrated. Recently when we searched, we've found that they also provide 32-bit and 64-bit Android OS for computers, though not powerful as Remix OS but also they should not be ignored as well. The central element of this ROM is called Blissed Interface that comes handy to change all the necessary settings in one place. Talking about customizability, you could change fonts and other elements, status bar for example. Like another top custom Android ROM's it has features such as LiveDisplay, left-hand mode and some more. If you're looking to try out this ROM, visit the link below and download the build for your device. Please note that each device has a code name so you should know what's your device's codename. For example, the Redmi Note 3 is called "Kenzo."
---
F A Q
Q. Which ROM is play store certified?
A. Normally if ROM has pre-installed GApps, they are play store certified. Without it, you can not find Netflix in the play store.
Bring Android 10 with Custom ROM
There are plenty of other custom ROMs available for Android but we found these to be the best out of them. These custom Android ROMs pack in lots of features and they are stable, which is an important thing to know in the world of Android mods. So, what are you waiting for? Try any ROM you like and let us know your experience and how you like it.