In this article, you will learn to add external audio in PotPlayer which is our favorite video player.
You can use PotPlayer [official site link] to play a video with external audio if that has no embedded audio or you want to play different audio. There are circumstances where a Video file is available in higher resolution in generic language i.e. English and then there is a low-quality regional language file. The preferred case scenario would be watching high-quality video file with your regional/preferred language file.
RECOMMENDED BY OUR EDITORS
Method 1. Manually load external audio in Potplayer
Open any video with PotPlayer.
Right-click in the video area and select Open ➜ Load external audio.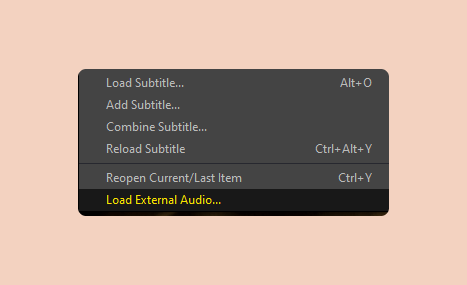 Browse foreign audio files in the following formats (mp3, Ogg, ac3, opus, etc.) you can also select a video file (select all files in the type menu).
Now press ALT + A, or manually Right-click Audio ➜ Select Audio stream > Select stream ID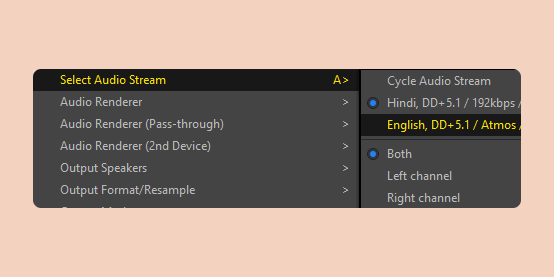 Method 2. Automatically load external audio
This method can work if you please both the video and audio files in the same folder with the same name so for example if your video file name is VIDEO.MP4 the audio should be VIDEO.MP3.
You can set Potplayer to load external audio automatically by going to Preference ➜ Playback and enabling Autoload external audio files.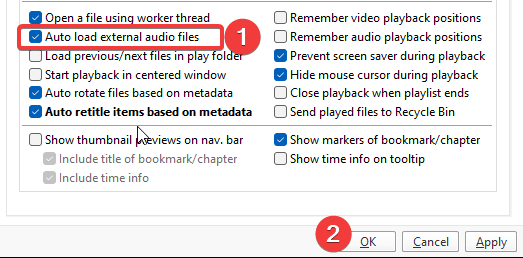 When you start playing that video it will automatically save the audio file only when the video file does not have audio if the video file has an audio file you will have to override the audio stream using ALT + A or from the Audio ➜ Audio Stream menu.
Summary
It'd be pretty sick to load the external audio files using URL, it's not for everyone but there are people who like to stream URLs, and since it's already possible with VLC (complicated stuff though).
As of now, you can only open local files as external audio (which can be audio or video files).