The revived lineage OS it's been there for a couple of months after the dispute and shutdown of CyanogenMod. It is one of the best Android custom ROM which is available for many Android devices. In case you don't like lineage OS for any reason or there is no official release for your device, you can try one of these lineage OS alternatives.
Let's talk about some of the basic things you need to know, your Android phone should be rooted. To root your Android, you need to ensure unlocking your bootloader, for more help visit XDA Developer website for accurate information on rooting your Android phone.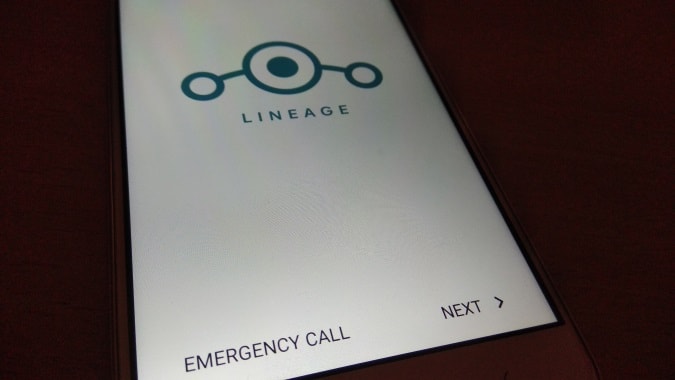 Lineage OS is one of the best ways to taste a close stock Android ROM experience. The latest version is lineage OS 14.1 that runs on Android nougat. In the past, we have collected some of the best Android application for lineage OS to maximize your overall experience and how to get Google assistant to work with it.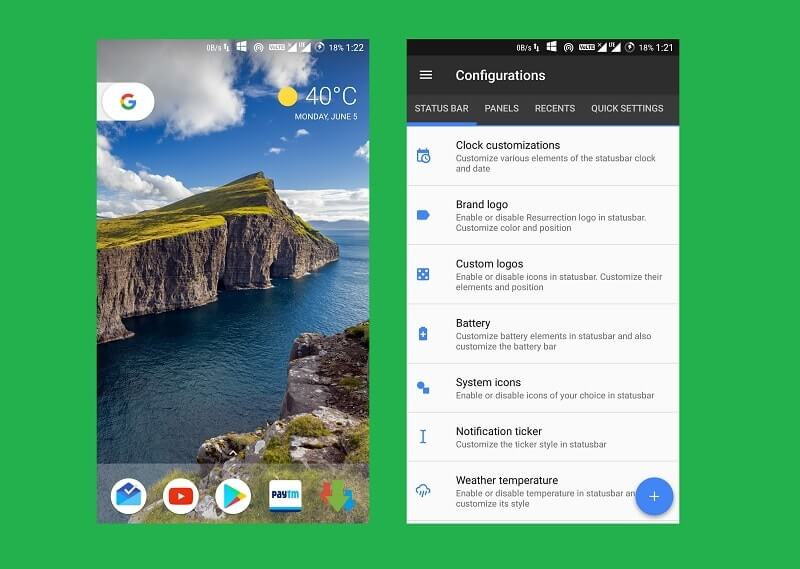 It is almost identical to the lineage OS, but with extra features that we cannot sum up in this post. The latest version of Resurrection Remix runs on Android nougat and support OTA updates. Chances are if you couldn't find an official lineage OS release for your Android phone you might get an official Resurrection Remix for your device. It is available for many Android devices, and it comes with pixel OS launcher, you can anytime install a third party launcher like Nova Launcher or others. One of the best feature of Resurrection Remix ROM if they are not Limited, for example unlike Lineage OS, this ROM supports Volte by default. If there is one thing that came to my mind that is the number of customization options, So you can literally customize the status bar, notification bar, add soft navigation buttons and much more, you can find these options under Settings.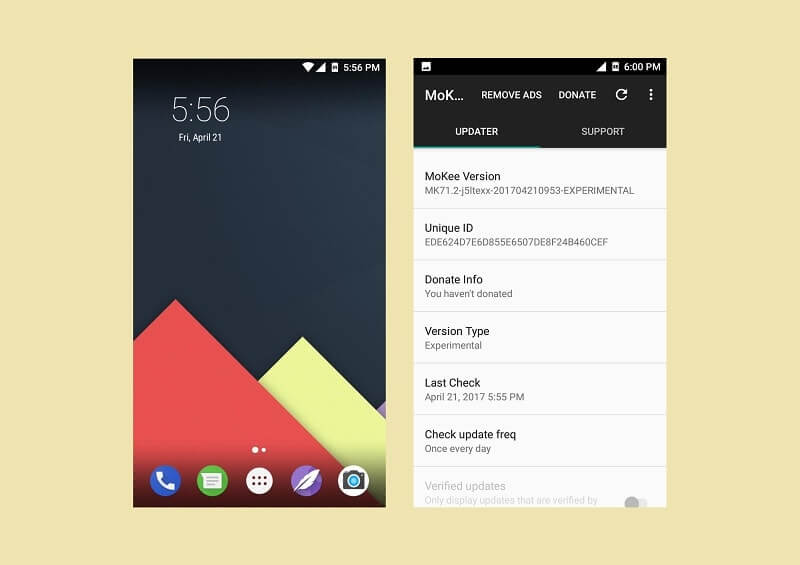 Mokee is based on Google Aosp with latest up to date patches. Unlike another custom ROM's, it doesn't have special features — just plain Google Aosp experience without bloatware. Although, it will have its own sounds, some settings, which is entirely different from lineage OS.
Ever wanted a lightweight ROM without compromising features, Slim ROM is open source which is also based on Google Aosp. They don't publish builds every other day (like Lineage OS) but on a weekly basis. It brings custom gesture support and unique recent app screen for better multitasking. It also has SlimPie, inspired from other ROM (RR and Mokke have this).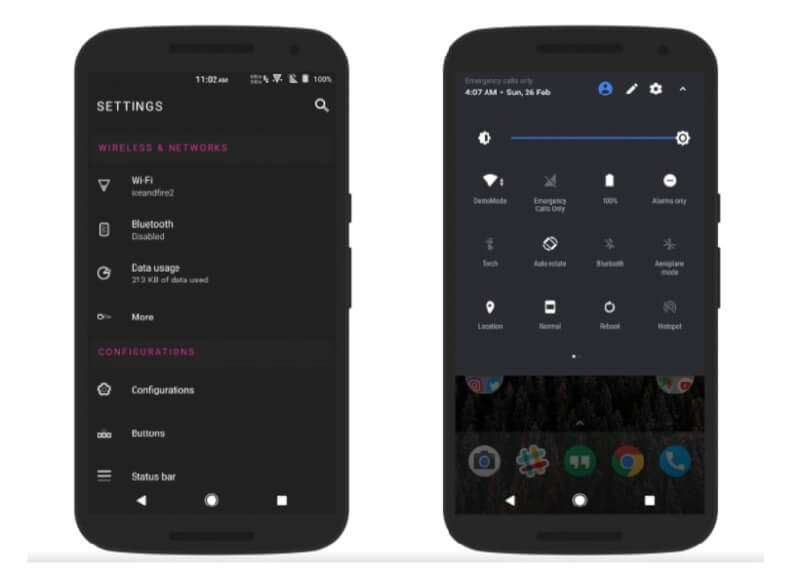 It is another lightweight ROM feels like this stock Android but gives much ability to customize the look including the notification bar, buttons, etc. It also comes with a build in Root option to enable or disable root permissions on your phone. Here comes the sad part again, with a fewer number of supported devices you will have to look for 3rd party websites to obtain an unofficial build for your device. But expect a bug or two as they are not near official build as they provide for Samsung, HTC, Nexus, etc.
Despite the fact that just about 40 devices are supported and maintained, it's a hell of a custom Android ROM. It might not be a perfect ROM for every other people, and it's because it's not popular as other custom ROMs, maybe supported devices number is a reason here. Mostly expensive phones are supported such as OnePlus and Nexus series smartphones. It still comes with ThemeEngine (from CyanogenMod When it used to exist) that enables you to choose from hundreds of themes from play store.
It also comes with a, what, you can say you more like of a full-screen mode which does hide the notification bar and navigation bar, and that makes the screen even more content-focused no matter what you are doing on it. Talking about the numbers of device supported is very less because officially they release for brand smartphones like Google Nexus, one plus, etc. but if you take a step ahead and crawl the XDA website, you would find many unofficial paranoid ROM builds for many Android devices.
—
The above five custom ROM can be seen as lineage os alternative as they all are running on the latest Android 7 (nougat).
We would like to tell that apart from this, too many customized custom ROMs are available on the internet. For instance, MIUI (based on Marshmallow) supports many devices, but they don't live up to the hype and comes with bloatware, sort of trying to replace all the core Google apps.
—
These Are the best Lineage OS Alternative
No custom Android ROM is perfect, though, after a lot of testing, bugs are reduced to a great extent, but maybe somewhere you may be exposed to these bugs if you are using a custom Android ROM If you're having trouble, you can install another custom Android ROM. You can either try Mokee or RR without any thought, both are perfect and offer tons of extra feature and functionalities.
But again you need some extra knowledge to root your android phone, before flashing any custom ROM using a custom recovery. Again, the XDA-dev website is the best portal to help you root android phones or a nifty Google search might help.