Trying all the battery saving tips that you read online, changing brightness, reducing resolution, installing battery optimizer app — oh wait, what?
This is an atrocious win-alive nightmare, You are doing some paramount things on your computer, and suddenly your laptop gives low battery notification. You cannot just stop everything and shut down your laptop speedily. Suppose you can not even charge your laptop, what will you do in the first place, sure be a frustrated, after that you might use battery saving tips which you read on the Internet. But unfortunately, battery-saving tips on the Internet are nonsense. We tested and checked what works and what not to run your battery for a long time.
One thing we want to tell you in advance is that we will not tell you whether you reduce the brightness of your laptop or reduce the resolution to 144P videos. You can use these battery saving tips and increase your laptop's battery life a bit more. There are blog posts suggest various tips including using a battery optimizer app, that's just completely useless
With all of the Outland shit out there, we could not resist testing most of the power saving tips to determine how many minutes those can save to you, and The result may shock you. Below are the methods that really work and after that, we've pointed a plethora of myths.
What Actually Going to save Battery
Below are the methods that really works, use them if they applies to you. Alos, you don't have to go too far applying all the methods, that will just make your user experiance worse.
Exit as many as Background Apps
If you're multitasking a couple of applications, such as Chrome browser along with Microsoft Office and a video player. When you close about all the programs, you can literally save up to 50% battery juice. Multitasking is a good way to increase productivity, but that comes with a cost —faster battery drain. So according to your uses, you should just cut down to half apps and work for longer.
Even Chrome Browser with 10 open tabs can suck a lot of RAM and so is battery juice. Try to keep minimum numbers of tabs. Windows 10 let users prevent apps (from store) from running in the background. Windows standard programs like OneNote, Skype can be closed from the taskbar (Right-Click exit).
If you use Microsoft Office, or other heavy programs consider using Google Docs, which is an online and Web-based tool that can do all sort of works including sheets and presentations. Bottom line: use the lowest amount of programs running in the background.
Turn on battery saver
The battery saver mode on Windows 10 limit the processor speed and background apps activity. To enable battery saver mode, click on the battery icon which is located in the taskbar and opt for battery saving.
If you have a habit to leave your Laptop quite often consider changing the screen timeout to the lowest. To do that > Windows Settings > System > power and sleep.
Also, If you're not doing any intense gaming, turn on the "Power saver mode" as well. Find that option under settings :> power.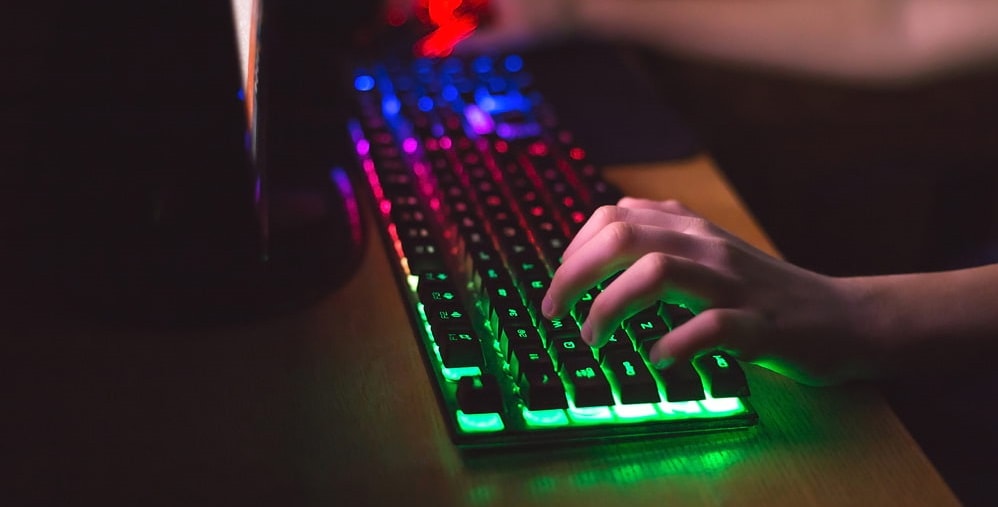 Dump the External Mouse/Keyboard
RGB peripherals look cool, and so they weight on the battery. I know this is sad not using those colorful backlit mice and keyboard. Save about +25%-30% battery just by removing RGB peripherals. Also, the simple backlit keyboard can drain your battery just around -20%.
Dim Your Screen
This is a simple logic for a long time, but what about it?
Keeping your screen at 50% vs. 0% only has 4% of the difference. So you better adjust your screen to an acceptable value, which won't hurt your eyes by making screen brightest or the lowest.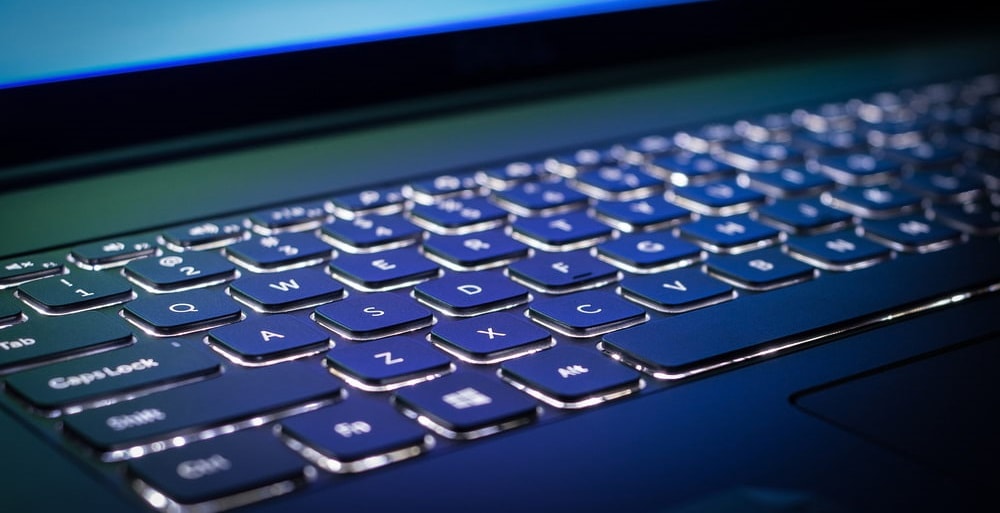 Dim Keyboard backlit
There is no point of backlit in the daytime, sure take a step and disable it (read your laptops instructions). It is official now that turning off backlit keyboard led us an average about +16% more battery juice, perhaps this will vary as per your backlit keyboard and battery capacity.
Use headphone
That's obvious, but it really hurts battery life. Use headphone instead of laptop speakers and save up to 10% battery time.
Streaming videos in low quality
When you're gifted with a high-speed internet connection, why bother watching videos any less than 2k (even 4k) quality. High-resolution streaming uses more battery and thus if you can revert the quality to, such as 480P it will gain you extra minutes.
Methods that sucks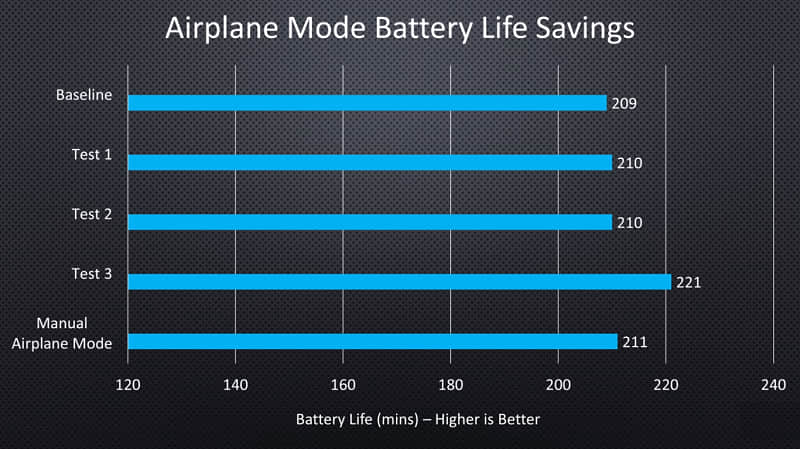 Aeroplane Mode
Generally, if you are working offline, then it is believed that your laptop will use less power when you enable airplane mode. We checked and found that even if you believe, it does not make much difference.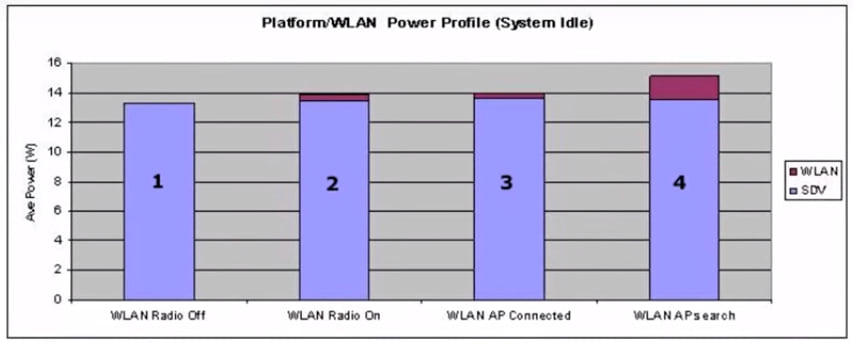 We also manually turned off WiFI and Bluetooth — the result was not very exciting.
Disabling USB Ports
I don't know how to put this, and this is entirely crazy if you ever do it. What's the point cutting power to the USB ports? Especially when they are not in use. I won't do any good, so you better not waste time.
Screen resolution
If you want to go to the bare minimum resolution to what? Save 5–6% of battery, I guess power to you. It can be a bit helpful if your laptop running at QHD, keeping it down to FHD or 1080p will add a few minutes to your battery life. If you want to go further, the low resolution makes things look weird.
Laptop Brightness
The brightness level of your screen affects your battery consumption but unless you're not a brightness sensitive person you've already set your laptop's screen brightness to somewhere between 0–50%, more than 50% sure drain your battery faster. But that doesn't mean the amount of saving from 100>50 is same as going from 50 to 0, that's doesn't make logic, but is true.
Disabling Automatic Updates
This world is United by the fact that nobody admires the automatic update, or let's just say "Forced Automatic Updates" for god sake you can stop it. But you must let Windows installed all the latest security patches, though WaanaCry wasn't infected Windows 10 that doesn't mean this won't happen again.
---
Disclaimer: The data is not accurate and tested on HP Spectre laptop, the result differ from other devices and as per your configuration.
---
These are the no-nonsense battery saving tips that actually works. Share to your battery savvy friends and let them know how they've been misguided. There is a pretty solid chance you will gain lots of minutes using, odds can be your laptop's battery needs to be replaced, or one can invest on a new laptop, which offers more battery life.
Top 10 — The Best Thin and Light Laptop (2017)
10 Best Lightweight Laptop Perfect for The year 2017