If you have been using Trello, TeamSpeak or some other kind of voice chat then you should probably know discord is the new destination. That's probably because it is the best team chat program for Windows and Android, you can also run it from a Web browser and can send invite link to your friends to add them to your server. It also tells what game your friends are playing and if they are online or not.
It's a fact that everyone uses a program in different ways, this also applies to Discord. Most of the people just do the usual things like text messages and voice talk with their team. But it can do more things, adding Bots to Discord server is an excellent functionality that adds value to your server.
Well, Discord is a free team chat program, something you should have if you're a gamer. It is easy to use and setup your own server to chat with your team. When it comes to adding extra features such as bots, it supports that as well. If you're wondering how to add bots to a Discord server, follow this guide.
Add Bots to Your Discord Server
Note: You should be the admin to manage the Discord Server. Also, you're required to manually enable the "Manage Server" option to the server.
Well, frankly speaking, this is easier to add a bot to your Discord server, but it can be tricky if you're doing this for the first time. There are tons of Bots available for Discord program.
Once you find the Bot you want to add to your Discord server, it's straightforward, just proceed as follows.
Login to discord website in your browser.
Go to server settings and tick manage server option.
Find a BOT to add, some nice bots we mentioned.
Click on add bot/Invite button.
Authorize by logging into your Discord account.
Are above steps not easy? Read step by the step instructions.
Log into Discord account
Visit the official website in your browser, and use the credentials to login into your Discord account.
Enable Manage server permission
Visit the server, and from the top-left side, click on the icon and select "Server Settings" from there you'll have to enable the "Manage Server" option.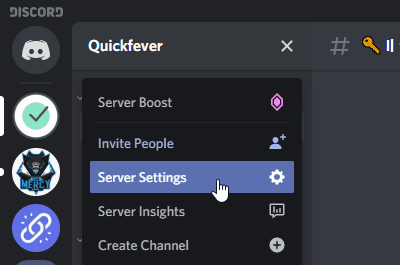 Once you are in the Server Settings navigate to the Roles tab and tick the Manage Server option, additionally you can enable the other permissions as well.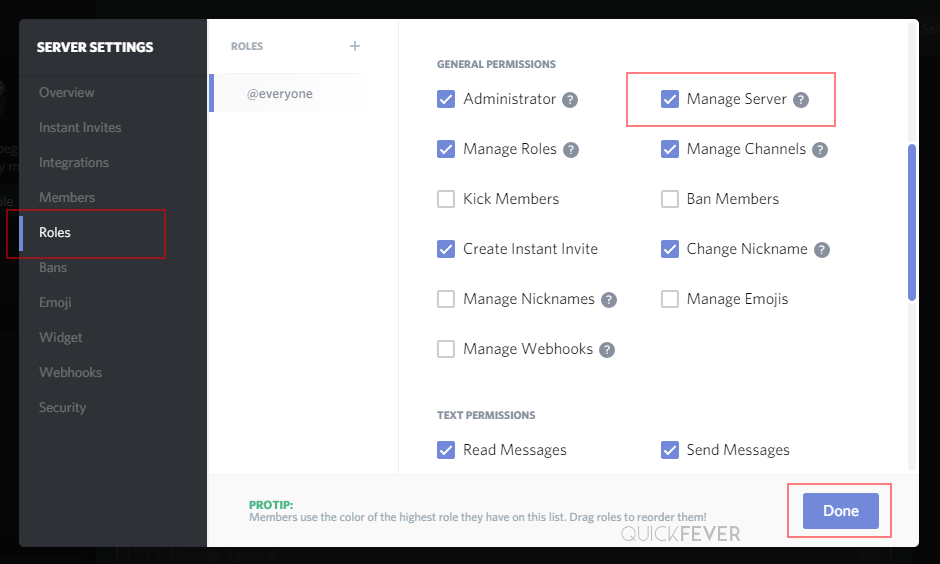 Authorize a Bot
Visit a Bot collection website These kinds of site offer tons of Bots you can add to your Discord server. Or check our favorite. Simply find a Bot (that you're interested in adding) and click on the Add Bot to server or Invite button. Remember you'll need to login to your Discord account to interrogate the Bot to a Server you own or manage. That is because you'll have to authorize a Bot before adding it to your server.
Once you click on the Add bot to server or Invite button, an authorization page will open, simply select the Server" (as I've chosen my server named "QF") and click on the Authorize" button.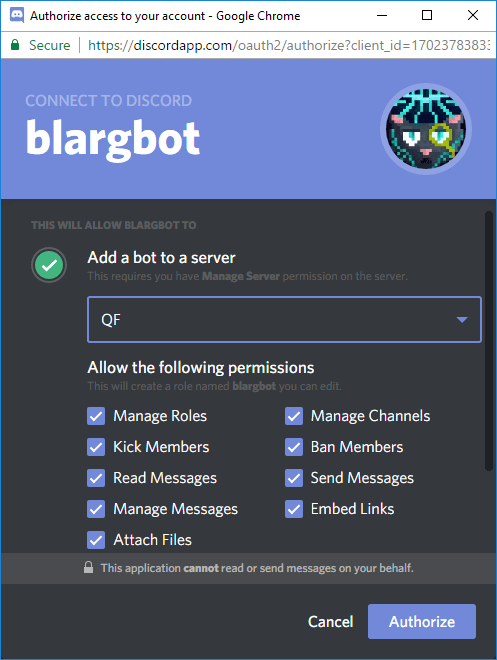 That the basic way to add Bot to your Discord server, well it's a pretty easy guide compared to adding a Bot to your server which is hosted on Github or custom server. I made it very simple to add bots to Discord Server.
It's done.
---
Easily Add a Bot to your Discord Server
Eventually, you'll figure out that some of the best bots are hosted on Github or similar platforms. Adding them to your Discord server is a bit more complex, but that doesn't mean it can't be done. We're coming soon with a full guide.
So now you have a wide range of Discord Bots and knowledge to add them to your Discord Server. We've added some links where you can find a collection of tons of discord bots. Hopefully, you might end up having an amazing bot added to your server, isn't that great. Finally, Discord is the best yet team chat program we've ever seen. The interface is impressive, and it's easy to navigate. You should use it to step up your game with a smooth voice & text chat. Crystal clear voice, multiple servers and channel support, mobile apps, and more. Get your free server where you can add tons of Bots for your preference. Bots are fun unless you don't know how to make use of them.
I hope this helped, now take a breath and find some bots to add to your server or channel and do more with your friends while playing games.