Maybe you've used an FTP or SFTP client before or maybe you're looking for one which should meet all your needs. We've reviewed many of them and picked the top ten FTP clients you can use on Windows computers, and a few more when you're seeking more alternatives.
Free FTP/SFTP Client
SFTP is the secure version of FTP and it works over a secure shell data stream. It keeps a high level of data protection after connecting using a secure connection.
When it comes to accessing or editing files on your server, maybe you need to access or manage your WordPress website's files, and with an FTP client, the process is straightforward and very simple. An FTP client comes in handy when you have to deal with your server, your hosting server, or manage your cloud storage account, a good FTP client can save your time. Fortunately, these days finding alternatives is easier, and google searches away. But we've not mentioned the overrated (not always) client like FileZilla etc. Instead, we tested those who are living under the rock and ready to breathe on their computer.
---
1. CyberDuck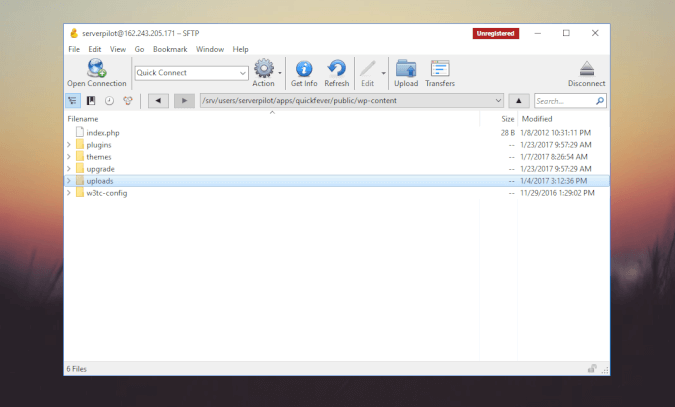 The advanced, free, and with lots of features —Cyberduck is our favorite FTP client, psst! It also supports SFTP, Amazon, WebDav, and around 10 more connections including Google Drive and Dropbox. You get all the unusual and pretty much everything you ever want with an FTP/SFTP client. This website runs on cloud hosting powered by DigitalOcean, and from the Day I used this client, I never looked for an alternative, and there is no reason to dump it and use another FTP client. But that depends on person to person. Talking about features, it has all those basic and even more like editing files using your favorite Text Editor (Notepad or Notepad++) and changing file permissions. It is available for MAC and Windows operating systems.
Note: The only problem I faced was when I slowly double-click on a folder to rename it, and it may sometimes consider this a folder opening action that causes the program to crash.
---
2. SmartFTP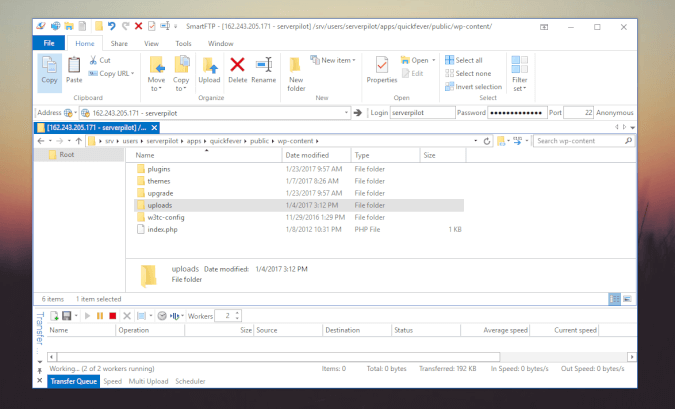 At first glance, it would seem that you are using a file explorer of Windows 10. But in reality, it is a very good Ftp Client that supports multi-windows, history, and sort of other necessary and even useless. So many buttons may annoy you, and from my perspective, it's probably not a user-friendly client. It comes with a 30-day free trial. A very familiar look (as the interface is like what we see on Windows Explorer) makes the possibility that working on it would be easier. Along with many connection types, it supports SFTP, Telnet, ssh, and storage like one drive and Google Drive.
Talking of Interface and the features it gives the best of them while it might be a little overwhelming for a new user (like me) to play with all those buttons it does have.
---
3. sFTPClient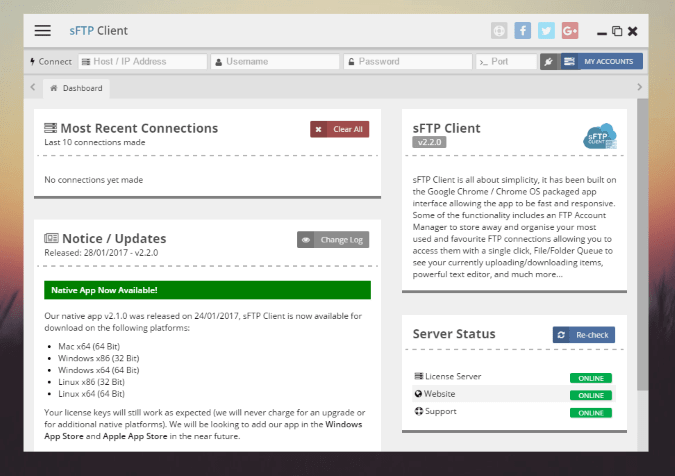 It's a less powerful FTP and sFTP client that run on Chrome (extension) and native application are available for Windows, Linux, and MAC OS. I didn't try its native applications for Windows, but I installed the Chrome extension which is around 3MB in size. You can simply enter your SMTP details and access your server files right from your Chrome web browser. There will be all simple and necessary actions and features. Hopefully, if you do like Google Chrome extensions, this is recommended, sFTP client
---
4. CarotDAV
It looks like this simple WebDAV supports even the older operating system from Windows 2000 to Windows 10. It also supports FTP, Amazon, and tons of other file storage services. The interface will remind you of those Windows XP icons and along with the lightweight installer it comes will all basic features, such as Edit, move, copy, rename, etc. CarotDAV is super lightweight and also comes in a portable version which is less than 2 MB, but that doesn't mean it has all the features.
---
5. WinSCP Lightweight FTP/SFTP client
Another lightweight/standalone FTP or SFTP client for Windows can share site settings with the Putty (A ssh client). It provides a graphical interface to deal with files and folders on a server and has a similar interface (if compare to SmartFTP) but a lighter solution for those looking for an easy way.
Install (Various OS)
---
6. Coffeecup Free FTP
It is a hell combination of simplicity and features, the program supports windows 10/8 and 7. A user-friendly interface that will not take any longer to get used to it. The Pro version comes with a built-in HTML editor that makes writing code directly to your server files super easy. It also comes with a bookmarking feature that you can use to pin directories or services and access them quickly for the next time. Most of the features are available in the free version of the software, and the Pro plan comes with code completion features that we talked about earlier in the beginning.
It is a multi-window interface that makes it possible to view your computer files and your server files at the same time and transfer files between them. There will also be a terminal feature that may help you deal with SSH-based servers, so if you want one client that supports multiple FTP/sFTP connections and an SSH terminal, this can be a game-changer for you and save a lot of your time. It also has some shortcut buttons, for example, the "Archive" button can create a backup of files and store them in a ZIP or RAR format, a nifty way to backup your site data or servers.
Install (various OS)
---
7. Transmit (for MAC)
The team recently launched the transmit 4 which comes with a brand new look and tons of new features. It supports file transfer from one server to another, so if you are dealing with more than one server it comes in handy. It can also send SSH commands that again make it even more powerful (sorry Putty). Having a twin-turbo engine makes transferring smaller files ultra-fast maybe that's what you need, and also supports multi-connection and helps do things quickly and faster. As for now transmit only support Mac OS operating system, umm bad news for Windows users.
Install (Mac)
---
8. FTP Face
Ultimately open-source FTP client-hosted over SourceForge and supported multiple operating systems. It comes with built-in tools to play audio and view images, or even you can GZIP compress in one click. While it is a lightweight gtk+ based FTP client that doesn't mean it could not provide advanced features like a multi-window interface and task manager. Again it supports FTP commands directly from the interface without digging into anything.
Install (Windows, Linux, and MAC)
---
9. And FTP
Smartphones are taking place all over the world, and now they are capable of doing great kinds of stuff. FTP clients are not limited to computer operating systems, so it's we will nice if you can access your FTP server on your Android phone and the go, anywhere and anytime. And FTP is a mobile app that can do the same operations you could do on a real computer.
Install (android)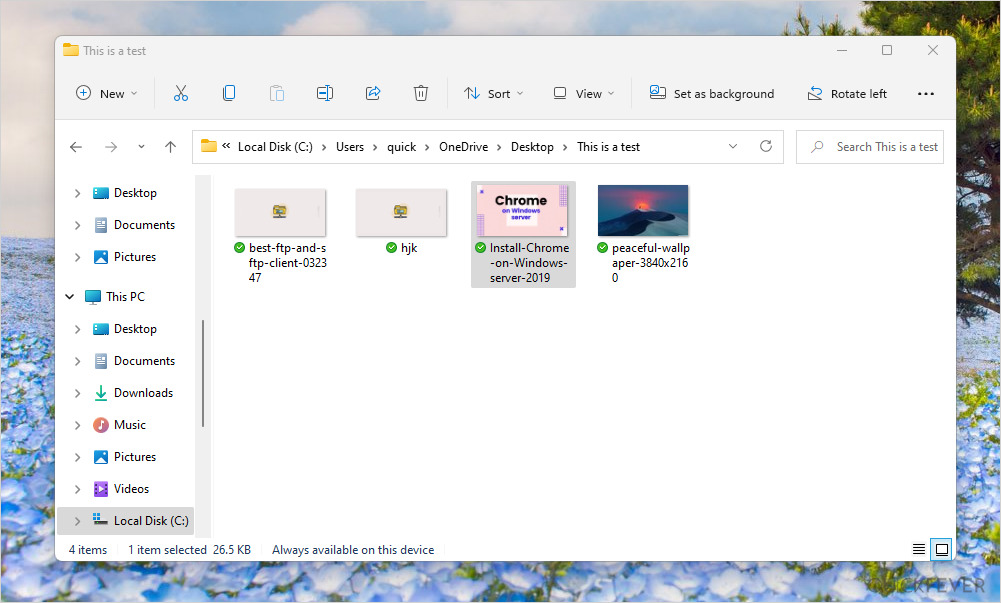 ---
10. FireFTP
Finally a Firefox addon to bring the ability to access any FTP server inside the Firefox browser. For sure Firefox browser supports various operating systems which also means you can install this add-on on multiple operating systems. You will need a Firefox browser to use this FTP client. You might know that Firefox officially offers a total of five extensions but recently due to a quit they're retiring four of the extension, and they won't be able to install from the next year and the same month.
Install (Firefox Browser)
---
11. Web-Based Clients
Unlike setup-based programs these clients are web-based so there is no need to install anything on your computer. With just a web browser, you can access your Ftp account on the go and manage or start editing files right from your browser. Below are some web-based FTP clients mentioned.
Perhaps the best, and fast FTP client is CyberDuck which supports many other connections such as SFTP (ssh based FTP), or even some Cloud Storage accounts. Its simplicity and usability make it stand out from the competitors. If you're looking for alternatives you can check CarotDAV, which is even simpler and does the job all the time. The ones mentioned on this page are more suitable for establishing an FTP or SFTP connection, and there are more powerful clients are available if you're just looking for a Google Drive client (like Insync). Also, when you're dealing with an SSH-based FTP server and when you're master with commands Putty comes in handy as it is a lightweight and click-to-open tool available for Windows. But as it is solely based on coding, you may want to dump and use
There are more niche-specific clients out there, if you feel something is missing in this article, we'd love to talk about it.
Personal Note: I was trying to install WordPress on DigitalOcean Server, but by default they lock the WordPress setup behind a password that can be changed or removed using an SSH client like Putty, I wish there was something easier to do it, so I took help from ServerPilot to create a server and install WordPress on it, and hopefully after than accessing the server using an SFTP client "CyberDuck" made it easy to manage the site's file directly. Some hosting comes with built-in FTP managers but they always do not meet your expectations.