Linux is no anymore only-for-geeks playing platform. Operating system based on Linux became more elegant and user-friendly — such as Mac and Windows. The most widely used Linux Distro is the "Ubuntu" which is a Debian derived. Here we'll talk about some of the best Linux distros — each one a customized and different, in terms of UI and functions. The official Debian builds are the non-commercial and supported by a community of developers. Linux distro is mainly Debian based and derived is the appropriate term.
You may be already tried Ubuntu – over and over again, the interface is almost simple for a normal user, it gets updated once in every six months. Since it has the largest segment of users; the builds may not suit you. Or even you did like the Ubuntu's interface, and you might get bored after a couple of days. Note that the aim of Ubuntu was to build an OS to make Linux easier to use and get-used-to-it. Some people like it and lots people hate it. It comes with standard sets of applications such as the lovable Firefox browser, Thunderbird for emails and transmission to deal with torrents.
Here let's briefly wrap up some of the popular Linux-based OS, we're not discussing them here.
Debian: Godfather, Open source, stable, do not get updated frequently.
Fedora: Bleeding-edge Linux builds, always latest, unstable, no-long-term-support.
Ubuntu: Much simplified.
Lesser-Known-Top Linux Distributions.
Since we know about the Ubuntu (the Simplified, and overrated) and the Debian (Stable-again-simplified) here are some of the best Linux distributions you can try and fall in love with Linux again. Even for the first time. We'll start with good-looking and rich-features wise operating systems, then lightweight Linux distros.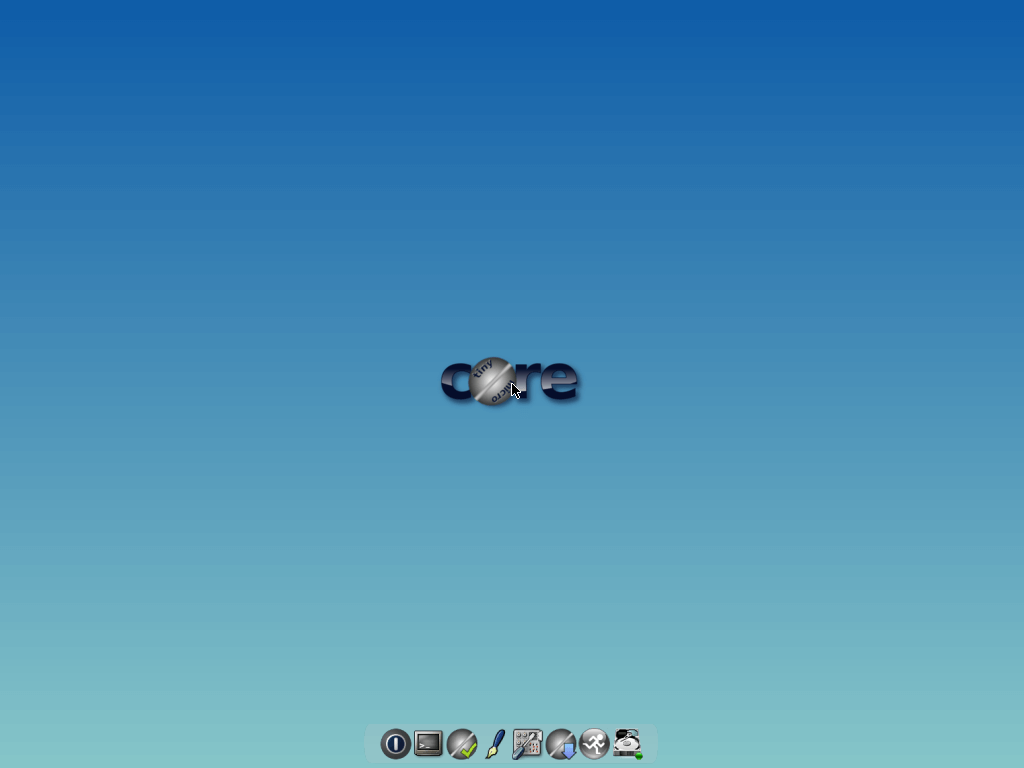 A lightweight operating system, use it when you believe your computer is at its last days, or much older to run a Windows 10 operating system, good options for the reader who has an old laptop lying rotting in the storehouse. I tried to test it on my 64-bit HP computer, and it didn't boot, maybe my BIOS wasn't able to detect it. But it should work for you.
Puppy Linux
Another very-light operating system mentioned already in best alternative operating systems. Both 32-bit and 64-bit editions are available with a super lightweight ISO file size around 200MB; it won't require many resources. Even 200 MB ram would be much to handle this distro.
Puppy Linux / Other lightweight operating systems.
Ever since the computer is evolved, so is the operating systems. Now there are plenty of operating systems you can choose to run on your computer earlier we have covered some top operating systems and operating systems for a computer with less resources. These days you don't have to worry about if Windows isn't working well with your computer. Now so that you know you can even install a full-featured Android operating system on your computer.
It is very obvious that most of the lightweight operating systems are based on Linux. We have already covered top Linux distributions since they require moderate level hardware to run well, it's no brainier to use them on an old computer or laptop. That's why people need these fast and lite operating system.
Well if you're having a hard time with the operating system on your computer, perhaps you could try these lightweight operating systems for your laptop or computer.
SliTaz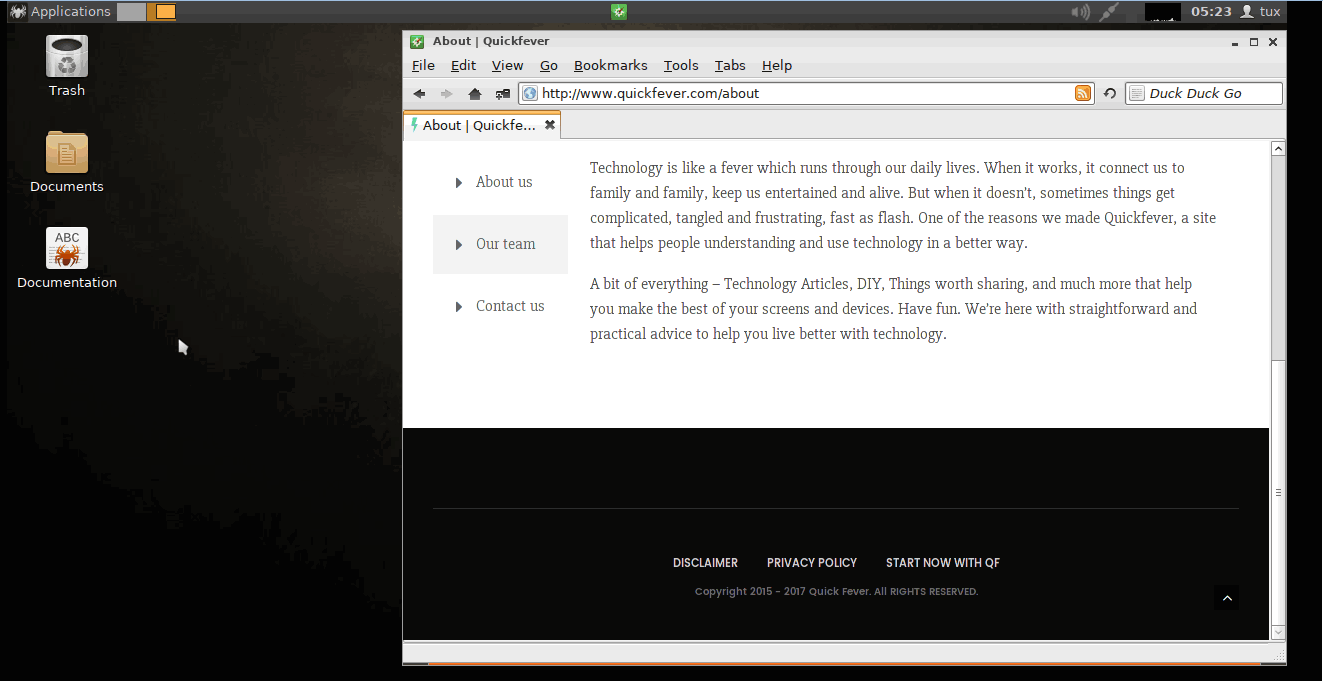 Its base version need only 48MB of ram, while the default core version uses up to 192MB of ram. Unlike other, it also supports 64-bit machines and Raspberry PI. I tested the amd64 version on my laptop, and it really worked, and it has all the basic tools and accessories.  It also comes pre-installed with Midori browser, so you can browse the Internet easily and without having to visit the terminal. Also, plenty of other programs is also bundled that makes doing things easier on the computer, whether it's viewing photos or playing music.
I downloaded the 64-bit ISO file it saves on the computer as .EXE file but anyway you can just Drop that file into RUFUS tool and create a bootable USB media. You can also use a Virtual Machine to boot into this operating system and then create Installation media by going here Application > System Tools > Create a Live USB. If you've used Ubuntu or any major Linux distribution, you would have absolutely no issue shifting to this little Linux distro. You can download the Linux distro using the link below, and it's available for 32bit, 64bit and also for the raspberry pi.
DabianDog
DebianDog is a small Debian Live CD shaped to look like Puppy and act like Puppy. Debian structure and Debian behavior are untouched, and Debian documentation is 100% valid for DebianDog. You have access to all Debian repositories using apt-get or synaptic.
Xenial DOG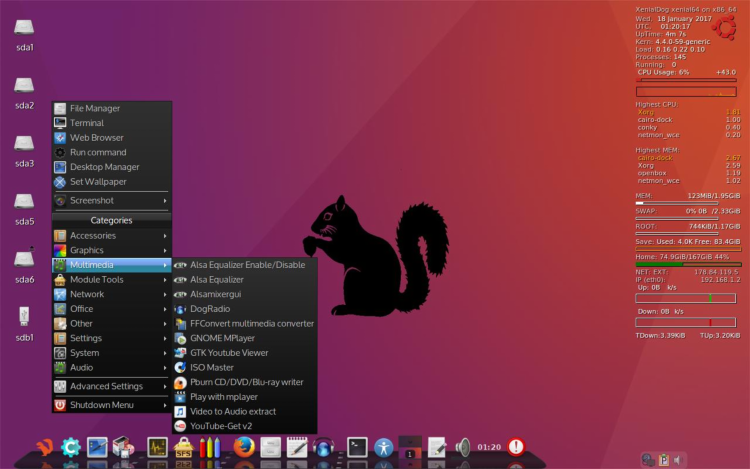 Very similar to DebianDog, but with the difference that it's Ubuntu based. Full access to Ubuntu repositories by using apt-get (from the terminal) or from Synaptic Package Manager (GUI). So basically you can do everything you could ever do with a typical Ubuntu operating system. Also, on the desktop screen, you'll get all the useful information about the computer in a glance.
Nano Linux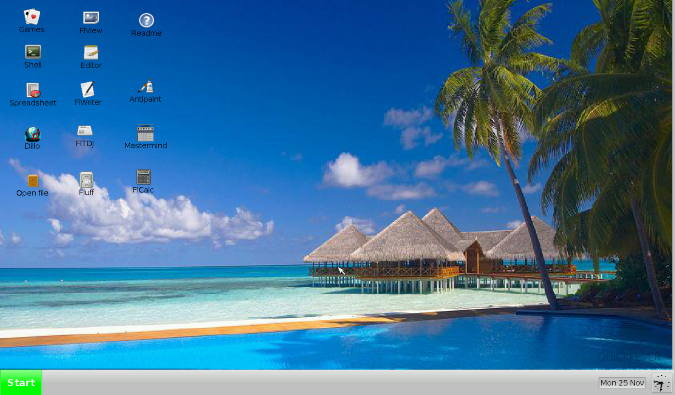 Nano Linux is another light operating system you can temporarily boot from a USB drive. Even in appearance, it was not very good, but concerning the lightweight operating system, it's right. Windows XP style Start button and you get to see a simple taskbar, you can see the date and time on that.
Feather Linux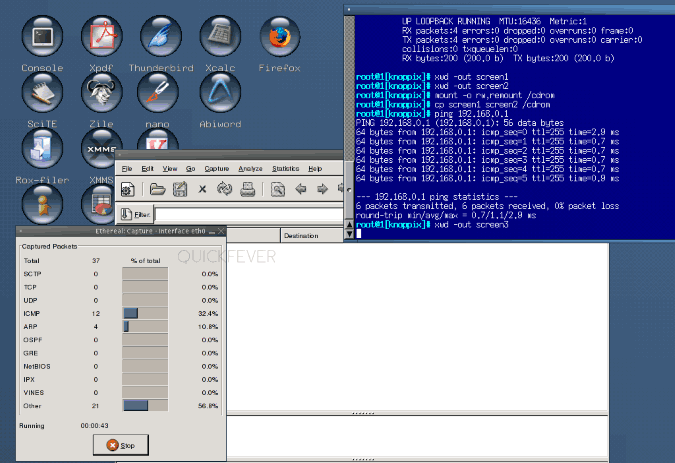 If you think your computer is damn old to run a Windows operating system, consider using this Linux distribution which is very tiny in size and runs on almost any computer even with low resources
Damn small Linux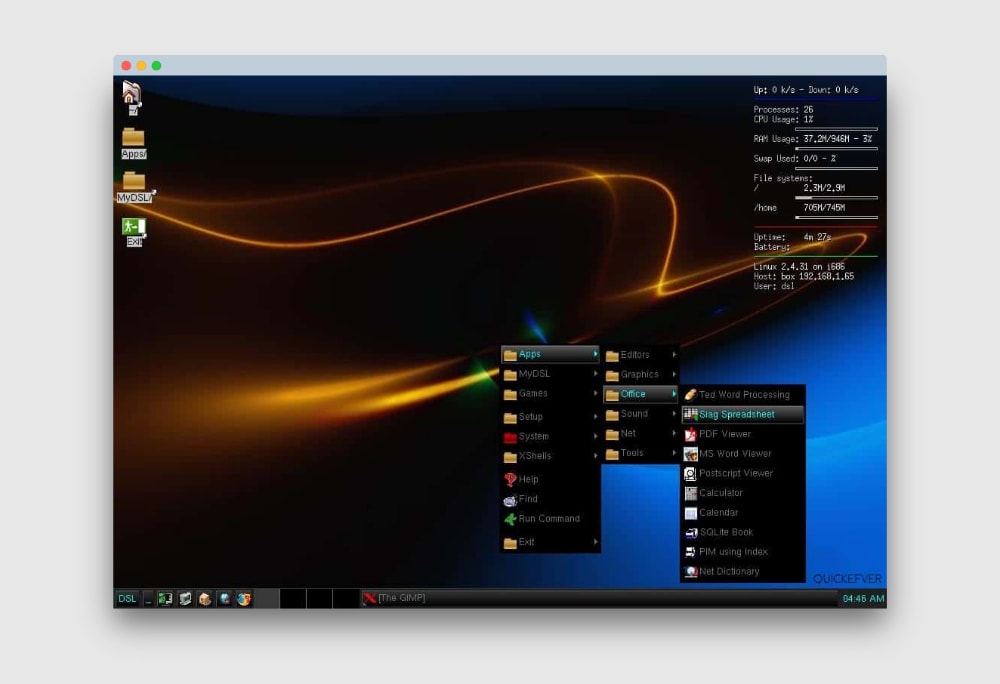 Called as DSL, it's lightweight operating system based on Linux. As you know most lightweight operating system are based on Linux. You can either run it within the Windows operating system or install on a hard drive to make it a full Debian OS.
Slax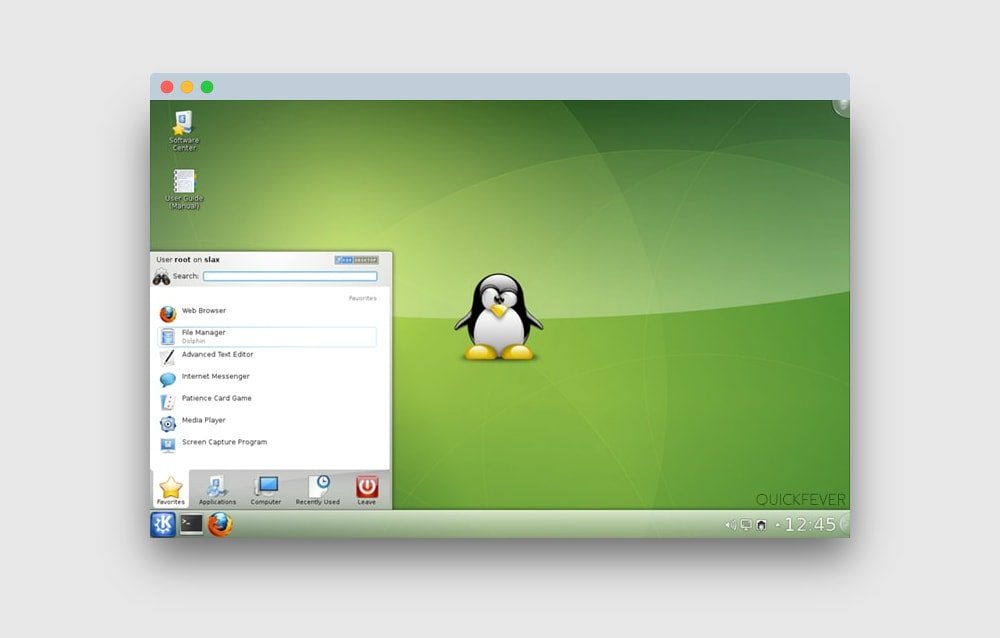 Slax is super and easy to boot using a USB, and it doesn't require many resources.
These were not only the less resources hungry but also are very tiny in sizes. The normal Windows operating systems, you get to see a Start menu. From where you are able to open apps quickly.
Easy Peasy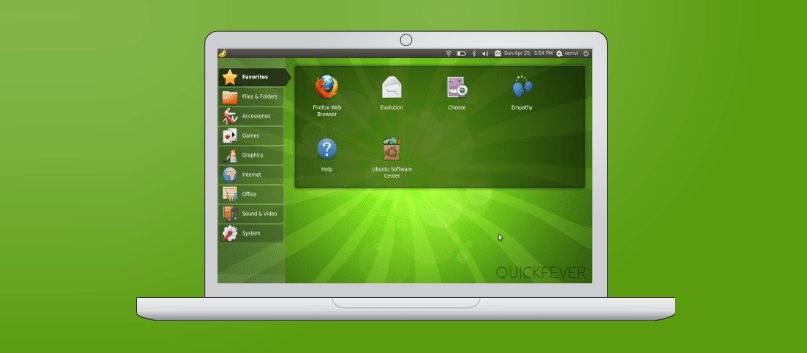 Formally know as Ubuntu-eee, the ISO file is around 800+MB that you could use to make bootable media drive. And be confident that it is open source operating system can be installed through the Windows installer on a USB drive or hard drive. This Linux distribution is designed to reduce power consume as it does require fewer resources, so you do not have to charge your laptop very often.
Puppy Linux
I use linux for risky business. My laptop runs on Windows 10, but sometimes linux comes really handy, like for recovering files, creating some virus proof exFAT partitions and a lot of other purposes. Plus, Linux is awesome. It's so much fun! Out of these, I've used slax, puppy, ubuntu, damn small Ubuntu is better of these, but considering practicality, ill vote for the puppy. Because easy to boot from a pen drive and get it out of the way once the work is done. Excellent built-in packages, quick and easy and large app support. I love puppy — FARHAN MILLAT
Lubuntu
The lightweight version of Ubuntu, in disguise. It is capable of everything you could do on a typical Ubuntu Installation. As you might have to know the Ubuntu requires a 2GB RAM and much resources to run fine, but Lubuntu is lightweight and runs faster while having almost all the capability of Ubuntu.