Something is on your mind and you thought you'll remember it, no matter how hard you tell yourself not to forget but more likely everything will vanish away after a couple of hours. Some people may have a habit of remembering things by writing them on paper, these days nobody wants to carry pen and paper with them. Smartphone and computer took that place
If you think that you will remember something without writing it to somewhere, you'll probably end up forgetting that you had to remember something that you forget now. Find full-featured extensive note-taking apps that can save anything from the web and help you be creative and remember things. This is a drill-down of fast and best note-taking apps.
Best Note-Taking Applications to use in 2020
On this page, you'll find our favorite note-taking apps. Writing is a process and lot of people not like the simple notepad tool to write. I'm sure about me. About you too. We got you from this page you can pick and try from any of these mentioned note taking tools.
let's begin the countdown.
Why: Multiple device support, cross-platform.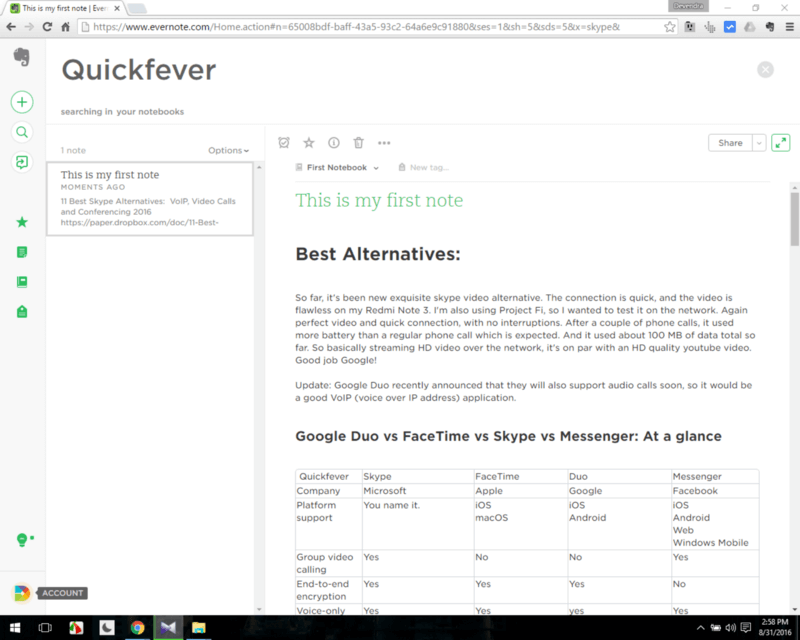 Evernote is very hyped if you search about, even some laptop manufacturers such as HP laptop comes with Evernote pre-installed.
If you are a student who has to submit several assignments or a writer who want to write distraction free, Evernote is one of the famous note taking application available for every platform — plus seamlessly sync to all the device.
So if we compare something with Evernote or use the Evernote alternatives term, that all is because of its popularity.
Why: best sync almost real-time, text-only, markdown support, mobile app for all major os.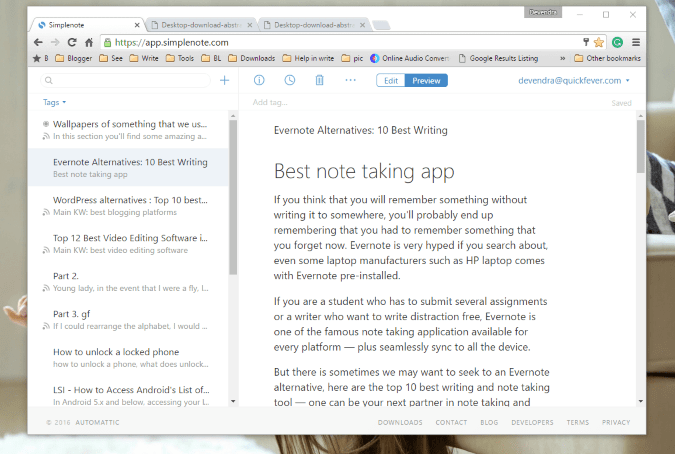 Simplenote is the finest pure interface layout with real-time note sync to your other devices. Again SimpleNote offers apps for all device platforms so that switching devices won't affect anything. If you open simplenote on 2 devices side by side, you'll notice that as soon as you write something on first devices — that will instantly sync and will appear on the second device. You" also get some features like collaborating, sharing with peoples you want.
Why Simplenote: Even with simple functionality and interface, Evernote is our favorite note taking app. Trust wise it created by the Automattic folks; You know the same who launched WordPress, for the reason alone this text-based writing app can be an Evernote replacement app easily.
Pricing: Free, Forever. However, they may soon have a premium plan with some nasty feature update.
Why: Browser based, Android and iOS app, rich text formatting, support annotations.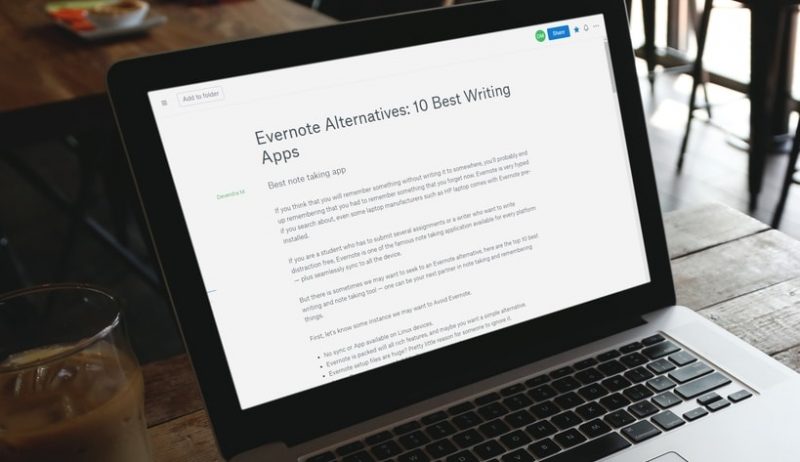 DropBox Paper beta feels comfortable to write; It got a couple of cool features that really help if you're in a team environment. The beta is free for personal use. You can add images — even from the clipboard, files from Dropbox, and enrich it with list point, table and check boxes. It also has the word count and word history, making it possible to track changes and revert to an old version.
If you work in a team, you can share a document link with them, and they can edit the document at the same and-and an annotation will let you know where they are working. You can use collab with people's, assign them tasks, mention them in any document to ask them to do some task. It is a very helpful tool to manage a team. Thus it is better than Evernote in above instances.
Tip: use http://dillinger.io/ to convert exported markdown file (from Dropbox paper) to HTML or styled HTML. I started writing a post on SimpleNote, and somehow I finished DropBox Paper.
In the Image: 10 Screen Recording Software for Windows.
*Dropbox and SimpleNote similarity: *both supports export to Markdown, and you can export all notes at once as in zip format. Android app is available for both SimpleNote is much lightweight.
Why: Google product, voice dictation, mobile apps.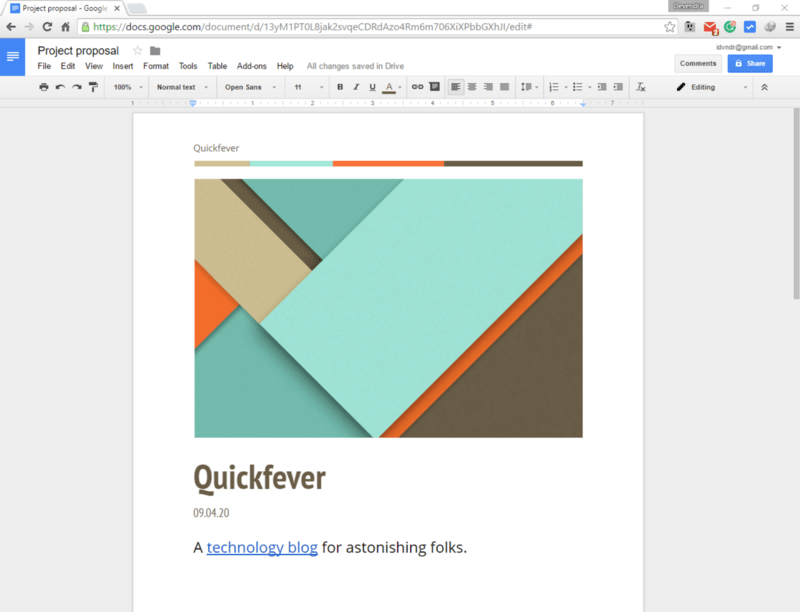 Google Docs? Is completely different that Google Drive, some people may relate it to each other. With Google Docs, you can write and can enrich with images, with voice diction that may help you save some time writing. It also has voice typing that helps you write longer contact without pouncing on the keyboard. Especially writing a document with voice dictation Can assist you in Boost your writing as well as improve your English speaking accent. Google Docs is undoubtedly one of the best Evernote similar application.
Why: Microsoft product, onedrive integration.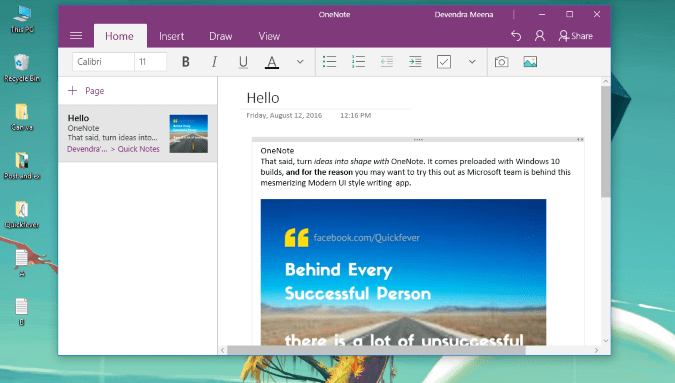 That said, turn ideas into shape with OneNote. It comes preloaded with Windows 10 builds, and for the reason, you may want to try this out as Microsoft team is behind this mesmerizing Modern UI style writing an app. It has all the features like that text decoration, adding images, several cool features to insert something and draw using your mouse or touch screen. While OneNote is Evernote equivalent and also offers many options which make it stand good, besides the User Interface is not elegant, my opinion, though.
6. Google keep: To-do lists and Notes
Why: Listicle/grid format, better sync, material design, image upload, cross platform apps.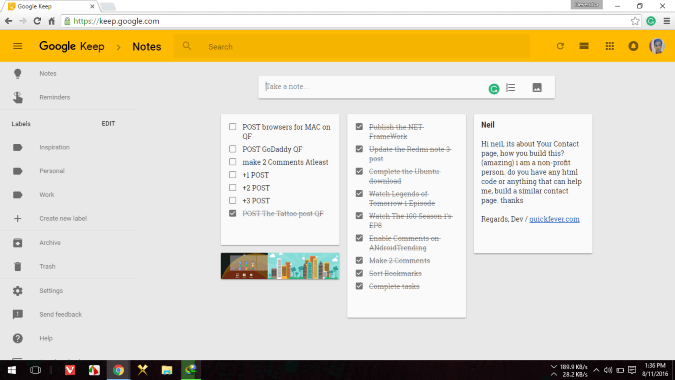 Google Keep is — somewhere between complex Evernote and basic Simplenote. It is created to take photos, lists, and to-do list. Taking longer notes with it is simply not recommended. It is a cloud-based note taking service meaning you can access it from everywhere with an Internet connection, and it does support various platforms as well.
Why: Web based, rich text formatting. Pricing: Start Free, $30/month for a 5 people team.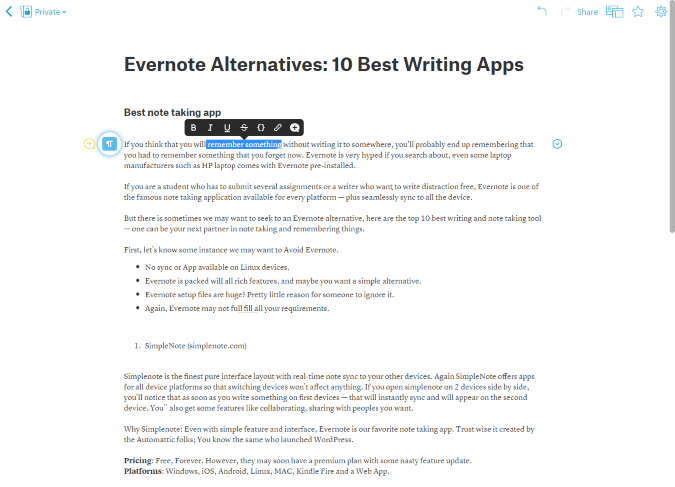 QUIP is another place where you or your team can write, edit, discuss the stuff that matters to you. Similar to #2, #7 it has similar text formatting options, and YASS — export notes as Html. Markdown, pdf, doc and latex format.
Why: Web based, text formatting options at top.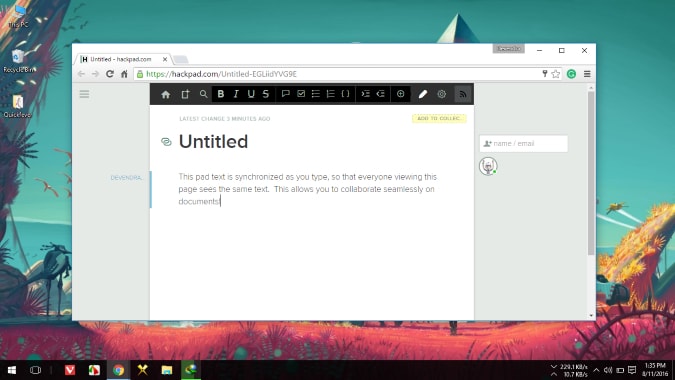 Hackpad is — The Dropbox Paper, which is completely redesigned and backed up with new collab features. While the old HackPad is still accessible and still an excellent Document writer tool, it also supports adding images from PC, clipboard, and text formatting options. Talking the user interface is haven't changed from last year. Adding other people's via email and let them edit your document is still in this tool. If you want to try this tool, that's recommended, but I will more advise you to switch to Dropbox paper.
Why: markdown support.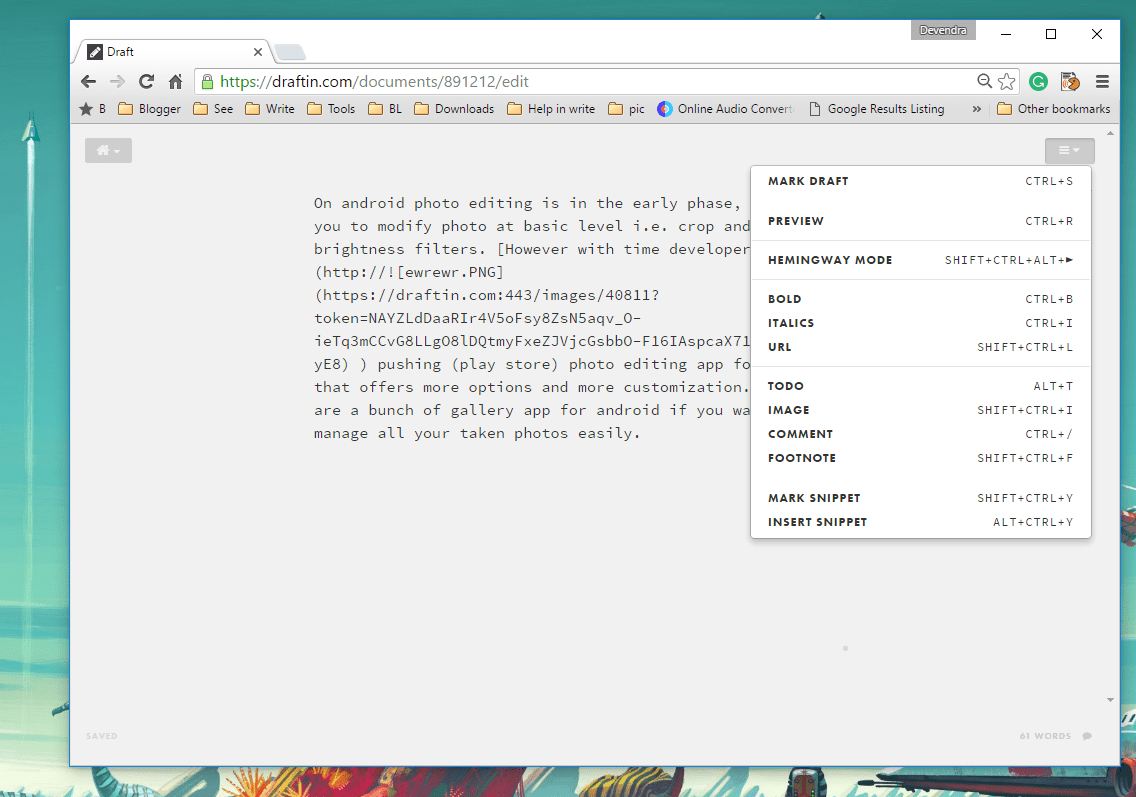 It is a simple and has inbuilt Hemingway writer addon that let you analyze and give suggestions to make your document ever better and easily understandable. It does support Markdown, but you have to leave the page to Preview.
10. App Based note taking apps
Note taking apps that are only for mobile operating system specific such as android or iOS.
10.1 Apple Notes (iOS)
Note taking app for iOS devices, but you can access it using a web browser by signing with your Apple ID. If you don't have an Apple device, don't waste time trying to use this note taking app.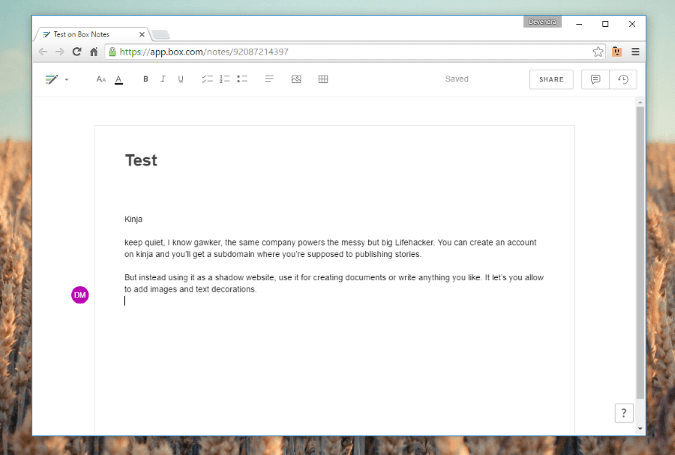 Apparently, I think this is another fine online collaboration tool. It has basic functions, text styling, list for instance. Quick links to share documents and revision option to track all the editing.
Pricing: Personal free, personal Pro $11/5 /Mo. Business plans from $6/mo.
12. Secure Note-taking apps
There is some alternative which may not have magical features instance of paper and google docs, yet the developers believe these are the top secure replacement apps.
12.1 Turt
turtl.it Available for Windows, IOS, Linux is a secure replacement to Evernote.
12.2 Paperwork:
paperwork.rocks is similar to SimpleNote, and you just have to host it on your server, it is a secure Evernote alternative, all of your data on your own servers. •••
Hon'ble mentions:
Some more apps like Yojimbo, DEVONthink, and GingerLabs that didn't make a place in this list and in best Evernote alternatives 2016 edition. •••
Most of the writing apps allow sharing the document with other, let them edit and sync in real time. Moderate internet speed is all you need. Thanks to developers that most of the writing/ document calibrating apps are free. These are the best note taking app you need to use from today to write on the internet. Who knows, you may find your next note taking app to manage all your writing after reading this post. So which one app you are using to writing documents and collaborating with your team? That's all up to you. Good luck and keep writing.