From the beginning Microsoft allowed to customize the Windows 10 as per a user needs. In this case the taskbar is somewhat customizable ins so many ways, it can be transparent as well. But having translucent Taskbar is something Windows 10 Doesn't allow. For the reason a user created a tiny program that can make Windows 10 Taskbar translucent or in other words 100% Transparent. It will look like the below pic.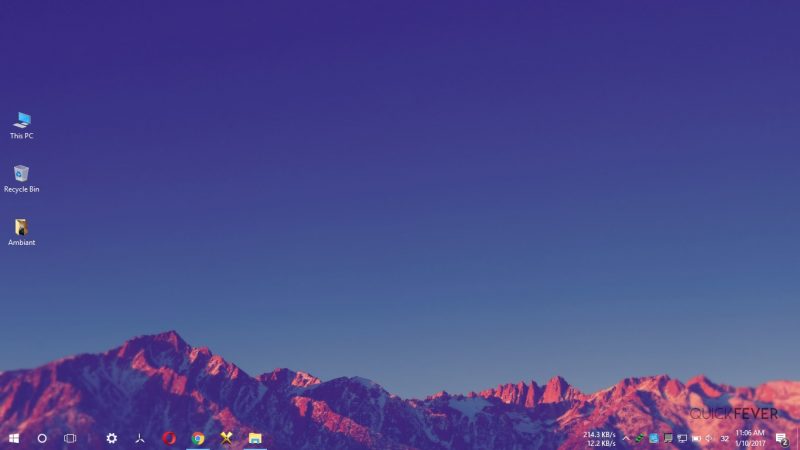 As you can see my Windows 10 Taskbar do not have the Cortana Search Bar, It's actually there but in form of icon instead of full search bar. At this time it won't make Cortana search bar transparent, so you should hide the search bar by right-click on the Taskbar and select Cortana > Show cortana icon or hide.
All you need to open the TranslucentTB program, links at the bottom and your Taskbar will turn into translucent and trust me it looks amazing. It may not look that good with all wallpapers, so you probably set a wallpaper that looks amazing with the translucent Taskbar.
How to stop?
Open Task Manager and lookup for "TranslucentTB.exe (32-bit)" and end the task, after that the Taskbar remain the same so you have to press the Start button or click the start icon, it should be reverted to the old Taskbar Settings.
How to make taskbar translucent permanently.
Do you just have to copy the program in the Startup folder which you find at the following address.
C:\Users\USERNAME\AppData\Roaming\Microsoft\Windows\Start Menu\Programs\Startup
Also you can quickly go to the startup folder by Win+R > type "shell:startup" and bingo. You can see the program in the Taskbar > Startup, from there you can manage it.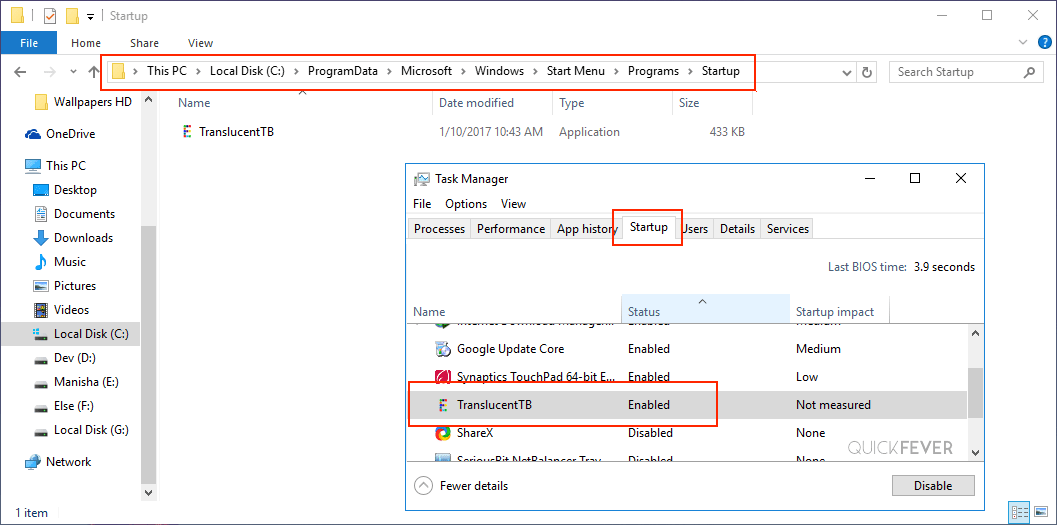 For last few month folks over internet found a registry edit to make the taskbar more transparent but when with those changes the taskbar doesn't look 100% transparent ot translucent. Thanks to ethanhs who has created this little app to make windows 10 taskbar translucent, his github repository is here.
Translucent Taskbar program (Link removed)
Note: Google and some antivirus reading this app as a virus.Thus download link is removed.
Via AddictiveTips