Change taskbar color windows 10
This year Windows 10 is full of surprises and new features. The taskbar has been much evolved and got a few new things to play with. We'll talk about that separately in this post, but first I'll demo you how to change taskbar color in your Windows 10. You can customize the taskbar color of your choice. Let's see how to change color of taskbar in Windows 10 — step-by-step.
How to change taskbar color windows 10
Go into Settings.
Right click on the taskbar and click on "Settings" to open Windows 10 Settings. This will take you directly into taskbar settings. Otherwise, you can access Settings > Personalization > Colors.

Changing taskbar color
From the right side click the "Colors" tab and untick the following "Auto pick an accent color." Accent color means the selected color will be used throughout your desktop elements such as in taskbar, start menu and title bars. (You can directly tap on a color to change the taskbar color instantly).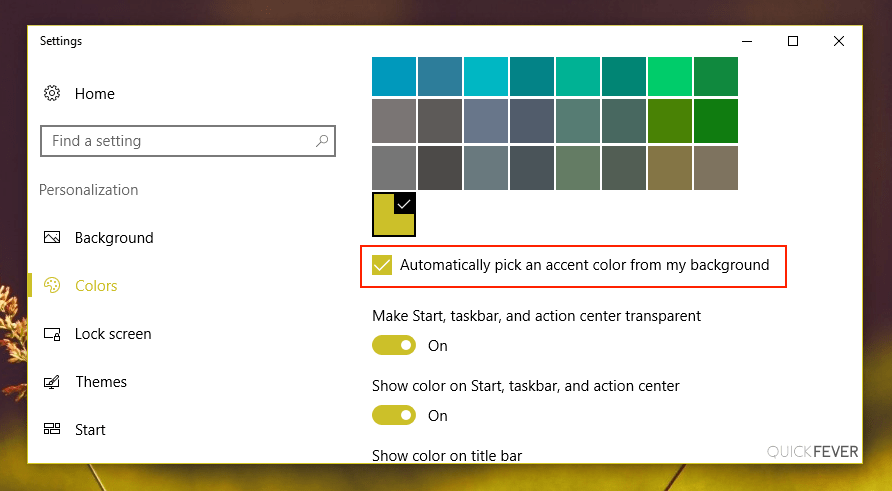 Now click a color of your choice, I'll select the Blue color, you can pick any. To change windows 10 taskbar color just tap on any color box, you can also see a preview inside the settings window. Try a few colors, and once you satisfied pick an accent color. Please note you'll have to pick a color from the given color options, all the colors are kind of Flat UI, so most of them will work just fine for you. But that's your call to make.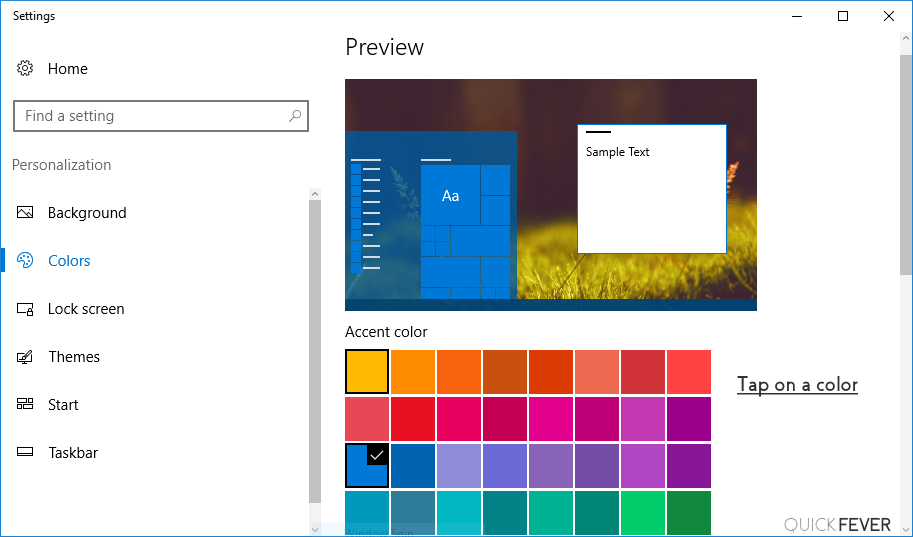 (Optional) For some reason the color change doesn't apply to the Taskbar, scroll down and find this option and make sure to turn that on. This actually enables the color on the taskbar. If this option is turned off, the taskbar will have the black color, which I don't like as it's very odd to me. Find the option "show color on start menu, taskbar and…" and toggle it on.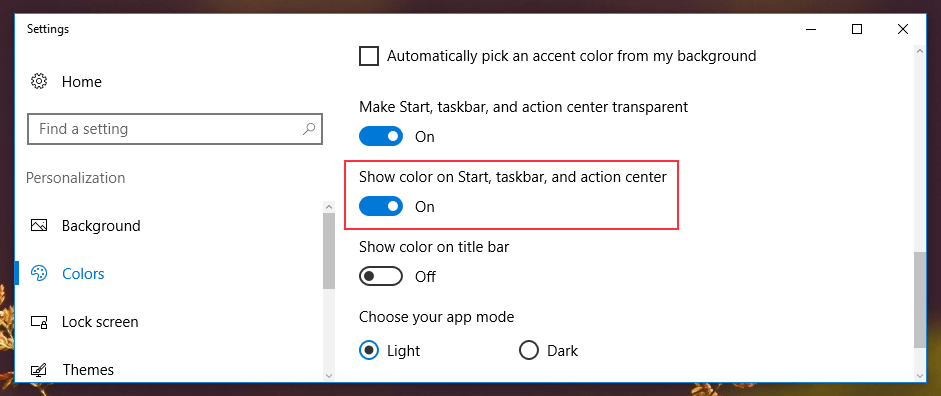 Here is the result. I made mine taskbar look bolder, so I removed the transparency (Untick the "Make Start, taskbar.. transparent" option). Even when the transparent colors on taskbar options is enabled, taskbar looks decent.

In the "Colors" tab there will be two options for customizing the taskbar one is "Make Start, Taskbar, and action center transparent" that toggle the transparency of these things and when the "Show color on Start, taskbar, and action center" option is set to "Off" the color of your taskbar will be switched to the default Black color so in order to have a color on your taskbar you need to Turn On the option.
Unable to change taskbar color after update
If you recently have update Windows 10 to a newer version and unable to change taskbar color after that. The taskbar color cannot be changed if you recently updated your Windows 10 to a newer version. This is because Microsoft uses a light theme by default in Windows 10.
Changing Windows (light) theme to Windows (default) is as simple as going to Theme settings and selecting it.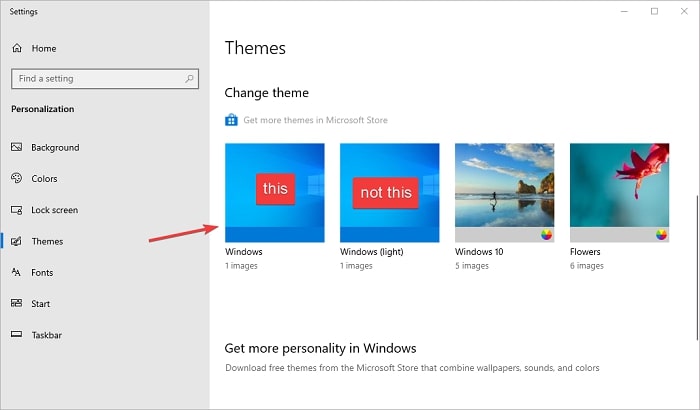 Since Microsoft uses a light theme in Windows 10, this will not affect most users but then you'll be unable to customize your taskbar.
Check few more guide about Windows 10.
How to Make Windows 10 Auto Login and So 8, 7 or Vista
The best way to Pin Folders in Windows 10 Taskbar (Not pin to file explorer).