Linux is no anymore the only-for-geeks playing platform. Operating systems based on Linux became more elegant and user-friendly — such as Mac and Windows. The most widely used Linux Distro is the "Ubuntu" which is Debian-derived. Here we'll talk about some of the best Linux distros — each one customized and different, regarding UI and functions. The official Debian builds are non-commercial and supported by a community of developers. Linux distro is mainly Debian-based and derived is the appropriate term.
You may be already tried Ubuntu – over and over again; the interface is almost simple for a normal user, it gets updated once every six months. Since it has the largest segment of users; the builds may not suit you. Or even you did like Ubuntu's interface, and you might get bored after a couple of days. Note that the aim of Ubuntu was to build an OS to make Linux When to use and get-used-to-it. Some people like it and lots of people hate it. It comes with standard sets of applications such as the lovable Firefox browser, Thunderbird for emails, and transmission to deal with torrents.
Here let's briefly wrap up some of the popular Linux-based OS, we're not discussing them here.
Debian: Godfather, Open source, stable, do not get updated frequently.
Fedora: Bleeding-edge Linux builds, always latest, unstable, no-long-term-support.
Ubuntu: Much simplified.
best OS for Low End PC and laptop
Since we know about the Ubuntu (the Simplified, and overrated) and the Debian (Stable-again-simplified) here are some of the best Linux distributions you can try and fall in love with Linux again. Even for the first time. We'll start with good-looking and rich-features-wise operating systems, then lightweight Linux distros.1
1. Tiny Core Linux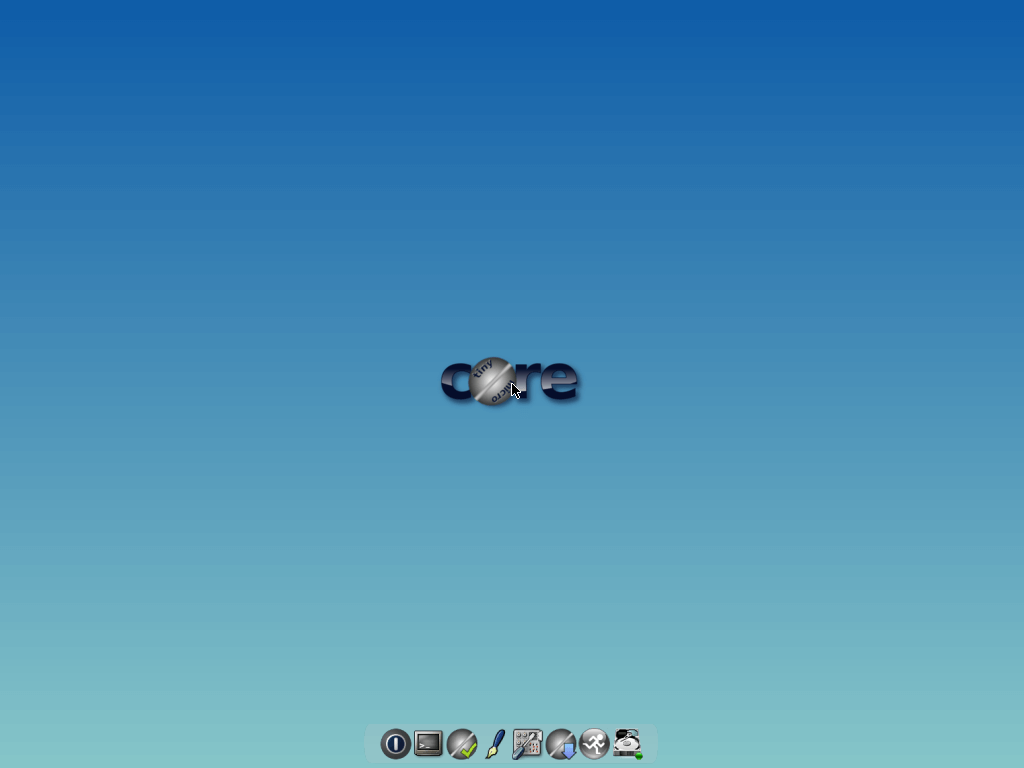 A lightweight operating system, use it when you believe your computer is at its last days, or much older to run a Windows 10 operating system, good options for the reader who has an old laptop lying rotting in the storehouse. I tried to test it on my 64-bit HP computer, and it didn't boot, maybe my BIOS wasn't able to detect it. But it should work for you.
Minimum system requirements for tiny core Linux
46 MB of RAM
The minimum CPU is an i486DX
11 MB Disk Space
2. Puppy Linux
Puppy Linux very-light operating system mentioned already in best alternative operating systems. Both 32-bit and 64-bit editions are available with a super lightweight ISO file size of around 200MB; it won't require many resources. Even 200 MB ram would be much to handle this distro. There are plenty of operating systems you can choose to run on your computer earlier we have covered some top operating systems and operating systems for a computer with fewer resources.
These days you don't have to worry about if Windows isn't working well with your computer. Now so that you know you can even install a full-featured Android operating system on your computer. It is very obvious that most of the lightweight operating systems are based on Linux. We have already covered top Linux distributions since they require moderate level hardware to run well, it's a brainer to use them on an old computer or laptop. That's why people need these fast and lite operating systems.
Well if you're having a hard time with the operating system on your computer, perhaps you could try these lightweight operating systems for your laptop or computer.
Minimum system requirements for Puppy Linux
64 MB of RAM
333 MHz CPU
512 MB swap file
3. SliTaz
Its base version needs only 48MB of ram, while the default core version uses up to 192MB of ram. Unlike others, it also supports 64-bit machines and Raspberry PI. I tested the amd64 version on my laptop, and it really worked, and it has all the basic tools and accessories.  It also comes pre-installed with the Midori browser, so you can browse the Internet easily and without having to visit the terminal. Also, plenty of other programs is also bundled that make doing things easier on the computer, whether it's viewing photos or playing music.
I downloaded the 64-bit ISO file it saves on the computer as.EXE file but anyway you can just drop that file into the RUFUS tool and create a bootable USB media. You can also use a Virtual Machine to boot into this operating system and then create Installation media by going here Application > System Tools > Create a Live USB. If you've used Ubuntu or any major Linux distribution, you would have absolutely no issue shifting to this little Linux distro. You can download the Linux distro using the link below, and it's available for 32bit, 64bit, and also for the raspberry pi.
Minimum system requirements for Slitaz
128 MB of RAM
The minimum CPU is an i486
500 MB Disk Space
4. DabianDog
DebianDog is a small Debian Live CD shaped to look like Puppy and act like Puppy. Debian structure and Debian behavior are untouched, and Debian documentation is 100% valid for DebianDog. You have access to all Debian repositories using apt-get or synaptic.
Minimum system requirements for DebianDog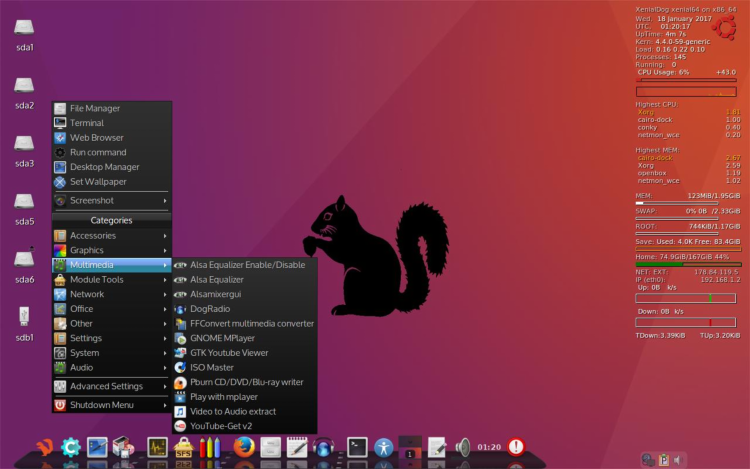 Very similar to DebianDog, but with the difference that it's Ubuntu based. Full access to Ubuntu repositories by using apt-get (from the terminal) or from Synaptic Package Manager (GUI). So basically you can do everything you could ever do with a typical Ubuntu operating system. Also, on the desktop screen, you'll get all the useful information about the computer at a glance.
Minimum system requirements for Xenial Dog
7. Feather Linux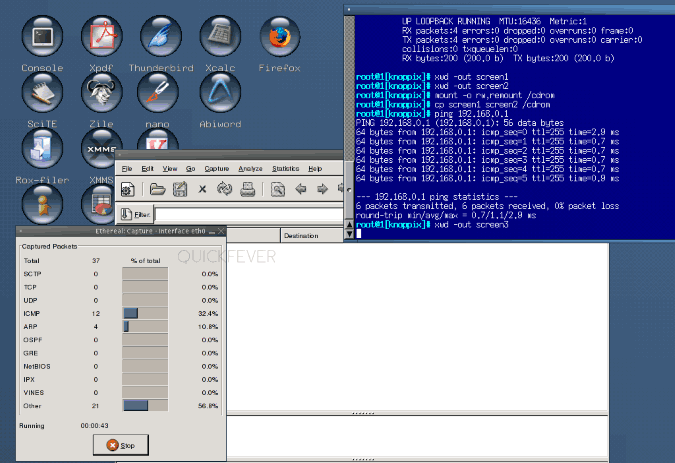 If you think your computer is damn old to run a Windows operating system, consider using this Linux distribution which is very tiny and runs on almost any computer even with low resources
Minimum system requirements for Feather Linux
16/24 MB of RAM
x86 CPU 486
8. Damn Small Linux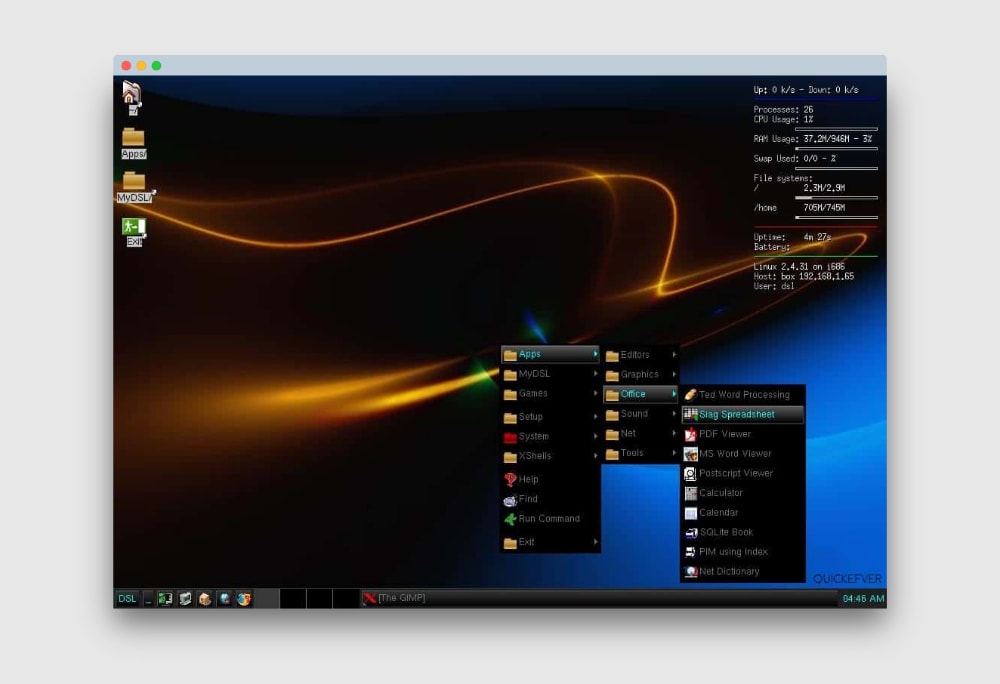 Called as DSL, it's a lightweight operating system based on Linux. As you know most lightweight operating system is based on Linux. You can either run it within the Windows operating system or install on a hard drive to make it a full Debian OS.
Minimum system requirements for DSL
16/24 MB of RAM
The minimum CPU is an i486DX
11 MB Disk Space
9. Slax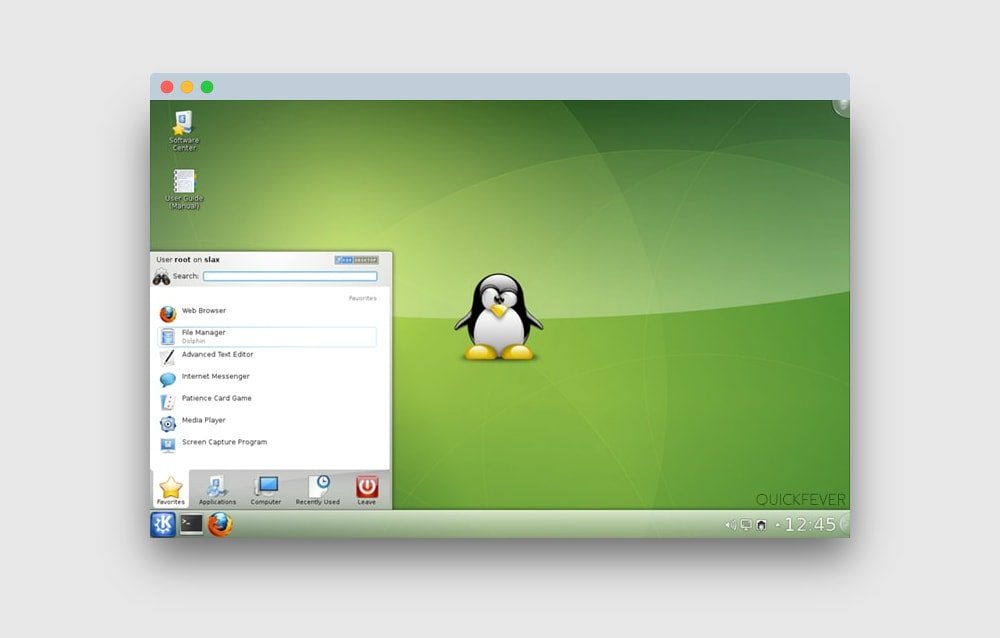 Slax is super and easy to boot using a USB, and it doesn't require many resources. These were not only the fewer resources hungry but also are very tiny in size. In the normal Windows operating systems, you get to see a Start menu from where you can open apps quickly.
Minimum system requirements for Slax
128MB of RAM
The minimum CPU is an i686
11 MB Disk Space
10. Easy Peasy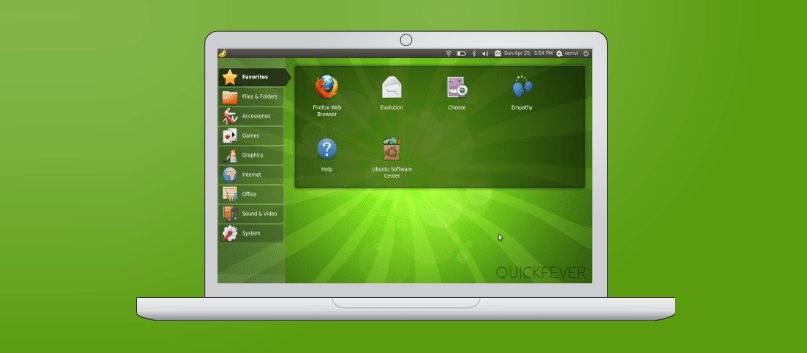 Formally know as Ubuntu-eee, the ISO file is around 800+MB that you could use to make bootable media drive. And be confident that it is open source operating system can be installed through the Windows installer on a USB drive or hard drive. This Linux distribution is designed to reduce power consumed as it does require fewer resources, so you do not have to charge your laptop very often. The last version 2.0 was an alpha release and we've seen no other updates over the past years.
Minimum system requirements for easy peasy
12. Zorin OS
This windows ten look-alike Linux OS has many die heart fans all around the world. It has the Windows 7 era-look-alike start menu with the transparent taskbar, and somewhat that reminds me of Chrome OS design. TechRadar stated that it could provide nice useable experience for users coming from Windows and MAC. The start bar can be placed in the bottom just like Windows or docked at the bottom as we see on MAC. Moreover, you can toggle it to the left and right side (like Ubuntu has) so it let users choose a proofread design.
The virtual desktop like feature also takes place, and it's quite smooth to switch between apps and programs. Apps and software: The Zorin os Ultimate edition is arguably larger but comes with pre-installed games and applications such as LibreOffice and Super Tux Car. The MIXX and audacity software is for creative people who work with music and sounds. Builder is a nice environment for developers.
In the entertainment department, KODI and VLC are also pre-installed in the ultimate edition, so you don't have to install them separately. It is not possible to list all the bundled app here, so you must check the official website for more information. Zorin OS has several editions, in which the lite and core edition are free, the ultimate edition bundles extra software and around 20 games to play with a cost of €19, which is considerable when you are getting a Linux distribution this much tuned up.
Best Linux Distributions For You Laptop and Desktop Computer
Linux is one of the best OS available for computers other than Windows and Mac OS. While Windows is the most widely used all over the world, Mac OS is limited to Apple only hardware. On the other hand, Linux supports the most diverse set of machines when it comes to compatibility. Linux supports old, not so powerful devices (even those with 256MB of RAM) and bleeding edge PCs. It is also widely used in organizations these days. From PCs, servers, embedded systems, main-frames, supercomputer, cars, Roku devices, etc. run on Linux today. Linux is free and much more flexible, thanks to its open source nature. That, in turn, means, the OS works and looks they you want it to. Linux is also the much more secure, stable, powerful and relatively worry-free OS. It's user base spans hundreds of thousands of people around the globe. Linux is adopted by educational institutes, home users, and businesses. It is a very stable, virus free, and simple to use but also powerful at the same time. There are hundreds of Linux based OSes also often termed as distributions. To help you choose a suitable Linux distro for yourself, I've rounded up some of the best Linux distros available.
Ubuntu
Love it or hate it but talking about Linux, Ubuntu is perhaps what most users think about. Ubuntu is arguably the most popular and widely used Linux distro today. Thanks to its robust stability, long-term support, huge userbase, and a very supportive community, it is one of the best Linux distros to get started. Ubuntu is an OS designed for everyday use in mind suitable for both, casual as well as advanced users. It ships with GNOME as the default desktop environment which is a little different than that of Windows or Mac. Some people love it, some not so much but that is entirely a matter of personal taste. If you are worried that Linux is not so easy to use, Ubuntu is the way to go as you need not to be hard on the command line to use it. It is designed for desktops, laptops, hybrids, and even Raspberry Pi. If you're switching from Windows or Mac, Ubuntu is what you'll probably want to start with.
Elementary OS
Elementary OS is a Ubuntu-based Linux distro so rest assured, it is very stable for everyday use. It provides a very friendly, polished, and simple UI. Folks migrating from Mac would notice a striking similarity in the UI. The UI is very minimalistic and polished. It features some beautiful, and simple default apps such as Noise music player, an email client, calendar, video player, etc. that follow the OS's aesthetic appeal.EOS is a solid option for users looking for a Linux distro for everyday use which works well, is stable, and looks amazing. It has the basic set of apps installed out of the box, and you can add more according to your usage. As Elementary OS Ubuntu based, it enjoys all the benefits of it with a much more subtle, and polished UI. All of Ubuntu PPAs and external packages and repositories will work just fine with Elementary OS as well, making it a very well-supported distribution available. It is easy on your system's resources so you can even run it on low-end PCs.If you are looking for a Linux distro that works just out of the box and is incredibly user-friendly and looks good, Elementary OS is what you should go with.
Linux Mint
Linux Mint is another distro that started as an Ubuntu spinoff but it is now a preferred choice over Ubuntu by many. Though based on Ubuntu, it uses either the Cinnamon or MATE desktops instead and users could choose the suitable flavor for themselves. These are more traditional desktop environments with taskbars, pop-up windows, etc. unlike that in Ubuntu. Linux Mint is elegant and provides a superior computing experience out of the box. It offers long-term support versions as well. It has a set of quite handy system utilities (such as LibreOffice, Pidgin, GIMP, FireFox, etc.) that a casual user will need out of the box. Since Linux Mint is based on Ubuntu, all the repositories can be used, and it also works just fine on older machines as well.
Debian
Debian OS is the oldest Linux distro on this list. Not only that, it is the very base of Ubuntu, in turn, being the base of many other Ubuntu-based Linux distributions. It is perhaps the most stable and widely supported Linux distributions you can find. Since it is such widely used, it enjoys the maximum number of supported packages (more than 51000). Almost any software that exists for Linux based OS will have a .deb package as well making it so well supported. New versions of this don't surface as frequently as with other distributions. When they do, however, are extraordinarily stable and thoroughly tested. It is ideal for those who just want a rock solid, durable, and advanced Linux distribution and don't want regular updates.
Debian, one of the popular Linux operating system after Ubuntu. The software is free to use with thousands of packages you can install in seconds. It was one of the earliest Linux adopted operating system. After installing this operating system, you can select one desktop environment in GNOME, KDE Plasma, Xfce and LXDE. The theme is not as loud as Ubuntu, the color scheme is rather on the subtle side — but all could be changed using the Gnome tweak tool.
Fedora
Fedora is a Linux distribution backed by RedHat (the biggest Linux kernel contributor). It offers three different flavors, namely Workstation, Server, and Atomic. Fedora Workstation is a reliable, user-friendly, and powerful operating system for your laptop or desktop computer as your daily driver. It only includes open-source software so you'll have to install any closed source drivers yourself. You'll get the latest and greatest from the community as the developers also work with other open source projects. That said, you'll have to upgrade to every second release of Fedora to stay supported on the very least.
arch labs Linux
Truly inspired by Arch Linux, Arch Labs Linux provides minimal Desktop Environment with a more natural approach to install packages using its Al-installer. They do not provide a live environment which forces you to run the installer from the console. To update packages, it utilizes Pacman — the Arch, package manager.
Minimum system requirements for Arch Labs Linux
i686-based or x86–64 computer (PPro, Pentium 2 or higher, Athlon/Duron, etc. Note that AMD K6, Transmeta Crusoe, CyrixIII, and VIA-C3 are NOT supported.)
128MB of RAM
1GB Drive space
Bodhi Linux
Bodhi Linux, a lightweight Ubuntu-based Linux distribution that comes with Moksha — they call it an enlightenment Desktop Environment. Available in three flavors, the standard edition offers a small collection of applications with the Moksha Desktop Environment. There is an App pack version that brings useful applications to your desktop. Additionally, Bodhi Linux offers a play-on-Linux variant for Desktop-game seekers.
Minimum system requirements for Bodhi Linux
300 MHz processor (32-bit processors without PAE capability are supported on the same terms as PAE-enabled ones.)
128MB of RAM
2.5 GB of drive space
ConnochaetOS
An entirely free lightweight Linux distribution for really old computers with limited resources. Available for 32-bit processors, a forked version for 64-bit machines. The amazing part is, the OS's release 14.1 was able to run on a PIII 450 MHz from the year 1999 with just128 MB RAM. The minimum system of this Linux system could not be known. The information below which is given is just guess.
Minimum system requirements for ConnocheatOS
450 MHz
128 MB RAM
Elive
Elive is a Debian child, with improvements to get work done. You take a 15-year-old machine boot Elive and you have a fully functional system. Elive currently available for 32-bit computers, the plan for 64-bit support is halted due to low funding. Open source allows you to modify every single line of the code. Elive doesn't have a huge fan base, Will it become quite popular in the coming years? Let us know in a comment.
Minimum system requirements for Elive
192 Mb RAM
1500 Mhz CPU (32-bit, non-UEFI, sysinit, PAE (bigmem) kernel + 486 kernel)
Knoppix
Also based on Debian, Knoppix loads from USB and decompressed to RAM drive which terminates storage requirement. Decompression is transparent and completely on-the-fly. This is a 32bit operating system but after the update, release equipped with 64-bit kernel. when you run it on a 64-bit computer, the 64-bit kernel will be used automatically to boot. Language can be changed with cheat code "Knoppix lang=fr."
Minimum system requirements for Knoppix
Intel/AMD-compatible processor (i486 or later)
32 MB for text mode; 512 MB for graphics mode.
Conclusion
These are not the only great Linux distributions out there but are the most popular, and widely supported ones that a user should try as their first Linux OS. You can choose any of the above distributions according to your usage and liking. All are very stable, widely supported, and very user-friendly so you don't have to truffle around with the command line.