We've created some Nova launcher themes with help of wallpapers and icon packs and other resources resulting in these amazing launcher themes. Some themes here include a backup file, which can be imported into your android phone.
Nova launcher is probably the best android launcher out there — the simplicity and the ability to customize the launcher is something that we don't frequently see in another launcher. The beta version of Nova always stays high and consistently adapts with time. The launcher has also gained popularity among people from all over the world, the giant tech site Lifehacker and Androidauthority are also in favor of this launcher.
You can download the Nova launcher, In case you haven't already. You can also update or download a beta version of the Nova Launcher from the official website. Nova launcher is not the only launcher out there, find out some new android launchers or check nova launcher replacement if you need something like Nova but not Nova.
Best Nova launcher themes
Green leaf; an aesthetic setup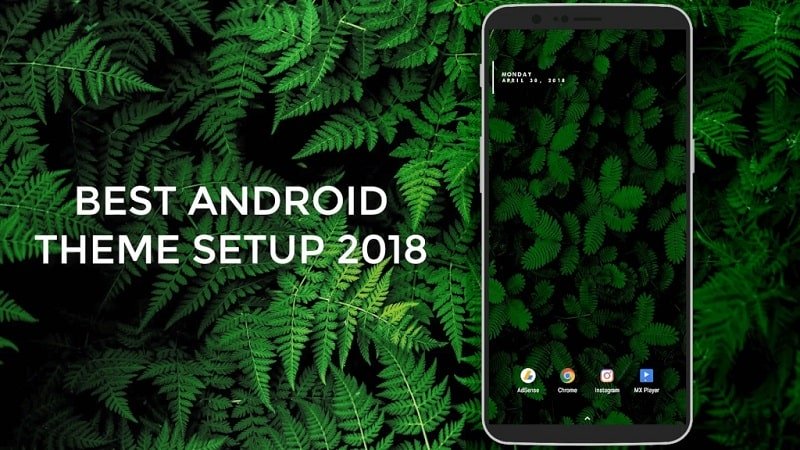 The first attempt to make a customization video for youtube showing a clean nova launcher theme inspired by leaves and nature. Everything is green in this theme. Icons are resized to melt into a clean design. And a simple yet powerful widget on top makes is alive. This theme should be your first choice when you're looking for Nova launcher themes. You can make a million theme setup but this is clean and powerful. Used resources are as follows.
If you need more help watch this tutorial to get this exact look.
Flat Modern; City vibes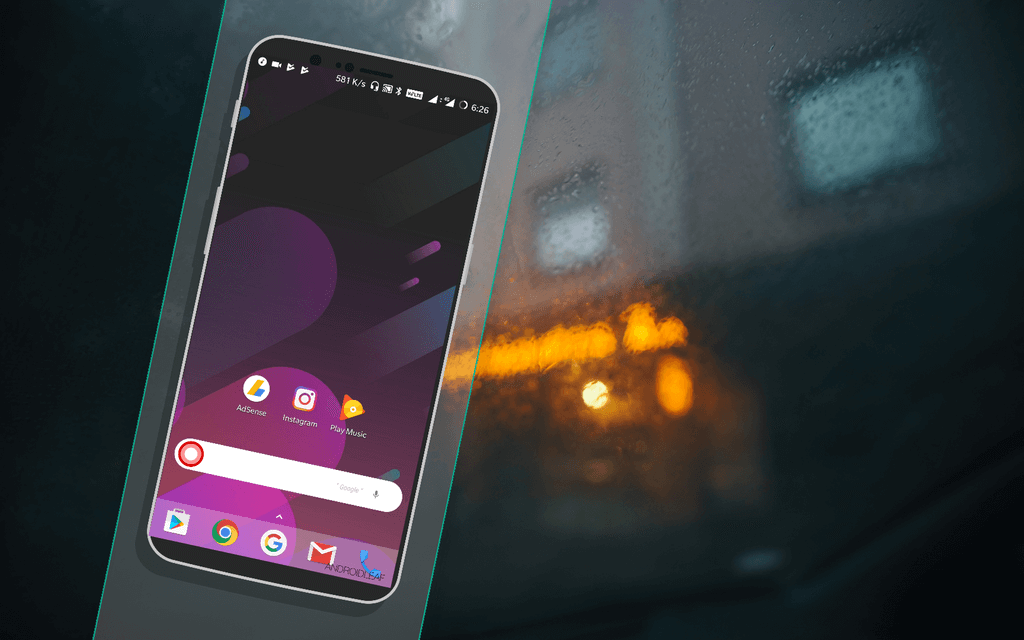 A nearly stock android theme with a stylish Google search bar with a modern icon pack set. It uses Huk zooper widget on top of a minimal and colorful wallpaper.
➜ http://bit.ly/2vQpSrb – Nova launcher
➜ http://bit.ly/2vQcB29 – Wallpaper
➜ Zooper + Huk Zooper widgets (get from #1 theme)
Android Pie Setup, 2019
The Android Pie theme that we originally posted on YouTube is a blend, from widget to search bar location everything looks mesmerizing. The resources used are below along with a backup file you can download and restore from nova launcher settings, be sure to install all the apps before restoring the backup..
http://bit.ly/2MInhUw – Backup download
http://bit.ly/2vQpSrb – Nova launcher
http://bit.ly/2HJqUXC – Wallpaper
Zooper + Huk Zooper widgets (get from #1 theme)
http://bit.ly/2HJw8mn – CandyCons ICON
Android Q, 2018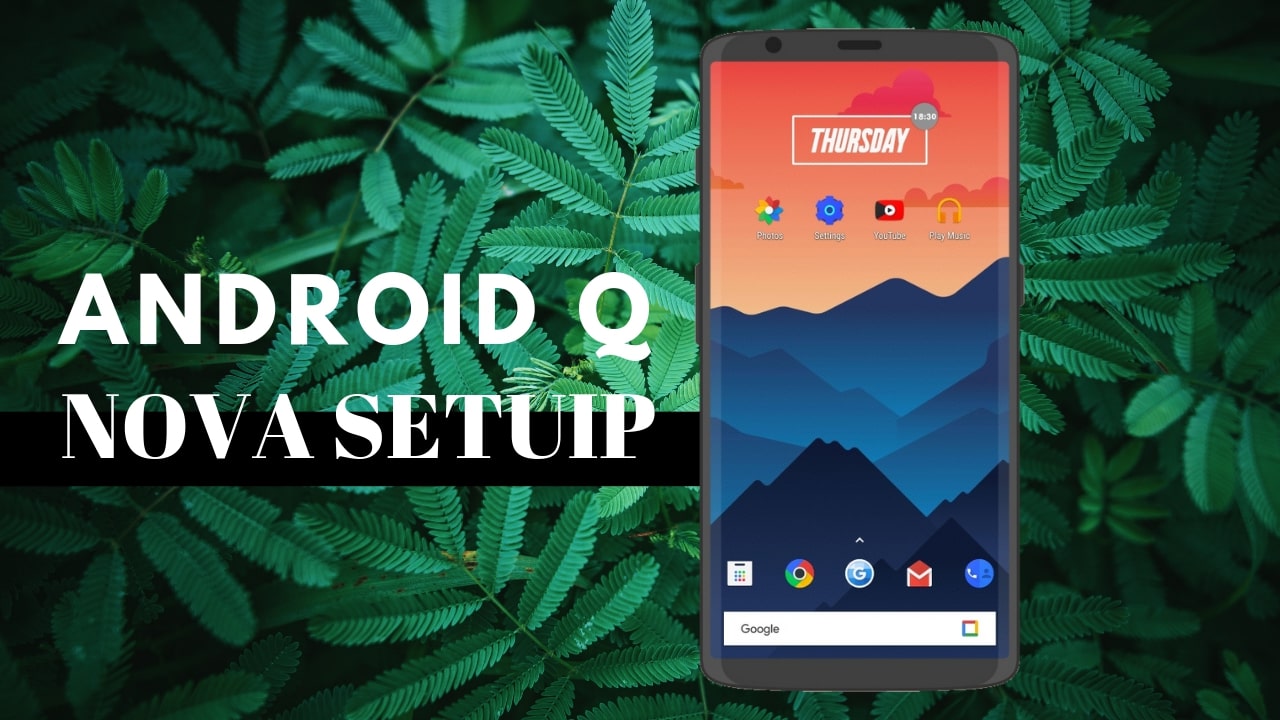 See the setup video and the required files are linked below.
➜ 1. http://go.quickfever.com/q – Backup
Find password here: https://quickfever.com/nova-launcher-themes-143758/
➜ 2. http://bit.ly/ZoopPro – Zooper
➜ 3. http://bit.ly/oceazooper– Ocea Zooper
➜ 4. http://bit.ly/2MNiRA1 – Splendid Icon pack
➜ 5. http://go.quickfever.com/Qwallpaper – Wallpaper
Neon lights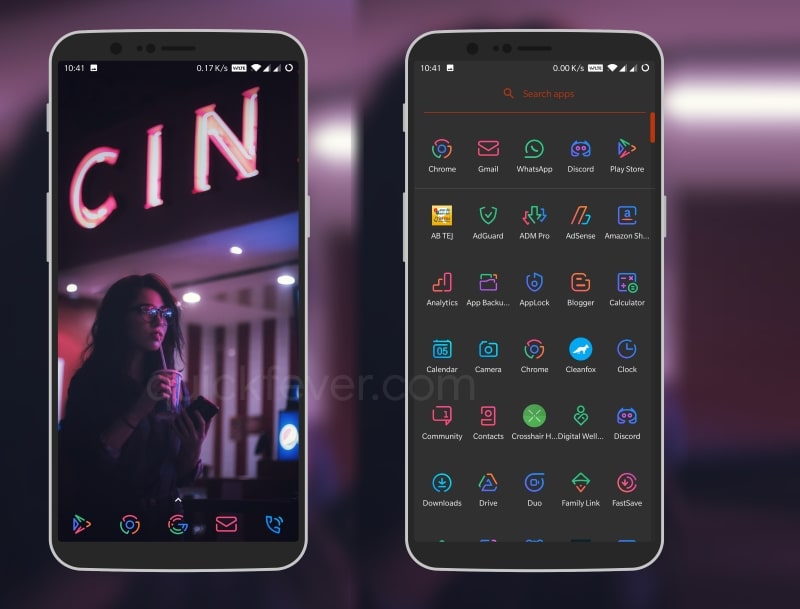 This theme uses LineBit icon pack with a wallpaper (girl standing outside in night) from Unsplash. The wallpaper can be obtained through the icon packs wallpaper section.
Nougat; 2016 Theme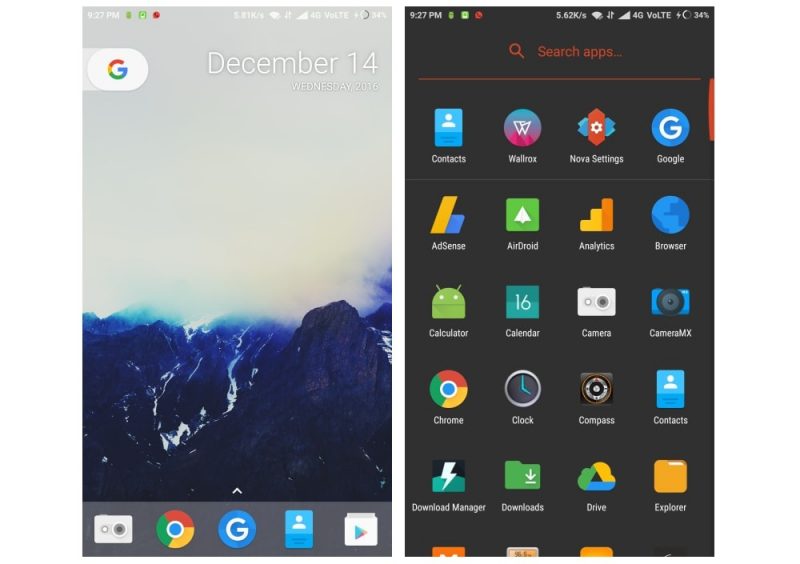 Nova launcher finally pushed version 7 after doing a lot of testing. A combination which you can call a new nova launcher theme, you might like this if you are looking for something new, something fresh to make your phone more look like Google's Pixel. You can add the pill widget on your home screen by going to Nova Settings > Desktop > Search Bar style > Bar Style #4.
Download the Android 7 theme for Nova launcher – Download Backup & restore using Nova settings > Backup & Restore > Restore. Nova settings > Drawer > Swipe to open and desktop > Page indicator > remove drawer icon.
Icon Pack: Polycon
Nova customizations: Nova launcher v7 Stable.
Minimalistic Nova theme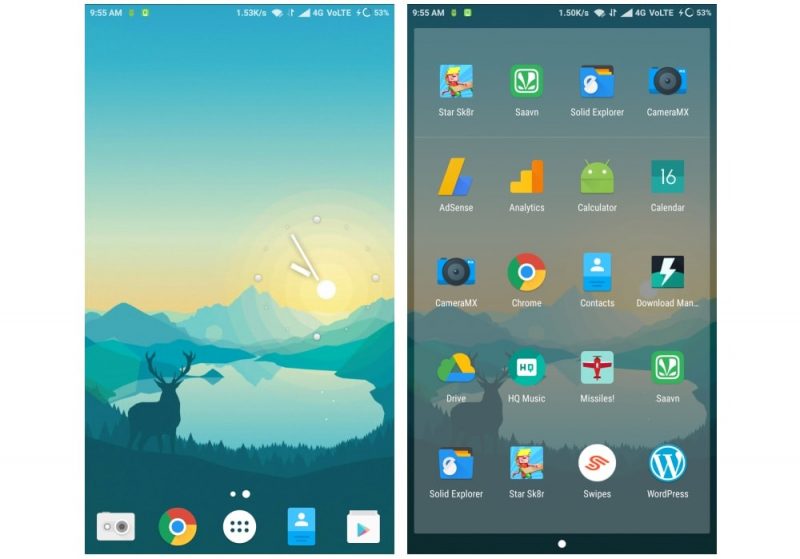 Nova settings: Settings > App & Drawer > Label – White > Card Background > 75% transparent.This nova launcher theme uses a minimalist wallpaper and clock widget is placed in the center of the sun. Used card background in Drawer page and color was 75% white transparent.
Wallpaper: Minimalist wallpaper
Icon pack: Polycon
Widget: Minimalist clock
Elegant theme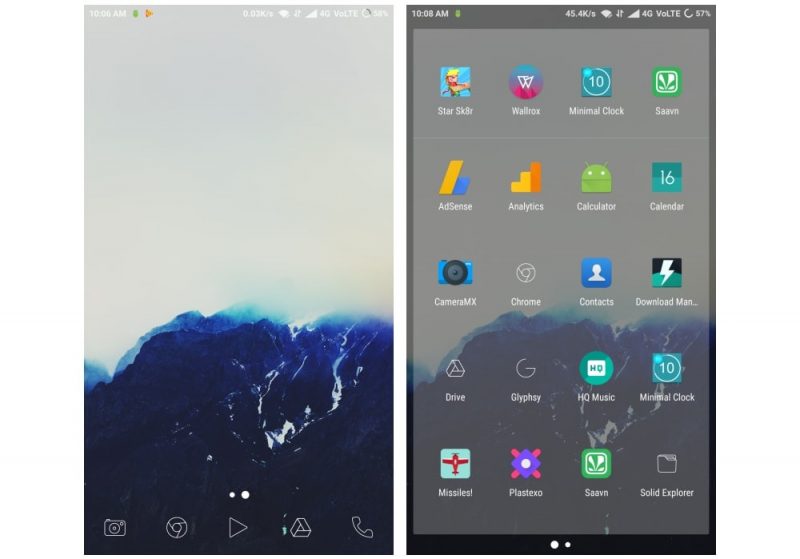 Wallpaper: Wallrox Mountain.
Icon Pack: Glyphsy
Nova settings: Settings > App & Drawer > Label – White > Card Background > 75% transparent. A modern interface with some minimal icons on the Desktop screen, oh you call that Homescreen in android. The same settings are on the Drawer page.
Colorful Forest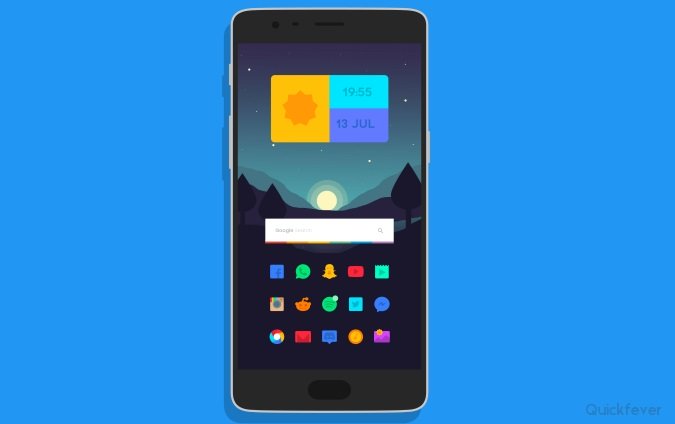 Good for flat design lovers, use this theme to make your phone look decent, resources include zooper premium ad Aivy icon pack.
Wallpaper: http://m.imgur.com/UajhaYw
Icons: Aivy
Top widget: Aivy
Google widget: Premium Zooper
Grid size: 10×7
Plain and Simple
Wallpaper: https://imgur.com/6l4BGYb
Icon: Alos (update)
Nova settings > Drawer > Swipe to open and desktop > Page indicator > remove drawer icon. This theme is clean with the default clock and date widget on home, although we've lost track of the icon pack used in this nova launcher theme.
Pokemon Go; pika-pika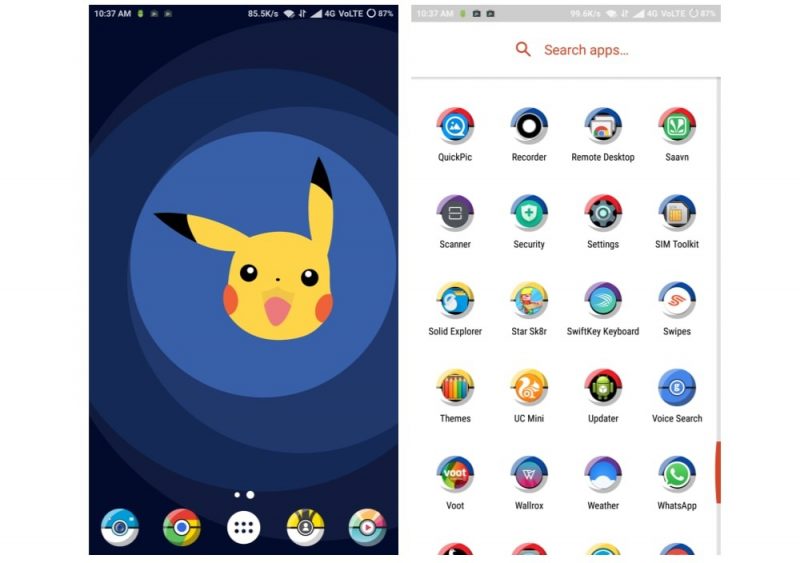 Wallpaper: Wallrox > Most popular > Pika Pi
Icon Pack: Monster Ball
Download Pokemon go theme for Nova Launcher – Download Backup > Restore on your phone > Nova Settings > Backup & Restore > Select the backup and apply. For Pokemon fans, The theme uses a minimalist wallpaper and Monsterball icon pack from the play store. Go catch 'em all. For god sake, we're not talking about the game here.
Cartoon; for kids
Widget: Google Clock
Icons: DarkMatter
Wallpaper: Material Color #FF00838F
Wave Ocean
Mambo icons
Huk for Zooper
---
The above themes I created according to what I could imagine — sure you can modify or come up with new nova launcher themes.
Tip: Change the icon pack in Nova, follow these steps.
Tap and hold the home screen, Open Nova launcher settings,
Tap on look and feel.
Select the theme icon which you want to use.
Icon packs to use with Nova launcher
Polycon 1M – 5 M installs [Free] play store It was a success but the project is now dead. You can still install it from the Play Store but know that there won't be new icons. Suppose if your favorite app is launched after 2016 you'll have to deal with its original icon.
---
Elev8 50k installs [Paid] play store Dual-layer app icons and you can select alternate icons for apps in case you don't like the default one. There are over icons for 3,000 apps and it's unlikely that your favorite app's icon is not available.
---
Halo 1M installs [Free] play store Halo offers a simple icon pack. You can install the icons in nova launcher.
---
Moonrise 1M installs [free] play store Inspired by night, icons will suit on dark wallpaper.
---
Nova Launcher has always been our favorite android launcher, despite it is not near to the advanced launchers like Themer but suits most android users. The Pro pack enables the locked features in the launcher and is not much expensive. One another thing that I really like in the new version is that there is the new "Slide-to-open-app-drawer" option.