Note: Some people talking negative about this article, again this is my personal opinion about redmi note 4. And there is no such disadvantage other than the pixel issue (in some units). I hope you understand. This is one of the articles that has more advantages compared to disadvantages.
Redmi Note 4, no doubt is a flagship killer phone. It was an attempt to make something stronger than Redmi Note 3 while making it more attractive and less battery consuming. I own a couple of Redmi Note 4 phone, and all are Snapdragon variants available in India.
Well, the Redmi Note 4 runs on the Marshmallow and you can also flash the Developer ROM which is based on the Android nougat. Recently Google made its android assistant available for smartphones running on Android Marshmallow or Nougat. Fortunately, Redmi note 4 phone got the Google Assistant and you can use that right now. There are more good things about this phone, like double tap to wake and 2.5 D screen seems something you'd like to have.
Redmi note 4 Snapdragon Disadvantages
There are many positive sides and features of this phone. While there are some disadvantages in the Redmi Note 4 you should read before you buy it.
[New] Pixel burn when heat
A few months ago my black variant Note 4 has those pixel-burn symptoms at the right side of the screen, in starting the screen was somewhat orange in color later it turned into solid orange/red, I thought this is a particular case so I didn't mention it here. Until my other dark gray variant has also started showing the pixel-burn symptoms on the same right top side of the screen. I'll soon put a photo of both units here.
1. Dead pixel issue
Some people consistently talk about the dead or stuck or bright pixels in this Redmi Note 4. I bought the first unit, RN4 Dark Gray 3GB, too many dead pixels, and I called MI.com customer care, they took half a month just to send pickup guy, In frustration, I sold that phone to a local friend for less price (I told that friend about the issue, he said "I don't care). Maybe other people don't mind stuck pixels, but I do. Then I ordered another 4GB dark gray variant, and I was really disappointed at the time I started the phone, stuck pixels are clearly showing and are annoying. This time they are like 15+, and then I called Flipkart, and fortunately,  They replaced the phone in very short time, and the replacement unit was fine.
If there are some bright or colored pixels on your screen, it's called stuck pixels.
Then the Black variant was launched, I hope and bet on the 4th unit of Redmi Note 4, which was the Black 4GB variant, I opened the box, Everything looks fine to me. I walked to a shop for tempered glass, after coming home  I thought to watch a movie, Suddenly I noticed 2 small white dots on the screen, perhaps this time, two dead pixels are okay to me as I can simply ignore them. Just for your information, there is a reason why many users don't even notice stuck pixels in the phone, because they are too tiny in size, about 1 inch of the screen there are 400+ pixels, so it is super hard to focus on the one single stuck pixel.
How to check if you have dead pixels?
Disable the auto-Disable the auto brightness, set it to 100%, then go to phone setting > About > tap several times on "Kernal information" to launch the test. Now select the LCM test and tap the screen until you see the dark background color, now carefully analyze the screen.
2. Black is Ugly
If you are reading this then you would have planned for the Black Variant, perhaps it's not something iPhone have, but it absolutely looks beautiful. Perhaps, it catches fingerprints and looks pretty much dirty. The black variant is cool, in fact, I am having the one after using the dark Grey. Members of my family are not happy with the black color, but again this is a matter of opinion.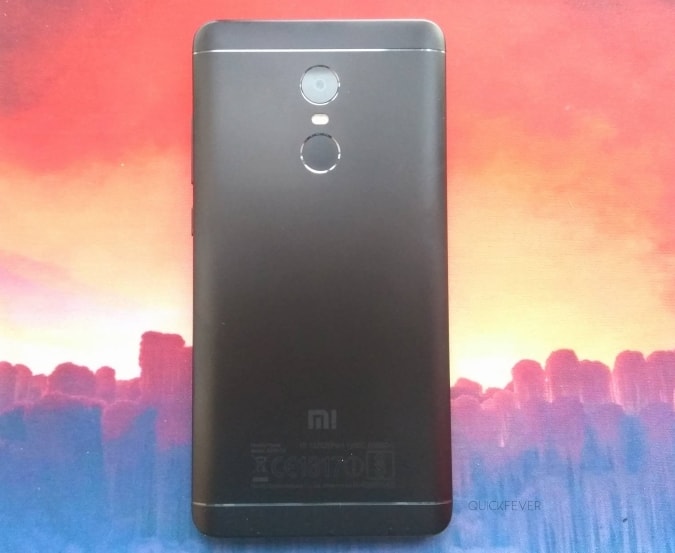 3. Forgot rooting
Since it comes with a locked bootloader, that makes it hard to root or flash the developer ROM (which is based on Android 7). To unlock the bootloader, you have to apply for it here. Then wait until they approve the permission to your MI account. You should use the same MI account on the phone. A tool called MI Unlock is required to unlock the bootloader, and sometimes the tool doesn't work overall.
The unlocking process is very painful, and something doesn't work at all. You can check the below guide that also applies for Redmi Note 4.
Redmi Note 3: Unlocking, Rooting, Flashing CM13 (The Best Guide Ever) 
4. RAM management sucks
Even with the 4GB RAM, apps restart in the event of multitasking no matter how much RAM is free. I think that is because of the MIUI RAM optimization. However, with 4 GB RAM, there are around 1-2 GB free RAM which is sometimes.
5. Customer Service
I disappointed with the MI.com support service, and they took around 15 Days to send pickup. While Flipkart wins the heart, I did a replacement of one Redmi Note 4 unit, and they approved the delivery even before the pickup. So I got the replacement even before the pickup, that has happened because there was one or two-day delay in the initial pickup then they added some gift card and approved the shipment of the replacement unit, Hats off to the Flipkart, customer support team.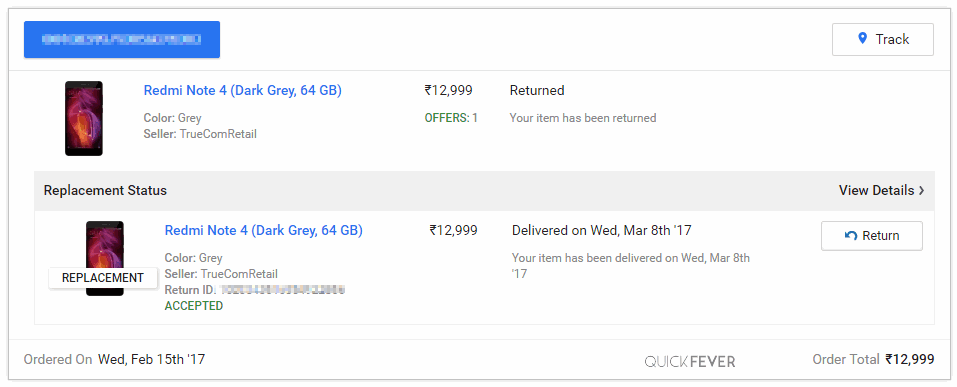 Bottom line: Buy from the Flipkart.
---
Since we have pointed out 5 disadvantages that you should consider before buying the Redmi Note 4 phone. Time to move to its advantages which makes it a better phone at this price range.
6. Performance
Performance is quite good, and it doesn't lag or hangs, you can use this phone for hours, and you won't notice any significant performance issue. The processor handles all the process very well while consuming the least power.
7. Battery life
The battery life is excellent, even if you use your device consistently, it will last for a whole day. The 625 processor uses less power so that you can do more with the similar powerful battery as we have seen on the Redmi Note 3, and in tests, RN4 battery lasts 25% more.
8. Doesn't heat
Well, perhaps the first redmi note series phone that doesn't heat. Well actually it does heat, but that is complete okay. Comparing to Redmi Note 3 which heats even when charging this Redmi Note 4 phone will note burn your fingers.
9. Value for money
Both variant 3GB and 4GB are quite good and give the best of this price segment. If you want to spend a minimum and want a phone that looks premium, this phone is the one you can purchase.
10. pick or kick
If a few stuck pixels doesn't bother, you can bet on the Redmi Note 4. The only annoying issue in the Indian variant that comes with Snapdragon 625 Processor is the pixel issue, which is negligible for normal users but they sure will annoy you once you know where are they on the screen. Hopefully, you can make a replacement required if the stuck pixels are too much in your unit. Otherwise, I have not seen someone very upset about few stuck pixels, and Perhaps I'm disappointed that my Black variant still has 2-3 stuck pixels.
Redmi note 4 Disadvantages you should know
We've talked about some redmi note 4 disadvantages while the most annoying thing is the pixel issue, other might or may not bother you that much. Fortunately, redmi note 4 looks amazing and premium while it doesn't cost much.