Virtual Reality Compatible phones – People have been so confused about whether their phone would work with a Virtual reality Headset or not. Even though there are a bunch of methods to determine here is a list of (Virtual reality) VR compatible phones which support virtual reality headsets (VR boxes) so you can easily look into the list to find your device. A Virtual Reality or Cardboard based Box is basically a box with 2 lances and a slot where you will place your phone, it will simulate a 3D environment, you also need supported Apps or Videos on your phone. For starters, you can enjoy 360 Degree videos using the Youtube and Google Cardboard apps.
How to Check if Your Smartphone Supports VR Before Buying
8 Best VR Headset to Buy For the First time (Virtual reality)
Check if your phone is VR compatible?
We've pointed out some tips to determine if a phone is VR-ready. We're not diving into that again, but instead here is the list of the popular devices that support virtual reality, and if your device is listed on this list make no further delay—grab a VR headset from online stores.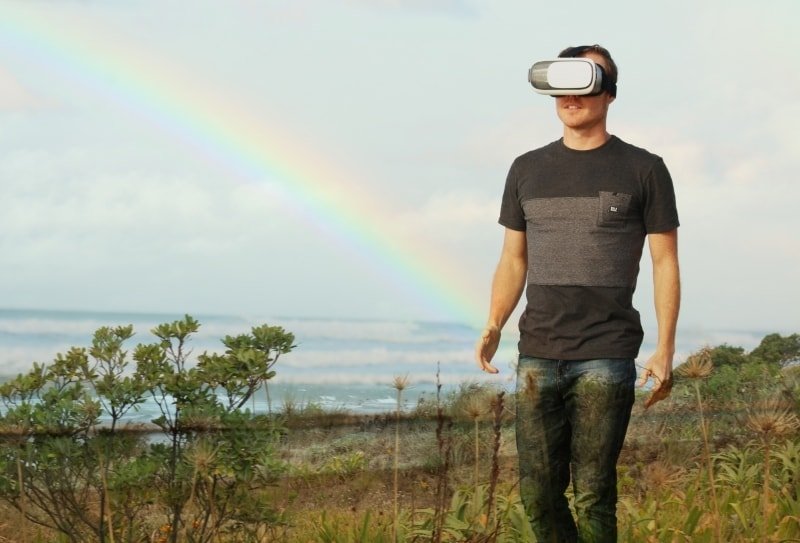 Check VR compatibility Using YouTube App
You can easily know if your phone will support VR using the Youtube app. Google added cardboard mode in the youtube app that users can switch to VR mode when watching videos.
Do this, play any video on youtube > Click the three-dot icon when watching a video, and then tap Watch in VR to go into VR mode.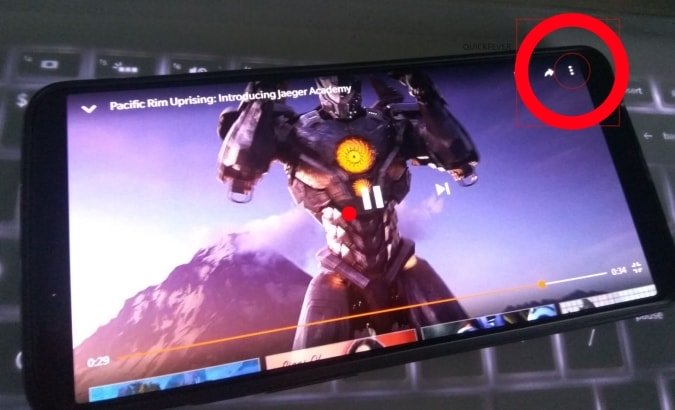 The screen now divides into two part which is required to experience depth. Your phone's screen should also rotate as you rotate the phone. If your video is also moving with the movements of the phone, then you can be sure to buy a virtual reality headset, however, the gyroscope sensor will impact the virtual reality experience on your mobile. If your video screen movement is slow then you will not have a good experience.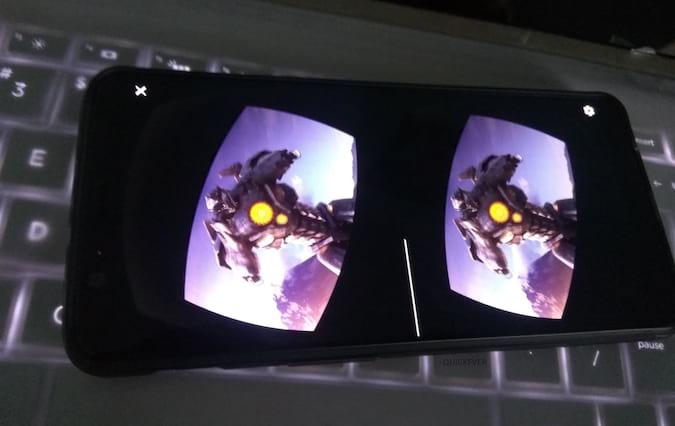 VR Supported Phones List| Revised 2023
We updated this list so you can quickly find VR compatibility with your phone without doing anything.
VR compatible Xiaomi phones
Xiaomi Mi 4c/4s
Xiaomi MI Max/2
Xiaomi Mi Mix/2
Xiaomi Mi Note Pro
Xiaomi Mi3
Xiaomi Mi4 4G
Xiaomi Mi5
Xiaomi Note 1/1s
Xiaomi Note 1/2/3
Xiaomi Note 7 up to 13
Xiaomi Redmi Y1
Xiaomi Redmi 1s
Xiaomi Redmi 3/3S
Xiaomi Redmi 4/4A/4X
Xiaomi 13/ Pro
Xiaomi 11/11X
All MI/Xiaomi and Redmi Phones launched after 2019.
VR compatible Samsung Phones
Samsung A8+
Samsung Galaxy Alpha
Samsung Galaxy Mega 2
Samsung Galaxy Note 3,4,5
Samsung Galaxy Note Edge
Samsung Galaxy S4/S5/S6/
Samsung Galaxy S5, Active, Sport
Samsung Galaxy S6 Active/Edge,+
Samsung Galaxy S7/Active/Edge
Sharp Aquos L
Smartfren Andromax R2
SoftBank Sharp AQUOS PHONE Xx3 mini
Sony Xperia M5
Sony Xperia Z2/A/Z3,+/Z4/Z5
Vertu Aster Chevron LTE
Vertu Signature Touch for Bentley
Samsung Galaxy Alpha
Samsung Galaxy Mega 2
Samsung Galaxy Note 3, 4,5
Samsung Galaxy Note Edge
Samsung Galaxy S4, S5, Active, S6, S6 Edge, S6 Edge+, S7/Active/Edge
Samsung Galaxy S8, 9, 10, 20
Samsung Galaxy S21/ S22/ S23 (Base and Ultra Varients)
Samsung Tab series (7 – 9)
All Samsung Phones launched after 2019.
Find your phone on the Table (Use Ctrl+F for ease). There are chances that your phone is on the list, but if isn't type your phone model in the comment section to get help. Here are the best VR-compatible phones.
Apple iPhone 6/All
Apple iPhone 7/All
Apple iPhone X
Apple iPhone 11, 12, 13, 14 (Plus, Pro, Pro Max)
Asus Padfone Infinity
Asus Padfone X
Asus ZenFone 2
Asus ZenFone AR
Asus ZenFone Selfie
Asus ZenFone Zoom
Blu Life Pure XL
Blu Pure XL
Blu Vivo 4.8 HD
Blue Life One X2
BQ Aquaris E5s
BQ Aquaris M5
Coolpad MAX
Elephone P9000
Elephone R9
Elephone Vowney
Essential Phone
Galaxy On7/8
GiONEE Elife S6s
GiONEE M6
GiONEE M6 Plus
Gionee S9
Google Nexus 6
Google Pixel Phone
Google Pixel XL Phone
Hewlett-Packard Slate 6
Honor 8
HTC 10 Evo
HTC Bolt
HTC Butterfly S
HTC Desire Eye
HTC One 801e
HTC One 802w
HTC One A9
HTC One E8/E9/E9+/E9s
HTC One M8/M9/M9+
HTC One Max 803s
HTC One ME
HTC One X9
Huawei Ascend Mate 2
Huawei G7 Plus
Huawei GX8 LTE
Huawei Honor 6
Huawei Honor 7
Huawei Honor 8
Huawei Mate 8
Huawei Mate 9
Huawei Mate S
Huawei Nexus 6P
Huawei Nova
Huawei P8
Hyundai Aero Plus
iNew V3
Infinix X552 ZERO 3
InFocus Bingo 10
InFocus Bingo 20 LTE
InFocus Bingo 21 LTE
InFocus IN610
Infocus Snap 4
Infocus Vision 3
iOcean X8
iPhone 8
iPhone X
Jiayu G4 Flagship
Jiayu G6 32GB
Jiayu S3
Jiayu S3+
Karbonn Quattro L52 VR
Karbonn Titanium S19
Kogan Agora 4G
Kogan Agora 6 Plus
Lava Xolo Black
LeEco X502
Lenovo IdeaPhone K910
Lenovo K4 Note
Lenovo K920 Vibe Z2 Pro
Lenovo Lemon X3 Lite
Lenovo Vibe K4
LG K Series Escape 3
LG K Series Phoenix 2 GoPhone
LG K10
LG K8
LG K8V
LG L5000
LG Q Series Q10
LG Q6
LG Stylus 2
LG Stylus 3
LG V10/20
LG V30+
LG X Series X Cam
LG/G4/G5
Linshof i8
LYF Earth 2
LYF Water 10
LYF Water 7
Meitu M4s
Meitu M6
Meizu m1 note
Meizu m3 note
Meizu m3s / m3x
Meizu MX5 M575
Meizu MX5e
Meizu Pro 5 M576
Micromax E484 Canvas 6 Pro
Micromax Yu Yureka S TD-LTE Dual SIM
Mogu M5
Motorola DROID Maxx
Motorola DROID MAXX 2
Motorola DROID Turbo XLTE
Motorola DROID ULTRA MAXX
Motorola Moto X XT1060
Motorola New Moto G
Nokia 3/5/6
NTT DoCoMo Fujitsu Arrows
OnePlus 1, 2 and X
Oneplus 3/3T
Oneplus 5/5T
Oneplus 6/T
Oneplus 7 & 7T
Oneplus 8 and 8T
Oneplus 9, 9 PRO & 9R
Oneplus Nord (all varient)
Oppo A30 / OnePlus X E1000
Oppo Find 7 X9077 TD-LTE
Oppo R9
Oppo R9 Plus
Panasonic Eluga I3
Panasonic Toughpad FZ-N1
Polytron P520 Prime 7s
QiKU Phone 360 F4
RIM BlackBerry DTEK60
RIM BlackBerry Priv
VR compatible ZTE phones
ZTE Axon A1
ZTE Blade S6
ZTE Blade S7
ZTE Blade V Plus
ZTE Mono MO-01J
ZTE Nubia Prague S
ZTE Nubia Z11 Mini
ZTE Nubia Z7 Mini
ZTE Nubia Z9
ZTE Small Fresh 4
ZTE Zmax pro
ZUK Z2151 Edge
The list was last updated on August 2023.
VR Compatible phones are cool
I hope this might solve your simple doubt regarding virtual reality-compatible phones. In easy words, your phone should have a Gyroscope sensor, otherwise, you can only enjoy stacked-screen 3D videos and cannot enjoy those beautiful 360 Degree experiences and videos. The below links will help you to manually check a phone for compatibility to a Virtual reality headset in case your phone is not listed in this table.
Does your phone pass the VR box combability check?