Google has made it possible to turn any Android phone into something you can experience things in 3D and at 370 degrees. First of all, you'll need to check whether your phone supports a VR handset or not. Here is a helpful guide you can check out. Remember this list is based on various reviews and our concern is to help you get an amazing VR experience for this reason alone pricing is not a concern here.
How to Check if Your Smartphone Supports VR Before Buying
Virtual Reality Compatible Phones List
Pansonite Vr Headset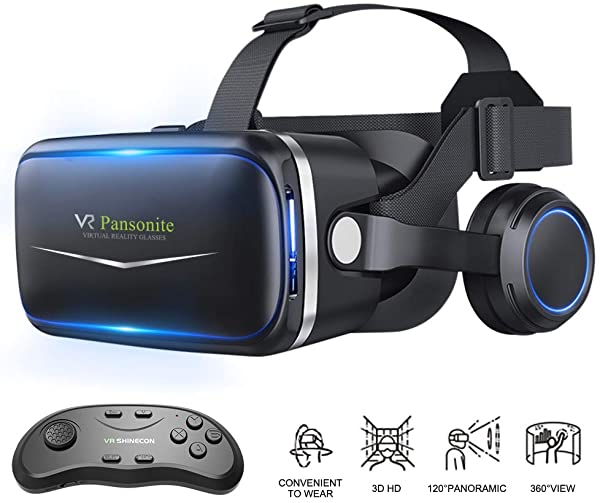 If you want the best virtual reality experience for the first time and don't want to compromise for a much cheaper headset, you can without any doubt consider buying the Pansonite VR which is priced at $59.99 at Amazon.com.
What you'll get is
Best Virtual reality experience: Decent glasses with 360 degrees sound that comes from the built-in Hifi headphone. Comfortable even if you use it for a longer period of time.
Ability to adjust Focally and Pupil distance: Comfortable for any person.
Build Quality: Suitable for any screen size it is also lightweight, the straps are easy to fix as per your head dimensions.
High-quality: The lenses are the top notch in this virtual reality handset, the lenses are made of HD optical resin, so it also reduces glare and gives you a solid 3D experience
BNext VR Headset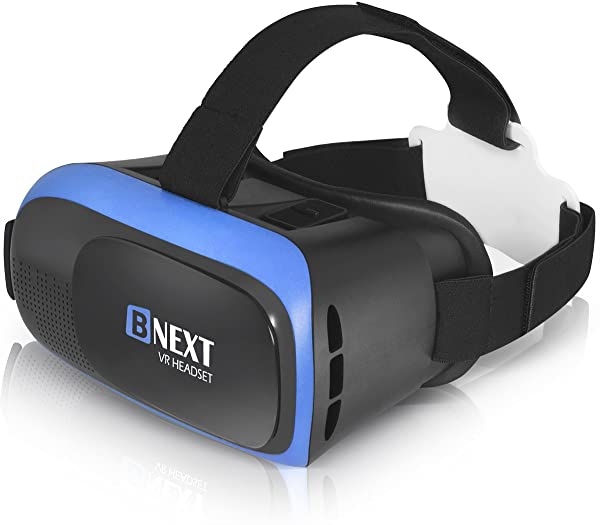 Compatibility: Supports Android 7iPhoness smartphones from 5 inches to 6 inches.
SENSOR: Comes with a 9-axis gyro sensor and an MCU chip that cause ultra-low latency. A power saving mode that darkens the screen to save battery. Your phone should have otg support to get the full advantage of this VR. More otg uses.
BUTTON: Back key, A & B-key and Adjustable object/focal width between 27-37mm.
COMFORT: the Self-adaptive Pupillary distance around 62mm, compatible up to 600° of Nearsightedness; High-definition optical lenses.
Oculus Quest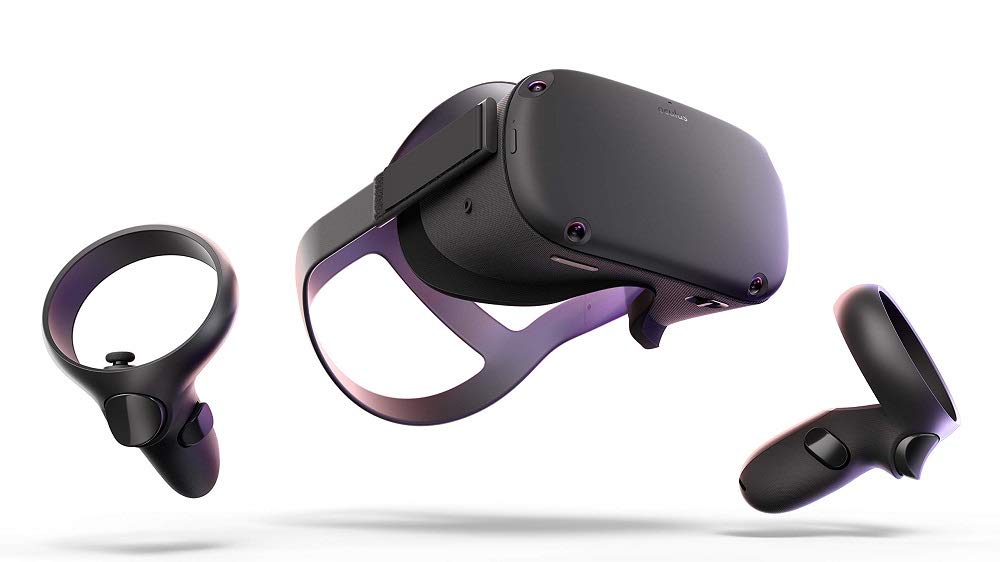 The Oculus VR reality headset is for people who need an immersive experience like eye tracking and virtual hand movement in VP apps and games. It will function with Google cardboard apps very well. It doesn't require a mobile phone to be attached, it works over a Wifi connection.
All-in-one VR: set up the device with your Oculus mobile app and Oculus Quest has everything you need to explore VR, right out of the box
Insight tracking, Touch controllers: Oculus Touch controllers precisely recreate your hands, their gestures, and interactions, so every game is real enough to reach out and touch
Beyond room scale: Oculus Quest works with your environment, so you can play standing or sitting, in spaces big or small
---
Google Daydream View
Daydream has been called the future of Virtual reality and is from google. The original name for this VR headset is Daydream View. Google cardboard was the start and Daydream is the future of VR and Android virtual reality. Daydream is google's own headset and is priced at ~$80 in the US. To use this headset you'll need a phone that supports it, like, Google Pixel and Pixel L.