Android-x86's stable Android 8.1 Oreo image is now available
Back in June 2018, the project started working on Android Oreo to port for computers and published the first release candidate.
Now, Android Oreo version 8.1 fork is stable and interested users can install it on their computers.
For those unaware, Android-x86 is a project to port AOSP android and fork them to work on Intel and AMD computers while making the most of resources. Those developers work free to make this happen, and due to this it's the base of each and every Android OS available for computers, Remix OS, Phoenix are just example.
As usual, the Oreo fork has plenty of features to be able to use on PCs unlike stock android. Those features include resizable windows mode, newer Linux version 4.9.x, OpenGL ES 3.0 hardware acceleration for Intel, AMD, and NVIDIA graphics.
Experimental Vulkan support included, which is still in Beta phase. Now you don't have to disable secure boot in order to boot the android os, it works with UEFI secure boot.
Key Features Android-x86 8.1 (source)
Support both 64-bit and 32-bit kernel and userspace with latest LTS kernel 4.19.15.
Support OpenGL ES 3.x hardware acceleration for Intel, AMD, Nvidia and QEMU(virgl) by Mesa 18.3.1.
Support OpenGL ES 2.0 via SwiftShader for software rendering on unsupported GPU devices.
Support hardware accelerated codecs on devices with Intel HD & G45 graphics family.
Support secure booting from UEFI and installing to UEFI disk.
A text based GUI installer.
Add theme support to GRUB-EFI.
Support Multi-touch, Audio, Wifi, Bluetooth, Sensors, Camera and Ethernet (DHCP only).
Auto-mount external usb drive and sdcard.
Add Taskbar as an alternative launcher which puts a start menu and recent apps tray on top of your screen and support freeform window mode.
Enable ForceDefaultOrientation on devices without known sensors. Portrait apps can run in a landscape device without rotating the screen.
Support arm arch apps via the native bridge mechanism. (Settings -> Android-x86 options)
Support to upgrade from non-official releases.
Add experimental Vulkan support for newer Intel and AMD GPUs. (Boot via Advanced options -> Vulkan support)
Mouse integration support for VMs including VirtualBox, QEMU, VMware and Hyper-V.
This fork is ready to boot and run on all 64-bit and 32-bit computers using bootable USB. Download the pre-built ISO from the link below.
How to boot Android-x86?
You can either use a USB or CD to create bootable media. Here we're making bootable USB of the 64-bit version. to use 32-bit ISO look for the android-x86-8.1-r1.iso file. Now follow these steps to make a working bootable media of a complete Android operating system.
Download the android-x86_64-8.1-r1.iso file (stable Android Oreo).
Plug a USB drive and format it before using.
Open Rufus (a tool to help create bootable USB) and browse the ISO file.
Click Start.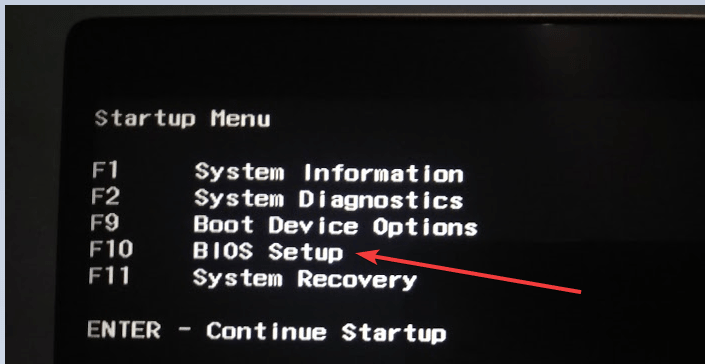 When it's done, shut down your computer and boot from the USB thumb drive to use Android OS. Booting up from a USB is simple when the first screen splashes hit either F9, F12, Del keys to access boot devices. It's different for each computer, but your computer splash screen will tell you which key leads to BIOS options and from there you can choose to prioritize USB to boot.
In Linux, you can create a bootable drive using the command.
$ dd if=android-x86_64-8.1-r1.iso of=/dev/sdX
Why should you not Dual-Boot?
I still think dual booting is a bad idea for your current operating system, I myself wiped out the Windows 10 boot information when installing it on a hard disk. So it requires more knowledge working with Grub2 bootloader. Because you don't want a situation where you start computer and it act like there is only Android operating system installed. However, if you are interested in going solo with an android operating system you can go, while note one thinks that this kind of Android OS does not support USB drivers so any hardware that requires a driver will not work with it.
Did you like the Android operating system running on a computer? Check our other related articles here.
Some people may argue that it's been too late for stable oreo when Android Pie is out, and we're marching towards Android Q. But you need to understand that it takes time and effort to fork ASOP Android for Computer and it's no way an easy task.
If you like the project, you should consider donating to Android-x86.