Android 8 is started rolling officially with some of the Google Nexus phones. The unofficial port of android oreo is increasing, and we've seen android oreo on Redmi note 3, redmi note 4 and one plus 5.
If somehow you got android oreo on a Phone (lineage OS 15, aosp oreo) you may like to install android apps, which takes the user experience to the next level.
I've tested android oreo on a redmi note 3 devices, and these below suggested are in no order.
1. Nova Launcher
The default keyboard is good and provide a basic level customization, Nova launcher fills the gap. It also has all the new Pixel Launcher features like tap-and-hold to pop specific app functions.
Again, Nova Launcher is the best and most lightweight Android launcher and is highly customizable. It offers separate customize options for Desktop screen, App drawer and Dock interface. It also supports Icon packs from the Play store and ability to backup and restores theme settings. The latest version (v5+) also comes with a "Quick Setup" mode, and it's a three-step process to get the look you want.
More android launcher for android oreo.
2. SwiftKey Keyboard
SwiftKey keyboard is not just another keyboard, for your Android, it is much useful and advanced in terms of ease of use and faster typing. It is a free application, and now all of the themes are free to, so you can you get to layout you want. It remembers words you often use that really helps to type faster with autocorrect since it learns as you type It takes a few days to become useful. This is much better than the rest of the keyboard applications.
3. Google Now and Google Assistent
Google made the android assistant available for almost all android running on Marshmallow and Nougat. It's very capable you can ask it to remind you something or simply say "turn on flashlight", check more android assistant commands. Before it was only available on Google Pixel phone, though there is also a flashable Zip file method to add the feature to Android smartphone running on Android 6 or 7, but that method requires your phone to be root. All you have to make sure that your "Android Play services" and the "Google app" are updated to their latest version. You can also try clearing the cache of the Google app in order to force restart and let's see if you have got the Android assistant on your phone.
More voice assistant for android.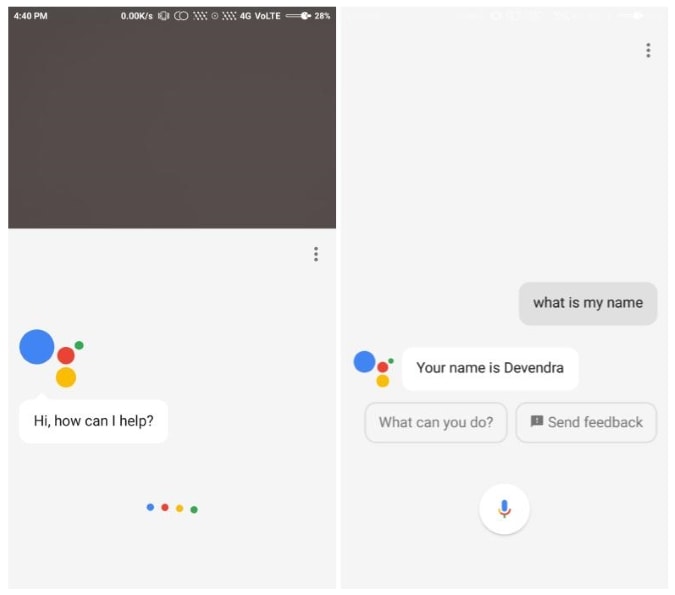 4. WallpapersCraft 4K Backgrounds
On the Play Store there are hundreds of wallpaper application but sadly More store of them are not up to the standard and what won't give you the satisfaction, wallpaperscraft 4K is a exceptional app and offers "really amazing" wallpapers for your phone (also offer mobile screen size adapted wallpapers).
5. AcDisplay
Shows notification in a clean and minimal interface and acts like a lock screen.
6. Tasker
With Tasker, you can do pretty much anything, when you finally realize it more than just a random app about people are bragging. For the first time, you might have no idea how to use this app, literally the same happen with my friends I told them about the app even installed it on their phones. And guess what they have got no clue what the app does so I had to jump in and fill the gap. It doesn't mean that you should be forcing your friends and teaching them benefits of this app.
The Best Tasker Ideas and Profiles – Quickfever
7. Todoist/Swipes
Todoist is a task-manager app, which can now integrate with Google Assistant, so for instead you can say "create a task" following by ok google.
8. ADM download manager
Chances are you are using Google Chrome to browse the Internet, or you are using in default browser app on your phone. There is only one problem which is sometimes you have to pause and resume the download later, which ultimately leads a error message. With a Advanced Download Manager like ADM, you can supercharge your downloading on Android phone. For example you can turn on smart downloading, which ensure that your downloads will be resumed if there is a network disturbance.
Install / More download manager.
9. HQ music player
10. Coming soon
11. Coming soon
12. Coming soon
13. Coming soon
14. Coming soon
15. Z launcher
Z launcher is built by Nokia even before they started manufacturing Android Phones. In many ways it has the taste of Nokia, for example, the interface is almost clutter free and easy to use and navigate. This launcher may not for everyone but a launcher out of the way. Recent contacts are visible on your desktop screen. If you slide, you can add Widgets. Also, there be one button in the bottom to access the app drawer, other than that no dock icons are present.
The desktop screen will not have any more buttons, and you can press the only button that will open the app drawer. Apps will show list-wise, and you've to scroll up-down to navigate. Also on the home screen, you can search for apps by drawing characters gesture.
---
Now you: What's the best android app you are using on your android oreo phone?