The smartphone industry witnessed a new trend of voice assistant apps. A pattern which just set the world on ablaze. With Apple iPhone, the first one to come with its voice assistant app, named Siri, initiated the trend. Then Google made fantastic progress with its Google Assistant which arguably the best Android voice assistant out there. But wait there are more voice assistant apps you can install on your Android.
There is no debate that Siri is one of the hottest selling features of Apple iPhone. But then Android users need not be crestfallen, as there are plenty of apps that can very well replace Siri. In short, you can call them Siri for Android, but shortly, you may find better voice assistance on Android smartphone. And the time comes. Even now there is much full-featured Android voice assistant for Android that can compete Apple's assistant called "Siri." Such apps utilize the voice dictation to translate voice into text and performs appropriate actions.
As Android is the operating system built by Google, that's why Google made tremendous progress in the voice recognition, and Google assistant is the official virtual assistant of Android. A lot of people see it as an apple's virtual assistant replacement but for android. Let us tell you about the rest of the Android virtual assistant apps.
Choose an Android voice assistant app and see if it works for you. Make sure to check more than one. Well, that's up to you. Here is our list of the best virtual assistant for Android devices.
10 Best android voice assistant apps
1. Google Assistant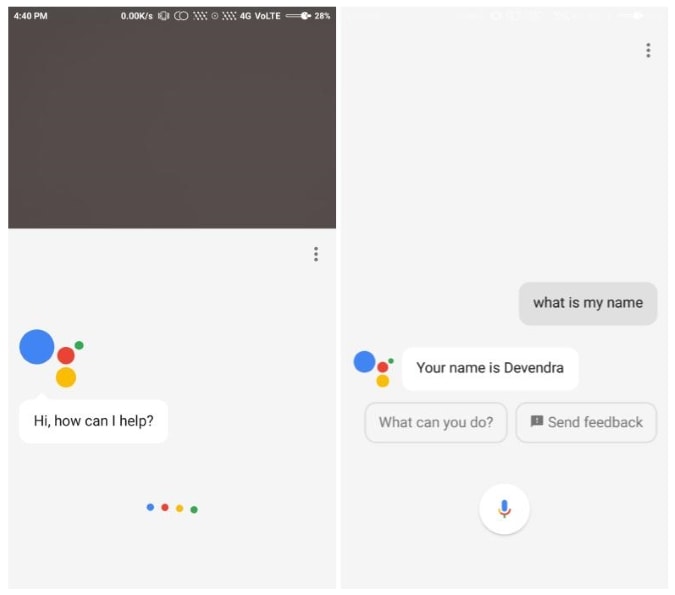 Google made the android assistant available for almost all android running on Marshmallow and Nougat. It's very capable you can ask it to remind you something or say "turn on the flashlight," check more android assistant commands. Before it was only available on Google Pixel phone, though there is also a flashable Zip file method to add the feature to Android smartphone running on Android 6 or 7, that method requires your phone to be root.
All you have to make sure that your "Android Play services" and the "Google app" is updated to their latest version. You can also try clearing the cache of the Google app to force restart and let's see if you have got the Android assistant on your phone.
How to get Google Assistant in Lineage OS
2. Google Now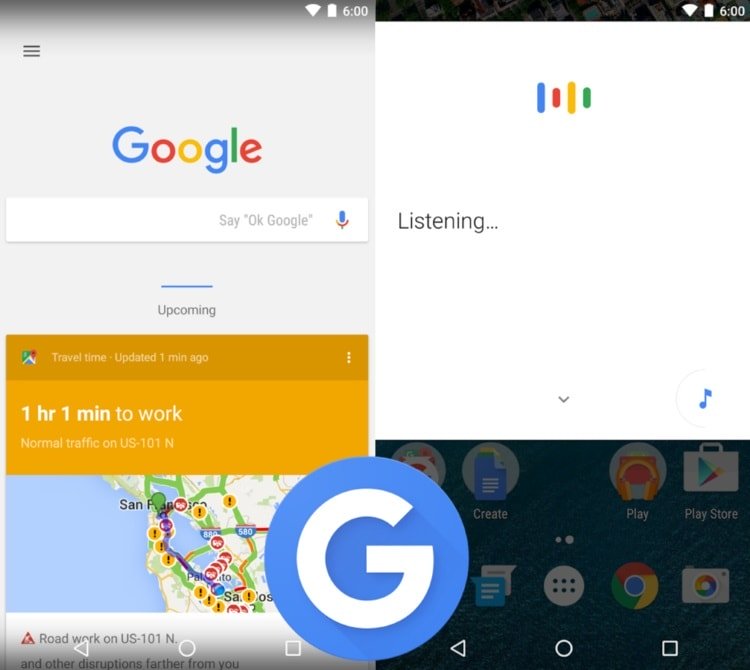 Google Now has an excellent voice command feature, and it acts as a simple voice assistant. You can set reminders, ask "how does a cat sound" and what's the weather. It is understandable that Google now could understand most of the Google assistant commands. Based on your history search, it throws out the information you might be interested in. You can get it as a free iOS app. Google Now is more like an Android version of Siri but made by Google. / © Quickfever
3. Cortana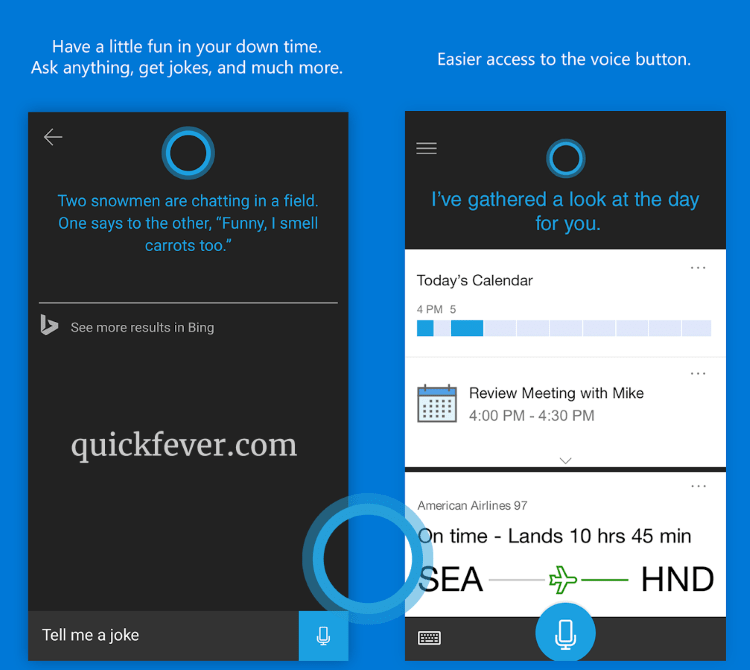 Cortana is mighty in Windows 10's, and so are the interaction between your computer and Android. Cortana support's wide variety of voice commands, my favorite is "remind me to go outside tomorrow," "tell me a joke" and there are much more to find out. Also in the new update, it does not require to sign up/sign up to use basis Cortana's features. The latest version of Cortana Sync call notification, app notifications, and reminders between devices. If the official Cortana app shows incompatibility with your device, check the COA Preview app.
We've noticed Microsoft is slowly merging Cortana within the Microsoft launcher. It now offers to send to pc feature so that you can switch to mobile and the webpage that was earlier opened in Microsoft edge browser will open in your mobile allowing continuity.
[PC TIP] Disable Cortana in Windows 10 with a single click.
4. Reverb Amazon Alexa
Reverb on play store / Amazon Alexa app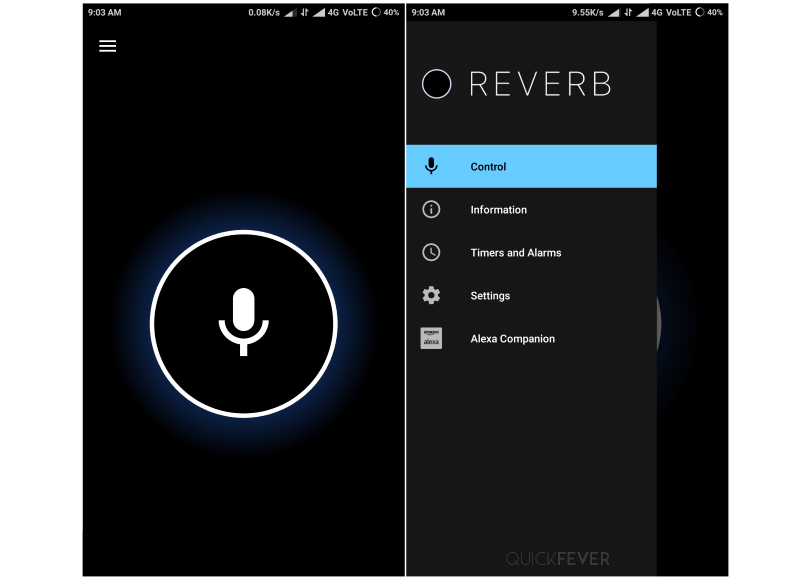 An attempt to bring the Amazon Alexa to the Android smartphones and trust me it's the amazing as the original. All you have to download the Amazon Alexa app and sign in with an Amazon account. There are many things you can do with the Alexa assistant, which is named reverb here, in disguise. There are many things I'll add further about this assistant.
Let's face it; Google built the most used mobile operating system, Microsoft's Windows is popular among computers. It makes choosing a voice assistant harder especially when you want to sync data between devices (cross-platform). To sync reminders from your computer to device or vice versa you have to use Cortana in Android. We'll see what happens next.
Below are some not so famous assistants, not as powerful but does simple tasks.
5. AIVC (ALICE)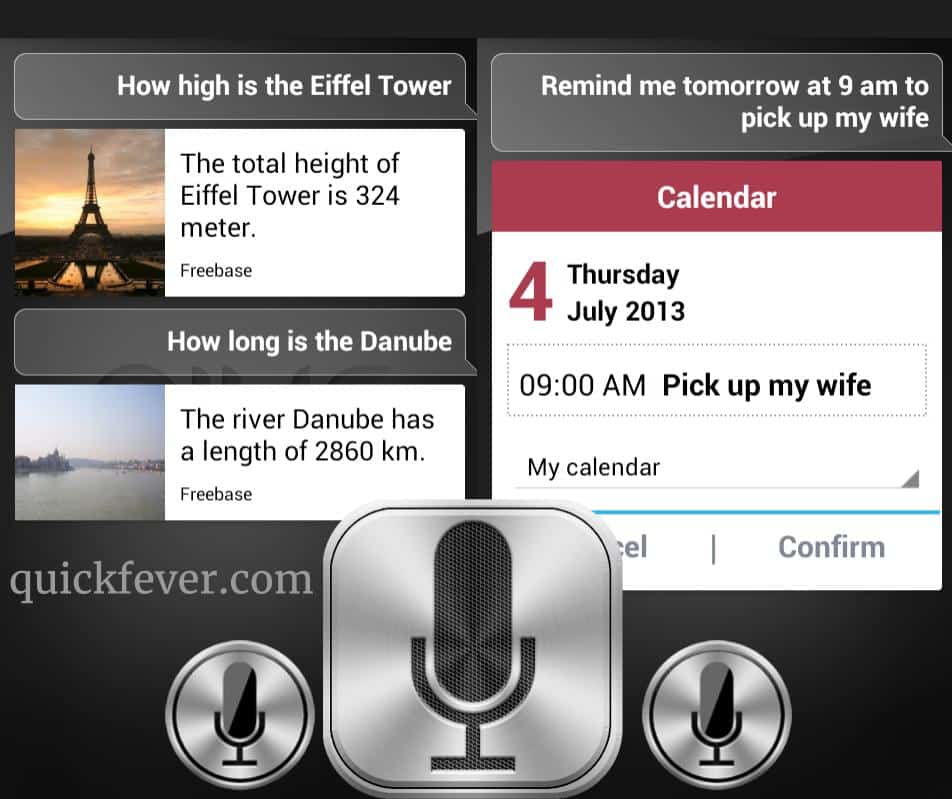 Apps like Alice are a result of technology advancement. Apart from catering to basics like calling, sending SMS, navigation, alarms, it provides various improved features like direct assistance with all your important apps, calculations and much more. The best part is you can ask her about stocks and stats. You need an active Internet connection to operate this app.
6. Jarvis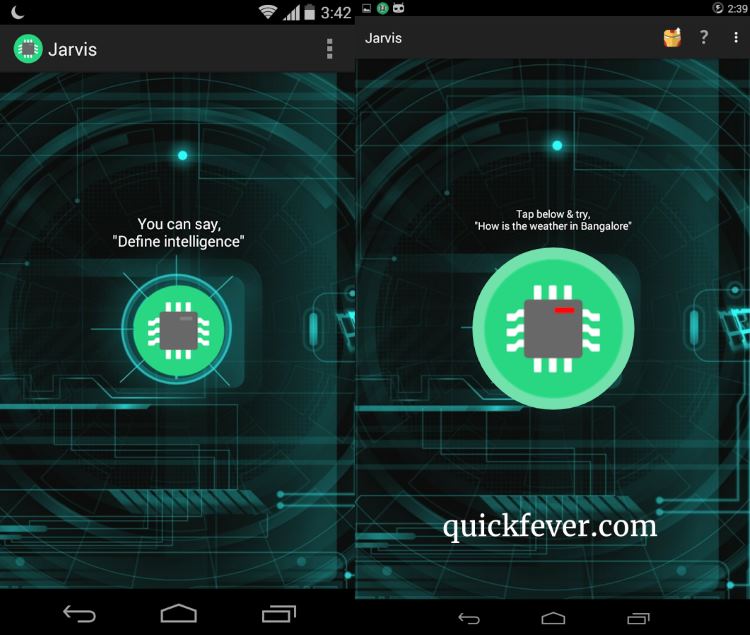 This is an app on the lighter to go side that is handy and comes with a neat interface. It is bound to bring the smile on your face. It is like your companion. It keeps you updated on the recent issues and events — one of the most significant problems with this app I that its free version only supports English. One of the worth describing feature is its 'Office' and 'Quiet' modes that won't make the app a nuisance in case you are working or sleeping. From all those simple tasks to many more functions, Jarvis does them with ease. Jarvis also runs on your Android Wear devices.
7. Dragon Mobile Assistant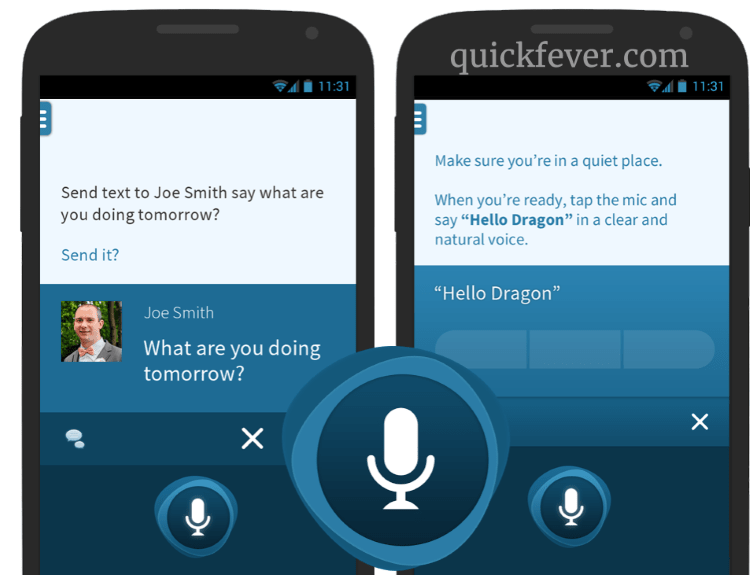 This is an assistant app which matches Siri in almost every sense. From its stylish and user-friendly interface to its capacity of performing complex tasks, this app is power packed with best of the features. It is capable of answering straightforward and complicated questions, alike. It can perform essential functions like answering issues related to whether or performing calculations to complex tasks like sending email and posts to social networks. Since it uses its voice dictation Engine, it does a better job of picking the voice quality. Even when the screen is off, Dragon responds to your commands.
Below are other mentions of free voice assistant application for Android platform. But please note below mentioned app may be weird, ugly, but they work.
If you are the one who is into all those technicalities, the interface of Lyra Virtual Assistant will live up to your expectations. It is loaded with a high number of unique features. It is being updated time and again to make the whole experience smoother and hassle-free. It is capable of translating words and phrases into over 70 languages. Some of its spellbinding features include read and write text and news, taking notes and searching for YouTube videos directly from the app within seconds.
9. Jeannie
One of the most popular apps that have been admired by Android users worldwide. The app doesn't need any specific keywords or phrases to operate. One of its eye-grabbing features is that it translates your commands into different languages if you want. So, even if you are not a native English speaker, it works well for you. The app has limited features in the free version. You will have to pay $3 to access the full version. From setting alarms to voice texting to sending e-mails and texts, this app is capable of doing all.
Install
10. Skyvi
Now, this is one of the most preferred and most natural voice recognition apps that is available for Android users. One of the reasons for its preference is its simple to use interface, which is easily understood by a layman. With almost the same features as that of Siri, it can be called somewhat identical to Siri. Calling with your voice commands, replying text with your voice and sending stuff on Twitter and Facebook for quick updates is merely a cakewalk. If you are looking out to accomplish a complicated or intricate task, then Skyvi is not the one for you. From all those knock-knock jokes to weird questions, Siri does it all. It is undoubted one of the top voice assistant apps for Android.
11. Andy
This Siri app for Android in disguise comes with a simple interface that allows the users to perform simple tasks via their voice quickly. However, for a more delightful and smoother experience go for the paid version of Andy. Apart from translating into 60 foreign languages, checking currency conversions, mathematical calculations, searching Google browsers, it is capable of even fetching information from sites like Wikipedia. So it is a boon for those who refer to Wikipedia often for their assignments. Therefore, it is an intelligent personal assistant app that is very beneficial for students.
Install
Now, the best thing about this app is that it is constant with updates and is striving for excellence with each passing day. The interface can be a little distracting for those who don't have a taste for loud and eye-catching icons. The highlighting part is that this app is capable of recognizing a lot of different accents. It is perfect for GPS locations as it helps you to drive back home all by himself. You don't need to look or touch your phone at all. From giving you that weather forecasting to locating nearby coffee shops to cracking stupid jokes, Robin does it all as an android assistant.
Which is the best virtual android assistant now
You may be confused as to which one you should pick out of all. Just see your requirements and go for the one that fits well. Enjoy getting your work done using these Android voice assistant apps. Please note that my favorite app is Google assistant which is built into Android, that makes sense. I also used Cortana app's which seems reasonable to me. Well, there should be at least one app you should use as a personal voice assistant app on your Android smartphone.