You should install a 3rd-party free MKV Video Player to play all sorts of HEVC video files. Windows 11 users can't rely on Movies & TV app, because it still lacks x265 MKV support, and therefore HEVC MKV files can't be played and you'll perhaps see a dark screen. Fortunately, you can tap the internet and install one of the following free MKV video players to play all your video files.
Our best picks of free MKV video players
This situation is even worse with older Windows with Windows Media Player because that straight up fails to play any MKV videos. MKV file format garnered insane popularity Because it can integrate video audio and subtitles in a single file. MKV video files are usually encoded in x264 or x265 which is also known as HEVC.
However, Windows always struggled with MKV files since the codec that is required needs to be purchased separately from Microsoft Store.
A good Video player is required to play MKV and other HEVC files on your computer. Here's your guide to our list of best MKV players for Windows 11 and Windows 10.
1. VLC Media Player
Being one of the first players that play MKV; VLC is cross-platform and open source.
Suggested articles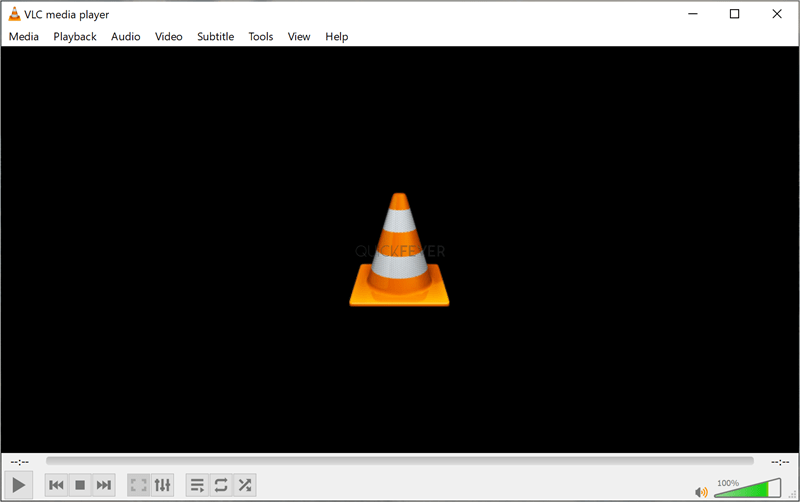 If a multiverse exists, pretty sure He who remains widespread VLC in every universe. VLC is always the first choice of college students, and every non-technical person because they trust it and it's been there for more than decades. VLC seamlessly plays the majority of Video file extensions aided by a clean interface and the non-profit team always said no to bloatware or ads. VLC is by far the best free MKV video player by stability and reliability-wise.
VLC is a highly customizable video player and almost every aspect of controls can be adjusted as per your taste. The controls taste old but get the work done, however, there is a learning curve and the settings page is a dose of cocktails. VLC is great for people who rely on online streams. You paste any HTTPS/HTTP link to it and it will start playing it. You only get this point if you're smart enough.
Steam URL directly using HTTP link.
Stream over LAN and WiFi
MKV file support with multiple audio compatibilities.
It Plays Files, Discs, Webcams, Devices, and Streams.
Plays most Codecs (no separate codec packs required)- MPEG-2, MPEG-4, H.264, MKV, MKV HEVC, WebM, WMV, MP3
Supports all platforms including Windows, Linux, Mac OS X, Unix, iOS, and Android.
Non-profit org company with no spyware, no ads, and no user tracking.
X264 and x265 HEVC support
Years of trust and powerful performance
Synchronous Subtitles
360-degree video support
Play up to 8K resolution
Fast hardware decoding
2. PotPlayer
Suggested articles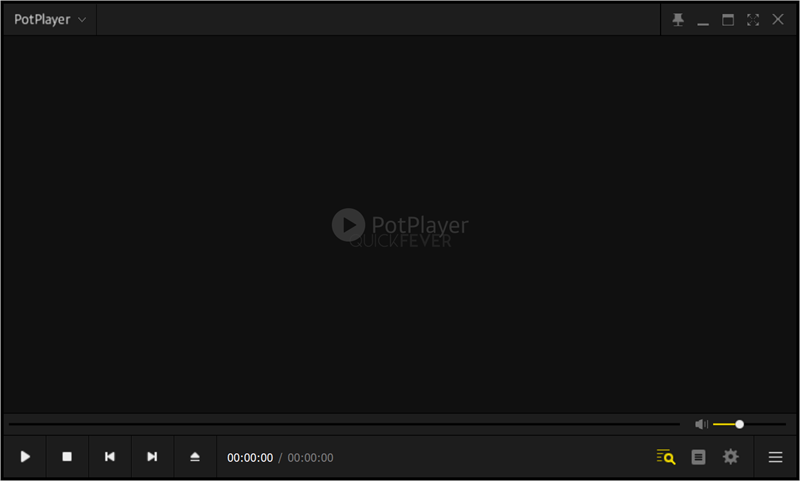 You can download PotPlayer in 32-bit and 64-bit versions as per your device's specifications, so it is one of the best MKV players for Windows 10. You get a user-friendly interface and advanced playback tools with Pot Player on the Windows platform. SMI, SRT, DVD, and even Blu-ray subtitles are supported.
Besides adjusting the brightness and contrast, the software is fully customizable.
Support URL Stream with external audio
A video can be bookmarked based on your favorite scene or chapter
Separate audio tracks and output them to different devices.
It is capable of converting HDR to SDR quickly and switching between hardware and software processing. It can also skip damaged frames in MKV files to play incomplete files.
Support for side-by-side, top-to-bottom, and page-flipping
Video support in 3D and 360 degrees
Provides support for a variety of subtitle formats
External audio support
3. KMPlayer
KMPlayer, one of the best MKV players for Windows 11, can play MKV video files. Videos in 4K, UHD, or 8K resolution can be played with ease. When you play a higher resolution i.e. 4K video on a screen that is FHD/1080P, you'll be able to get a clear picture because when higher resolution is scaled down [by monitor] it gives a better image quality result.
KMP users can use the playlists and subtitles and then there are Video options including multiple effects and video size options including Zoom, rotate, and flip.
Almost all the Blu-ray discs are compatible with KMP, but again we don't have those optical drives. Coming to the hotkeys and buttons, you won't feel you're short on that too; they can be customized and as per your needs [coming from another player, why not just have the similar hotkeys in KMP too, right?]
Videos can be brightened and contrasted
You can invert videos using this free MKV player, including left, right, up, and down
Speed up or slow down the playback
Search for the video you want immediately
Video playlists can be created
Windows, Android, and iOS are supported
Zoom, Pan the video
When you try to play an MKV file encoded in HEVC you'd probably get a message to buy the HEVC Codec from the Microsoft Store, but you can easily skip that and install the extension anyway for free. We have linked the guide that you can follow to install free HEVCCodec on your Windows 11 and Windows 10 and this will work on both the new media player and the movies and TV application.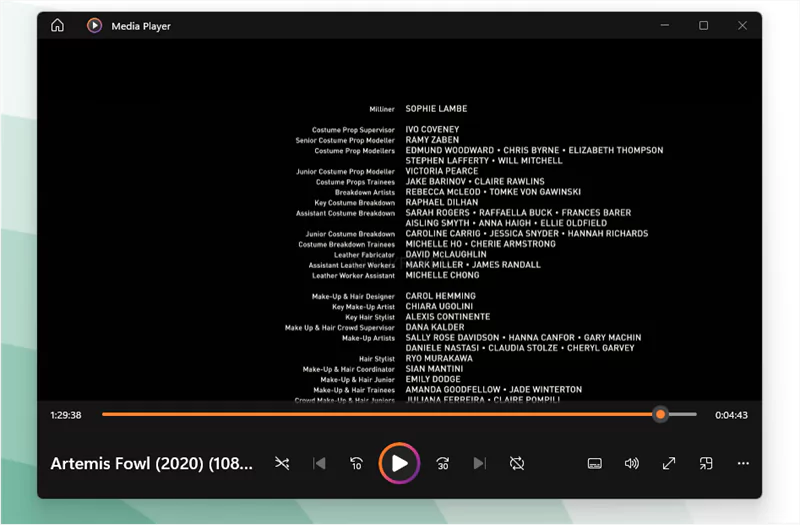 ---
In a nutshell, these are the only video players you can rely on. We have not included MPC-HC as it was discontinued and other players that we have mentioned in our picks of best video players. Now how do you play MKV files on your computer and which free MKV video player do you think is worth using in 2022? let us know in the comments.