The article was for Windows 10, since Windows 10 support is about to end and there aren't any changes that make this article obsolete and outdated. So in the near future, we'll make the changes to reflect the Windows 11 guide.
Microsoft often pushes new Insider builds to users who have signed up for the Insider Preview. So when a user gets a new build from a Windows update, it is actually in ESD format file, which is highly compressed resulting in smaller file size compared to a typical Windows ISO file.
You can also get such ESD and UUP files from the Internet or use a tool that fetches the files from Microsoft (we talked about it here). So, if you have downloaded the ESD file UUP files of a Windows Insider preview from the Internet and you want to install it on your computer because it saves the Internet bandwidth, but you need to extract it and convert it to an ISO file in order to create bootable installation media from it.
---
---
Perhaps not all users want to install new insider builds using the typical way that's why some folks created a workaround to convert official ESD files provided by Microsoft into standard ISO files so that you can store it on your computer and create an Installation media whenever you need.
Changing Windows 10 ESD file to ISO
Today, In this tutorial I am going to demonstrate to you how you can convert any ESD file into a fully functional ISO format so you can create installation media create installation media. Please assume that you are not signed up for the insider preview program and proceed to the steps below. Even if you have participated in the program in Windows settings that will still work if you are going to do a clean installation of Windows insider build.
Step 1. Download Required Files
ESD file: Windows 10 ESD Download links.
Decrypter Tool: Download
Rufus (To create bootable USB)
Tip: Extract and move the decrypter folder to the local disk C:/ root folder, because sometimes the script does not load if it is run from another hard disk or folder. For example, create a folder inside the local disk c, name it "Windows Insider", copy all the decrypter files into it, and move the ESD file and the Rufus tool along with it.
Step 2. Convert ESD to ISO
Open the decrypt.cmd file and select an option, such as Type 1 or 2, and press Enter to create an ISO file from an ESD file. Note that there should be an .esd file in the same folder from which you run the script.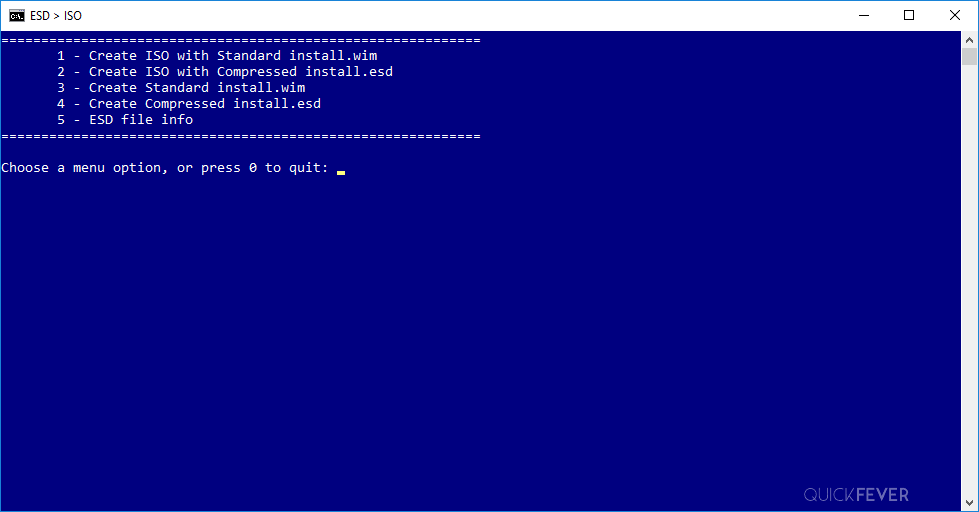 If you choose to convert an ESD file to an ISO file, the process will start by creating a boot.wim file in the initial phase.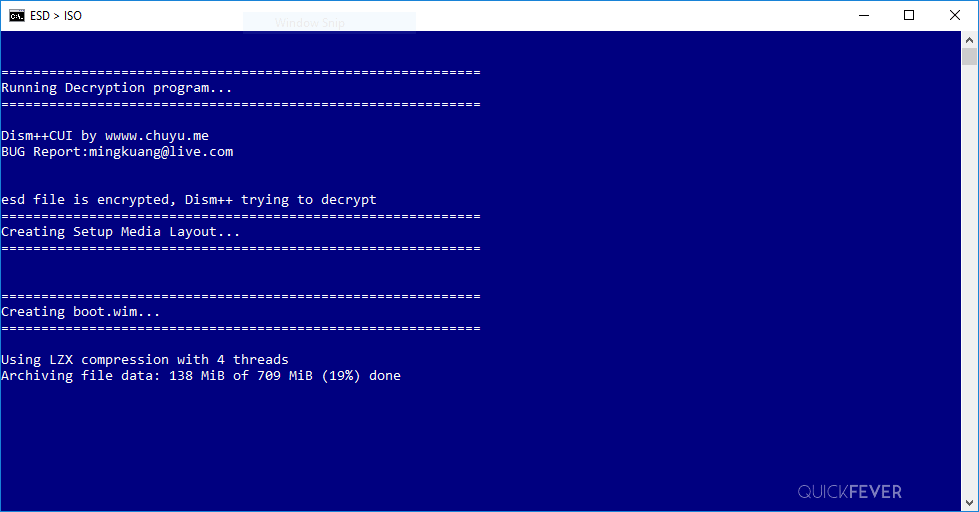 The next step will take some time as it involves decrypting the 7 GB install.wim file. Alternatively, you could choose the second option that produces a compressed install.win file. There's no issue with this option unless you're converting a multi-variant ESD, in which case you'll need a USB drive with higher capacity.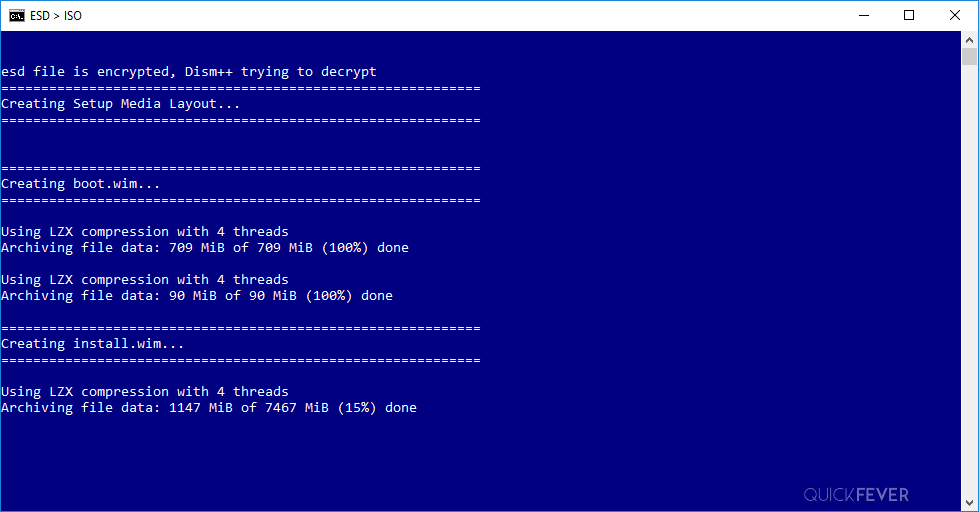 After a few minutes, the process will be complete and you can press any key to exit the script.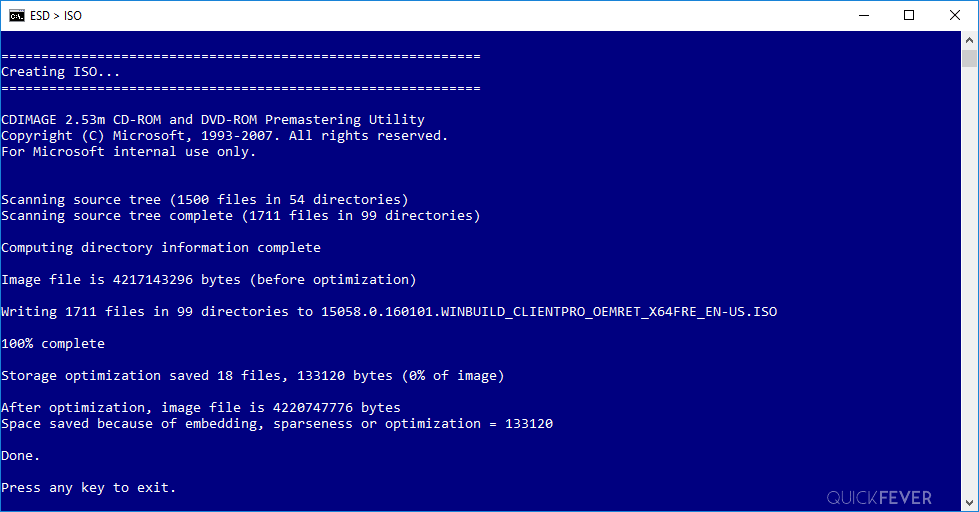 The ISO file will be saved in the folder where you start the script. You might be planning to make a bootable USB drive, so I recommend using the RUFUS tool. Download RUFUS and keep it in the same folder to make the process easier.
Now open the Rufus tool and drag the ISO file inside it, it will automatically just for your computer's configuration and select options that matter. Now click on the start button and wait until the process finishes.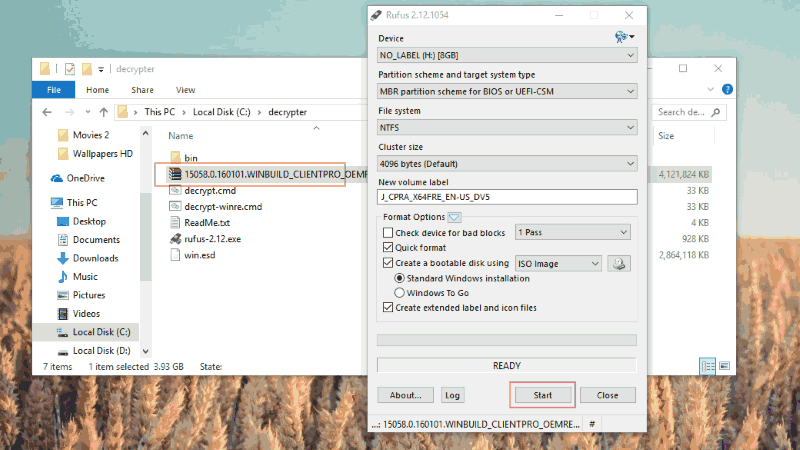 After that, you can either upgrade the existing installed Windows Insider build on your computer or do a fresh installation of Windows Insider builds.
---
Below is a video that will show you how to transform an ESD file into a completely functional ISO file.
---
Changing Windows 10 UUP files to ISO
Getting UUP files from this (UUPDump mirror) website and selecting "Latest build (Mostly Insider builds) or known builds (Public releases).
Download all the files listed on the specific build page. There may be 20 or more links, so be sure to download each file and copy them into a single folder. After downloading, open the rename script (located after the file links), paste the given code into Notepad, and save it as "anything.cmd". Run the script from the same folder where the UUP files are stored to rename the files for use with the following tool.
Tip: Use the IDM Chrome extension to collect all links at once instead of downloading each file individually. The IDM site grabber is also an excellent tool you can use for this purpose.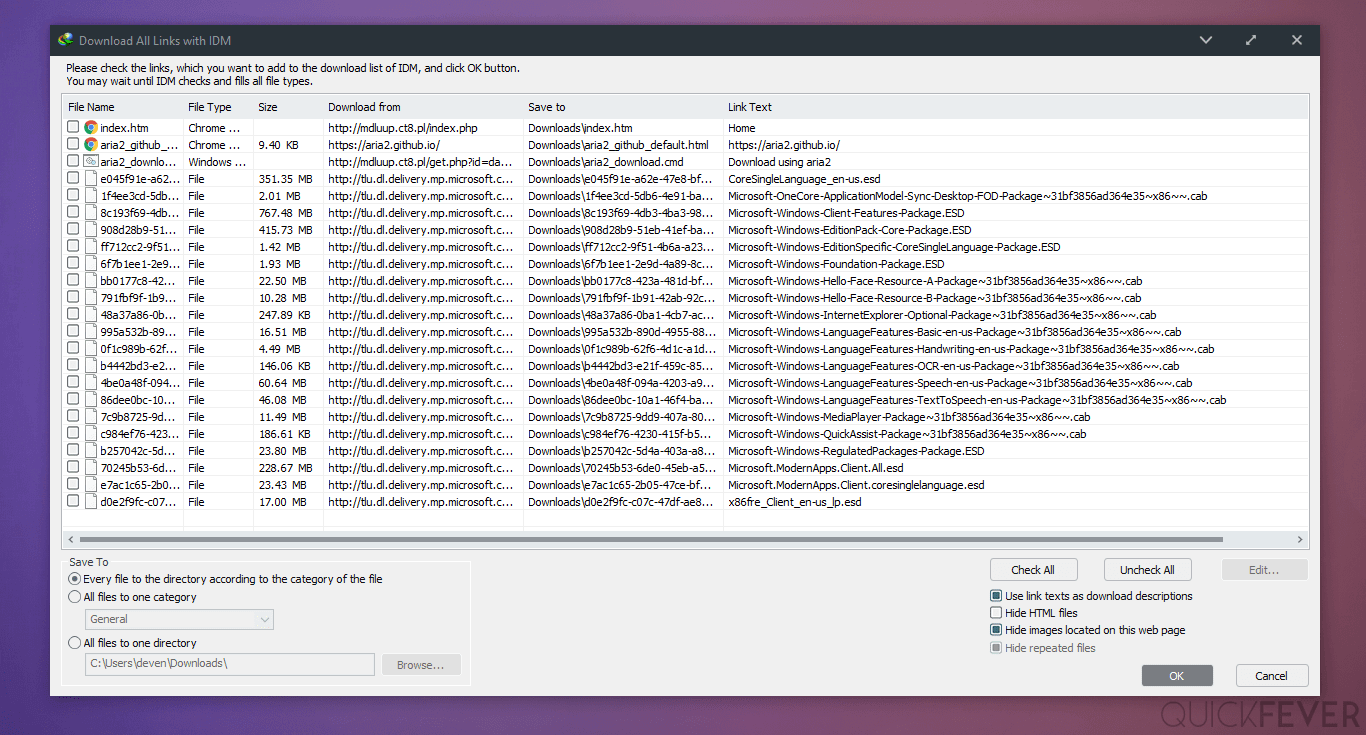 Get this tool to change UUP files into ISO file. Extract it on your computer and inside it, there is "UUP" folder, for convenience you should copy all the renamed UUP files here (also copy the folder location as the tool will ask for it).
This tool changes UUP files to a regular ISO file. Please be patient as it may take anywhere from a few minutes to an hour, depending on your computer's speed.