Space required to install Windows 10
If you're looking to install Windows 10 on your computer or about to fresh Install Windows 10 but concerned how much space does Windows 10 take after install. This short guide will give you an estimated idea whether you have recommended space to install and run windows 10 on your computer without any problem. Check the following points to decide whether you should install Windows 10 or not.
Windows 10 Install Size
A clean or fresh windows 10 installation size is 11.6 GB, though recommended free space is 16 GB for 32-bit OS and 20 GB for 64-bit OS, But it is advisable to have a partition with more free space so that you can install software and games. According to Windows 10 pro 64-bit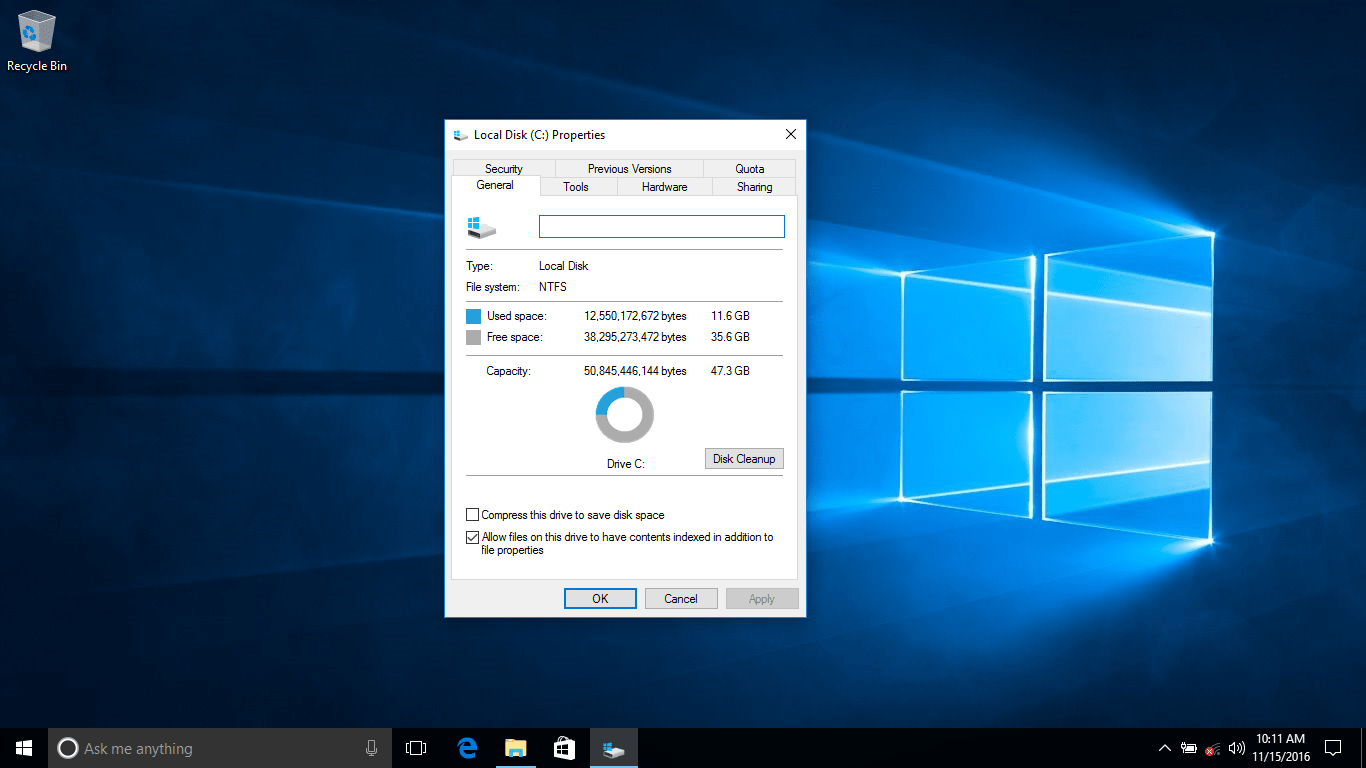 Hard disk space
At least 20+ GB will be used on your windows installation partition.But if a partition has near 20-30 GB and on storage limits, Windows 10 has a special feature that will automatically compress some system files to keep working fine. But you can also do this manually, in rough figure this feature is likewise able to compress 5GB into 3GBb but that's the limit. You can not compress everything in the windows directory.
Windows 10 ISO download size: May 2019
32-bit English Windows 10 ISO = 3.25 GB
64-Bit English Windows 10 ISO = 4.6 GB
Though size may vary but not much. You can get official Windows 10 ISO using this guide.
Windows 10 1803 Single language
UUP files = 2.5 GB
Install WIM Size = 3.7GB
Install ESD Size = 2.73 GB
ISO with Install.esd = 3.35GB
Download Windows 10 UUP files.

When installed on SSD:
Roughly around the same as required on normal hard disks. As SSD (Solid state drive) are faster so is windows 10 when you have an SSD. Having a solid state drive will help the operating system to boot faster and work flawlessly. But they are not quietly affordable just yet, and just like normal hard drives, they fail too.
Installing from USB
Making a bootable USB from a Windows 10 ISO depends on its architecture. BTW a 4GB USB drive is enough for both 32-bit or 64-bit ISO.
Other Windows 10 Minimum Requirments.
New device: 2 gigabytes (GB) RAM for 32-bit or 64-bit
Update: 1 gigabyte (GB) for 32-bit or 2 GB for 64-bit
Graphics card: Windows 10 requires at least DirectX 9 or later with WDDM 1.0 driver and display with a resolution of 800×600.
→ If you think your computer can not run Windows 10, you should try once to install windows 10. If Windows 10 is not your cup of coffee your computer needs a lightweight operating system.
→ If you are new to Windows 10, Click here to read windows 10 Guides, Tips and How To's.
Personal Note: this section is as per my own case.
My Specs: Windows 10 Pro, x64 System, 4 GB RAM.
My Windows 10 installation took around ~20 GB despite the fact that I've installed around 20 programs. You can also use the Disk Cleanup tool to gain some free space on Windows installation partition.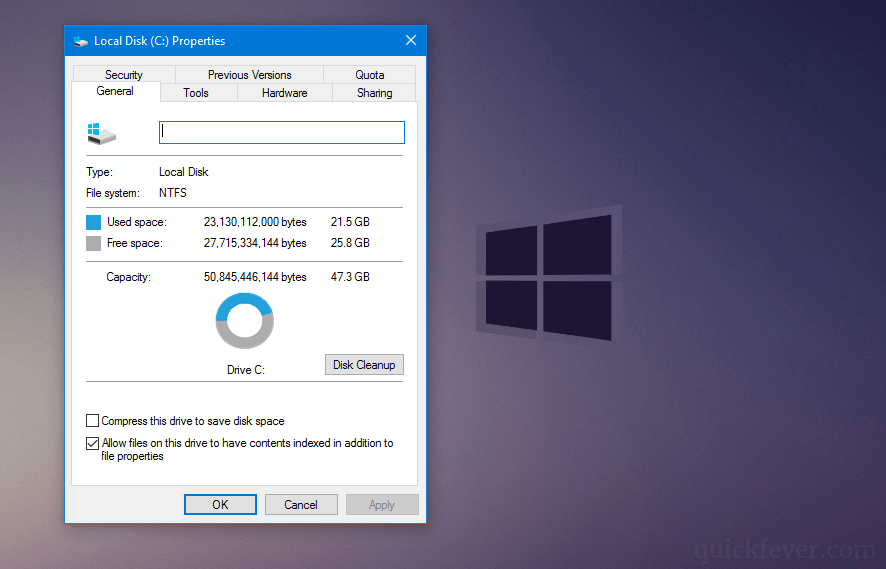 —
When You Don't have Required Space to Install Windows 10.
It is very unlikely because today an average computer has around 500 GB Hard Disk. Maybe you have files on your disk or you Installed Windows 10 over any older windows. This might leave a Windows.old folder inside the Windows installation directory. You can clear the folder by going to Disk Cleanup > Clean System Files > Tick Old windows backup > Clean it.
Additionally, you enable the 'Compress this drive to disk space' in Local Disk (C:)'s properties. This may make the program's execution a bit slower than usual.
---
Windows 10 is the best, perfect and flexible windows Yet. However, we are not forcing, but you should experience it. Windows 10 has everything new. New UI. New keyboard shortcuts. Windows Hello. And everything else. Check out the below video to know why we are saying this.