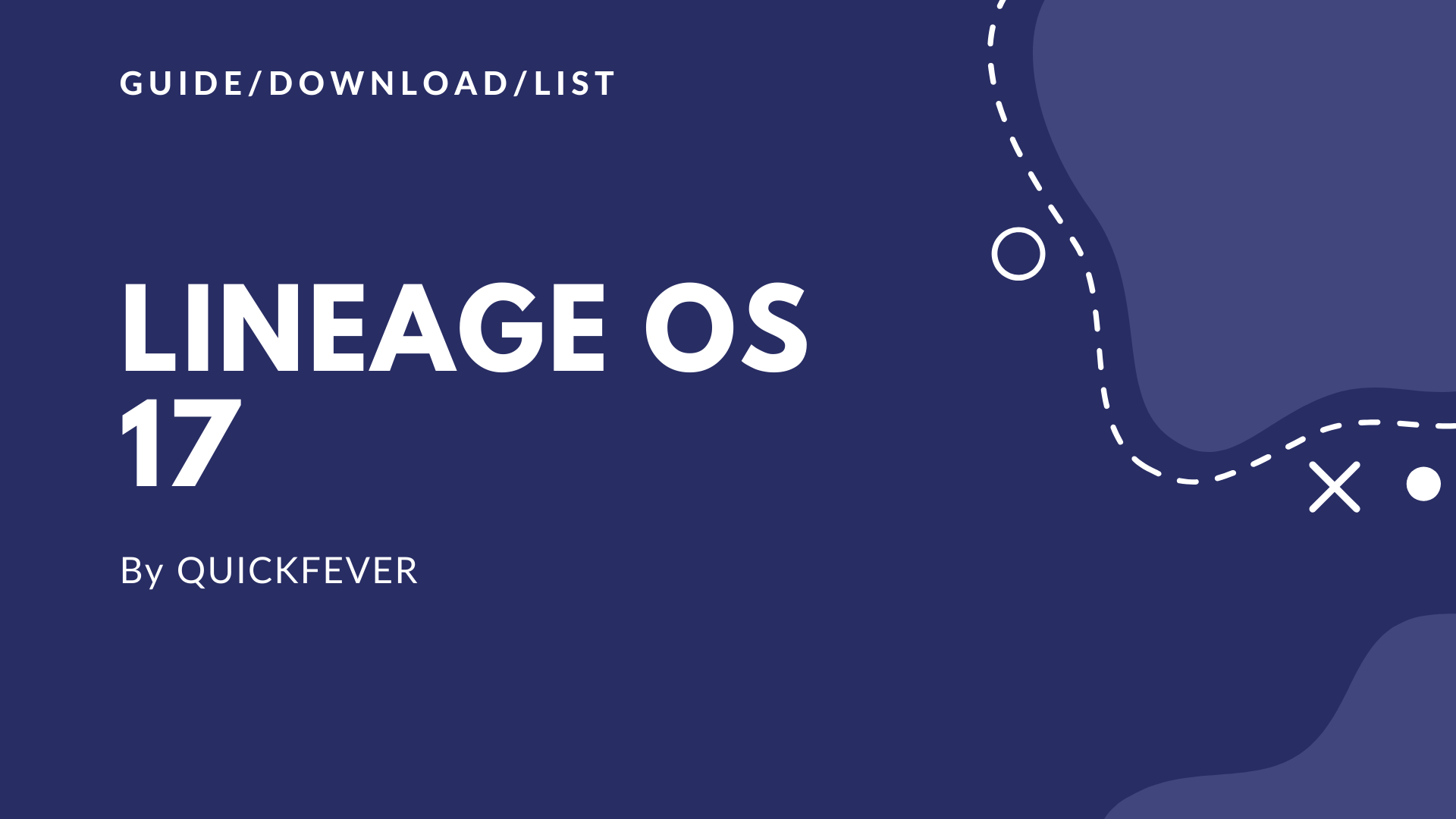 Linux OS is a custom Android operating system forked from the Android open source project also known as AOSP. Lineage OS a project (previously CyanogenMod) that offers menu useful features and customization options. Android mobiles like Xiaomi and others come with heavily modified Android which most of the users don't like so LineageOS is the solution to get the row Android operating system experience.
Lineage OS 17 is based on Android 10. A follow-up version 17.1 will take place when with Google's Android 10.1 release. In this version, you should find all the Android 10 core functions including system-wide dark mode, full-screen navigation gesture
Lineage OS 17 Unofficial ROM's
So while you wait for the official lineage OS 17 builds to start, many developers already forked LineageOS 17 ROM for various devices, below are some popular devices.
How to install Lineage OS 17
Prerequisite
Custom recovery, you can either use TWRP or CWM.
Your phone's bootloader Should Be unlocked.
Lineage OS GApps
Gapps is a package that installs Google play store functionalities to Custom ROMs. There are many Gapps packages to choose from but below are the popular choice.
1. OpenGApps
https://sourceforge.net/projects/opengapps/files/arm64/beta/
OpenGapps provides daily updated, size optimized packages from 100 MB to whooping 1GB. The bare minimum package you would use it Nano that comes with Google Assistant functionalities.
2. BitGapps
https://forum.xda-developers.com/android/software/arm64-bitgapps-q-10-0-0-t3968500
This provides more optimized packages even for the latest Android version. At this time you'll get the Gapps which will easily work on Android 10.
Why go with Lineage OS
Lineage OS is sleek slim and offers the exact Android experience as AOSP meant to be. Also, the ROM does not ship with any third-party applications, bloatware, and unremovable apps. Looking for 3 Android experience with some customization features lineage OS should be good to go as in daily driver usages. The official rollout of lineage OS 17 can happen in mid or late 2020. However, the unofficial deployment has begun with developers porting Android 10 for popular devices like oneplus and Samsung.
Why not Lineage OS? And Alternatives
While lineage OS offering sleek and smooth Android experience, some people demand more customization options such as internet traffic details and boot animations. One of the best Custom ROM which offers a combination of features from other ROMs is AOISP. We have covered more custom ROMs which you can install on your Android smartphone.