Apex legend is not just a game, it's often depicted as the best Battle Royale game with fast-paced action. And just like any other online game it heavily relies on network connectivity, and If in case you are experiencing ping spikes and high ping latency when playing Apex Legends you should read this article. We have listed a few possible fixes to help you decrease your ping spikes.
Check the Apex Legends server status
The majority of the Battle Royale games are backed by high-performance servers located in different regions and each region may have a different network speed and performance. In case a server goes down and doesn't work properly you will see High pings and connectivity issues. To track Apex Legend server status, open this third-party website to check if there is a problem with a particular region server.
If you see multiple reports you can be sure that it's a server-level problem and it will get fixed there is nothing to do from your side other than waiting for a few hours.
Check your network
Apex Legend's high latency and ping spike problems can arise because of your network. So you need to make sure that the network you are using doesn't have any issues there are multiple ways to check.
Transport by switching off your internet modem and router and turning them back on.
Alternative internet connection to see if the problem persists, you can use a mobile hotspot.
If you are relying on Wi-Fi to have the internet on your computer use a network cable that connects the router to your CPU.
So if you try these steps you will be able to figure out if there is something wrong with your internet connection and if something helps you switch to that solution permanently to have lower ping.
Change Apex Legends process priority
You can also prioritize the Apex legend process to fix high latency issues, let's see how you can do that.
Step 1: Open Apex legend press the start button and then open task manager. Alternatively, you can press Ctrl, Shift, and Esc to launch task manager.
Step 2: Switch to the Details tab.
Step 3: Right-click the Apex Legends process, and change its priority to High or real-time.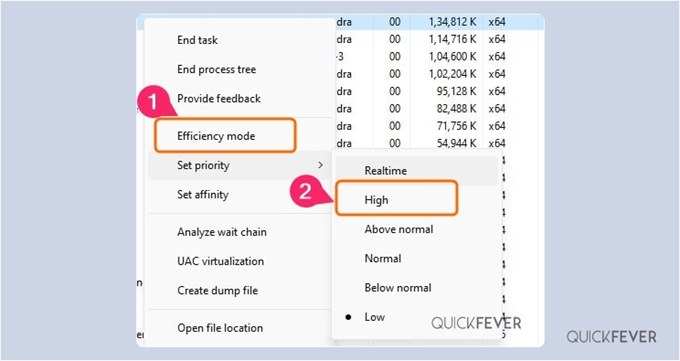 Switch back to the game and check if things are back to normal. There is a setting in Apex that enables performance mode vacancy ping and latency information.
Change the Apex Legends compatibility settings
If the game is having troubles and running in compatibility settings you try disabling them completely or vice versa to see if something works out for you. The number one would be the launcher game as admin privilege so that it can use your PC resources more than any other background app.
Step 1: Right-click on the Apex Legend shortcut and from there go to its original location. 
Step 2: Once you find the file right click and select properties because we want to disable full-screen Optimisation.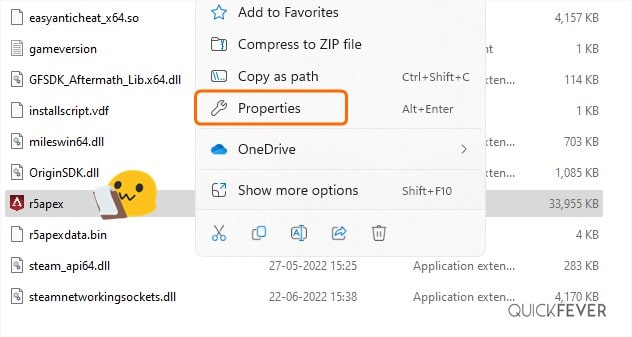 Step 3: Switch to the compatibility tab and from there and take every compatibility option that you may have turned on previously.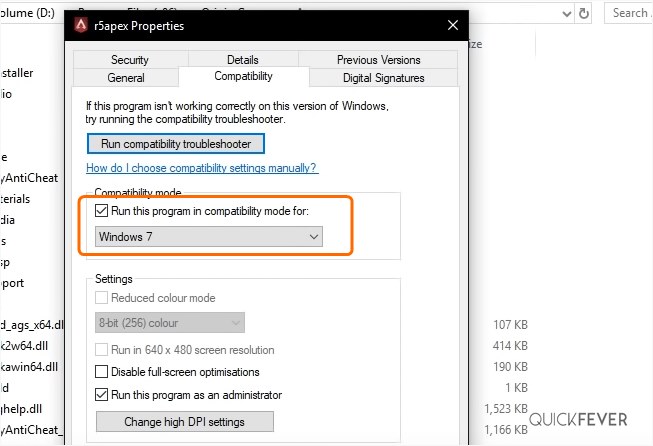 Now go back and run your game to see if you're still suffering from high Spikes and ping issues
Check and clear background tasks
If you are using a program in your background that is consuming your internet bandwidth that can cause Apex Legend to suffer from high ping issues. Because the game requires constant packets from the server to your computer but this can become slow it's something else on your computer is using connection speed. For example, if you have downloaded a game or a movie then you should wait for the download to finish and then play your game. Some game clients give you the option to set a download speed so it will not interfere with other programs.
Step 1: You can try disabling steam layout and origin in-game overlay . Also if you are recording your screen you should temporarily turn them off.
Step 2: Open task manager and see if a processor is using your system resources, you can sort by network usage.
Step 3: Let anything that is using unnecessary resources and stop the music and task button.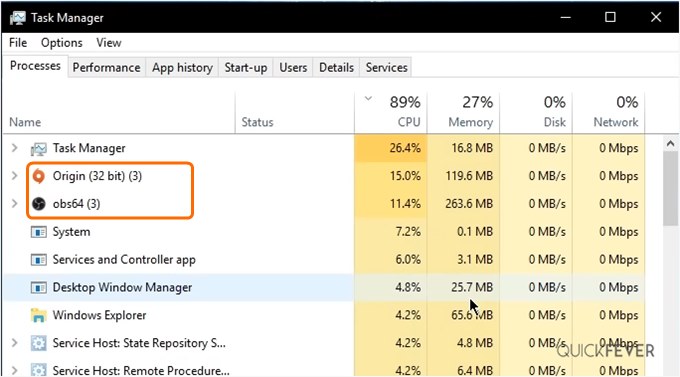 If you see anything that is consuming unnecessary resources right click and stop them using the End Task button
Reset Internet Connection and network settings
There comes a time when your internet connection is working perfectly fine but there is some misconfiguration on your computer that prevent game packets to receive successfully. In those cases you can clear the DNS cache and reset network settings, here is how to do that
Step 1: Open CMD.
Open run dialogue and type CMD on it, alternately you just search command prompt and run it as administrator.
Step 2: Copy and paste these commands.
Copy the three comments and paste them into the command prompt and hit enter button. These comments will flush DNS, renew network settings, and refreshes the DNS server.
ipconfig /flushdns
ipconfig /renew
ipconfig /registerdns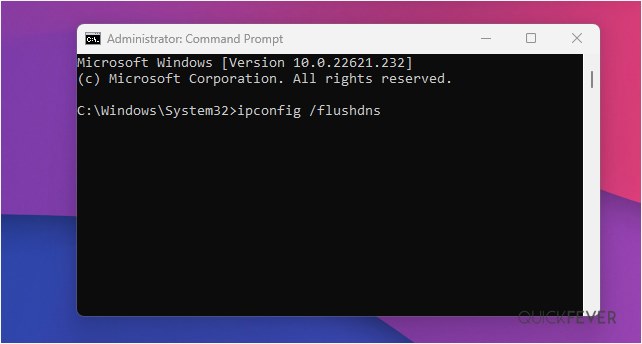 While a restart may not be required you can do so to test out if this solves the Ping spikes issue in the Apex Legend game.
A VPN might help, try Surfsahrk And it will help you remove any obstacle between your internet service provider and game server. A VPN bridges connections between the Apex Legend server and your computer while using the VPN server.
For example, if your ISP can't access or resolves required game server IP addresses, A VPN essentially will.