We've reviewed popular and best VPNs for United States, United Kingdom, and India.
Enjoy the freedom & visit any website you want
Change IP address for better anonymous browsing & downloads
Stream Netflix, CWseed, Disney+ & more from any country
Discover quick VPN deals & the best VPN free trials
Black Friday deals on every VPN [Limited time]

---
Virtual Private Network (VPN) service(s) is key if you talk about online privacy. A Virtual Private Network essentially works as a tunnel service that securely and anonymously connects you to the internet. Many businesses use VPN to connect to their remote servers, the LAN without actually being physically there. Using it for personal use is also similar. Your network traffic is routed through a secure, encrypted path known as a tunnel which in turn is secure and keeps prying eyes at bay. If you're using a public network ( WiFi at a cafe for example), anyone with little technical knowledge can easily access all your data remotely putting your privacy at risk simply by connecting to the same unsecured network.
RECOMMENDED BY OUR EDITORS
5 best VPN services for Windows 11
If you're using a public network (WiFi at a cafe for example), anyone with little technical knowledge can easily remotely access all your data putting your privacy at risk simply by connecting to the same unsecured network. Using a VPN service, all your web traffic goes through the company's servers. This not only means that your data is secure, but that your real IP address and location is hidden from snoops. Instead, everyone sees the location and IP address the service set up for you. This isn't foolproof as the traffic can still be intercepted but it is very difficult to identify where the traffic came from. This is probably more than enough what an average user would use for casual internet surfing but if you are dealing with some sensitive information, try using Tor for a greater level of security.
In this post, I've jotted down some of the best free VPN services available. Using these, you can easily access the internet securely and even gain access to otherwise restricted content in your country or location. For example, you can use Netflix if you reside somewhere it isn't available. A free VPN is just fine for casual usage since everyone doesn't want to shell out a fortune for this.
Best PAID VPN services for Windows 11
Windows 11 is no different from Windows 10 and all the VPN listed in this article works well with older Windows versions.
It is worth noting that not all free VPNs are safe to use since there are frequent breaches reported in many not-so-secure free VPN services. That said, the ones listed here are quite reputed services and safe to use.
1. Surfshark
An attractive 2-year plan at just $59
30 Netflix libraries
Ad-blocker built in, has to be enabled manually
Cross-platform apps for Desktop, TV, Mobile, and Browser Extensions.
A rating of 4.3 on Trustpilot (over 10K reviews)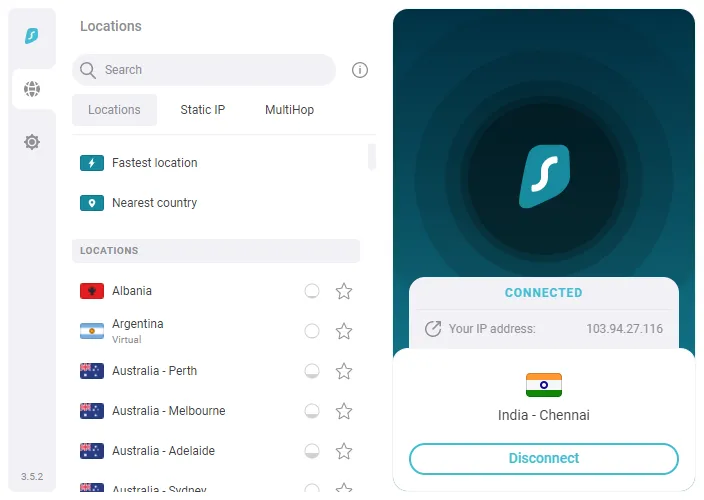 Surfshark (30-days free trial) allows unlimited devices. I received a full month of Surfshark's trial and here are my thoughts.
This VPN application can be installed on computers, Macs, mobile devices, and even televisions. It is available for computers, Macs, mobile devices, and even televisions. By selecting the Best Connection Speed or a nearby country, you can quickly enable VPN. In addition, you can also manually choose a country and connect to it.
In terms of Speed, Surfshark performed really neat without any major speed drop.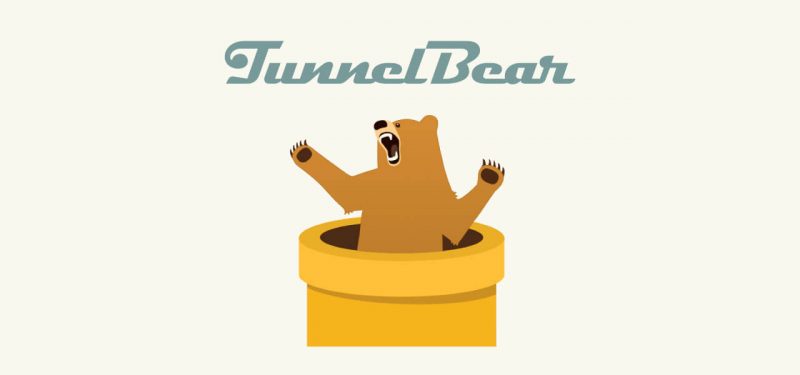 TunnelBear is one of the most reputed, and easy VPN services available. It offers a paid as well as free option. It supports more than 20 countries to choose from to mask your location. TunnelBear doesn't log any of the data sent or received through their servers so you are secure. Also, it is incredibly easy to use. With just one click, you are ready to surf the internet securely. You can connect up to five devices. The free version, however, limits monthly usage to a mere 500MB. This makes the free option not the best one to use for streaming but is an excellent choice for casual surfing for locations with severe censorship.
TunnelBear is one of the most reliable, secure, easy, and fast VPN services you'll find. If you find it worth it, the paid version isn't all that pricy as well.
3. NordVPN
Under maintenance
4. ExpressVPN
Under maintenance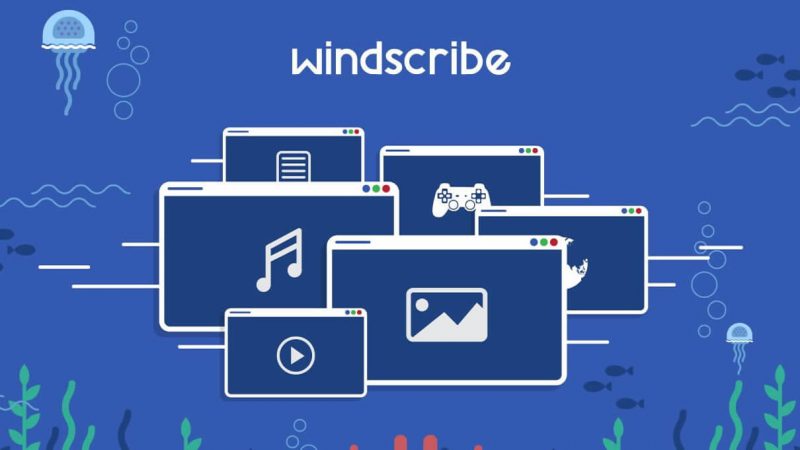 Windscribe is another super secure, free VPN service. Not only this, it is generous in terms of bandwidth allowance, giving away 10GB of bandwidth to free users. Also, it'll give you an extra 5GB just for tweeting about the service and 1GB for each user you refer. The tool offers a Windows Application and a browser extension, both of which can be used separately. The features are all the same for free as well as paid users, the difference being in the bandwidth offered. The tool is very easy to use. Windscribe offers eight different server locations to choose from. It comes with a built-in ad-blocker and firewall as well.
You just need to set up a username and a password to start using the service. Using your email is optional. Windscribe doesn't store any logs, history or such data on its servers. It only accesses the username and amount of data exchanged, which is cleared within three minutes after a session ends.
Windscribe is a great choice if you want to use a free VPN that offers great bandwidth without compromising on the security front.

Hide.me claims to be the fastest VPN service. Based in Malaysia, the free service gives you 2GB bandwidth per month. Server locations are limited to just three but that should be just fine for casual usage. Hide.me doesn't log any browsing data and uses encryption protocols such as OpenVPN, IKEv2, PPTP, etc. The only downside is the limited server choices.
That said, it is still one of the most secure VPN services with a strict privacy policy. Coupled with one of the best data caps which other, similar free services offer, definitely check this one out.

Surfeasy is another great, free VPN service. It uses bank-grade encryption technology meaning your data is safe. Surfeasy gives you 28 different server locations to choose from (16 for free users). It doesn't log any data that is transferred through their servers.
However, it limits you to just 500MB of monthly bandwidth which can, however, be increased by referring friends and social shares. You can use up to five devices simultaneously with this service.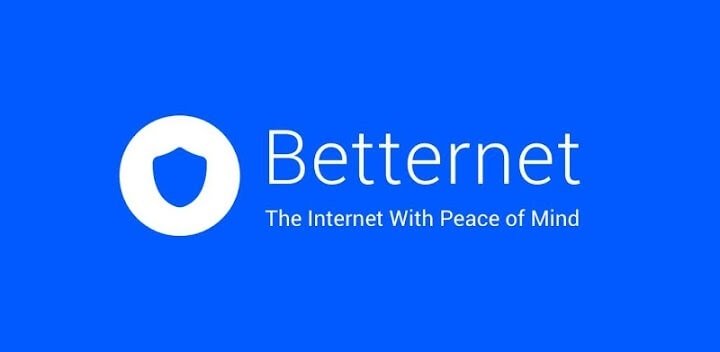 Betternet is an always-free VPN service with virtually unlimited bandwidth usage. You don't need to register to use it. You can connect to it just with a click. Since there is no such thing as completely free, they too use a monetizing scheme. The good part is, they honestly tell you how they make money while providing you their free service. They do so via the "install an app", "watch a video" kind of advertising. Though the service is completely free and secure, it does offer these ads.
The service is good if you want to use much more bandwidth which no other free service offers and are okay with the ads.
---
All the above free VPN services let you access the web more securely and in a free manner. If you reside in a severely censored location, VPN will definitely help you. Some of the services provide a data cap while some don't. Try them and pick the one that suits your needs. Happy Surfing!