Like everything else, chrome extensions get updated to their newer version. Most of the time developers fix something or add new features to extensions. But sometimes newer versions couldn't do justice, and you can't help but use the newer version, there may be a couple of reasons for you to go back for the older version of a Chrome extension.
But here is the problem, you can't downgrade a Chrome extension to its older version from Chrome web store. As the store only contains the latest version of the extensions.
How to Downgrade Chrome Extension
So how you'll find the older version of a Chrome extension and install it to your Chrome browser? This is a detailed how-to guide that is going to help you in that case. Let's see where to find older Chrome extensions and how to install them, let's get started.
So I've decided this guide into these segments to help you downgrade a chrome extension of your choice.
Step 1. Uninstall the extension (latest version)
Sounds easy, head over to Chrome Settings > Extensions and remove the extension. Or you can directly right click on the extension's icon from the top-right area and select remove from chrome. Alternatively, type chrome://extensions/ in the address bar to open the extension manager page and click on the trash icon to remove that particular extension or app.
Step 2. Download older version of the extension
So there are a few archive websites that keep a catalog of Chrome extensions by a version number. An archive site is crx.dam.io which stores chrome extension in zip file format.
Alternative: https://crxdown.com/
Visit the site press Ctrl+f and search for the extension you're looking for, if you find it, download the appropriate version file, which is basically will be a zip file. Save it your computer and enable "show file extensions" from the folder option.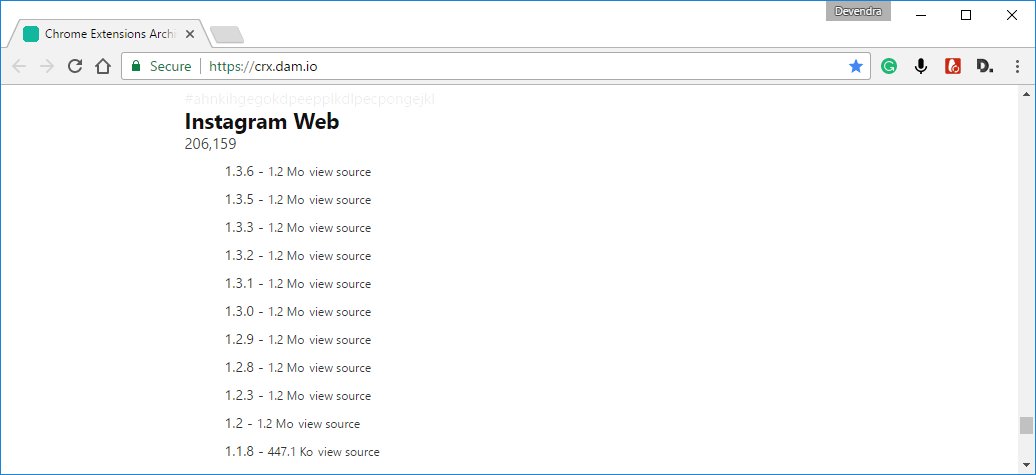 Rename .zip with .crx as it's chrome supported file type and sites should not host .crx (installable) files on their servers. To open this file format off, you will need to get the help of additional software like Winrar. However, you do not need to extract this file but only have to change its extension. This is required in the process of downgrading the Chrome extension to get back to an older version.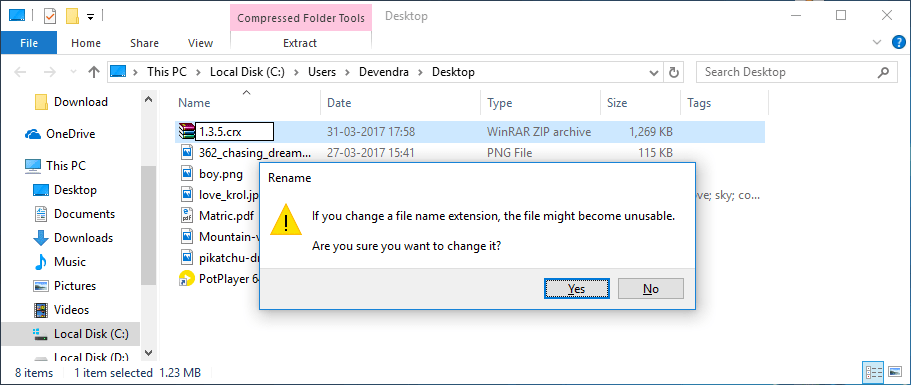 Step 3. Install it
Open Chrome, head to the Extensions page, and drag the .crx file inside the extensions tab. It will ask for confirmation, accept that. The chrome extension should be installed, and you can use it in the way before. Now to check the version go to extensions page to confirm you've successfully installed the version as you were supposed.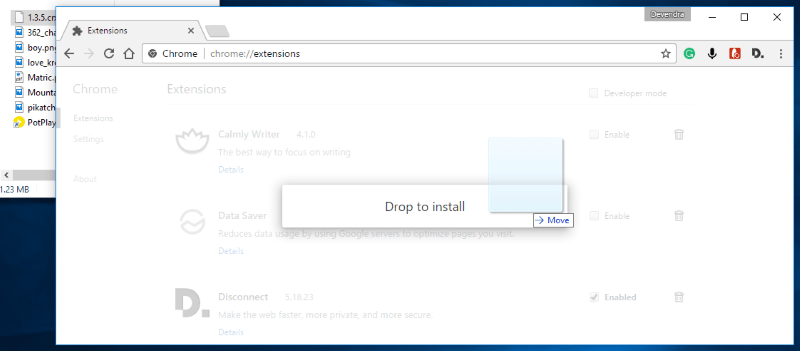 Fix this can only be added from the web store error: Open the extension with a 7zip and extract it then delete any "_metadata" file or folder then use the load unpacked extension.
__
Well I was using an extension to use the chat feature on Instagram from the computer, and the extension that I was using is Instagram Web, with version 3.6 I removed the chat feature, then I reverted to an older version to get the chat functionality. Feels good. So you now know that you can easily download Chrome extensions and applications you just have to look at the right place, and there is nothing that is hard to achieve.
Chrome is a powerful and modern browser, this has nothing to do with this guide but if you want to test something new on chrome how about learning some hidden Google Chrome tricks and tips? Or have you ever seen a chrome browser hang when opening this website? Or how about experiencing all the new features in the Chrome beta or Canary version. This goes on.