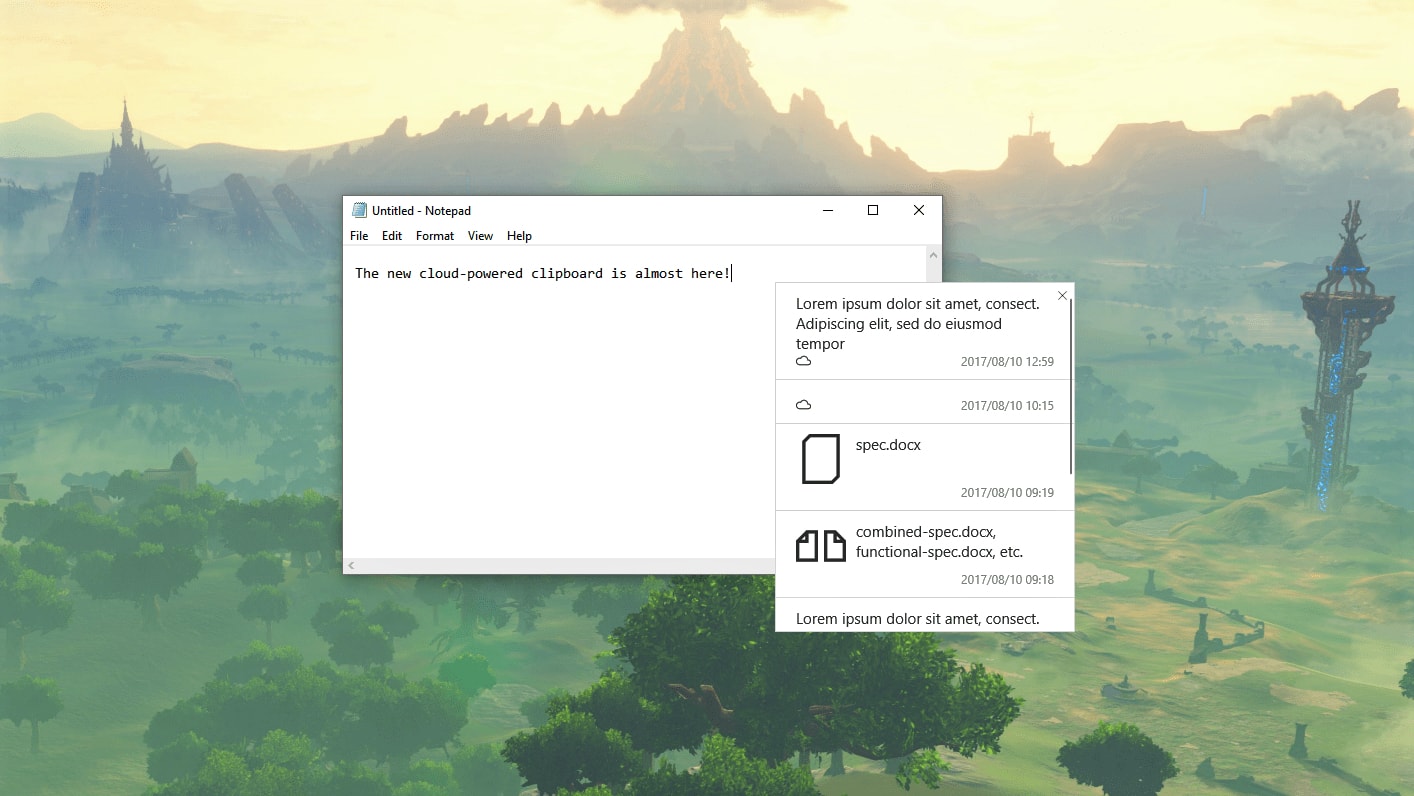 The Windows 10 insider preview 17666 introduced the clipboard that stores all of the data locally and the dark theme in Windows Explorer or my PC. Both of the options will continue in the next Windows 10 insider preview and the cloud clipboard will be able to sync the data to a real cloud server connected to your Microsoft account.
It's reported that Windows 10's next Insider build (Redstone 5) will be able to sync the Clipboard data to Cloud and new improved dark theme in Windows Explorer.
It's important to learn that Windows 10 Insider preview are not stable and you should first test it on a spare computer. Even, the Windows 10 Stable April 2018 update fails on some Intel and Toshiba SSDs, Microsoft is investigating in this case.
Cloud Clipboard
Cloud Clipboard that Microsoft revealed is Another exciting feature to be a part of the Insider Preview 17666. The current clipboard stores the information locally which means it does not sync the data to the cloud server. It is expected that Microsoft will release the next Windows 10 insider preview along with the cloud clipboard functionalities. It will allow you to sync the clipboard data to Microsoft service to be accessed later. It is important that you need the same Microsoft account in all of your computers if you want to use this function.
Other major information about cloud clipboard is you can only store text, images, and other content and that should be less than 1 MB in size, also if you want to access the cloud clipboard on other devices those should be on the same Windows insider version.
Cloud clipboard will certainly help users to switch between devices and the future will also display the history of all of the content that has been copied and stored on the cloud clipboard. For security reasons, you can choose to manually sync particular items to the cloud by going to Windows setting and then clipboard.
Dark Theme in Windows Explorer
Microsoft testing the dark skin in Windows Explorer, a pleasant environment to help people work late at night. We've already seen Dark Skin in Windows 10 Settings and few apps including, Groove Music. If you want to test it out, join Microsoft insider program.
Source Insider blog