Here is a detailed explanation of how you can connect your Xiaomi smartphone to the Xiaomi Pad 6. By establishing this connection, you gain the convenience of seamlessly interacting with your mobile device directly from the Xiaomi Pad 6 and the ability to utilize the drag-and-drop feature for effortless file and media copying
Although this feature was showcased during the product launch and highlighted in the press release, it can be slightly confusing to initiate the connection when you first start using the pad. However, fear not, as I will provide you with clear step-by-step instructions to ensure a smooth setup process. Once you follow these instructions, you will be able to Connect your Xiaomi Phone to Xiaomi Pad 6 and can control it seamlessly and fully enjoy the benefits of this fantastic feature.
How to use Xiaomi pad 6's connected devices to control Xiaomi.
Luckily we have a Xiaomi 13 pro device, so we could test this feature ourselves.
1. Open Xiaomi pad 6, and go to settings.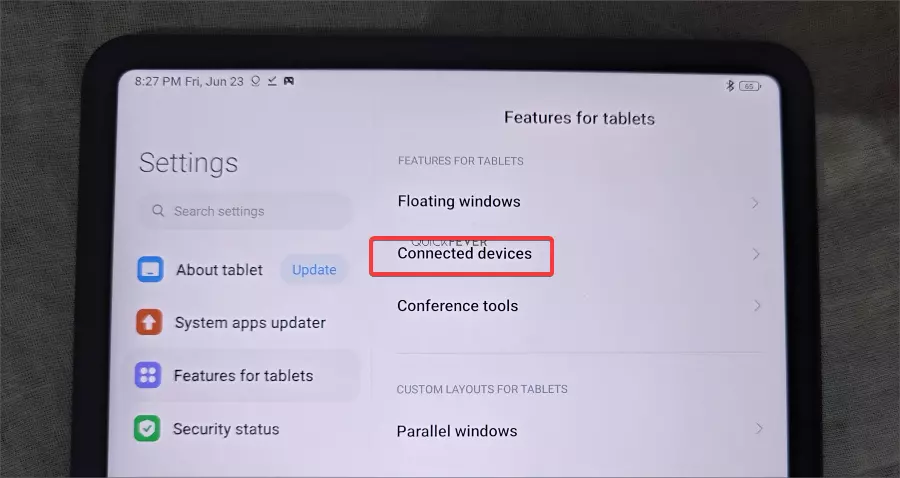 2. From Tablet features, go to connected devices and sign in with your Xiaomi account.
Make sure to add the same Xiaomi account on the Xiaomi phone you wish. Here we added Xiaomi 13 pro and it'll show on the page.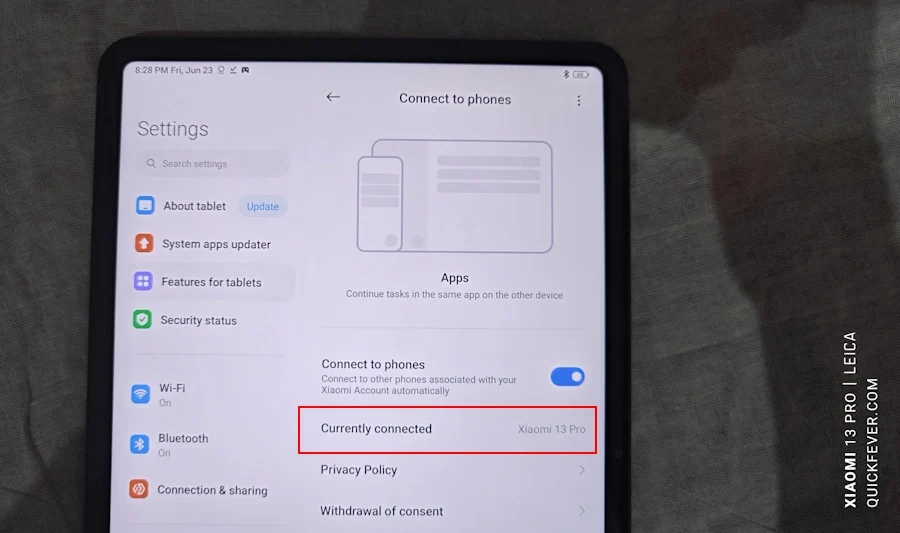 3. Simply open Chrome or any application and swipe from Edge to open quick tabs. You will see a little square icon on top of the compatible app's icon.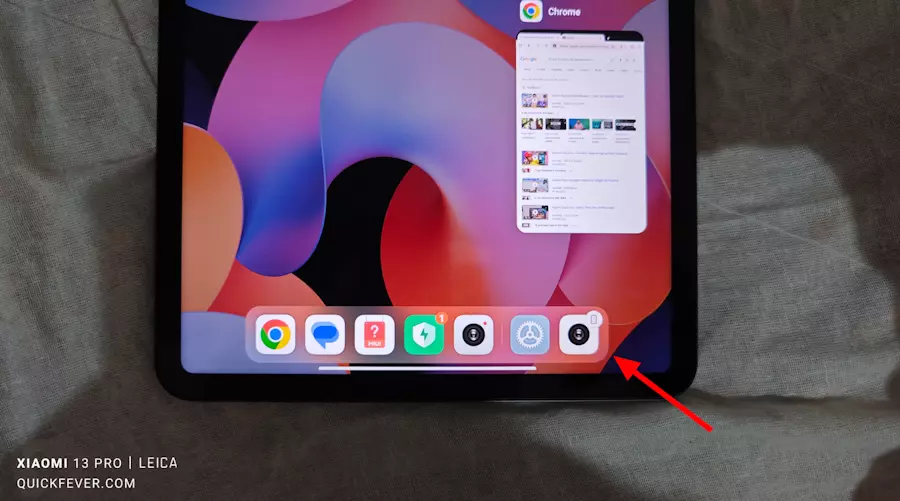 Please know that this might take a few tries because the feature is dependent on the Xiaomi Account, Wi-Fi network, and Bluetooth features. For best results enable Bluetooth on both devices and connect to same WiFi network.
---
That's all, The Xiaomi Pad 6 is a pocket-friendly device despite having absolutely good features and a strong body. Xiaomi Pad 6 Max is the new Tab that the company has launched in China, it may be launched globally in a few months or so, but there is a strong possibility that it won't make it in India just like Pad 6 Pro and Pad 5 Pro.