PrimeOS is a complete Android operating system powered by the Androidx86 project. Which means you can use all the Android Apps on your computer or laptop. Or even play games such as PUBG, Fortnite and Candy Crush! No? Cool. The number of people using Android OS on computers is increasing. That all started with Remix OS, despite such Android OS are based on the Android-x86 project that was available even before. The Android-x86 ports Android version in nearly stock condition, which means they don't have a Windows-like user interface. PrimeOS is a forked version of Android based on Android-x86's Android 7 port. This article will teach you to dual boot PrimeOS with Windows or any other operating system.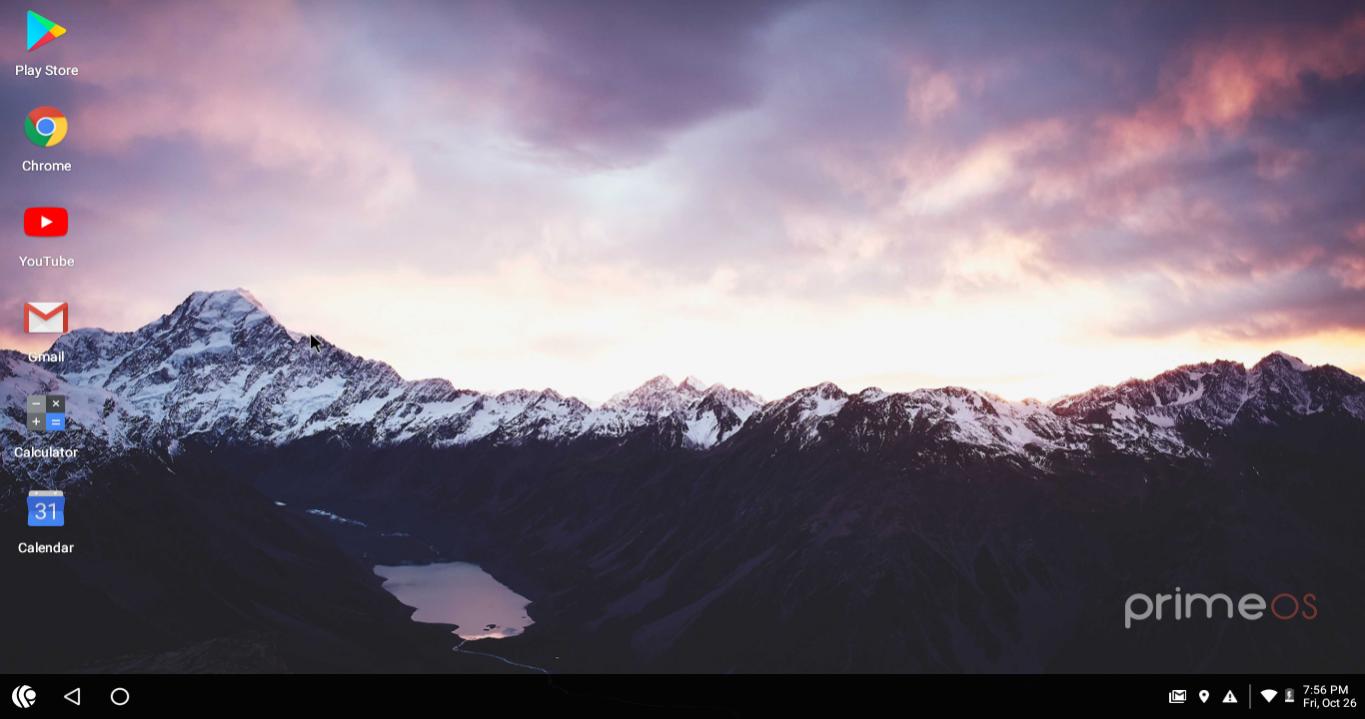 Why PrimeOS?
Since we've seen many Android operating systems for PC in the past, what makes PrimOS a better Android OS for computers? There are some features which are unique. However, these are the top features.
Based on Android 7.1
DecaProKey mapping.
Windows similar user interface.
Pinning ability in the taskbar.
Multi-tasking, Resize app.
Configured to play PUBG.
Dual boot PrimeOS.
If you wish to install PrimeOS on your computer for daily use, follow these instructions. It's better to install an operating system on your computer rather than temporary booting from USB. There is a way to make PrimeOS persistence bootable USB which means every time it will load from USB while saving user data of each session.
Task 1. Grab PrimeOS image file.
Task 2. Boot it to a USB.
Task 3. Booting and installing on computer.
Grab PrimeOS image file.
Prime OS: You can grab PrimeOS for both 32-bit and 64-bit architecture. Unless a computer is decade old, you probably need the 64-bit version. Go to this XDA-website thread and download the operating system.
You have two options; the "exe Installer" will suppose you're running Windows and upon installing, select a user data size and partition where the OS gets installed. This installs the OS to the partition you've selected along with GRUB 2 bootloader. Warning: this can erase other operating systems from boot information, Since such installer use Grub2. If you don't know the meaning on the last line, follow the next method.
Download the "ISO" file of the operating system. You'll need a tool to burn it into a USB. Upon burning the USB acts as bootable media which one can use to boot an operating system.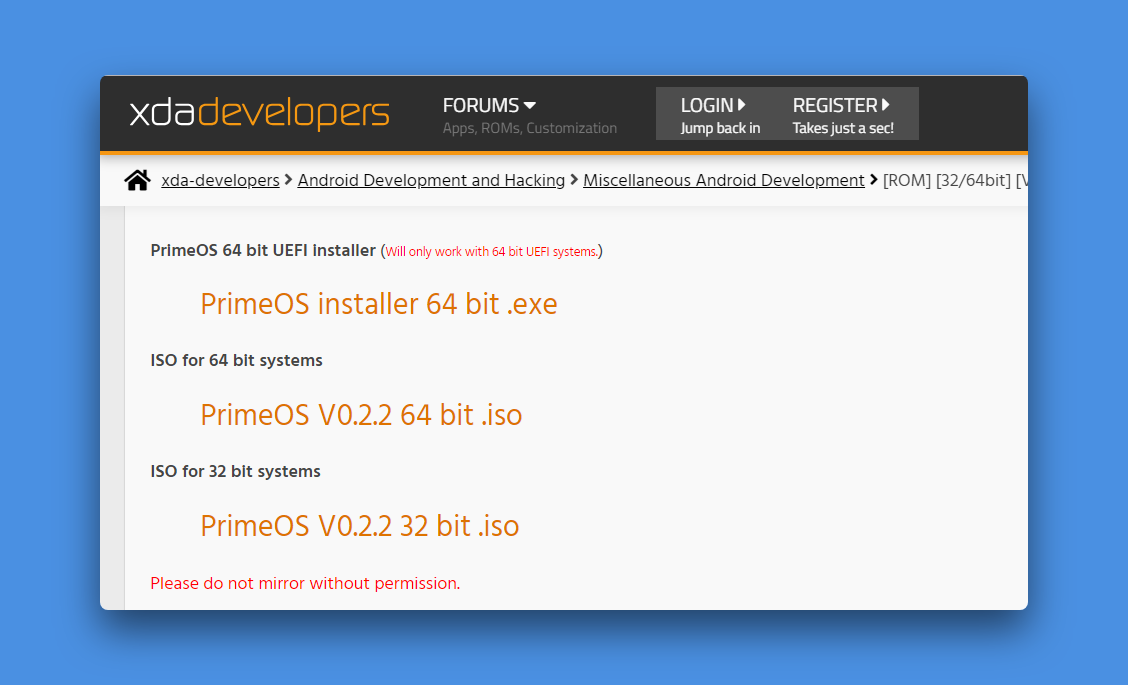 Make Bootable USB device.
Use a tool such as Rufus to make bootable USB. Simple run the tool, select the ISO and click on start button. Upon finish, you're ready to install PrimeOS on computer.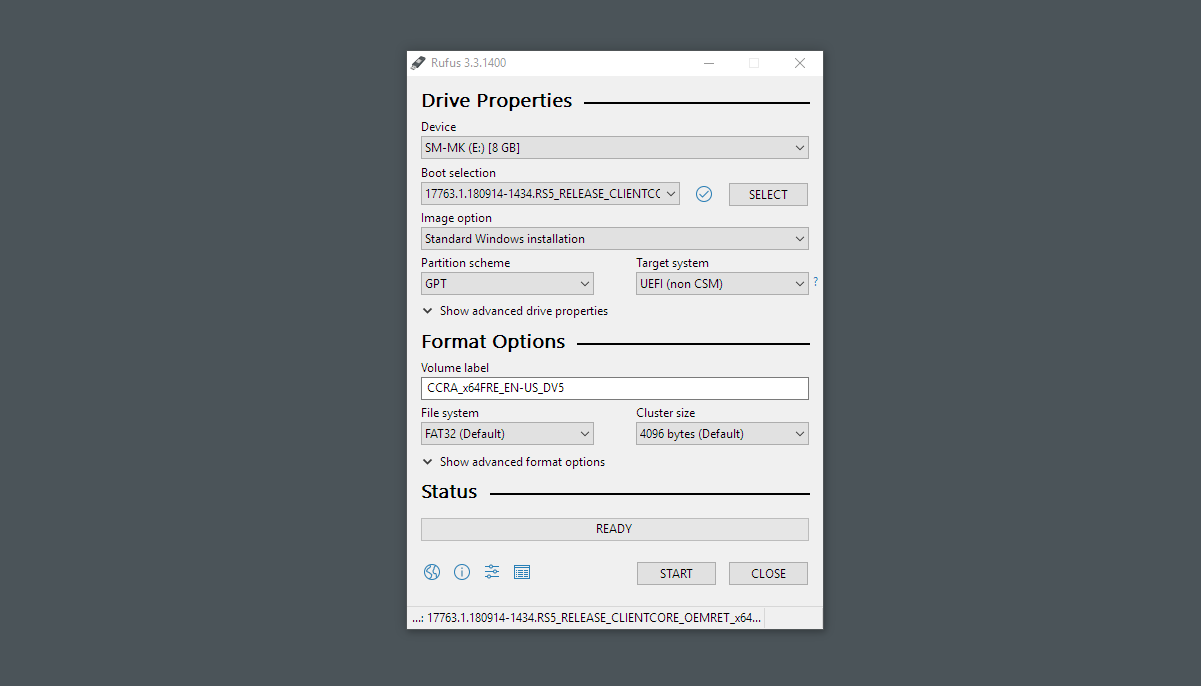 Important: Create a separate partition on hard disc, or you can install it on any other partition other than where Windows is installed. You can also, choose whether you just want to run PrimeOS from USB temporary (without installing on disc), installing on disc and creating persistence PrimeOS USB.
Turn-off and press boot device selection key.
Turn off computer, press the power button, on the boot screen (when screen flash first time) press a key (i.e. F9 in HP) to choose BIOS menu/Boot device options menu.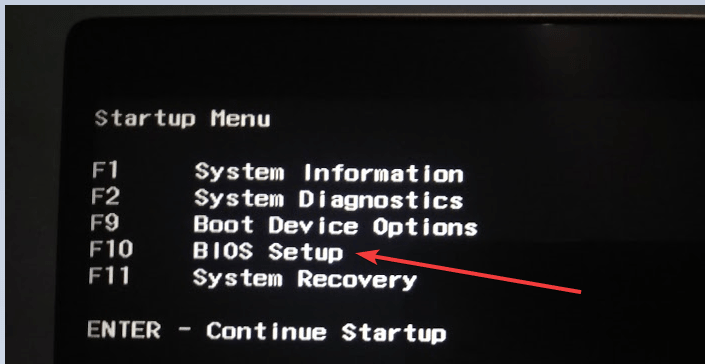 Upon selection, you have few options, choose Android-x86 Installation using the arrow keys.
Choose a partition to install PrimeOS. Carefully choose a partition and do not format the partition, since it's not required. The operating system uses around 2-3 GB on disc but feels free to choose a partition with at least 16GB space.
When asked to select "install Grub 2" This will install Grub 2 bootloader, where both operating system entries are present. A bootloader is required to dual boot PrimeOS along with the main operating system. You get to choose between PrimeOS and Windows when you start your computer.
Give read-write permission on the next step, otherwise, OTG-functionality won't work. Optional though.
Select space for user data. If you play to install games such as PUBG make this at-least 5GB.
PLAY PUBG on PrimeOS.
One thing is obvious, playing games here will give you better result compared to play them in android emulator. The reason is simple when you play games in Android emulator, it takes only a percentage of total CPU usage. But when you game on Android OS, it eliminates things and gives the best experience.
Play store is pre-installed in this Operating system, just use a google account to sign-in. Open up Play store type "PUBG" in search bar install the game. Considering you already have the game on your phone, to save data, copy-paste game OBB from your phone to /android/obb folder.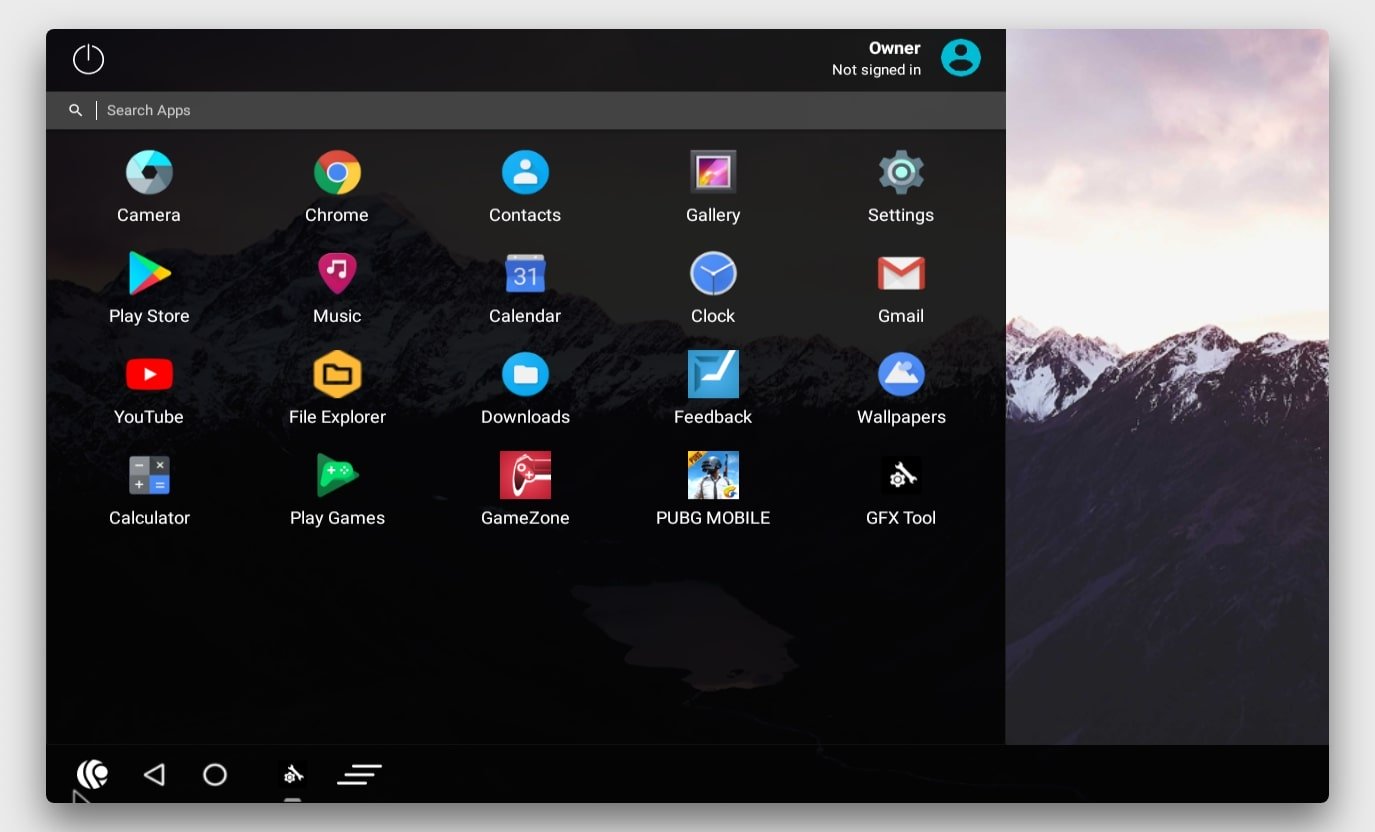 Pubg Blackscreen Fix on some devices:
Go to Settings > PrimeOS Settings
Go to GPUTools
Select PubgMobile from apps list.
Select Pubg Blackscreen fix from the option.
Limitations: I tested it on HP envy laptop powered by Intel i7 8th generation CPU, still the game was playable in Low and Med FPS. You can use GFX tool to enable higher graphics and FPS.
Alternate to PrimeOS.
Since PrimeOS is Android OS you choose to install on your computer. It may meet your requirement or maybe not. Below are some other Android OS for PC you can use.